Featured Recipe: Mom's Best Stuffing
---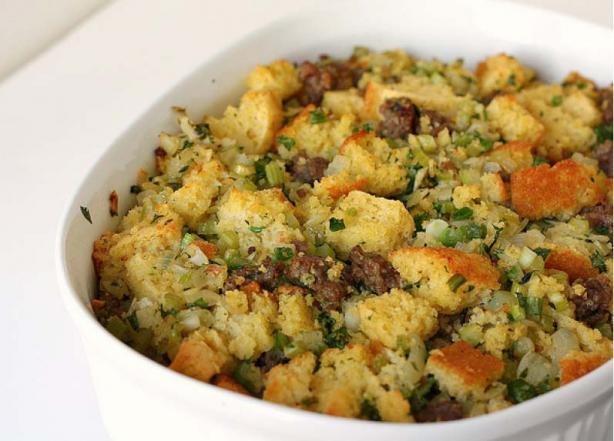 Serves: 10
Total Calories: 267
Prep time:
Cook time:
Total time:

1. Sauté sausage until brown; remove from pan and cut into small bites.

2. In a large skillet, melt butter and cook onion, celery, and mushrooms over medium heat for 3 minutes or until softened.

3. Transfer sausage and veggies, including any butter that is left in the pan to a bowl.

4. Add stuffing mix, bread cubes, sage, thyme, poultry seasoning, salt, pepper, pecans, turkey stock, and eggs.

5. Toss well and adjust seasoning.

6. Stuffing should be moist but not soggy. Add more stock if needed.

7. Transfer to a baking dish.

8. Bake in a 325 degree Fahrenheit oven for 20 minutes covered and 10 minutes uncovered until heated through and crust forms on top.

9. Or better yet stuff it into a big fat turkey.