The Best Trader Joe's Items to Buy if You Have an Air Fryer
Trader Joe's gets to be an even more fun place to enjoy tasty new eats when you've got an air fryer at home. They have so many items, new and old in their stores that just taste even more amazing when you air fry them and I wanted to mention a few of my favorites today. Many of their items have air fryer instructions right on the package, otherwise check your directions on your specific air fryer to get specific times for each of these items.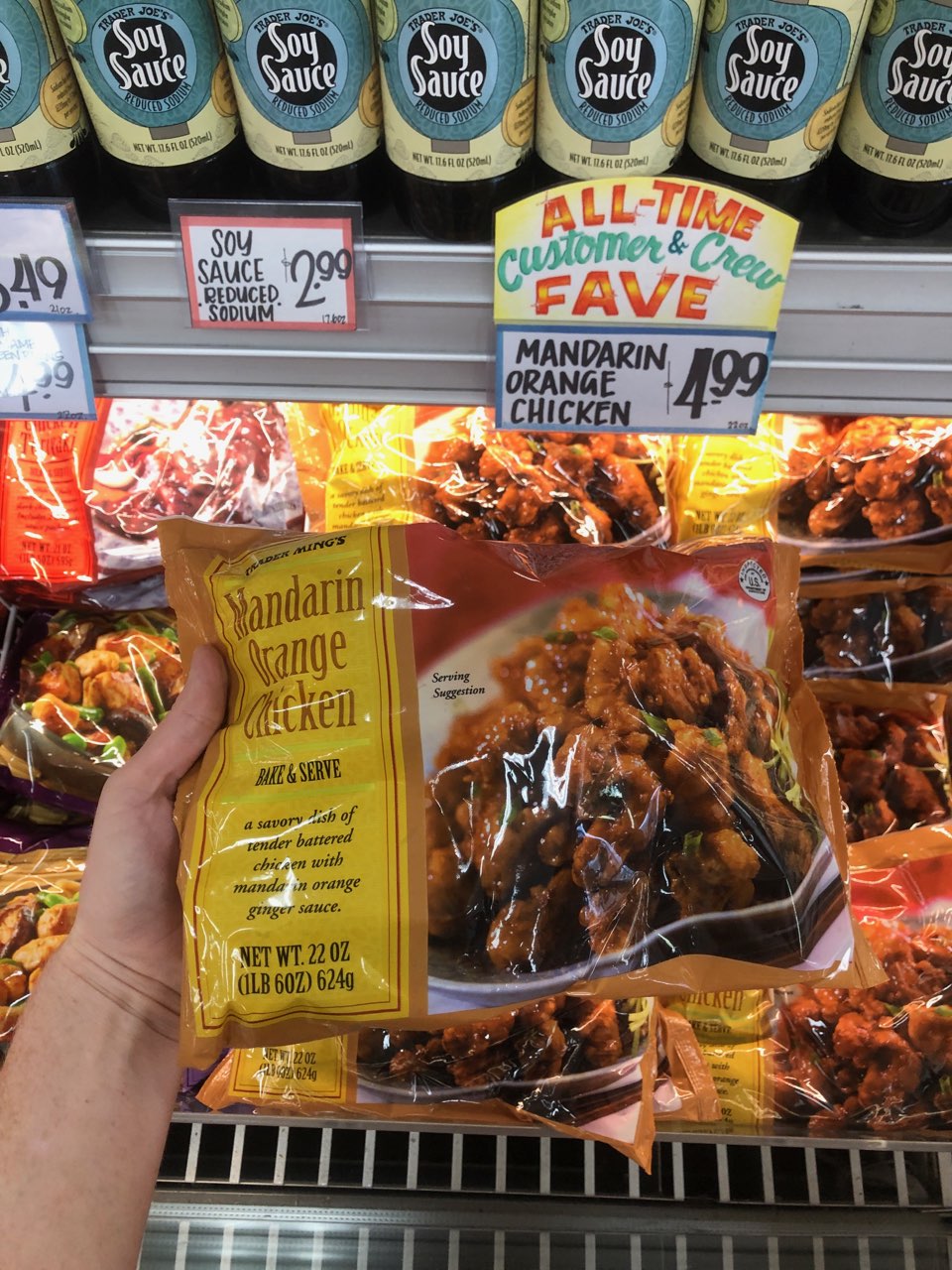 Mandarin orange chicken.

This is a classic staple from Trader Joe's that probably everyone is aware of and it turns out even better (if you can even imagine it!) when you air fry that chicken before adding the sauce. Try it and you'll see the difference I'm talking about.
Frozen cauliflower or frozen mashed potatoes

They sell these frozen bags of mashed cauliflower and mashed potatoes, which actually consist of these frozen rounds about an inch and a half wide. Instead of preparing them as mashed potatoes, season and air fry the rounds instead. 
Breaded Shrimp

They have a few different kinds of shrimp I noticed in the freezer section and once again, these breaded fried dishes, like this honey walnut shrimp, taste even crispier and yummier in the air fryer.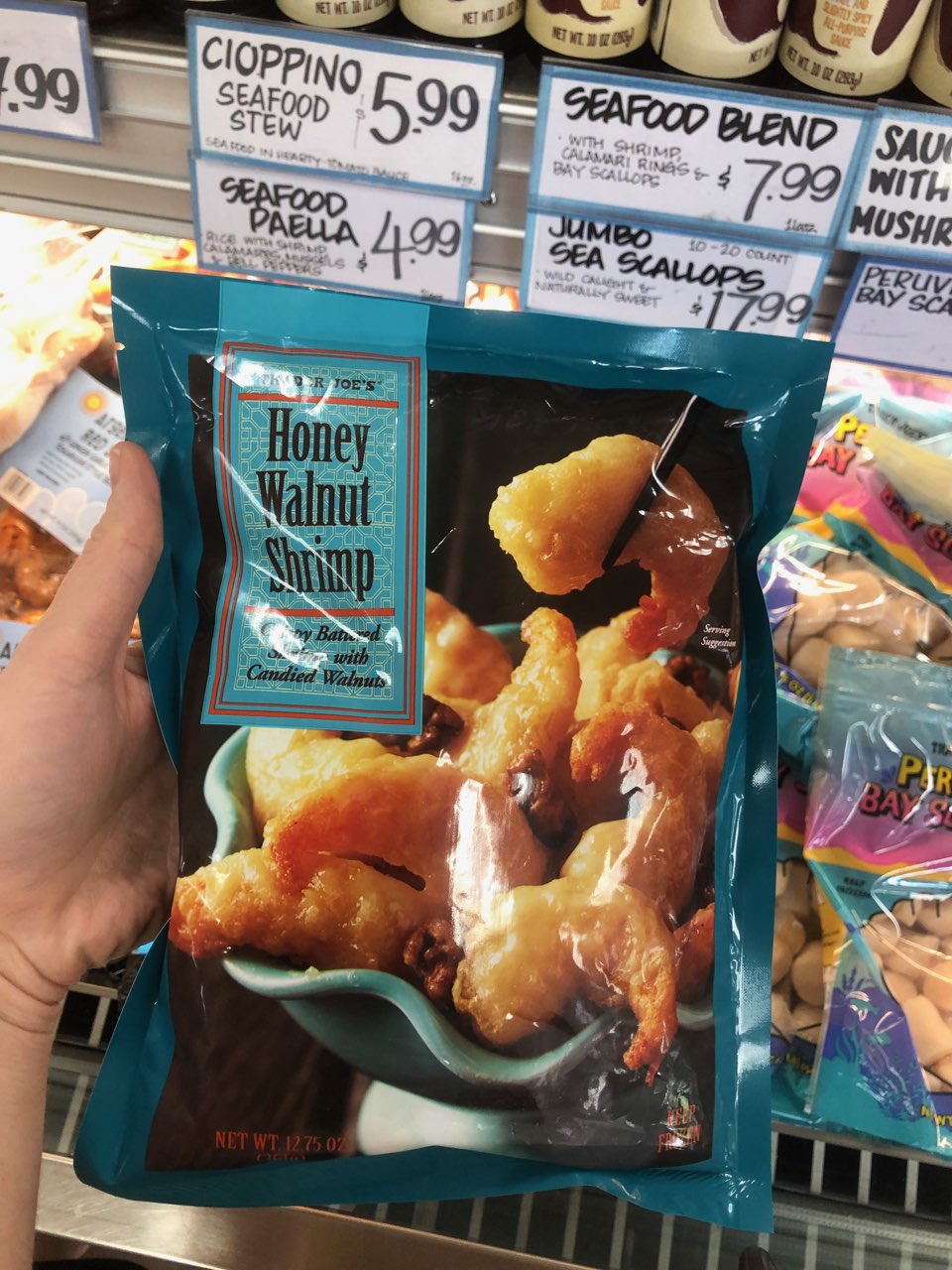 Hashbrowns

These are a must for my big breakfasts or breakfast for dinner I like to make my family on the weekends. I can get them extra crispy, just the way I like them, in a snap.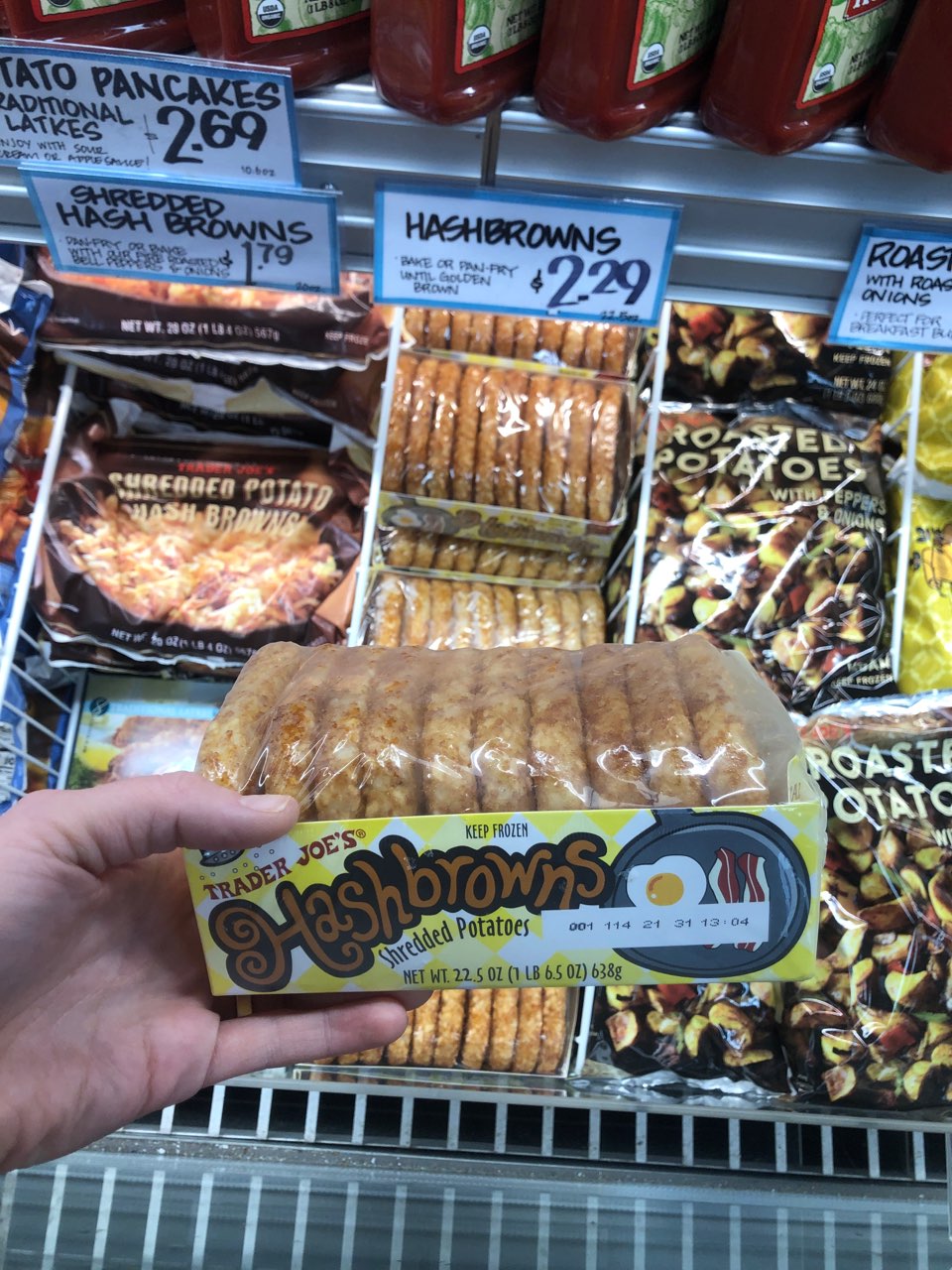 Mini Beef Tacos

For a really quick and easy weeknight dinner, I like to whip up these mini beef tacos and serve with rice and beans and whatever fixings you have on hand like lettuce, sour cream and salsa.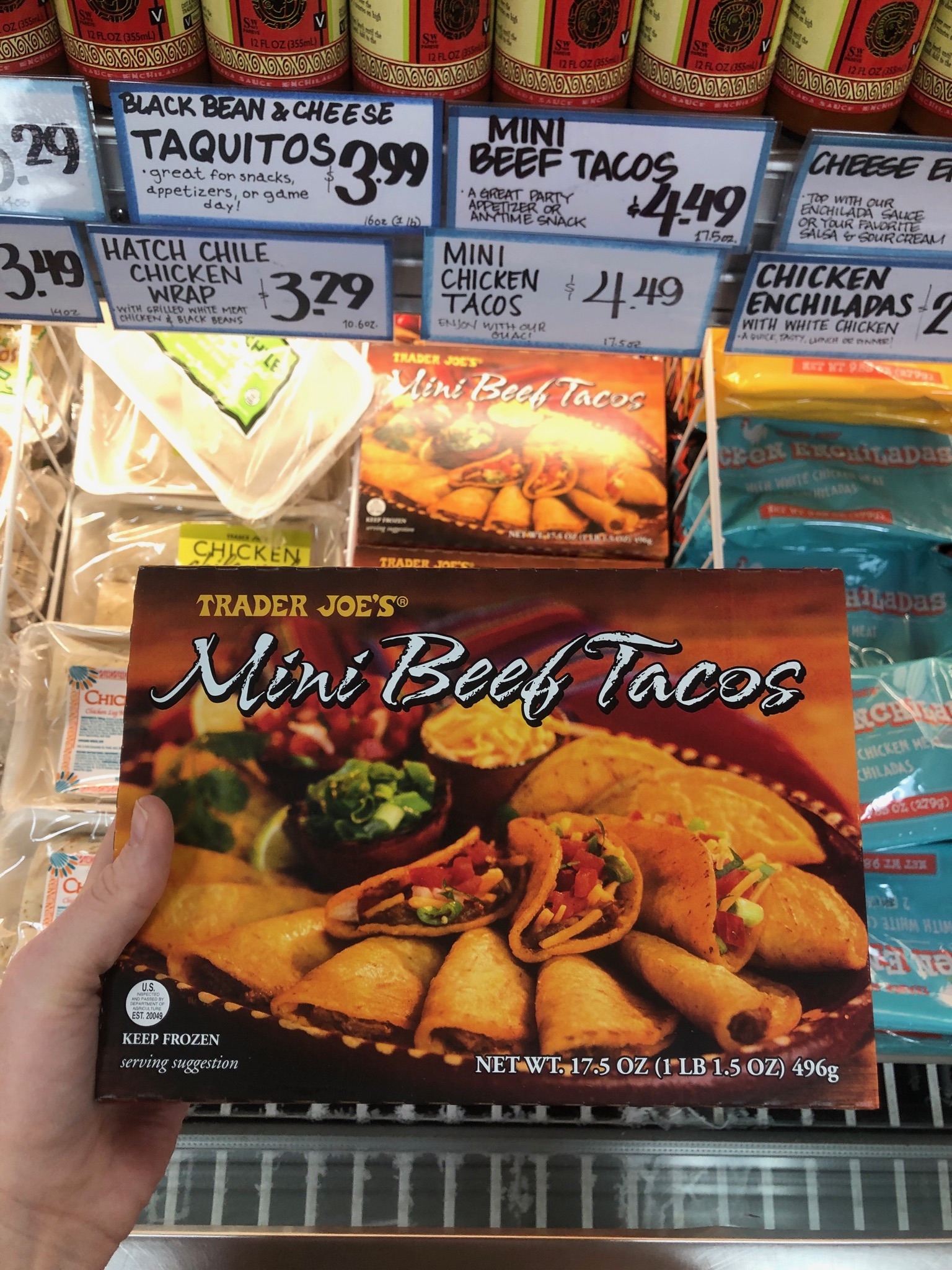 Frozen artichoke hearts

This is such a great way to enjoy this veggie without all that hard prep work when you buy them fresh. Air fry these bad boys with your favorite dipping sauce and you've got a crave-worthy snack or appetizer!
Garlic Bread Cheese

Yes, you heard me right--there is actually cheese that is flavored like garlic bread. I joined a group on Facebook called "Trader Joe's Meal Ideas for Busy Moms" and it just might be the best group on Facebook there ever was! It seems to be about as low-key a group as you can find and it is full of yummy new things to try I have never heard of and simple recipe to make busy weeknight dinners in no time. This is one of those items I found on this group and this woman's picture of this garlic bread cheese made me want to go out and buy it that day.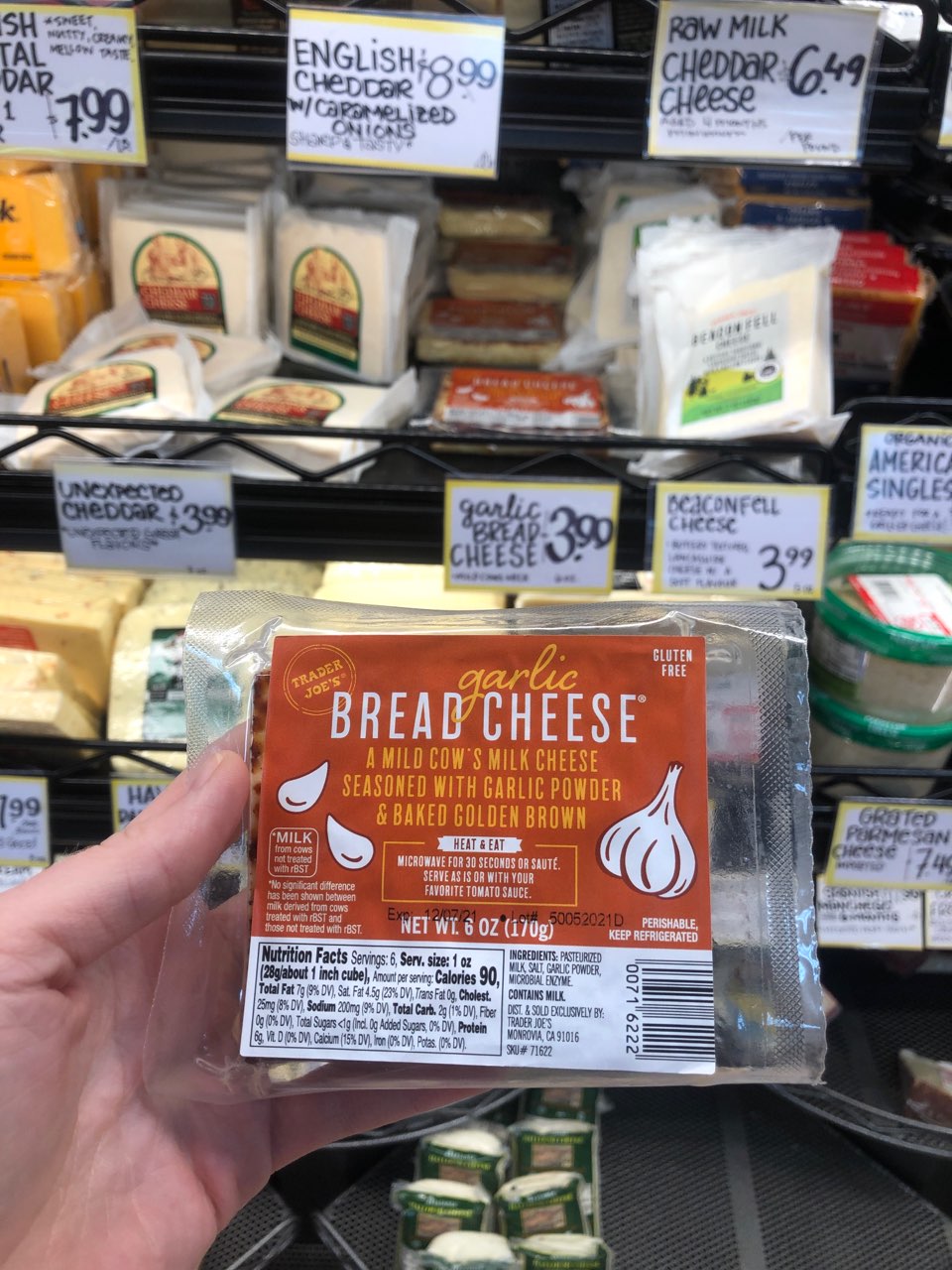 She sliced a baguette with about ½ slices, added a slice of this cheese, air fried them four a couple minutes until they were melty and a bit browned, and dipped in marinara sauce on the side. That is a fun appetizer I can get behind! I love how they have random, limited-edition cheeses like this! They are so fun and unique to try.
What are some of your favorite Trader Joe's items you love to crisp up? All of these items are delicious whether you have an air fryer or not! Most of these have been staples to me for years and I've only had my air fryer about a year. Do you have any Trader Joe's staples you'd add to this list? Please share in the comments below.
Sources: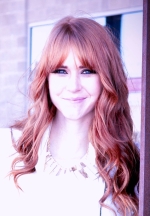 Mary Richardson
Weekly Newsletter Contributor since 2014
Email the author! mary@dvo.com
---
Subscribe to Cook'n Premium and get newsletter articles like this each week!