Want a For-Sure RIPE Watermelon?
We all want a RIPE watermelon, right? But just how do you determine if the one you're looking at is ripe? There's lots of tricks and tips to this that folks pass along, a few worth considering, but most are doubtful.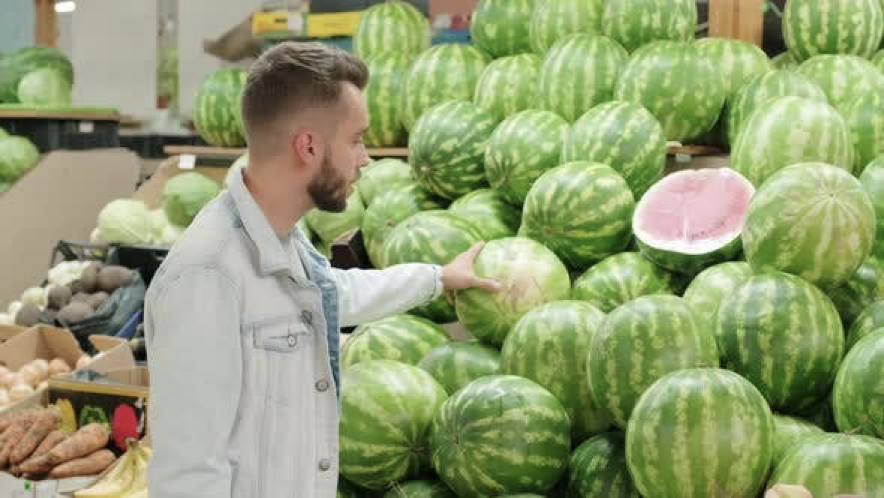 Considering how common it is to end up disappointed with a watermelon purchase, it's no surprise that there's been a lot of research on this watermelon issue. For the ultimate, truly true advice, we want to stick with the folks who grow 'em, because they know 'em.
Those who grow and really know are the folks at the National Watermelon Promotion Board (NWPB), which was organized in 1989 to increase consumer demand for watermelon through promotion, research, and educational programs. This Orlando-based non-profit (www.watermelon.org) represents over 800 watermelon growers, shippers and importers nationwide, and their goal is to promote the nutritional, culinary, and convenience benefits of watermelon.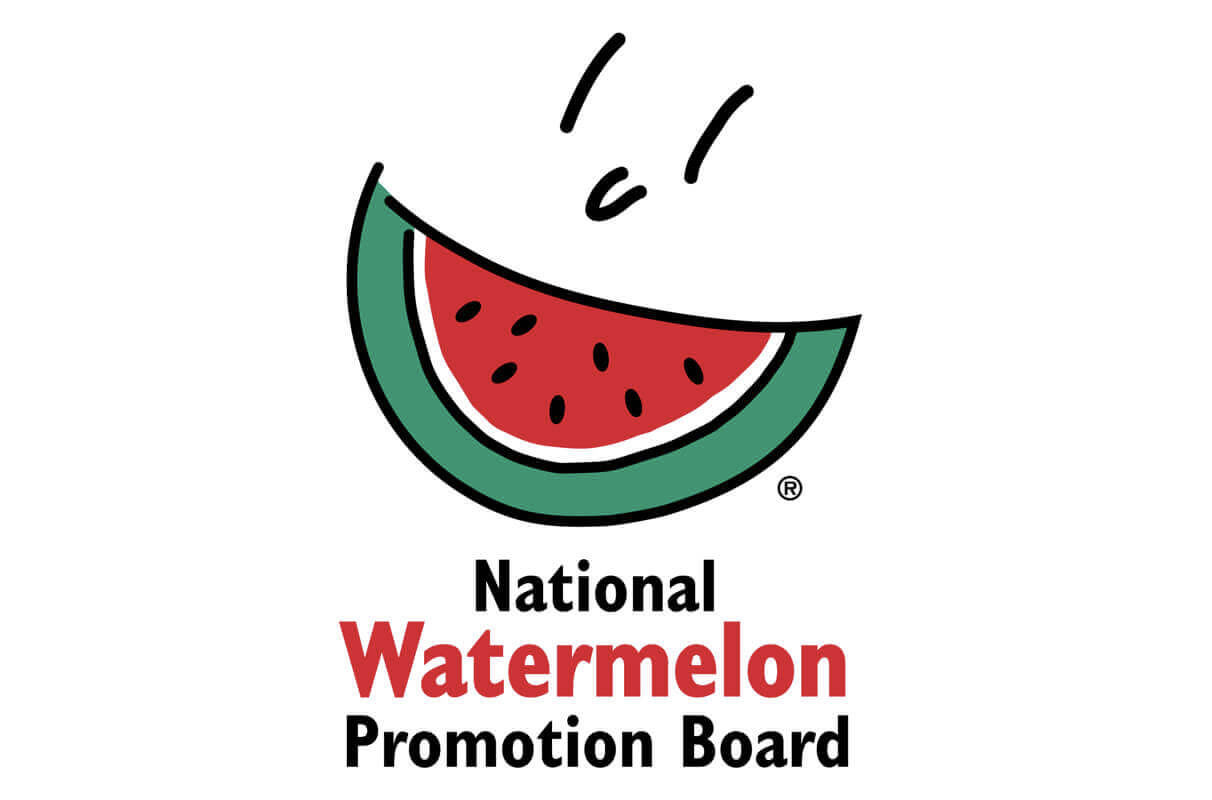 NWPB has a tried-and-true motto for picking the best watermelon: "Try the Look, Lift, Turn!" Here's the details on what they mean by that:
LOOK THE WATERMELON OVER. You are looking for a firm watermelon that is free from bruises, cuts or dents. Scratching is ok as these guys endure a lot of handling on their way to your kitchen.
LIFT IT UP. The watermelon should be very heavy for its size. Watermelon is 92% water, most of the weight is water.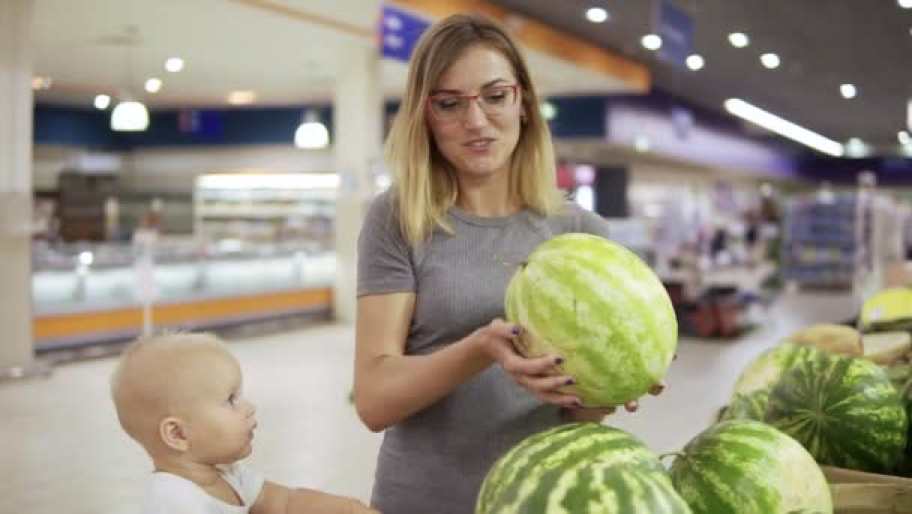 TURN IT OVER. The underside of the watermelon should have a creamy yellow to orange spot from where it sat on the ground and ripened in the sun. This yellow-orange area is known as the "field spot." A melon with a yellow to orange field spot means the fruit is likely as sweet and flavorful as possible because it stayed on the vine a bit longer, giving it time to ripen to taste even better.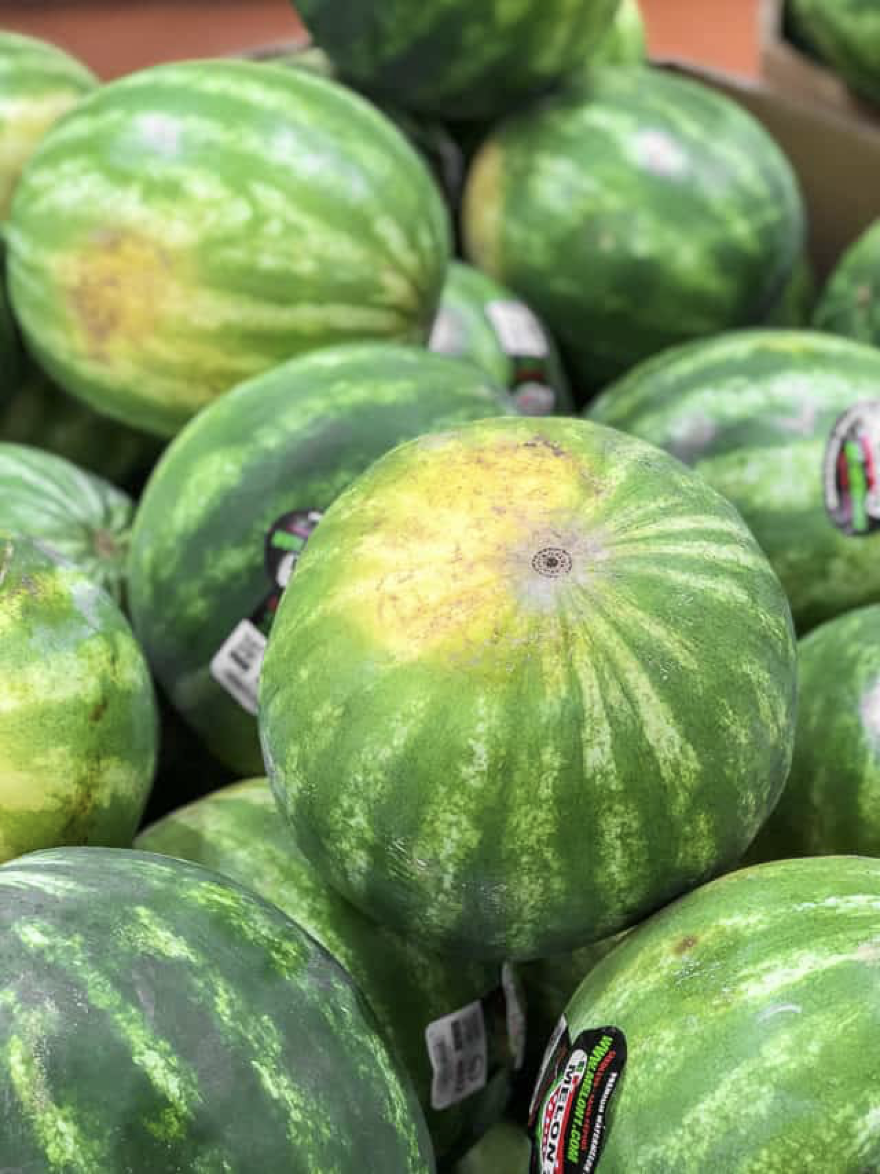 On the other hand, some will have a white field spot. If that's the case, don't bother buying it. A white spot typically signifies that the watermelon isn't fully ripe and likely tastes more watery than sweet.
And what about the thumping method? The NWPB doesn't promote beating up the watermelons by thumping, patting, slapping, flicking, or knocking. They solidly stand by the "Look, Lift, Turn" approach. But, if you do insist on trying the thump, you want to hear a dull, muffled, hollow sound to tell if it's ripe. If it's unripe, the sound may be more of a metallic, clear ring. Another way to describe the tones elicited by thumping is a "ping" for unripe or a "pong" when ready.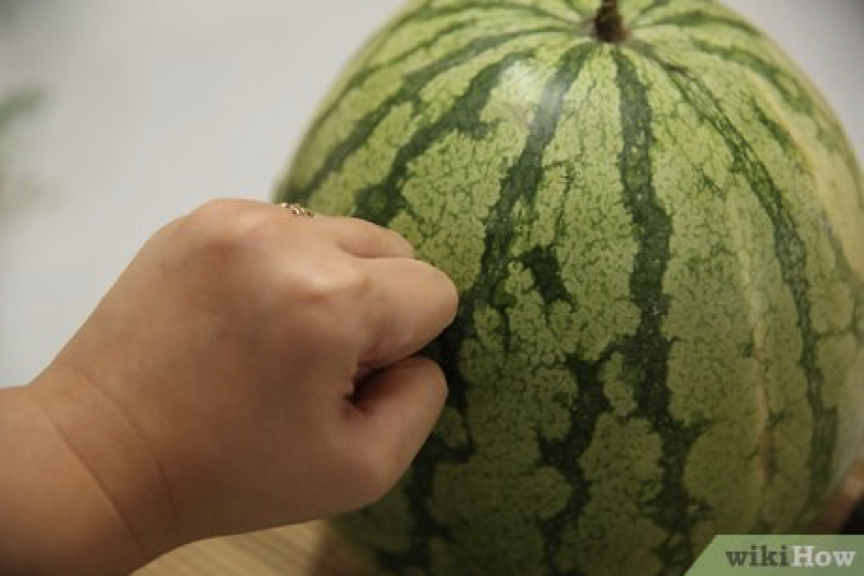 This is a fascinating and very informative website, so check it out when you have time. And when you do, pay attention to their collection of delicious and unique watermelon-based recipes. I'll finish with one for gelato. Easy and yummy, it just might become one of your summer favorites!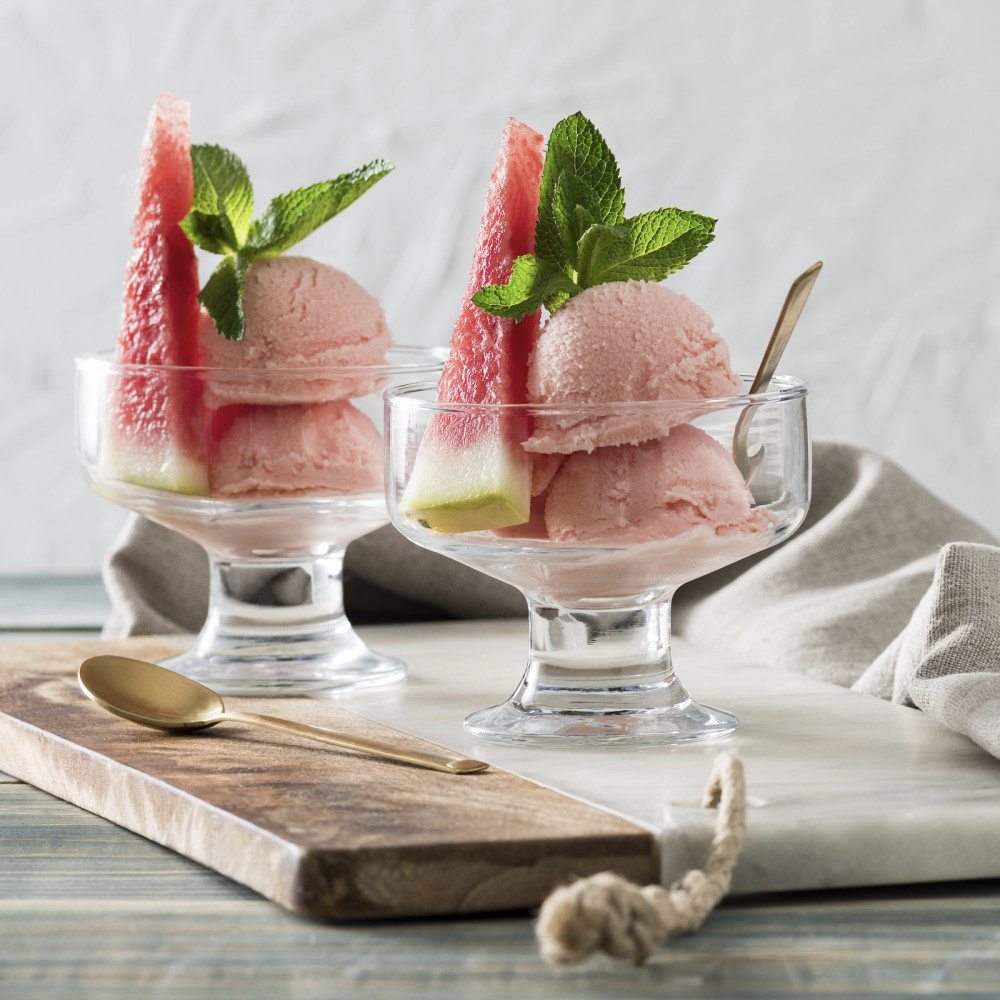 Watermelon Gelato
Ingredients:
2
cups
pureed
watermelons
1/2
cup
date
sugar
(regular sugar works also)
1 1/2
tablespoons
cornstarch
1
cup
half and half
3
tablespoons
lemon juice
1/2
cup
whipping cream
Directions:
Place all ingredients in a blender and blend until smooth. Process according to your ice cream maker's instructions, or simply pour into a large container, cover, and freeze for 1 hour. Remove and stir to break up ice crystals and return covered container to freezer for 1 more hour. Serve with watermelon slices and fresh mint sprigs, if desired.

Recipe formatted with the Cook'n Recipe Software from DVO Enterprises.
Add Recipe to Cook'n
Sources:
www.videohive.net
www.theshelbyreport.com
www.depositphotos.com
www.fifteenspatulas.com
www.watermelon.org
www.wikihow.com

Alice Osborne
Weekly Newsletter Contributor since 2006
Email the author! alice@dvo.com