Save Money, Stop Waste: Dehydrate!
A dehydrator can be one of your best friends when it comes to saving money and eliminating food waste. Especially in this crazy high heat that so much of the country is struggling with right now, dehydrating is a smart way to deal with produce that is ripening quicker than it ordinarily does. This said, take a look at some things you might want to dehydrate:
BANANAS. Turn them into sweet, crunchy chips. Not only are they delicious, they're an excellent source of vitamins, magnesium, potassium, and iron.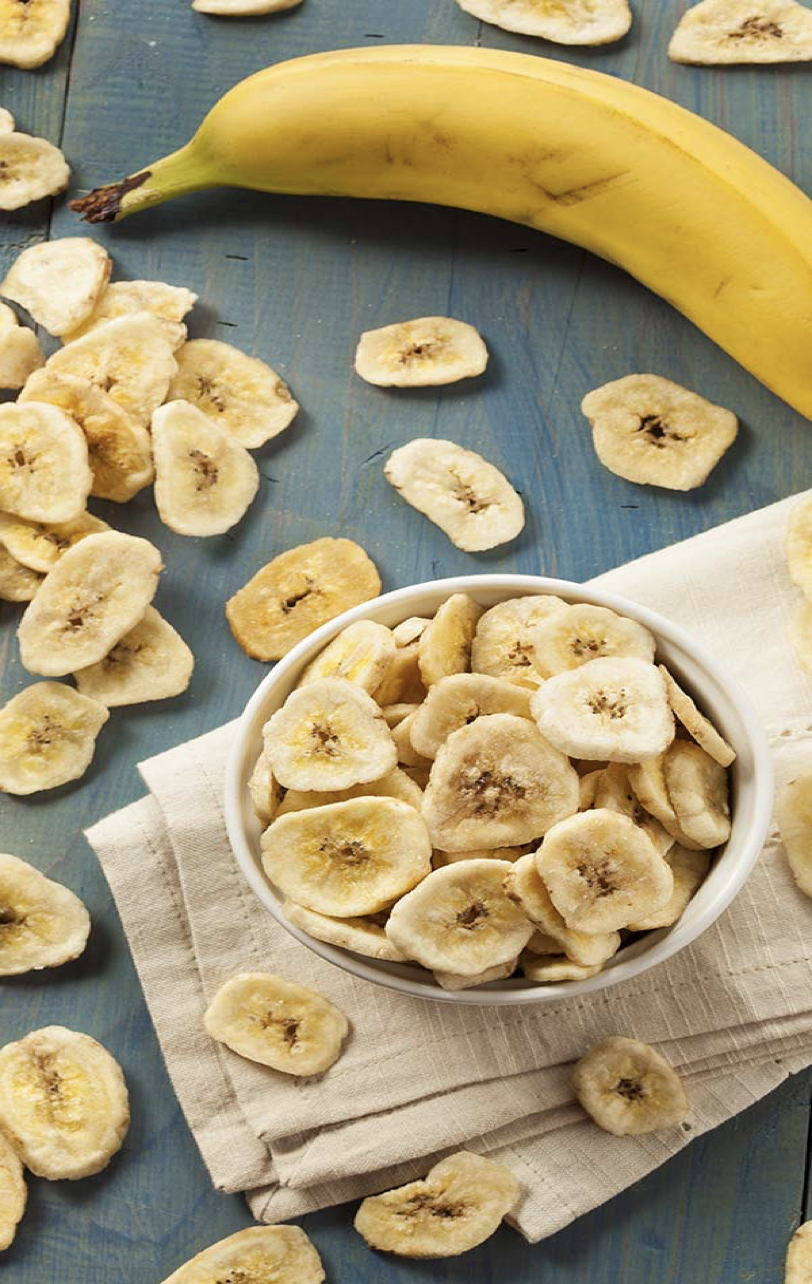 APPLES. Like bananas, apples retain their nutritional value when dehydrated. Whether you slice them for chips or dice them for use in pie filling, they're made for dehydrating.
ZUCCHINI. Gardeners rejoice! Here's the solution for the "too much too soon" zucchini curse. Slice them, chop them, shred them…dehydrated zucchini can accommodate your cooking/baking needs. When winter rolls around, add them to soups, salads, casseroles, and into quick bread, cake, and muffin batters. Shredded zucchini also does well in cookie doughs. But a favorite at our house is zucchini chips. Season them and sprinkle a little Parmesan cheese over them prior to dehydrating. They're amazing.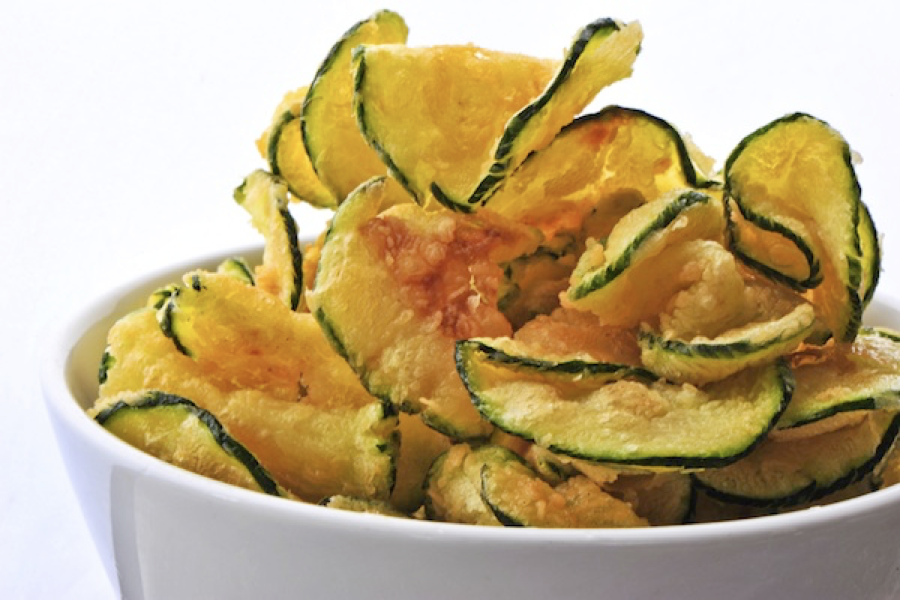 TOMATOES. Soups, stews, casseroles, even salads are great ways to use tomatoes. So, if you're growing them and have too many (or your neighbor wants to share his abundance), or you find a good buy at the store, dehydrating them is a clever way to preserve them for later use. Our friend, Linda Loosli of FOOD STORAGE MOMS (www.foodstoragemoms.com) suggests you slice them thin, season them well, and let them get extra crispy to use as a healthy alternative to those oily, over-salted potato chips. (Like zucchini chips, they're a terrific snack.)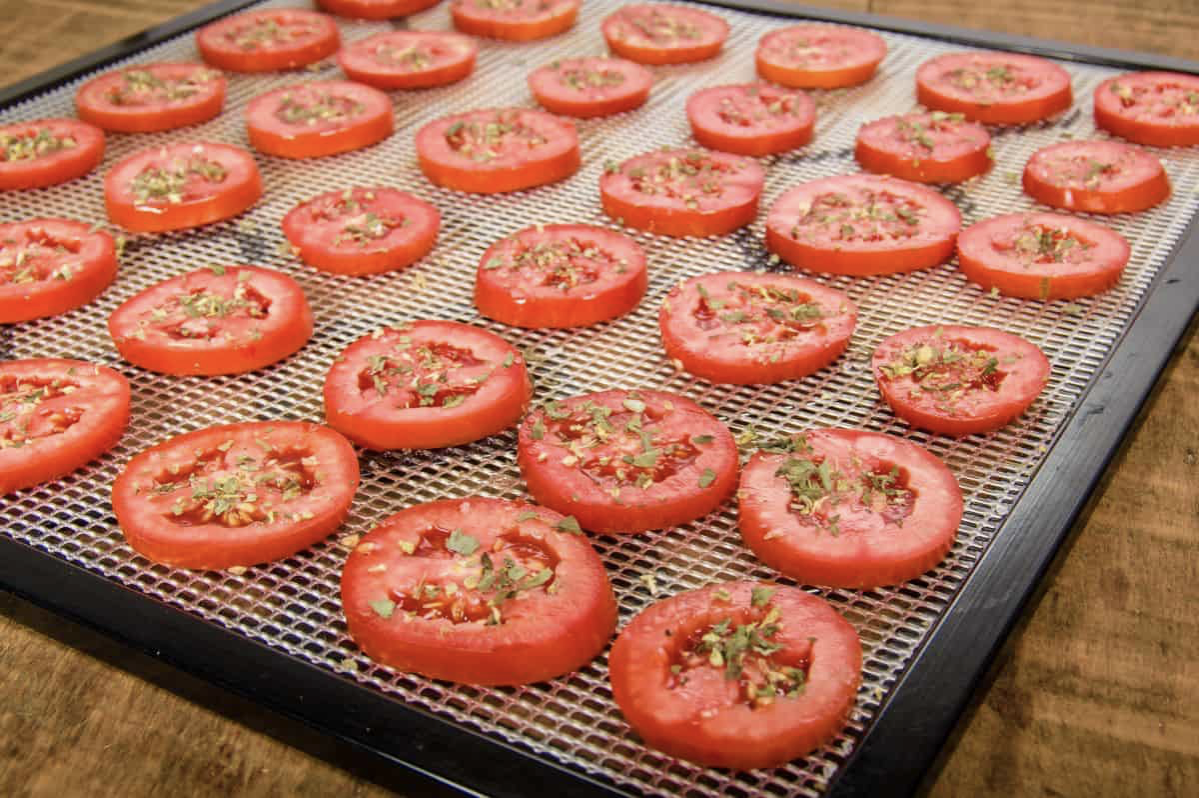 KALE. Kale chips are all the rage now. How cool is it that you can make your own? Just season your kale before adding it to the dehydrator and let them dry until extra crisp. While they taste good on their own, they're also a delicious addition to salads. I often use them in place of croutons—they lend an extra layer of flavor and that delightful crunch.
LEMONS. I'd never even considered dehydrating lemons until I read Linda Loosli's article on the idea. Lemon slices reconstitute well, but what's even better is grinding the dried slices into a powder that can be used to flavor drinks; frostings; and quick bread, cake, and muffin batters, and cookie doughs. Awesome, right?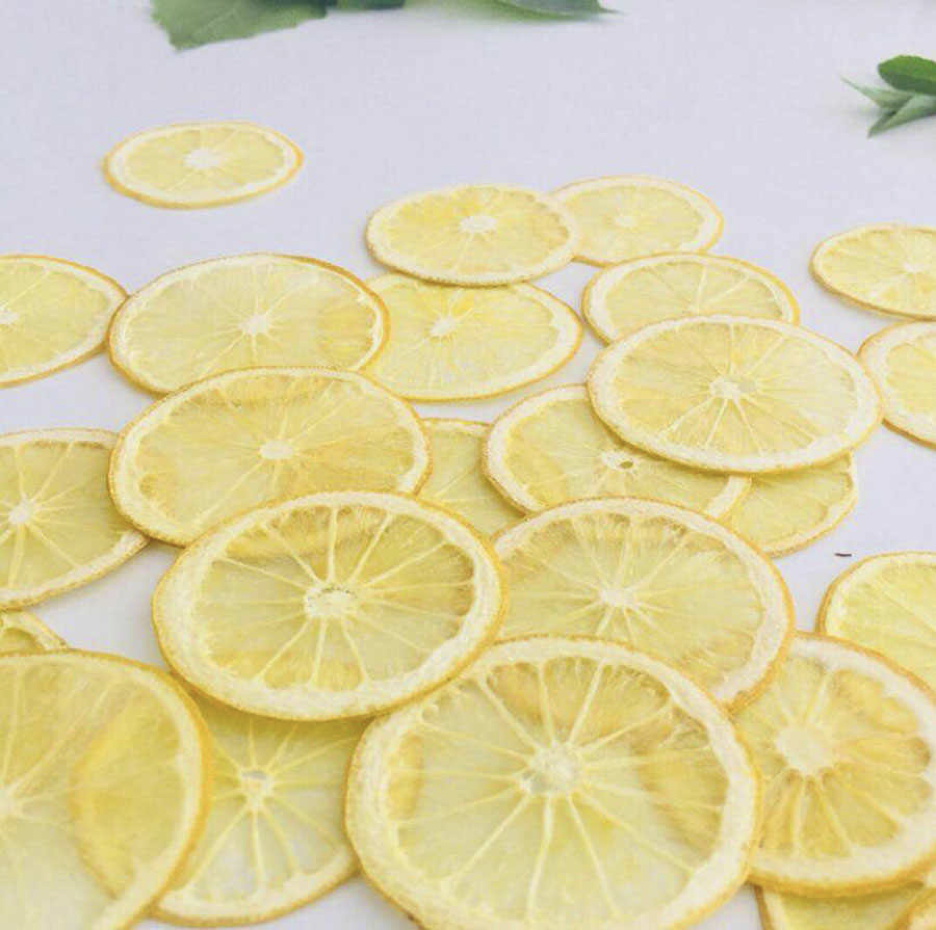 GREEN ONIONS. Like lemon slices, dried green onions can be ground into powder. Then use this to flavor tuna salad, soups, casseroles, breads…anything savory. Of course, dried onions are also perfect in salads, soups, and stews, too.
CUCUMBERS. Cucumber chips! A yummy and healthy snack. And if you want to grind these into powder as well, then you have a nutrition-loaded ingredient for your morning smoothies. Cukes are so flavor-neutral that you don't taste them. But boy do they pack a vitamin and mineral punch!
CHERRIES. Isn't it a shame their season is so short? It's glorious that you can extend it by dehydrating these gems. In smoothies and milkshakes; atop ice cream; in pies, puddings, cobblers, cookies, granola, trail mix…the list goes on and on.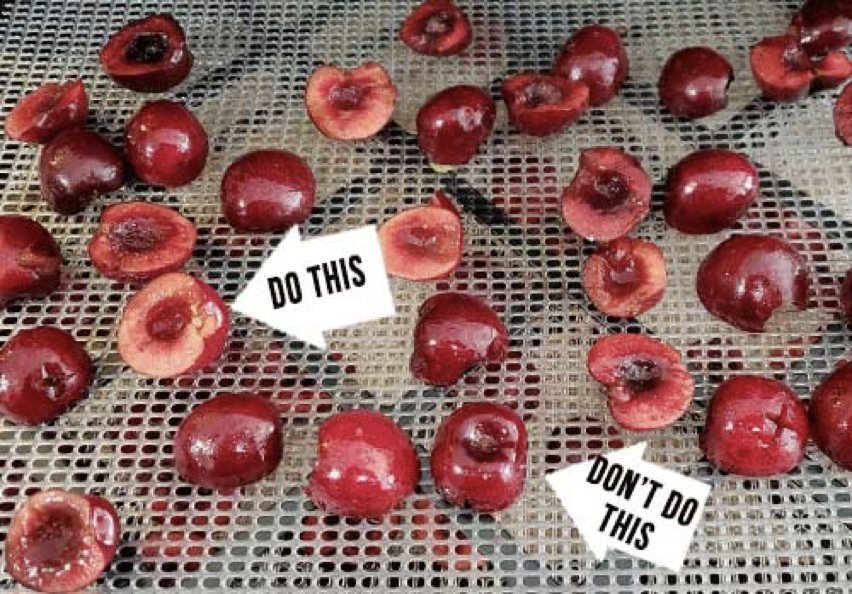 MANGO. This wonderful fruit helps with blood sugar regulation, lowers cholesterol, and is loaded with antioxidants and vitamins. What a fruit! Slice 'em, dice 'em, or puree 'em. It's all good. Sliced or diced mango is a wonderful substitute for candy, and pureed mango makes one of the most delicious fruit leathers you could ever have, by the way.
RASPBERRIES and STRAWBERRIES. If you don't want to make jam or simply eat them fresh out of hand, consider dehydrating them and grinding them into powder. Then through the winter, add this powder to your herb teas. High in antioxidants, dried these berry powders will turn your tea into the perfect immunity-protectant.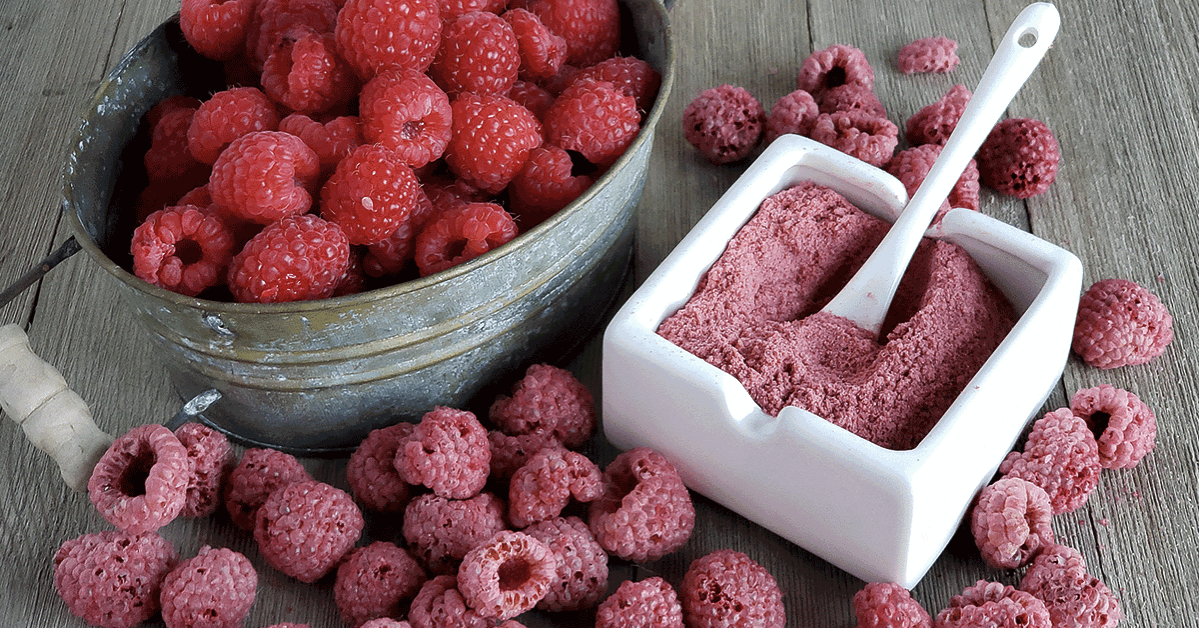 CELERY. Dehydrated sliced or diced celery is perfect for soups, stews, and casseroles. And don't forget to include the leaves in your dehydrating. Besides soups, stews, and casseroles, they are a tasty addition to your green smoothies.
PINEAPPLE. Another substitute for candy, dried pineapple adds spizazz to granola, trail mix, cookie dough, muffin batter, ice cream sundaes, yogurt…like dried cherries, the list goes on and on.
WATERMELON. Although mostly water (hence the name), watermelon doesn't take that long to dehydrate. Diced dried watermelon is absolutely delicious on ice cream or just eaten out of hand as a snack. Who knew?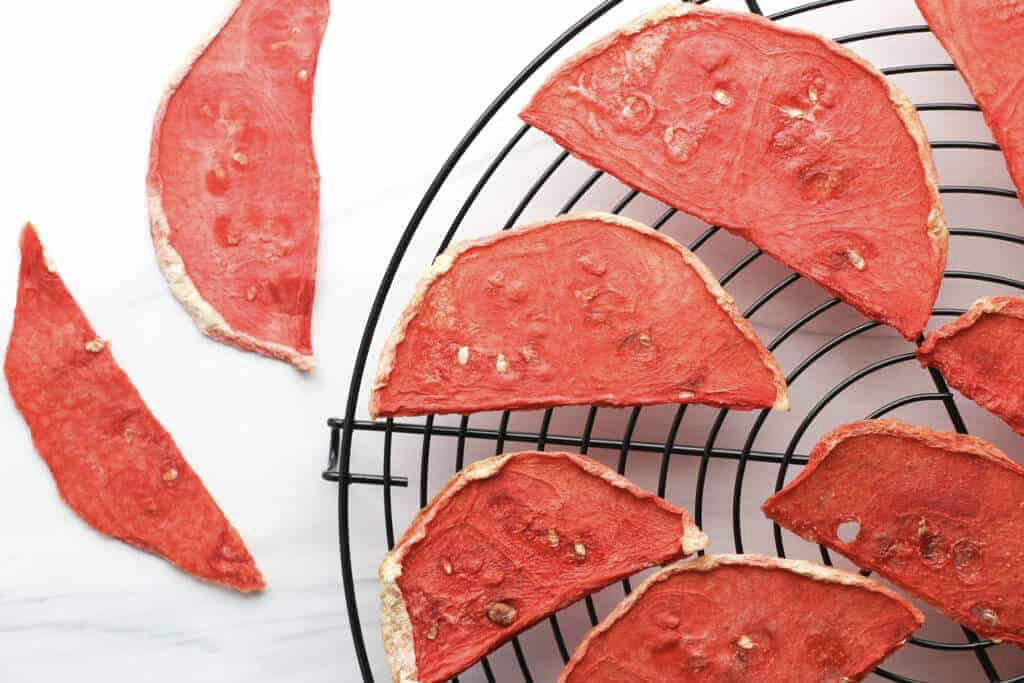 Don't you appreciate how so much of our produce can be eaten NOW, and with dehydration, can be eaten LATER? It's an ingenious approach to saving money and eliminating food waste!
Sources:
www.learn.compactappliance.com
www.motherearthnews.com
www.livingonthecheap.com
www.aliexpress.com
www.thepurposefulpantry.com
www.becomebetty.com

Alice Osborne
Weekly Newsletter Contributor since 2006
Email the author! alice@dvo.com