7 Desserts to Make With Store-Bought Butter Pound Cake
You can love shopping at Costco for many various reasons, but one of my favorite corners of the store happens to be the bakery. I love their muffins, Danish pastries, chocolate chunk cookies and as a more recent favorite: butter pound cake. You can buy a package of three butter pound cakes and there are so many fun things you can do with it, other than to slice it and eat it as is. 
We recently made the most perfect and super strawberry shortcake with one of the loaves and it was heavenly. I had to go out and see what other ideas the internet had to offer to use this perfect dessert base. Here are a few ideas I loved, most of which came from Food Network.
1. Make French Toast.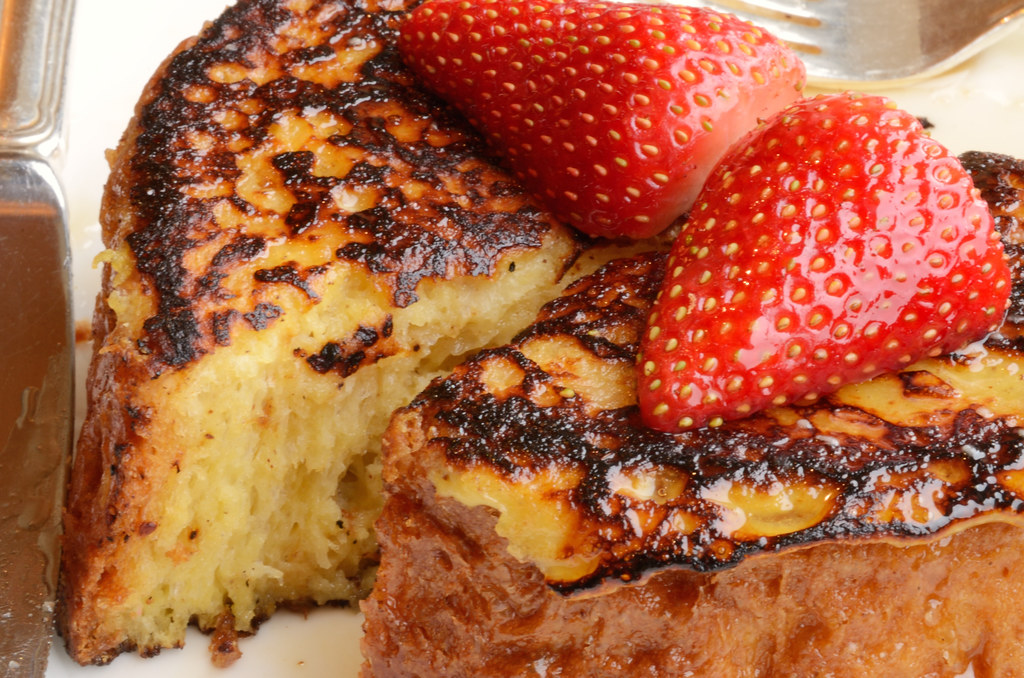 Using slices of butter cake instead of your usual bread will really add a new flavor and feel to your usual weekend French Toast experience. Let your butter cake slices absorb your French toast batter a little longer than usual and then cook over medium-high heat until lightly golden. Serve with syrup, fresh fruit and syrup for an over-the-top special occasion breakfast.
2. Grill Them.

You can get lovely smoky flavor and a crispness on your slices of pound cake from grilling them. Simply lightly butter the slices and add them to the grates of a medium-hot grill. To get the best grill marks, do not move the slices until they are smoking a bit. It only takes a minute or two per side.
You can eat these grilled slices plain with a bit of whipped cream, or you can turn it into something perfectly decadent like grilled pound cake banana pudding by cubing the grilled slices into 1-inch cubes and layering with pudding, banana slices and whipped cream. 
3. Pound Cake Kebabs.

Alternatively, you can make delicious dessert kebabs by sliding a skewer through the crust instead of through the middle, and add fruit wedges, like apricots or other summer fruit and grill them in the same way.  After they are grilled how you want them, add goat cheese or whipped cream with mint for garnish and you have yourself a perfect, fresh summer dessert.
4. Strawberry Shortcake.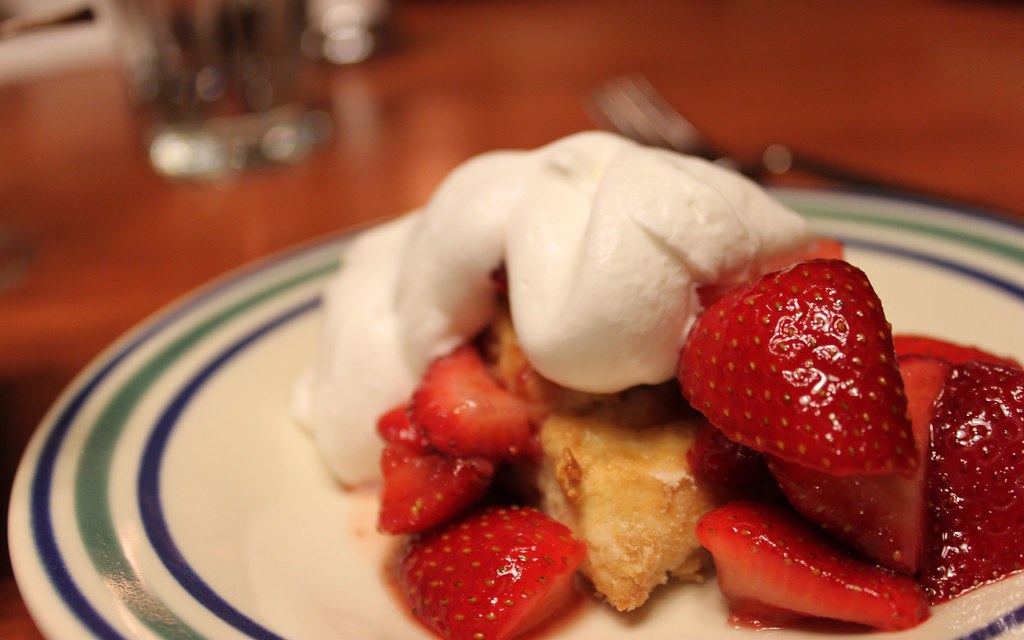 One of the easiest things you can make with butter pound cake is using it as the base for your strawberry shortcake. Add a big spoonful of sugar to some sliced frozen or fresh strawberries in a big bowl. This brings out the sweetness and juiciness of the strawberries. Add the bowl to the fridge and keep there until you are ready to assemble your shortcake. Start with a generous slice of pound cake, top with the sliced, sweetened strawberries and some fresh whipped cream.
5. Easy Berry Crumble.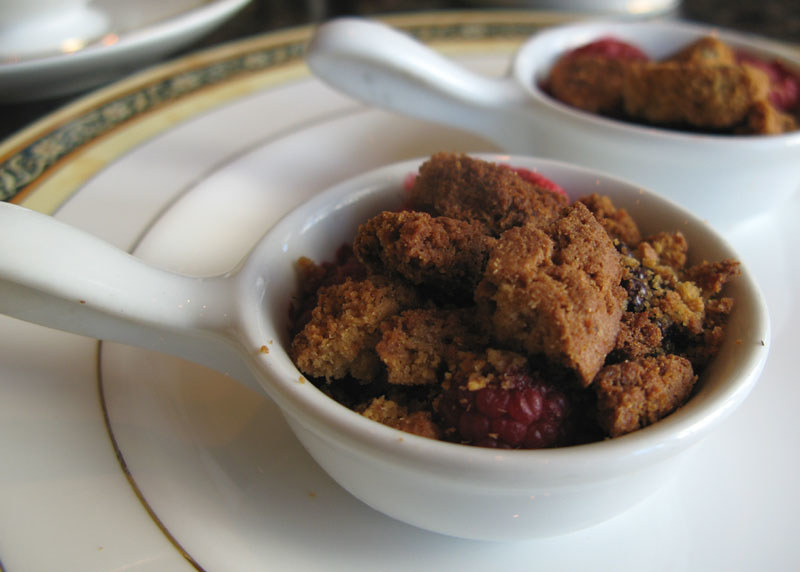 Simply crumble the butter pound cake over a ramekin or baking dish full of berries and bake until golden and bubbly. 
6. Poke Cake.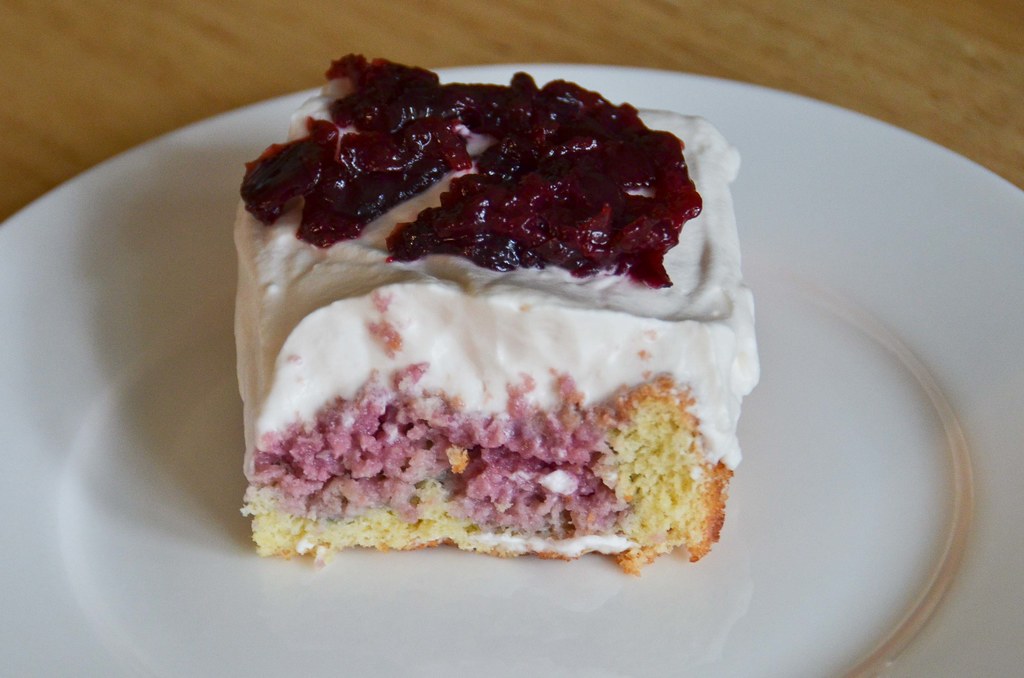 Poke holes all over the top of the cake with a chopstick or the bottom of a wooden spatula, in even intervals, but different depths. Pour warm, prepared Jell-O over the cake and into the holes. Refrigerate about 4 hours, or until the Jell-O is set and top with fresh whipped cream and berries, if desired.
7. Pound Cake Croutons.

Cube the pound cake into 1-inch cubes and bake in the oven at 400 degrees F for about 8 minutes, stirring occasionally until they are browned. You can use these sweet crunchy bites to top a fruit bowl or even as a topping for a sweet summer soup.
Do you have any other ways you like to use butter pound cake? What is your favorite item from the bakery at the grocery store? Please share your ideas in the comments below. 
Sources:
www,flickr.com
www.foodnetwork.com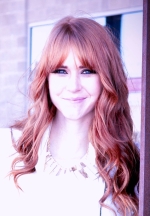 Mary Richardson
Weekly Newsletter Contributor since 2014
Email the author! mary@dvo.com