Year of Disney- Alice in Wonderland, the Good and the Bad.
If you haven't tried spaghetti squash, then you are missing out. My husband really doesn't like squash, but even he can handle spaghetti squash- it's not mushy, it's got a great flavor, and it can be used in so many dishes! I personally love it!
It's also great because it's a low-calorie food with plenty of nutrients! It has tons of Vitamin C, fiber, manganese, Vitamin B6, and it's also full of antioxidants. It's also great for those with blood sugar issues; though it has carbs, it also has tons of fiber which helps with regulating blood sugars. Basically, this is definitely something you want to add to your regular meals! Something tasty and healthy is always a win-win!
While you can just cook spaghetti squash in the oven and eat it with a little salt and pepper, there's so much more you can do with it as well! Here are a few ideas:
It's a great spaghetti substitute! I love cooking up spaghetti squash and serving it with parmesan chicken and pasta sauce- a very carby meal suddenly becomes very healthy!
Really, it's a great substitute for any pasta dish. You can top it with meatballs, shrimp scampi, pesto and tomatoes, plain parmesan- literally anything you would put on regular pasta will go great with spaghetti squash!
Put it on top of tostadas with black beans and tomatoes.
Throw it into fried rice (not sticky rice recipes, though).
Toss leftovers into chili or sloppy joes for some sneaky added nutrition!
Use it as a pizza topping.
Make a spaghetti squash crust! Here are some instructions on how to do that. https://www.foodnetwork.com/recipes/katie-lee/spaghetti-squash-pizza-crust-5455832
Use it as a salad topping (though you'll want to add it in the end so that it doesn't get soggy from soaking up the moisture from everything).
Add ¼ to ½ cup to your favorite baked good recipe.
Put it on top of toast- one recommendation was toasting bread in olive oil and topping with squash and ricotta or parmesan cheese. That sounds classy and delicious to me!
*This Caramelized Onion Spaghetti Squash is CALLING MY NAME. I'm totally making this- next time I go to the grocery store.
Insert Caramelized-Onion-Spaghetti-Squash recipe here
These Spaghetti Squash fritters look heavenly!
Insert Spaghetti-Squash-Fritters recipe here
BBQ Spaghetti Squash Sliders sound like the perfect summer appetizer or potluck meal!
Insert BBQ-Spaghetti-Squash-Sliders recipe here
Cheesy Spaghetti Squash Melts. If you're a fan of tomato sauce, this looks like a killer dish!
Insert Cheesy-Spaghetti-Squash-Melts recipe here
This recipe was shared in our newsletter a few years ago, and it's become one of my favorites! http://www.dvo.com/newsletter/weekly/2015/11-13-892/meal4.html
What's your favorite way to eat spaghetti squash? I'd love to hear it! Share with us below!

Source:
https://health.clevelandclinic.org/everything-to-know-about-spaghetti-squash/
https://www.healthline.com/nutrition/spaghetti-squash#bottom-line
https://www.foodnetwork.com/recipes/photos/top-spaghetti-squash-recipes
https://sproutmonk.com/leftover-spaghetti-squash/
https://www.brit.co/unique-spaghetti-squash-recipes/
https://oureverydaylife.com/how-to-cook-zuccini-squash-in-a-skillet-12627011.html
https://www.foodnetwork.com/recipes/katie-lee/spaghetti-squash-pizza-crust-5455832
https://www.shelikesfood.com/cheesy-spaghetti-squash-melts/
https://thealmondeater.com/caramelized-onion-spaghetti-squash/
https://healthyrecipesblogs.com/spaghetti-squash-fritters/
https://www.foodnetwork.com/recipes/food-network-kitchen/bbq-spaghetti-squash-sliders-5266438
https://www.flickr.com/photos/darlasrock/22673695471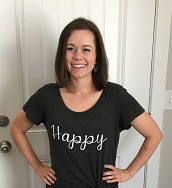 Camille Hoffmann
Weekly Newsletter Contributor since 2014
Email the author! camille@dvo.com