And the Award for Multi-tasking Goes To…
Stuff sure gets passed around in this cyberspace day and age. For example: When reading one of my favorite blogs, "The Frugal Duchess," I found and article on how cornstarch wins the award for multi-tasking. The author of the blog, Sharon Harvey Rosenberg, got this information from the magazine, WOMAN'S WORLD Magazine, and now I'm passing it on to you! I love how this works.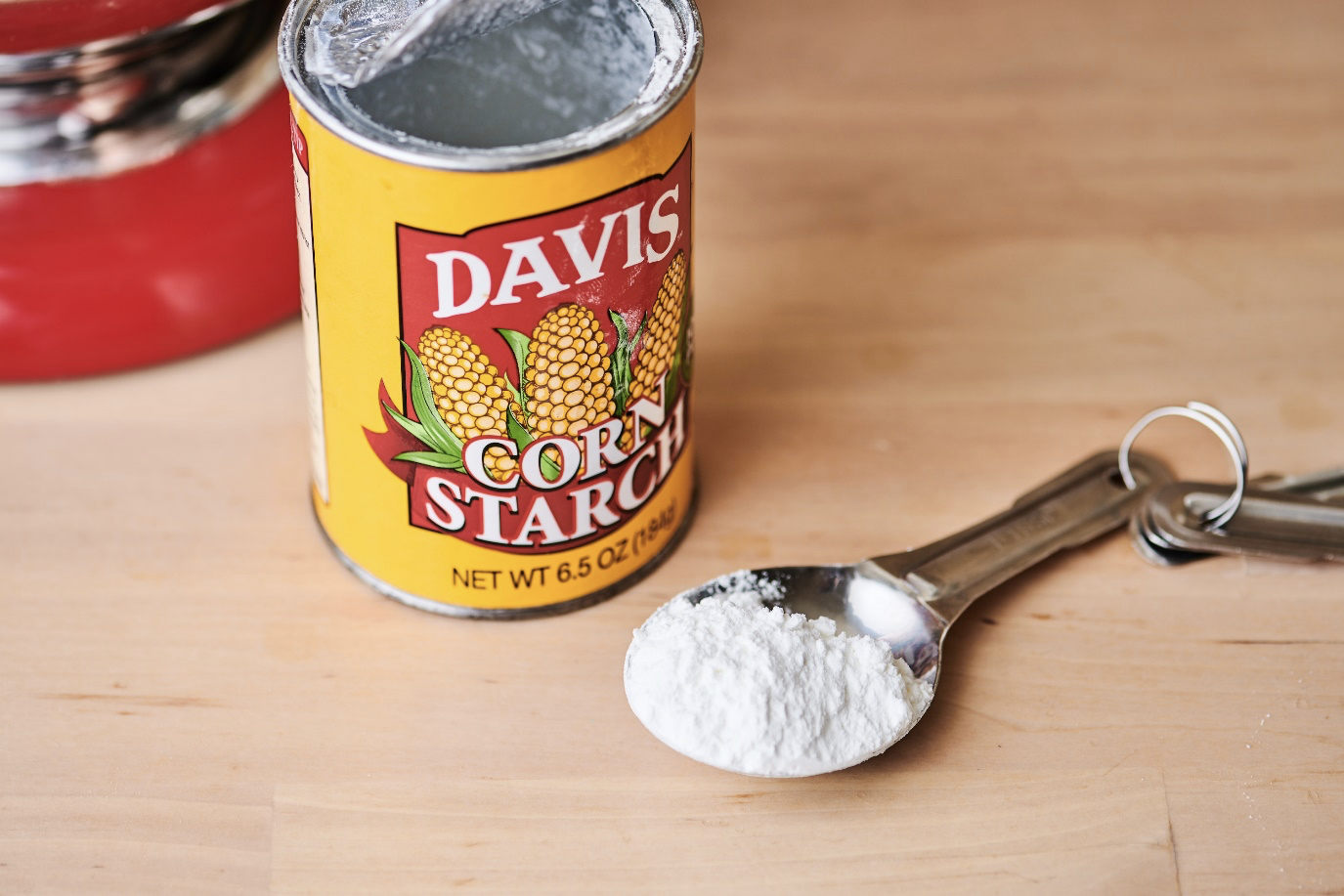 Corn starch has been used for years for all kinds of purposes. From babies' bums to cleaning supplies, medicinal remedies, cooking, and many more things, women have known the secret to saving money with this low-cost cooking ingredient.
While most of us have used it to make puddings from scratch, and to thicken our stews, soups, and gravies, the list of its non-cooking talents is amazing and may be surprising. Take a look:
Carpet freshener:
Shake cornstarch over your carpet. Let it sit for 20 minutes. Vacuum. This should deodorize the carpet without heavy chemicals.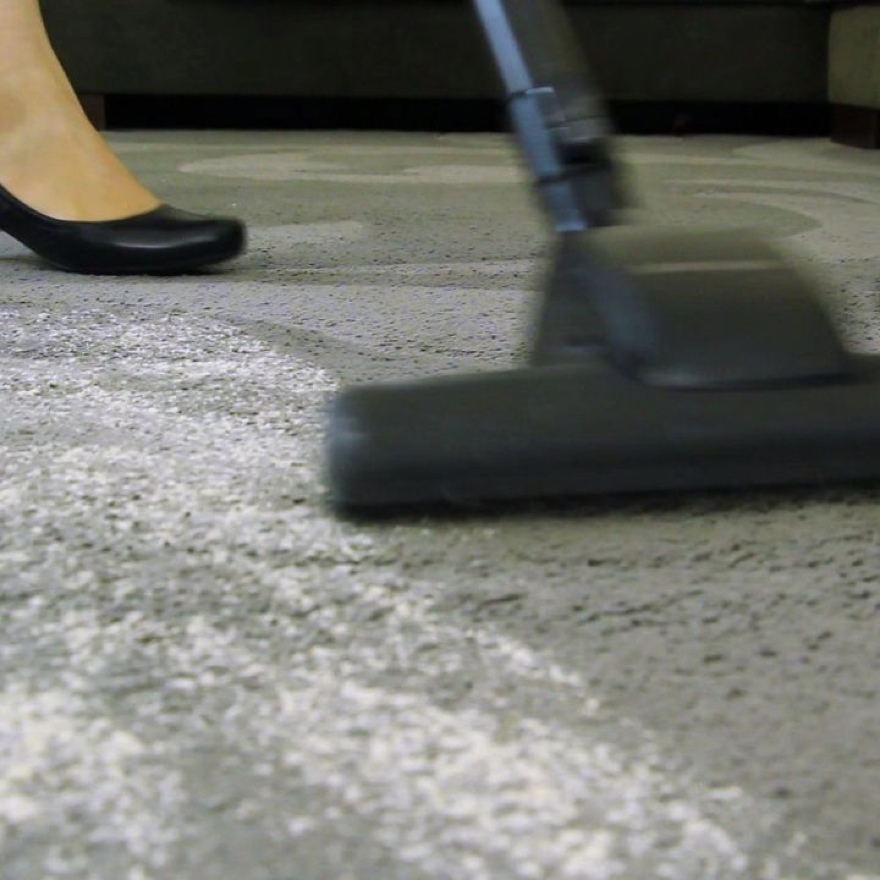 Foot fancy:
Before a long hike, toss a little cornstarch into your socks. This dusting will soak up moisture from your soles and help prevent blisters by reducing friction.
Auto Buff:
Dust cloth rags with cornstarch before you shine up your car. This step will remove surplus polish and add an extra gleam to your car.
Natural Face Paint:
Recipe: Two parts cornstarch for each amount of vegetable shortening. (2 to 1 ratio) Divide the mix into bowls. Use food coloring to color the different bowls. Apply to face.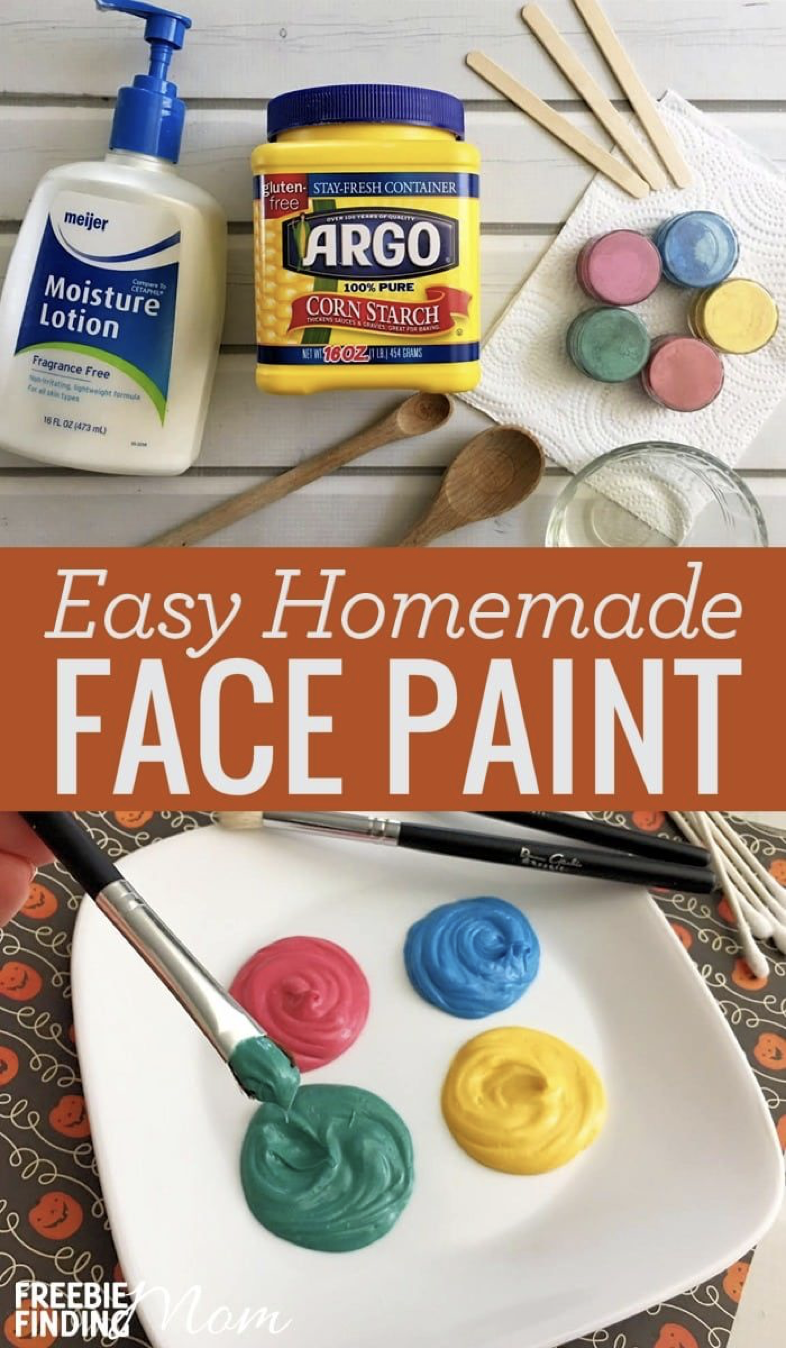 Easy-on-gloves:
Rubber gloves slide on easily if you sprinkle cornstarch inside.
Leather and Suede Anti-Stain-Saver:
To banish potential oil stains from leather and suede (furniture, clothing, or shoes) apply cornstarch to the oil spot. Leave it in place overnight in order to soak up the grease. Use a clean cloth to brush off the corn starch. Oil is removed with the starch.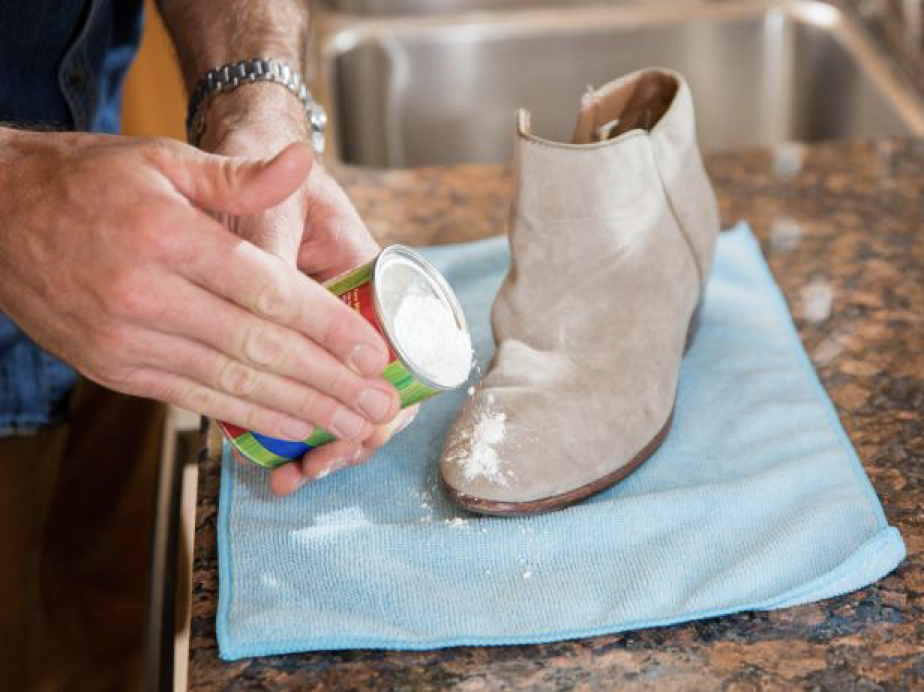 Carpet Stain Remover:
For those "impossible to remove" stains, (ink being a good example of this) try rubbing a combination of corn starch and milk into that carpet stain and watch it disappear.
Do-It-Yourself Spray Starch:
Recipe: one cup of cold water and a half teaspoon of cornstarch. Shake, shake before spraying and ironing.
Effective Window Cleaner:
Corn starch can be used to clean windows. Combine 1 tablespoon of corn starch, 1/2 cup of alcohol, 1/2 cup white vinegar and 3-4 quarts of hot water. Put the mixture into a spray bottle and have another spray bottle of warm water. Spray the windows with the corn starch mixture, wipe and then follow up with the warm water and wipe dry.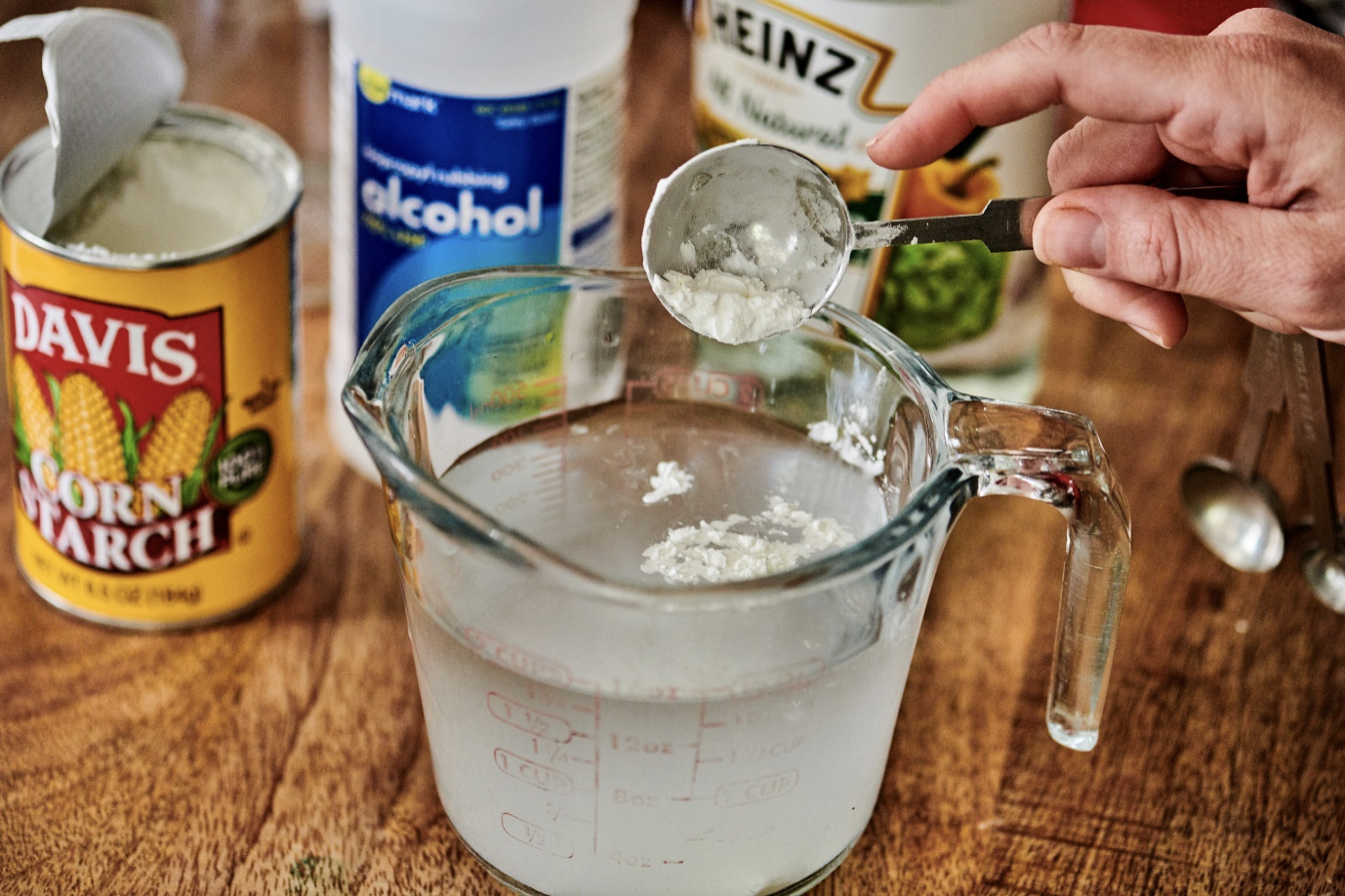 Insect Bite Soother:
Corn starch can also help calm itchy insect bites. Simply make a paste of corn starch and water and apply the salve to the bite.
And just for fun, I'll conclude with one of our family favorite homemade pudding recipes, featuring guess what? Handy-dandy cornstarch!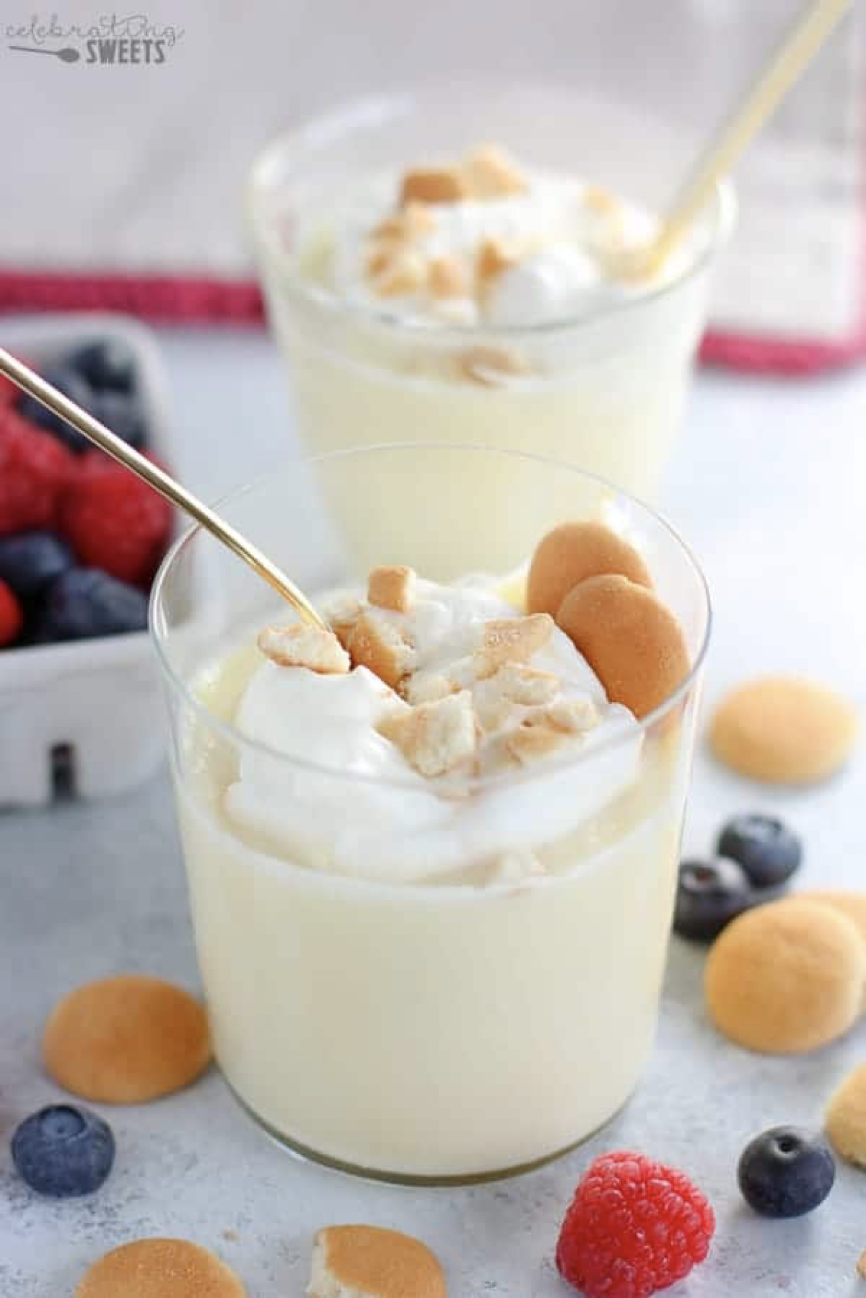 Very Vanilla Pudding
Ingredients:
1
egg yolk
2 1/2 to 3
tablespoons
cornstarch
2 1/2
tablespoons
sugar
(or to taste)
1
cup
milk
OR cream
1 1/2 to 2
teaspoons
vanilla extract
(seeds from a vanilla bean are a wonderful addition)
1/2
cup
whipping cream
well chilled; whipped
Directions:
Measure the cornstarch out of its box without sifting, leveling the spoons on the side of the box. A smaller amount of starch will make a creamy soft pudding, a larger amount a firmer pudding.
In a small pot whisk together egg yolk, 3 tbs of the milk or cream, sugar and cornstarch (and vanilla seeds if using) until smooth. Best use a wire whisk to do so. Add rest of the milk or cream; stir until smooth.
Put egg/milk over medium heat and, stirring constantly, bring to a boil once, remove from heat and let cool. Stir frequently while the pudding is cooling to avoid a skin forming. Whip cream until stiff. When the pudding is cold fold the whipped cream in with a rubber spatula. Fill in individual serving bowls, layer with fruit salad if you like or fold in another fruit (we like raspberries, chopped strawberries, and blueberries. This will keep in the fridge for 12 hours or more.

Recipe formatted with the Cook'n Recipe Software from DVO Enterprises.
Add Recipe to Cook'n
Sources:
www.thekitchn.com
www.hometalk.com
www.freebiefindingmom.com
www.hgtv.com
www.celebratingsweets.com

Alice Osborne
Weekly Newsletter Contributor since 2006
Email the author! alice@dvo.com