This Basic Mop and Cleaner is THE Way to Go!
Back in the day I launched into the topic by asking if any of you had ever been tempted to buy one of those exotic "miracle" mops that you see on TV infomercials. I was referring to the one where all you have to do is twist the handle to wring it out. And I confessed that I got very close to actually buying one. (I'm a sucker for a good sales pitch.)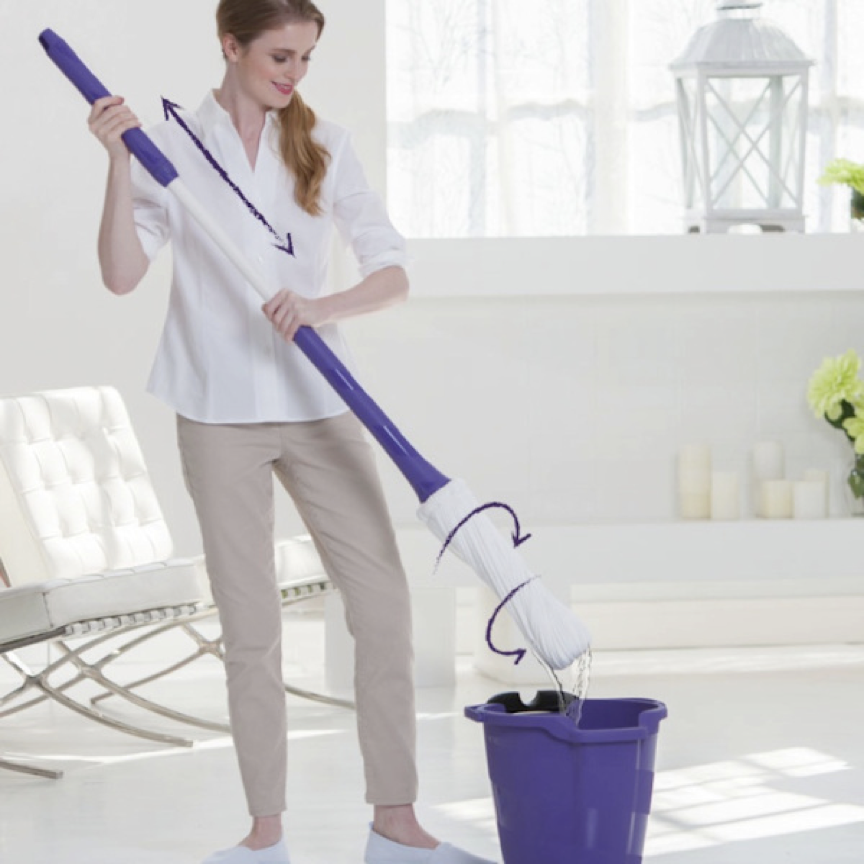 That was ten years ago, but it seems I ought to talk about it again, because I'm asked pretty consistently if I have any recommendations regarding which mop to buy. I think this might be due to all the Covid 19 concern over keeping things clean and sanitary.
I know this is a cooking and recipe newsletter, but since so many have asked, and since kitchen floors need to be cleaned, I'd like to address the issue, again.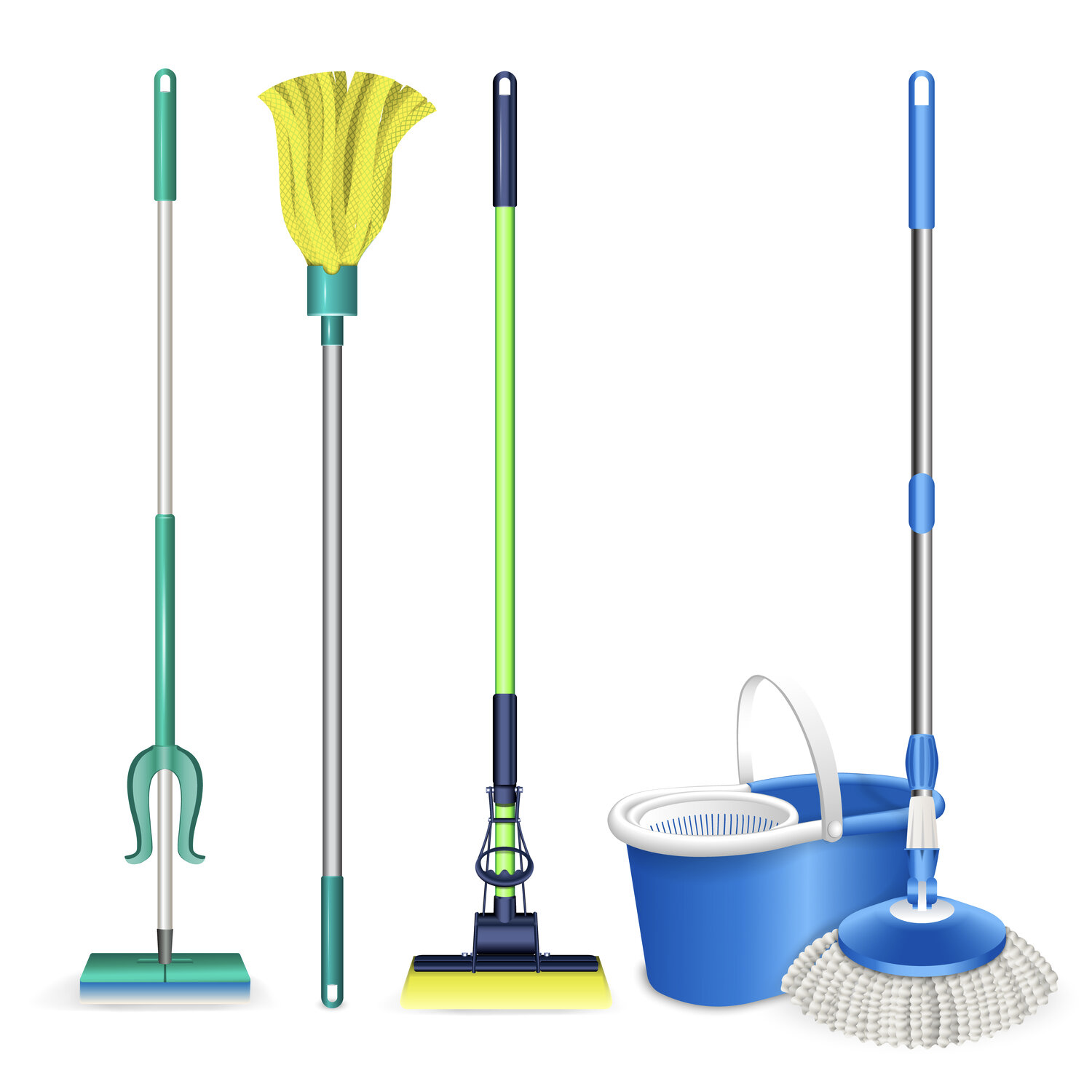 When you talk to folks about cleaning the floor, there seems to be two camps—those that like to drop to their knees and scrub with a cloth, and those that prefer the relative ease of a mop. Since most have asked about mops, that's where I'll focus now.
First, that "miracle" mop I almost bought? A waste of money, say the SPEED CLEANING experts, Jeff Campbell and his Clean Team. Their recommendation? They say a European-style flat mop (an SH-Mop, for example) with a terry-cloth cover is so much better.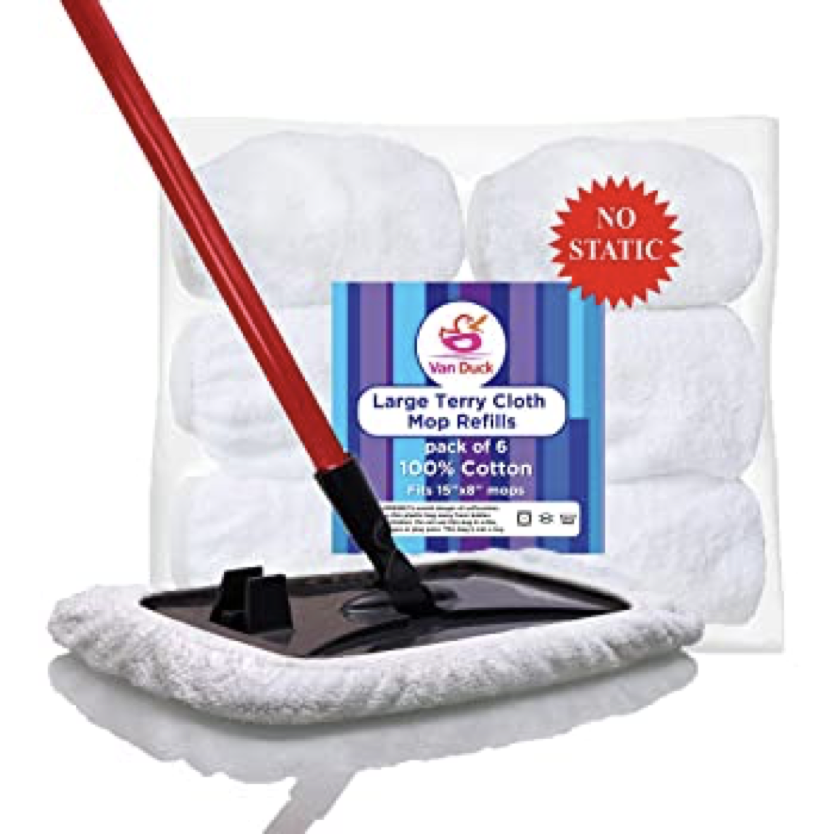 Better because it's genuinely faster. It doesn't recycle dirty water back to the floor, and it reaches under appliances and into corners. Best of all, because its terry-cloth covers are washable, it's like a new mop each time you use it.
It does well on tile, hardwood, vinyl, and even stone floors. I've been using this mop for several years now and I agree completely with Campbell and his Clean Team. I used to clean a yoga studio in trade for classes—miles of hardwood floors. (well, it felt like it, anyway). But this mop made thorough, but light work of the job.
And the best way to use this mop? Spray a non-toxic disinfectant on areas about 3 or 4 feet square and mop away. About half-way through your floor, turn the terry-cloth cover inside out and continue with a damp, but clean mop cloth.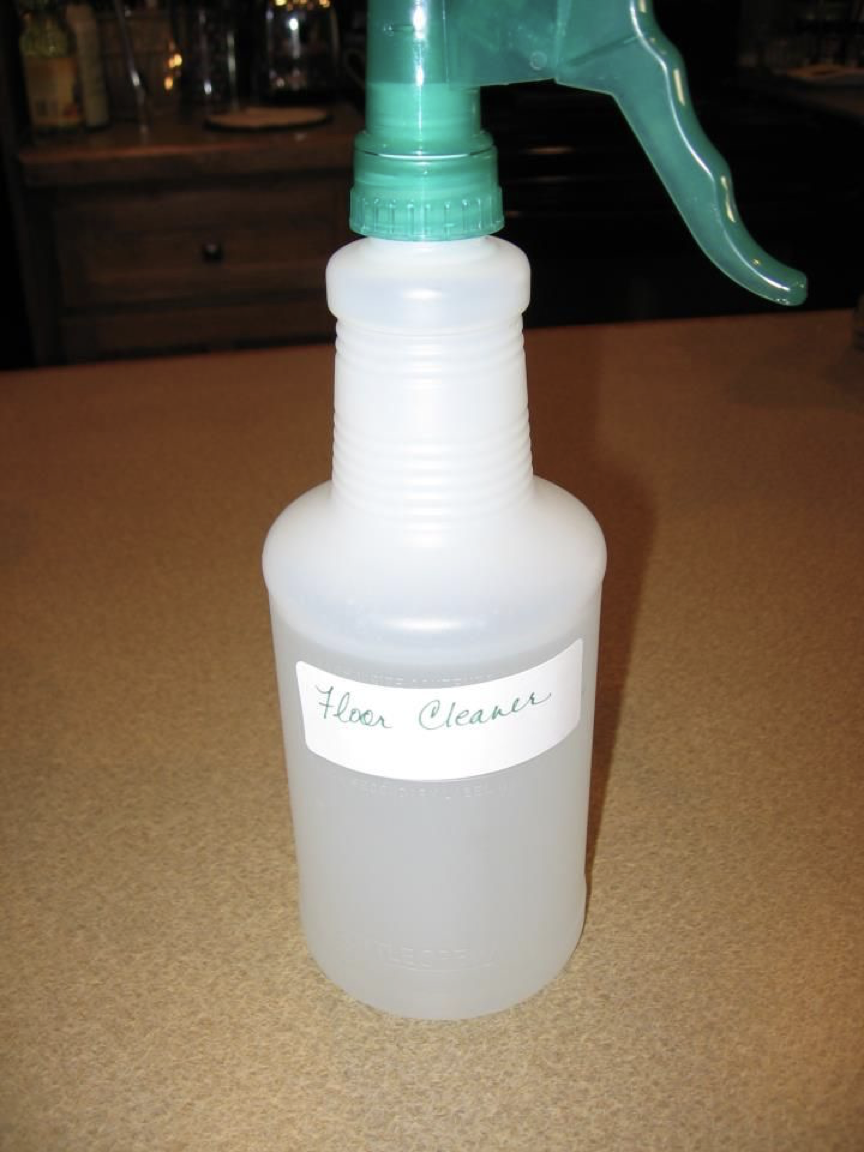 The disinfectant I've used for many years is one I created myself. It's a large spray bottle of water with 1/2 cup hydrogen peroxide, ¼ cup of clear vinegar, 15 drops of peppermint essential oil, 10 drops of eucalyptus oil, and 10 drops of lavender essential oil. The ratios of oils are really up to YOUR nose—there's no exact science to this. Play around with it until you find an aroma you really like. The essential oils add to the antibacterial properties as well as create a pleasing scent.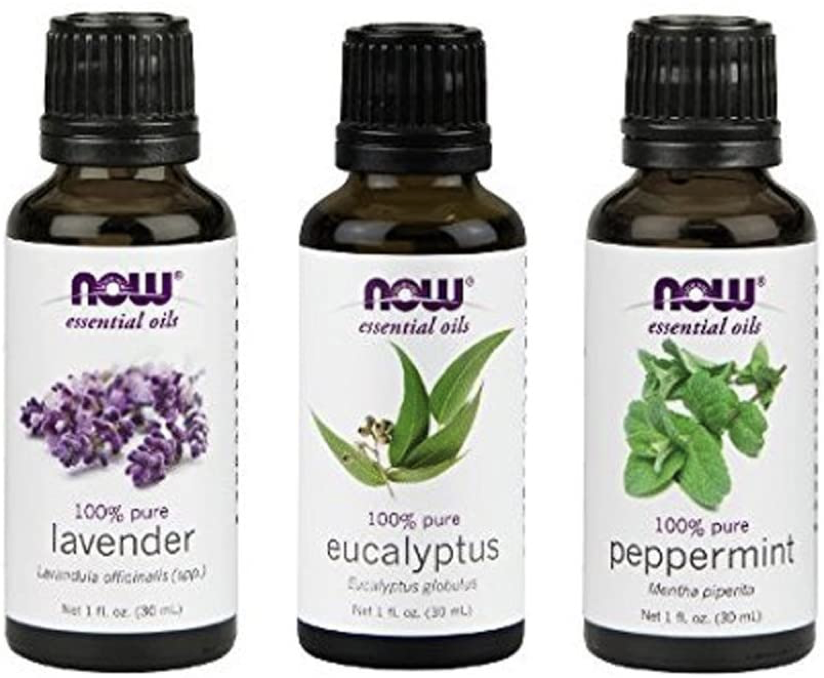 We all like a clean kitchen floor. And whether it's real or psychosomatic, we even feel better when it's clean. And this basic mop and cleaner is THE way to go. If you try this mop, report back. I'd love to know what you think. Meanwhile, here's to always watching for better and easier ways to get that needed cleaning done!
Sources:
www.sheknows.com
www.thearchitectsguide.com
www.rismadrededios.gob.pe
www.pinterest.com
www.amazon.com

Alice Osborne
Weekly Newsletter Contributor since 2006
Email the author! alice@dvo.com
---
Subscribe to Cook'n Premium and get newsletter articles like this each week!