Year of Disney- Saludos Amigos, The Three Caballeros, and the BEST Brazilian Meal!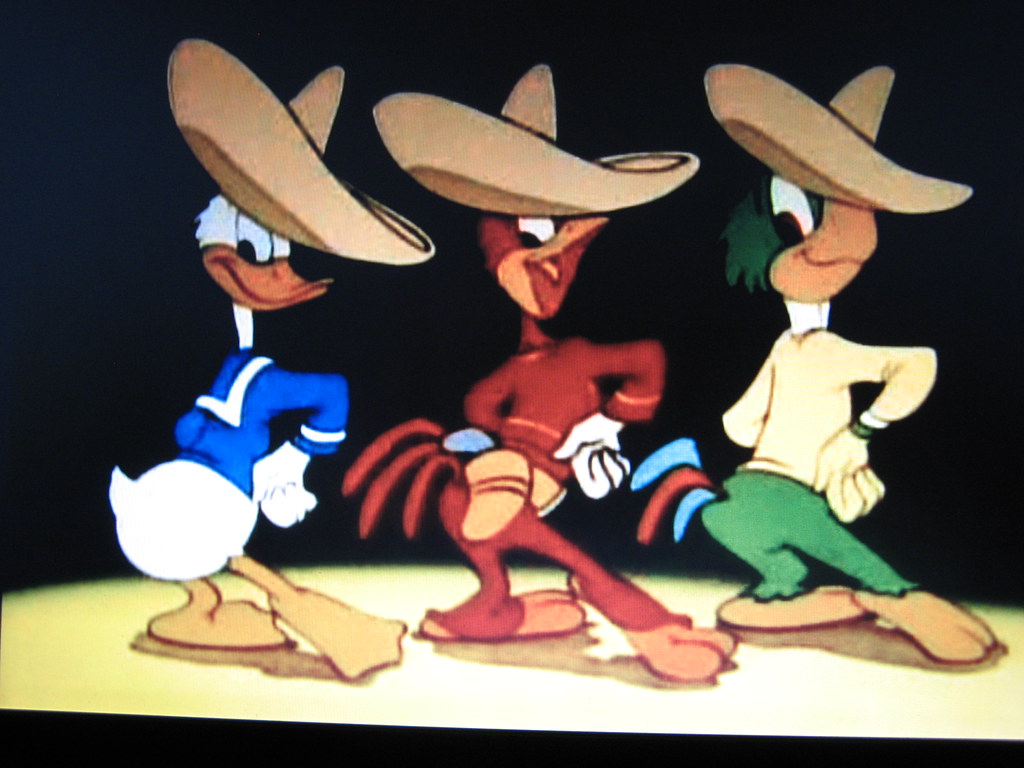 It's time for another week of Disney. I have fewer pictures this week- but not for lack of flavor! This was probably everyone's favorite meal so far. It was a Brazilian/Mexican buffet and my taste buds could not have been happier! I mean, just check out this spread!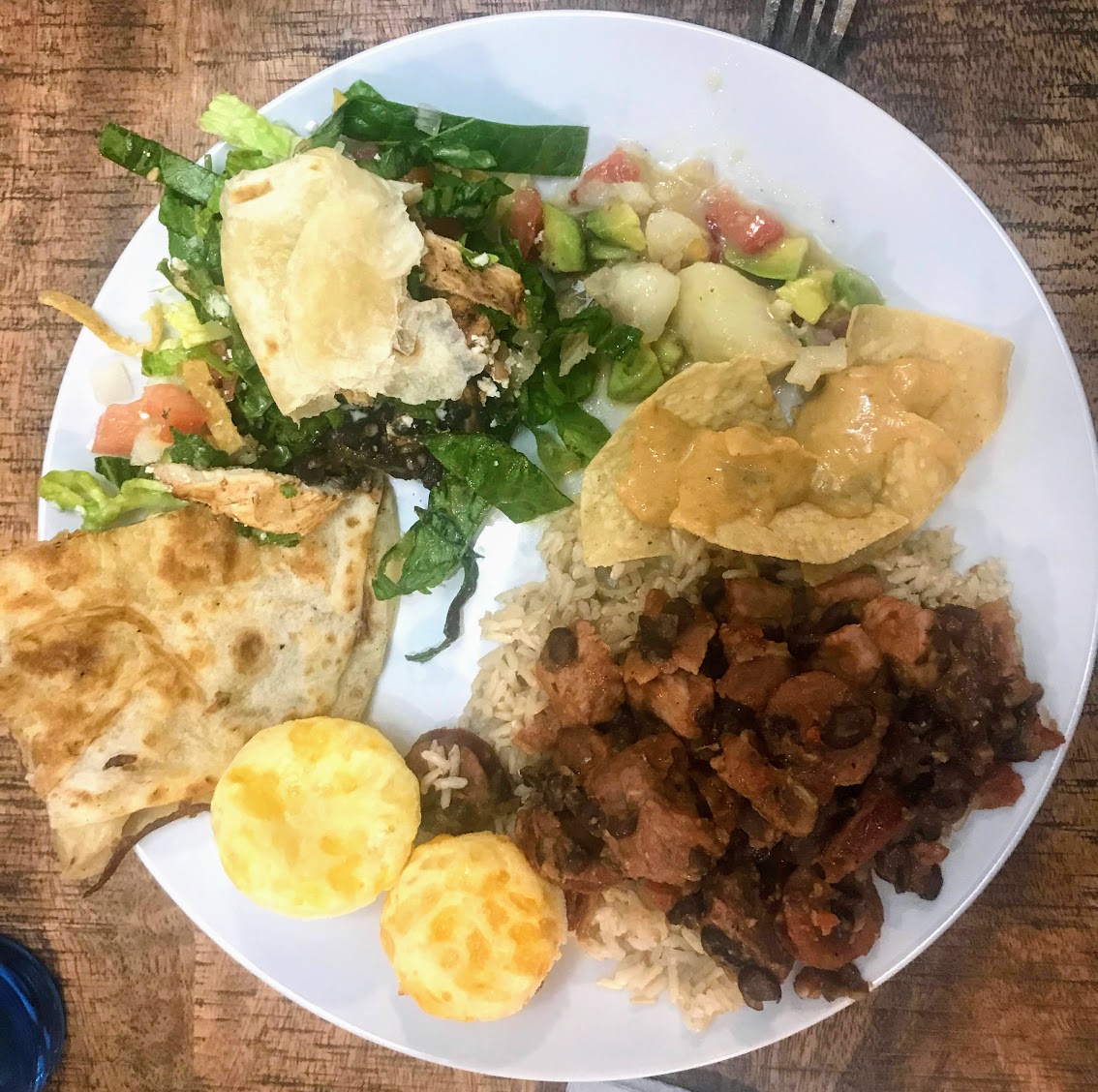 My uncle served a mission for our church (
The Church of Jesus Christ of Latter-Day Saints
), and so I borrowed a recipe from him that my mom has made that is filling and delicious! Feijoada is like a really hearty black bean/pork mixture- black beans, tomatoes, spices, and lots of meat! We like to serve it over rice. I've included the recipe at the bottom of this article! It's my brothers' absolute favorite meal. And it's super easy to put together! It's definitely one to capture for future use!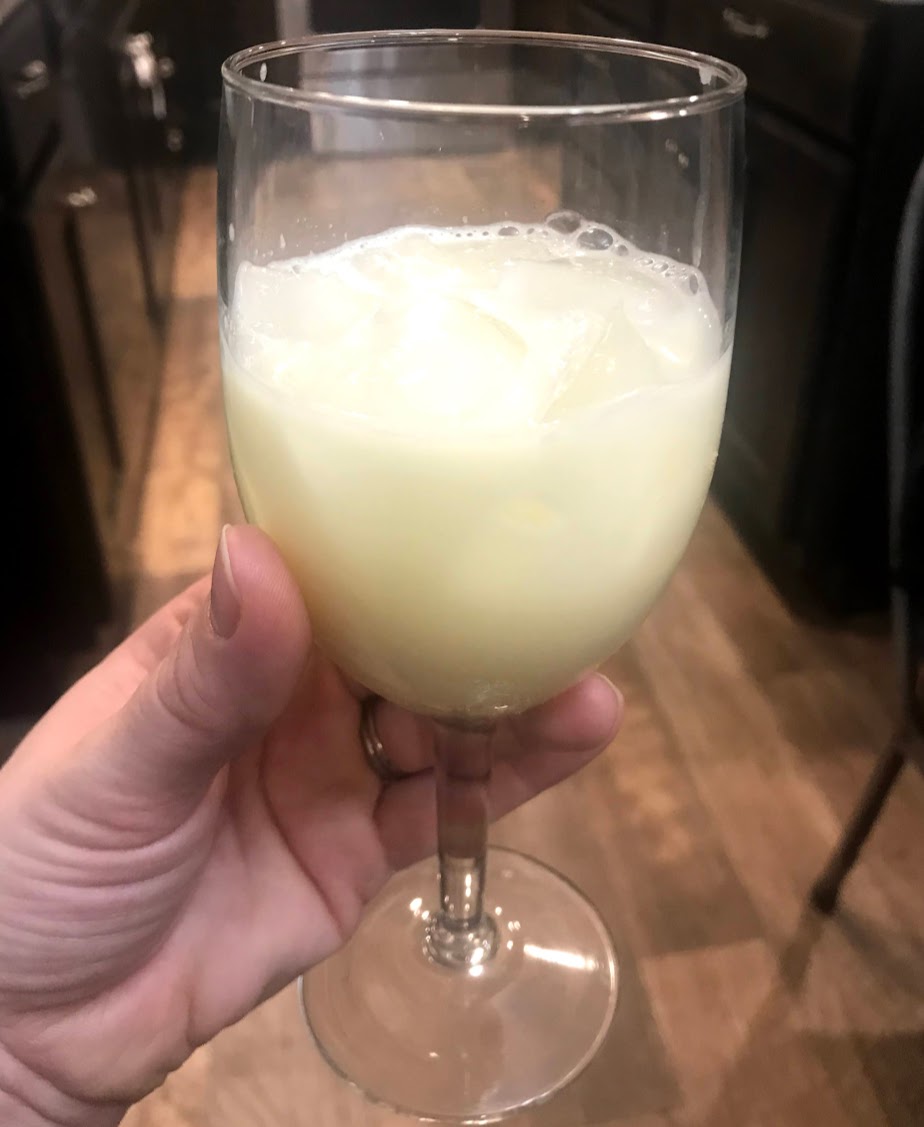 We also had Brazilian lemonade. This was definitely a new experience for me. You add in limes- but not just the juice- the whole thing, rind and all! I was worried it would be too bitter, even with the addition of sweetened condensed milk, but it was absolutely perfect. You have to be very careful not to overblend the limes, and then you strain the pulp to leave out as much of the pith as possible. It ends up being the perfect combination of zesty and sweet! Everything counterbalances to make the perfect refreshing drink.
I also made pao de queijo- the chewy Brazilian cheese bread that they serve in restaurants that is AMAZING. I found a recipe that allowed you to cook it in muffin tins, and thought this might be the way to go for this particular meal, since I was making so many different things. They tasted good- but I think I definitely way overcooked them. Half of them came out crispy on the outside, instead of nice and chewy. But the ironic thing is my mother-in-law (who is Southern) could not get enough of them! She loved the crispiness, and said it was way better than any restaurant! So I guess it depends on your tastes! I'll have to give this recipe another shot and just be sure to watch them closely at the end- and then leave some crispy for my mother-in-law ;). I've included this recipe at the bottom as well. If you try it, you'll have to let me know how they turn out!
My sweet mother-in-law wanted to bring some food to help out as well, but because of health limitations, cooking isn't always an option. She brought chicken salad, chicken quesadillas, and chips and queso from Costa Vida, and was apologizing the whole time for her meager contribution, but I could not have been more excited! Costa's queso is one of my favorites, and you just can't go wrong with their salad- or their quesadillas! It was the perfect addition to the meal, and my 9 year old couldn't get enough of the tomatillo ranch dressing!
My father-in-law also brought a dish he had been wanting to try. It has cod, tomato avocado, and lots of lemon and lime! It's served cold, and is called ceviche. It was really refreshing and tart! I was especially a fan of all the avocado. I loved that he wanted to contribute something, and it was a nice lighter balance to some of the heavier dishes we had going on!
To top the night off, we had homemade Tres Leches Cake. The perfect dessert to end such a fabulous meal! We served it with fresh strawberries, and that was definitely the right choice!
We all couldn't stop raving about how delicious everything was. The movies themselves were fun too! I've seen almost every Disney animated classic, but these 2 were ones I had never seen, even as a child! The music is SO fun, and I loved watching all the dancing!
This meal was definitely a success. I've included the recipes for the feijoada, the pao de queijo, and the tres leches cake down below so you can have yourself a delicious meal too!
Feijoada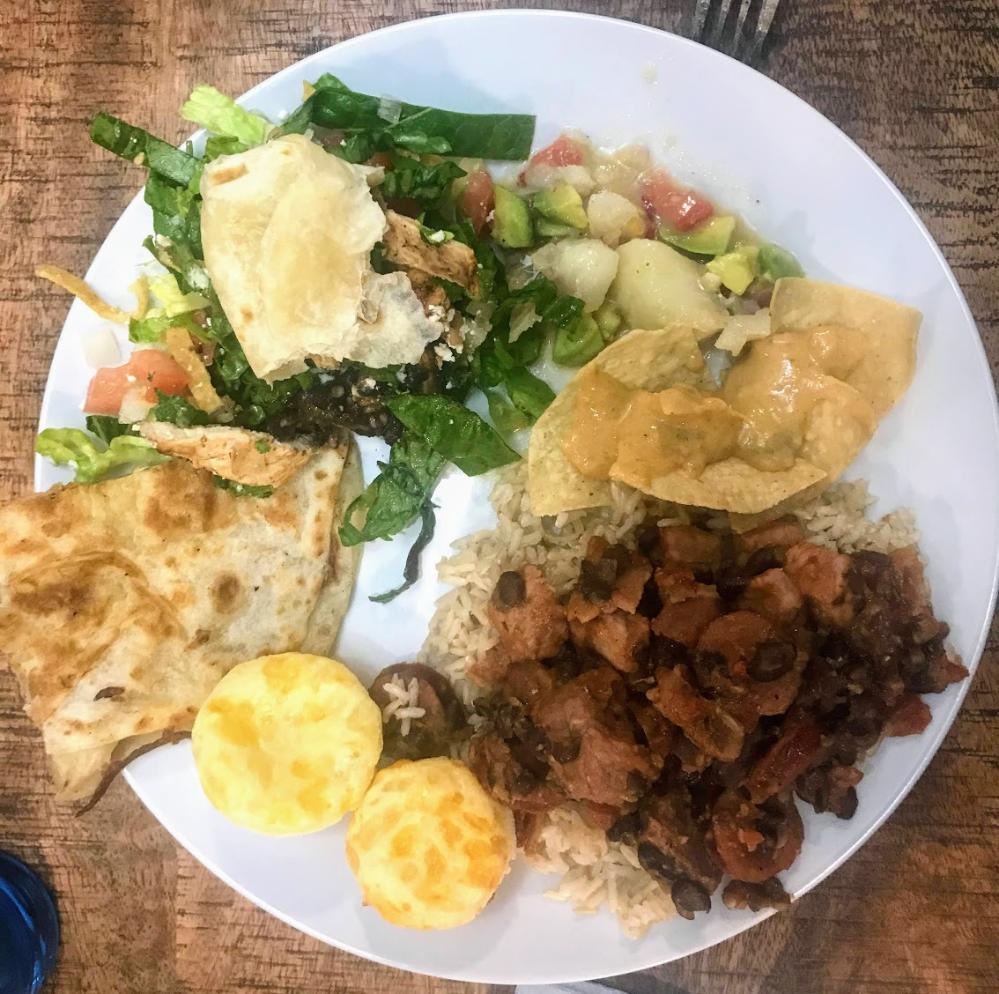 A hearty dish with meat and black beans. A family favorite!
Serving size:
10
Calories per serving:

160




Ingredients:
3
cans
black beans
, drained and rinsed
1/2
pound
linguica, (or chorizo sausage if you can't find linguica), 1" pieces
1/2
pound
pork
, 1" pieces
1/2
pound
beef
, 1" pieces
3
slices
bacon
, 1" pieces
1
jalapeño pepper
, seeded and chopped
1
large
tomato
(or 2 small), chopped fine
3
cloves
garlic
red pepper flakes
(to taste)
salt
(to taste)
pepper
(to taste)
cooked
rice
for the marinade:
1
cup
orange juice
1/2
cup
vegetable oil
cayenne pepper
salt
pepper
Directions:
Mix together orange juice, vegetable oil, and cayenne pepper, salt and pepper to taste. Marinate the beef and pork overnight.
Cook all the meats together until almost done. Add the black beans.
In separate pan, fry the bacon until crisp. Add hot pepper, garlic, and tomatoes and simmer for a few minutes. Add to meat mixture. Stir well and season to taste.
Serve over cooked rice. Can also serve with orange slices for added zest!

Recipe formatted with the Cook'n Recipe Software from DVO Enterprises.
Add Recipe to Cook'n
Pao de Queijo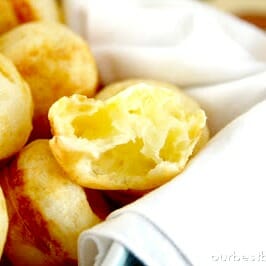 Literally translates to "bread of cheese"…how can that not be delicious? Quick, easy, and fantastic every time.
Yield:
16
Serving size:
8
Calories per serving:

106




Ingredients:
1
large
egg
1/2
cup
milk
1/4
cup
canola oil
1
cup
tapioca flour, (sometimes labeled tapioca starch) no substitutions
1/2
teaspoon
kosher
salt
1/4
cup
grated
Cheddar cheese
(preferable medium or sharp)
1/4
cup
Parmesan cheese
optional: extra cheese to sprinkle on top and any herbs/flavorings you'd like to add
Directions:
Preheat oven to 400 degrees. Place egg, milk, oil, tapioca flour, and salt in blender and blend until smooth. Add cheeses and pulse 2 times. Immediately pour batter into a mini muffin tin (if your muffin tin isn't non-stick, spray lightly with non-stick spray first), filling each well about 3/4 full, or just slightly less. If desired (and I recommend), sprinkle a bit of parmesan cheese on top and/or a tiny sprinkle of kosher salt.
Bake for 15-20 minutes until puffed and golden. Remove from oven and cool for a few minutes before removing rolls from pan. Serve warm.
Notes
*Tip: You can play around with the cheese. I've used Monterey Jack, low-moisture mozarella, swiss, and even gruyere in place of the cheddar. All great!
Keep in mind, these actually don't re-heat well, so I recommend making and eating fresh.
Source:
sourbestbites.com

Recipe formatted with the Cook'n Recipe Software from DVO Enterprises.
Add Recipe to Cook'n
Three Milk Cake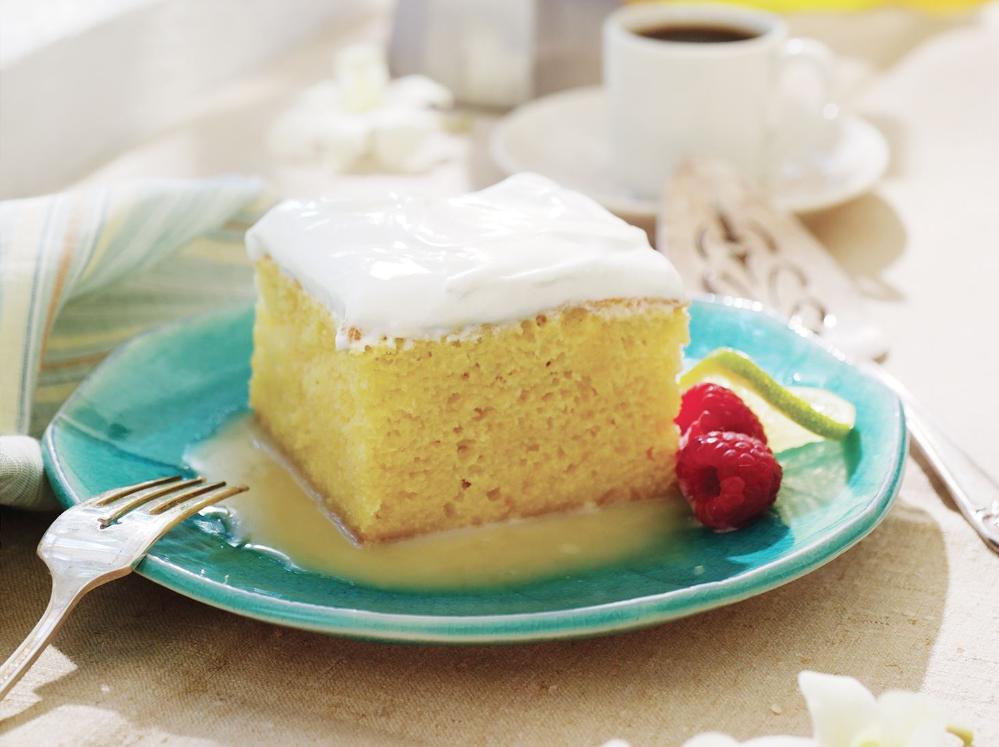 This traditional Tres Leches Cake is a cross between cake and pudding and is absolutely amazing!
Yield:
12-15 servings
Serving size:
15
Calories per serving:

471




Ingredients:
6
eggs
, separated
1 1/2
cups
sugar
2
cups
flour
2
teaspoons
baking powder
1/2
teaspoon
baking soda
1/2
teaspoon
salt
1 1/2
cups
water
1
teaspoon
almond extract
(or coconut extract)
Topping
1
(14-ounce) can
sweetened condensed milk
2
cups
heavy cream
1/2
cup
light corn syrup
7
tablespoons
evaporated milk
2
teaspoons
vanilla extract
(or 1 tsp vanilla and 1 tsp coconut extract)
Icing
1/2
cup
heavy cream
1/2
cup
sugar
1
teaspoon
vanilla extract
1
cup
(8 ounces)
sour cream
Directions:
In a large mixing bowl, beat egg whites until soft peaks form. Gradually beat in sugar until stiff peaks form. Add yolks, one at a time, beating until combined. Combine the flour, baking powder, baking soda and salt; add to egg mixture alternately with water. Stir in extract. Pour into a greased 13-in. x 9-in. x 2-in. baking dish. Bake at 350 degrees for 35-45 minutes or until a toothpick comes out clean. Cool on a wire rack. Poke holes in cake with a fork. Chill overnight.
In a saucepan, combine condensed milk, cream, corn syrup and evaporated milk. Bring to a boil over medium heat, stirring constantly; cook and stir for 2 minutes. Remove from the heat; stir in vanilla. Slowly pour over cold cake, letting milk absorb into cake. Cover and refrigerate.
In a mixing bowl, beat cream until soft peaks form. Gradually beat in sugar until stiff peaks form. Stir in vanilla. In a bowl, combine the sour cream, confectioner's sugar and extract. Fold in whipped cream. Spread over topping. Refrigerate until serving.
*If doubling, be sure to make the topping in a 5 qt pan- it boils almost to the top of it! Otherwise use a 3 qt pan.

Recipe formatted with the Cook'n Recipe Software from DVO Enterprises.
Add Recipe to Cook'n
Source:
https://ourbestbites.com/quick-brazilian-cheese-rolls-pao-de-queijo-2/
https://www.flickr.com/photos/tnarik/2112139699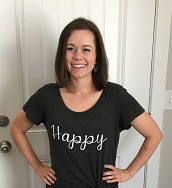 Camille Hoffmann
Weekly Newsletter Contributor since 2014
Email the author! camille@dvo.com