Thinking "Outside the Box" Can Prevent a Lot of Messes!
Here's something I ran on to the other day, that made my day. This was
Jillee's tips
on how to eat messy foods without all the mess. Can you relate?
Let's start with a proverbial lunchtime favorite: the peanut butter and jelly sandwich. No more dripping jam or jelly between the slices of peanut-buttered bread. Here's what you do: Jillee says "When spreading the peanut butter onto one of your pieces of bread, make a small raised "rim" of peanut butter along the edges of the piece of bread. Spread your jam or jelly into the cavity in the center, then add your other piece of bread.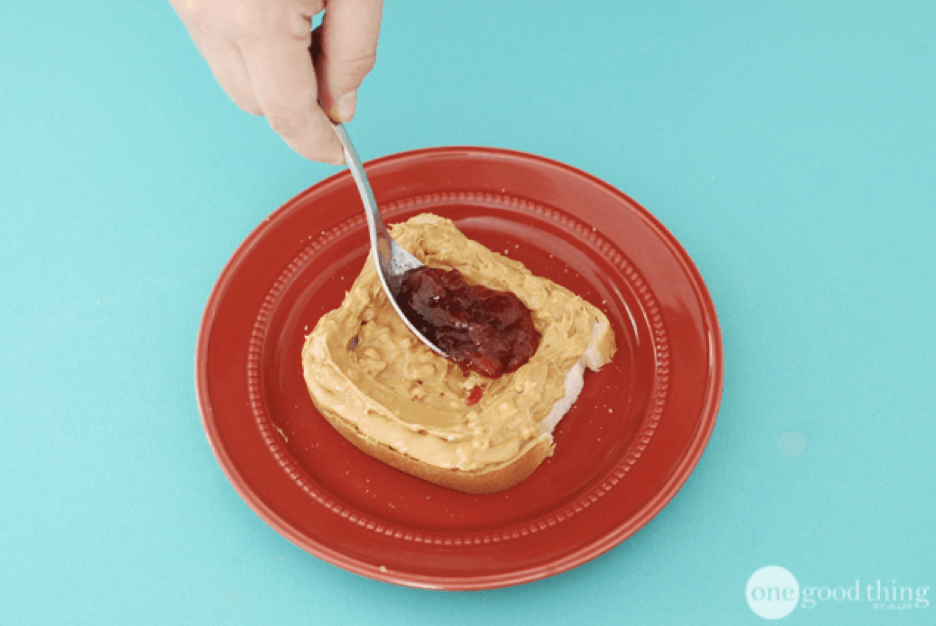 "The peanut butter rim effectively seals the sandwich, making it easier to eat, and less likely to ooze all over if placed in a container or bag."
I'll add my own pb&j tip here. Slather on the jam or jelly first and give it a few seconds to soak into the bread slices. THEN smear on your peanut butter. With either technique, you're sure to see less mess.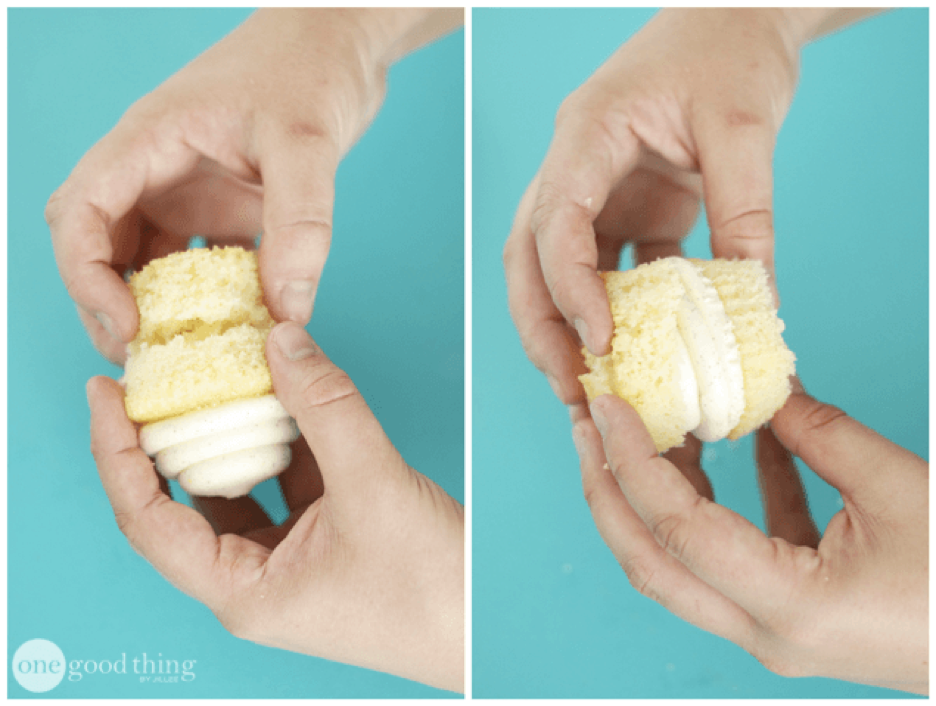 Then there's Jillee's tip for eating cupcakes, which makes me want to give her a hug. With this tip, gone are the days of getting frosting on my nose and all over my cheeks. It's the "cupcake sandwich" that eliminates this mess. Pull the bottom half of the cake portion off of your cupcake, then turn it upside-down and place it right on top of the frosting. Brilliant, right?
And how about those juicy triple deckered burgers we all love so much? But who loves having the bun fall apart in the eating process? It's usually the bottom bun that lets you down because it's thinner than the top bun. So Jillee's easy fix is to just eat your burger upside-down! The more substantial top half is much less likely to fall apart on you. Smart!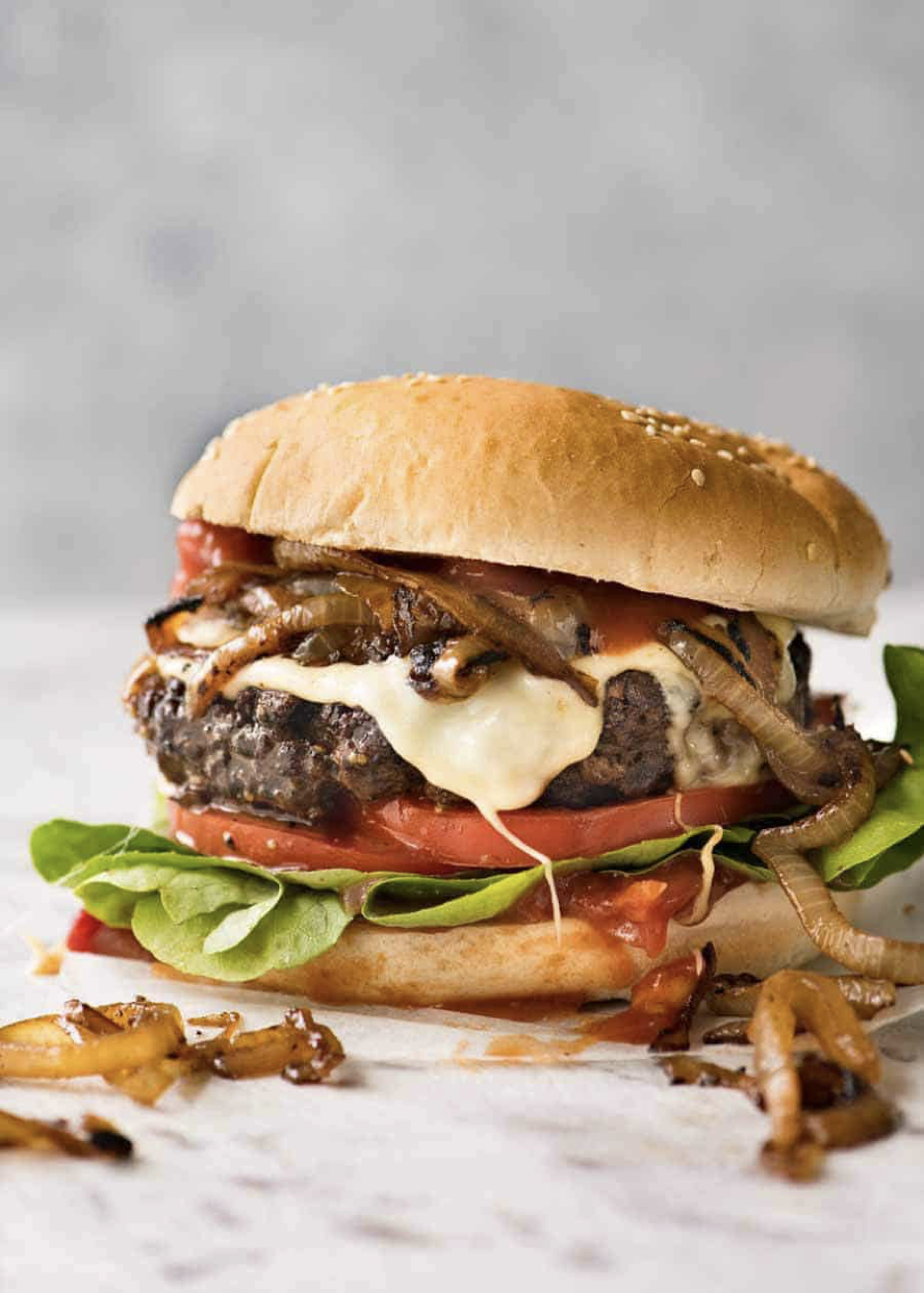 The picture says it all, doesn't it? Dunking Oreos into milk has to be one of life's tiny delights! But the two common issues with this activity are milky fingers, and accidentally dropping your cookie into the bottom of the glass (dang it!). So, Jillee suggests eliminating both issues by inserting a fork into the cream part of the cookie. Fingers milk-free, and no more lost cookies.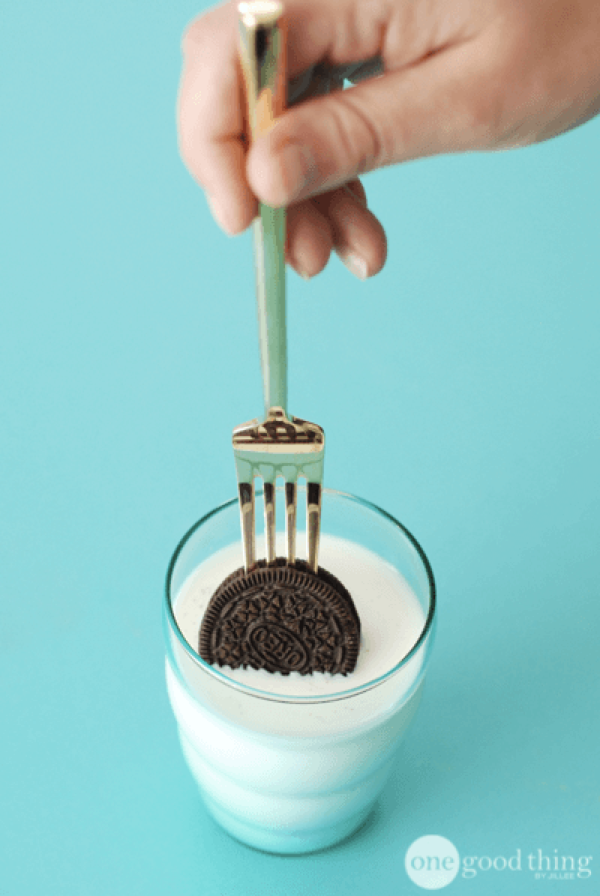 And what about eating tacos? Boy, can that make a mess. So Jillee solved the problem by wrapping her taco in a large lettuce leaf. This keeps the taco innards where they belong and adds a boost of nutrition as well. Good solution!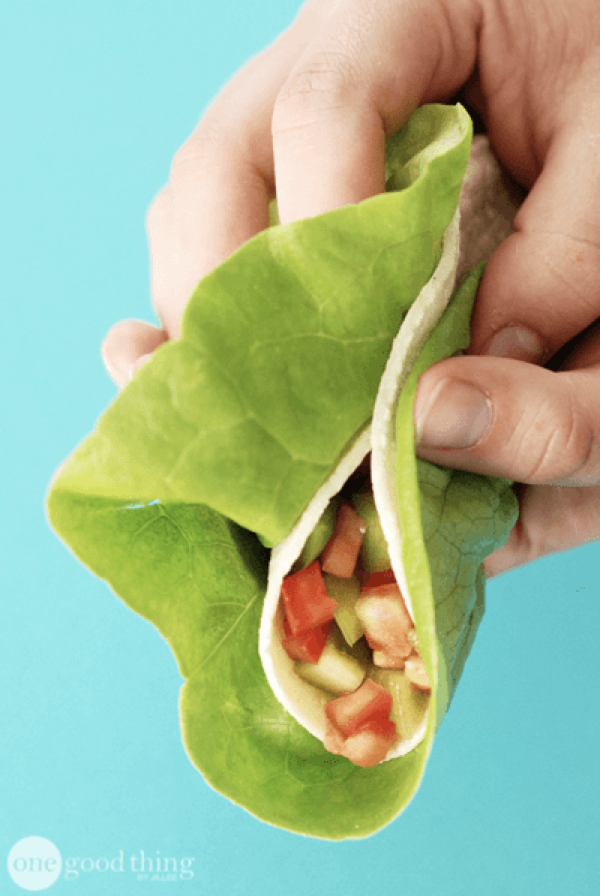 I'll close with an idea that should come in very handy this summer. We love our popsicles, creamsicles, and ice cream bars. We don't love the drippy mess they make, though. So do what Jillee does and insert the sicle or bar stick through a paper cupcake liner. No mess with this no fuss approach.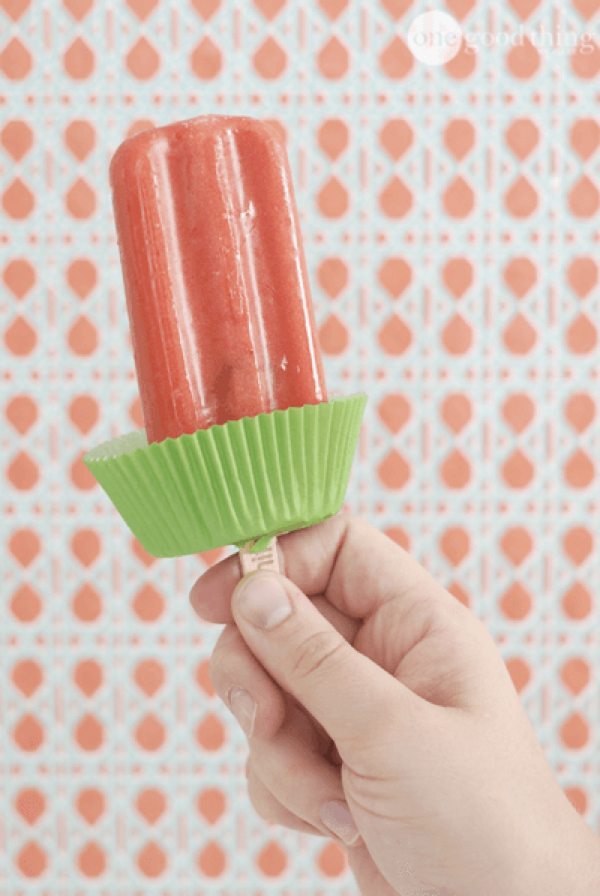 Here's a BIG thank you to Jillee for sharing these ideas with us. I love how clever she is and appreciate her "out of the box" thinking. Now how about you…what are some ways you minimize the mess with those messy foods we enjoy so much? How do YOU think "outside the box?"
Sources:
www.onegoodthingbyjillee.com
www.recipetineats.com

Alice Osborne
Weekly Newsletter Contributor since 2006
Email the author! alice@dvo.com