A HOT Tip to Get You Ready for the Coming HOT Weather
This is actually a tip within a tip. First of all, the main tip I'm referring to is
Bisquick's Impossible Pies
: Impossible Cheeseburger Pie, Impossible Chicken and Broccoli Pie, Impossible Quesadilla Pie, Impossible Triple Cheese Pie, Impossible Crab Cake Pie, Impossible Buffalo Chicken Pie, Impossible Easy Chili Pie, and the list goes on.
There are even dessert impossible pies: Impossible Banana Custard Pie, Impossible Pumpkin Pie, Impossible Coconut Pie, and Impossible French Apple Pie, for starters. (Click here for
impossible pie desserts and main dish recipes
.)
I'm confident you already know about them, but what with the demands on time that warmer weather will be bringing (yard and garden work, etc.) and just the typical hustle and bustle of life, and in the off-chance any of you have forgotten about this super time-saving resource, I thought it would be good to go over the idea again.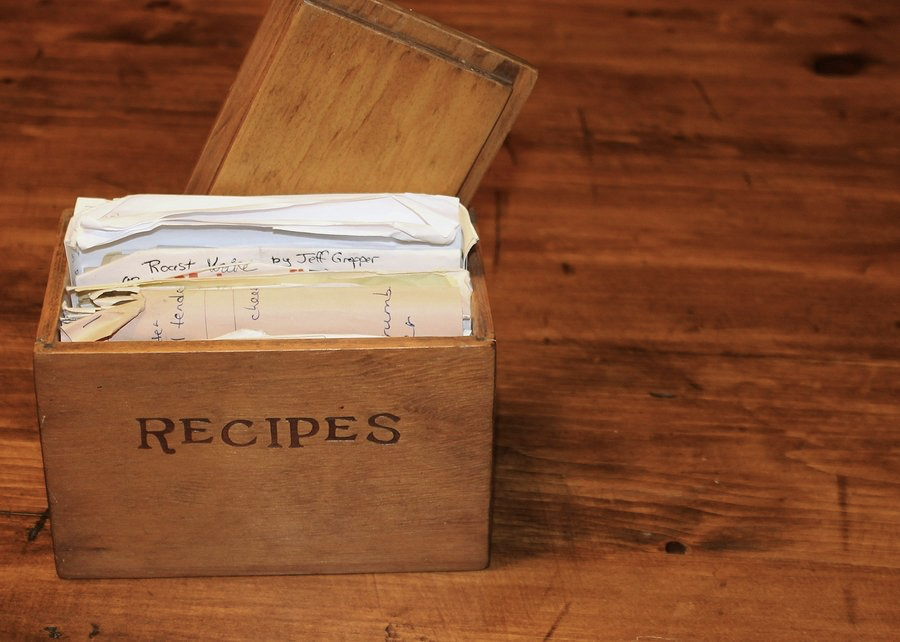 I found a treasure trove of these recipes in one of Aunt Annie's recipe boxes and have tried every one of them. (By the way, if I may digress—it has been so satisfying copying her recipes into my
Cook'n Recipe Software
.) I created a chapter, "Aunt Annie's Favorites," and even have some of them in her own handwriting. This is such a great way to preserve family heritage!
OK, back on track: Now comes the tip within the main tip: The speed and ease at which you can put your impossible pies together is predicated on having "gravels" on hand—they will save you about a month's worth of time over an entire year—so don't cook without them anymore.
So what's a "gravel?" Gravels are freezer-prepped foods—basic ingredients many casseroles and other one-dish recipes traditionally call for. They are spread in thin layers on cookie sheets for quick freezing, then crumbled and placed in freezer containers. Here's a short list of items that work well as gravels:
Cooked ground beef and sausage (with the fat drained off)
Cooked and shredded chicken
Cooked and shredded roast beef
Chopped onions, celery, bell peppers
Shredded cheeses
Grated citrus rinds (otherwise known as "zests")
Grated or shredded carrots, tossed in lemon juice so they don't turn quite so brown
Bread and cracker crumbs
Etc. The choices are limited only to your imagination.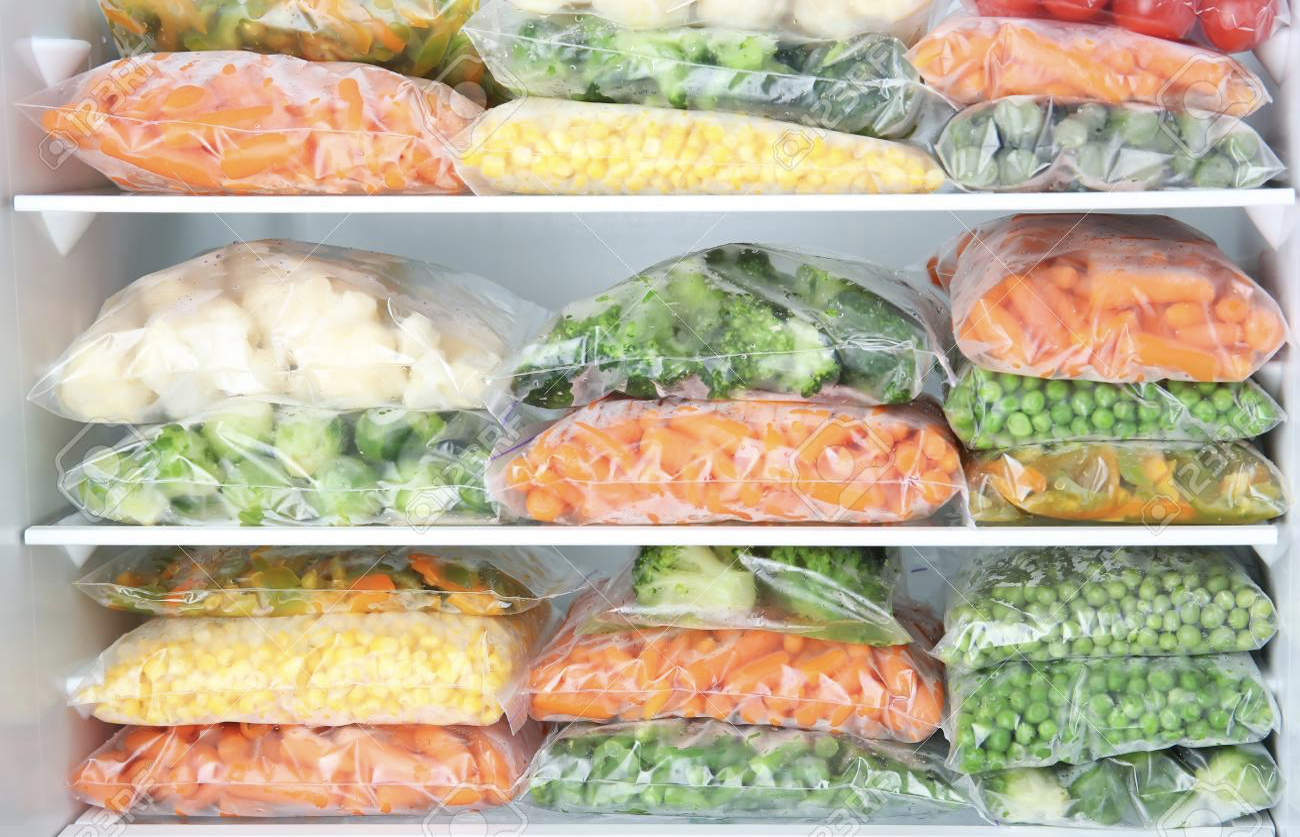 I take one day a month and prep large quantities of these, in amounts my recipes tend to call for, and store them in quality freezer containers. Each container is labeled according to its contents, date it was prepared, and what its intended use is. You get the idea—fill the freezer with as much pre-prepped ingredients as you can NOW so you don't have to do it later.
Now back to
Impossible Pies:
Several of them (
Impossible Taco Pie
and
Impossible Lasagne Pie
, for instance) convert well to vegetarian dishes. Just substitute black beans for the ground beef in the Taco Pie and substitute finely diced tomatoes, zucchini, cauliflower, etc. for the ground beef in the Lasagne Pie.
Speaking of Lasagne Pie, it's one of our favorites. So I'll close with this easy, delicious dish and my encouragement to start now to get ready for the weather that's coming by getting stocked up with your gravels.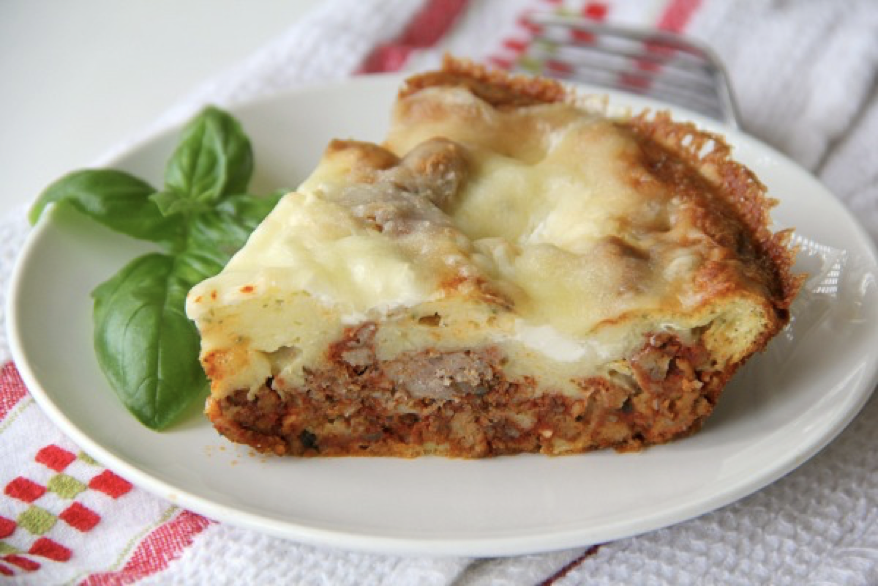 Impossible Lasagne Pie
Ingredients:
1
pound
ground beef
(you're using "gravel", right?)
1
teaspoon
dried
oregano
1/2
teaspoon
dried
basil
1
(6-ounce) can
tomato paste
1
cup
shredded
mozzarella cheese
(it's less expensive to buy the ball, shred your own, and freeze--"gravel", remember?)
1/2
cup
small curd creamed
cottage cheese
1/4
cup
grated
Parmesan cheese
1
cup
milk
2/3
cup
biscuit mix
2
eggs
1
teaspoon
salt
1/4 to 1/2
teaspoons
pepper
Directions:
1. Preheat oven to 400 degrees.
2. Grease a 10 x 1½ inch pie plate. If you're not using "gravel" (seriously?), then cook and stir beef over medium heat until brown; drain.
3. Stir in oregano, basil, tomato paste and 1/2 cup of the mozzarella cheese.
4. Layer cottage cheese and Parmesan cheese in plate.
5. Spoon beef mixture over top.
6. Beat milk, biscuit mix, eggs, salt and pepper until smooth, 15 seconds in blender on high or 1 minute with hand beater.
7. Pour evenly over ingredients in plate.
8. Bake 30-35 minutes or until knife inserted into center comes out clean.
9. Sprinkle with remaining mozzarella cheese.
10. Cool 5 minutes before serving.

Recipe formatted with the Cook'n Recipe Software from DVO Enterprises.
Add Recipe to Cook'n
Sources:
www.bettycrocker.com
www.vintagerecipeproject.com
www.foodbanjo.com
www.123rf.com
www.shockinglydelicious.com

Alice Osborne
Weekly Newsletter Contributor since 2006
Email the author! alice@dvo.com
---
Subscribe to Cook'n Premium and get newsletter articles like this each week!