My 5 Freezer Staples to Get Me Through the Rest of 2020
Just when I thought things seemed somewhat normal again, I realized how not normal things are right now as school started this week. We had settled in our routine for 2020 this summer (spoiler alert—it involved a whole lot of nothing big, which meant lots of simple quality family time!) But then I realized the intensity of things again as we have started virtual school.
With this stress and as we are going through a heat wave right now with temperatures relentlessly over 100° day after day—admittedly I find myself peeking in the freezer to look for something yummy to get me through these times!
That first day of school, boy, was I ever thankful for one particular thing I had stashed in the freezer for a time such as this: my favorite chocolate chip cookie dough. The best thing about this cookie dough is that this was the recipe I shared a couple weeks ago where it has a special trick that is also great for letting out some extra pent-up energy right now. I'm talking about my new go-to, pan-banging chocolate chip cookies that are ginormous and perfectly delicious! 
You simply add a couple minutes to the baking time, but these work perfectly straight out of the freezer and you still get to do all your pan banging for that glorious ripple effect on the cookie.
Because of how perfect it was to pull these out of the freezer, it got me thinking—What other things would I just love in my freezer right now that I can take out at a moment's notice and be the perfect thing for any mood or occasion? Here is what  I came up with for my dream freezer scenario.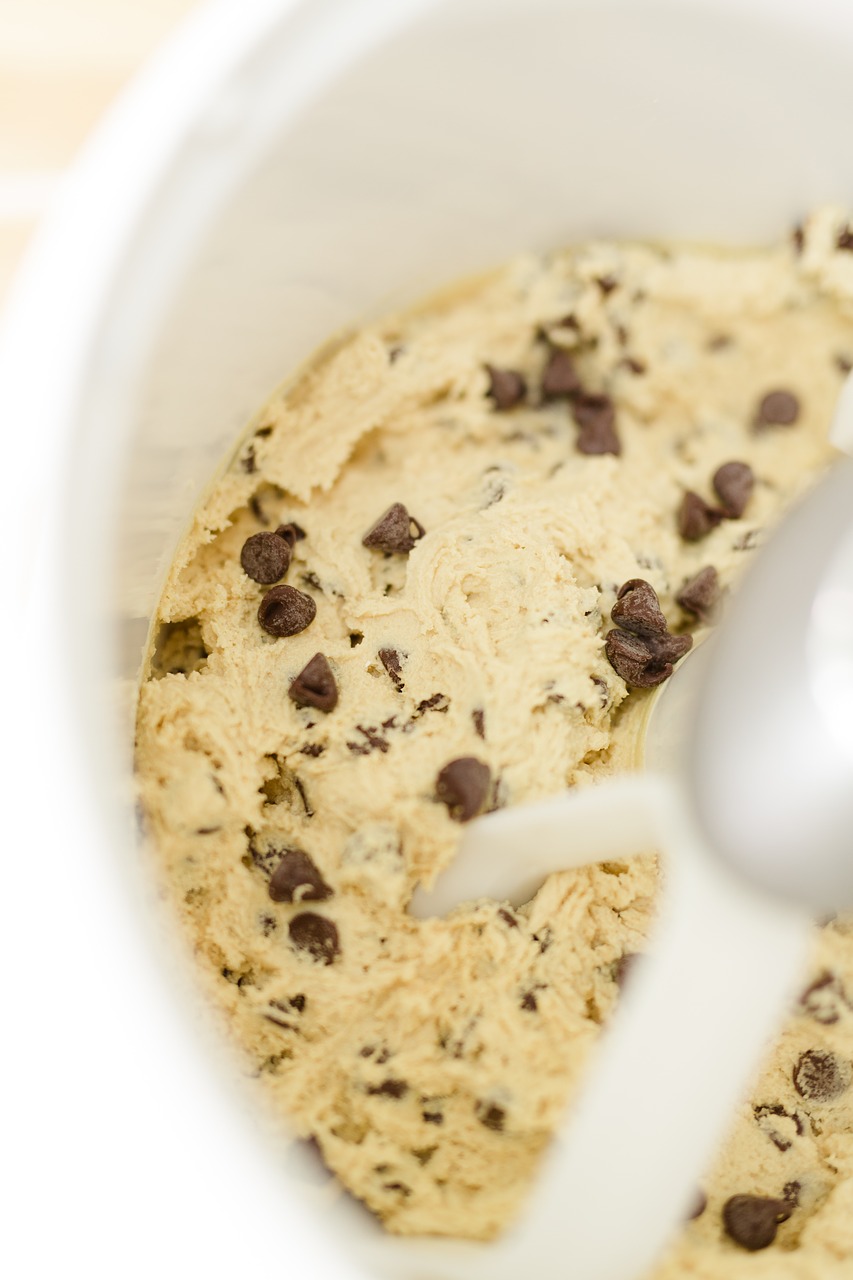 1. Chocolate chip cookie dough.
Your favorite dough, just ready and waiting for you! Even that tub of Nestle Toll House frozen cookie dough from Costco would be great. And heck, I have even been known to nibble on frozen cookie dough when that craving hits. Shouldn't recommend that, but, you know--just sayin….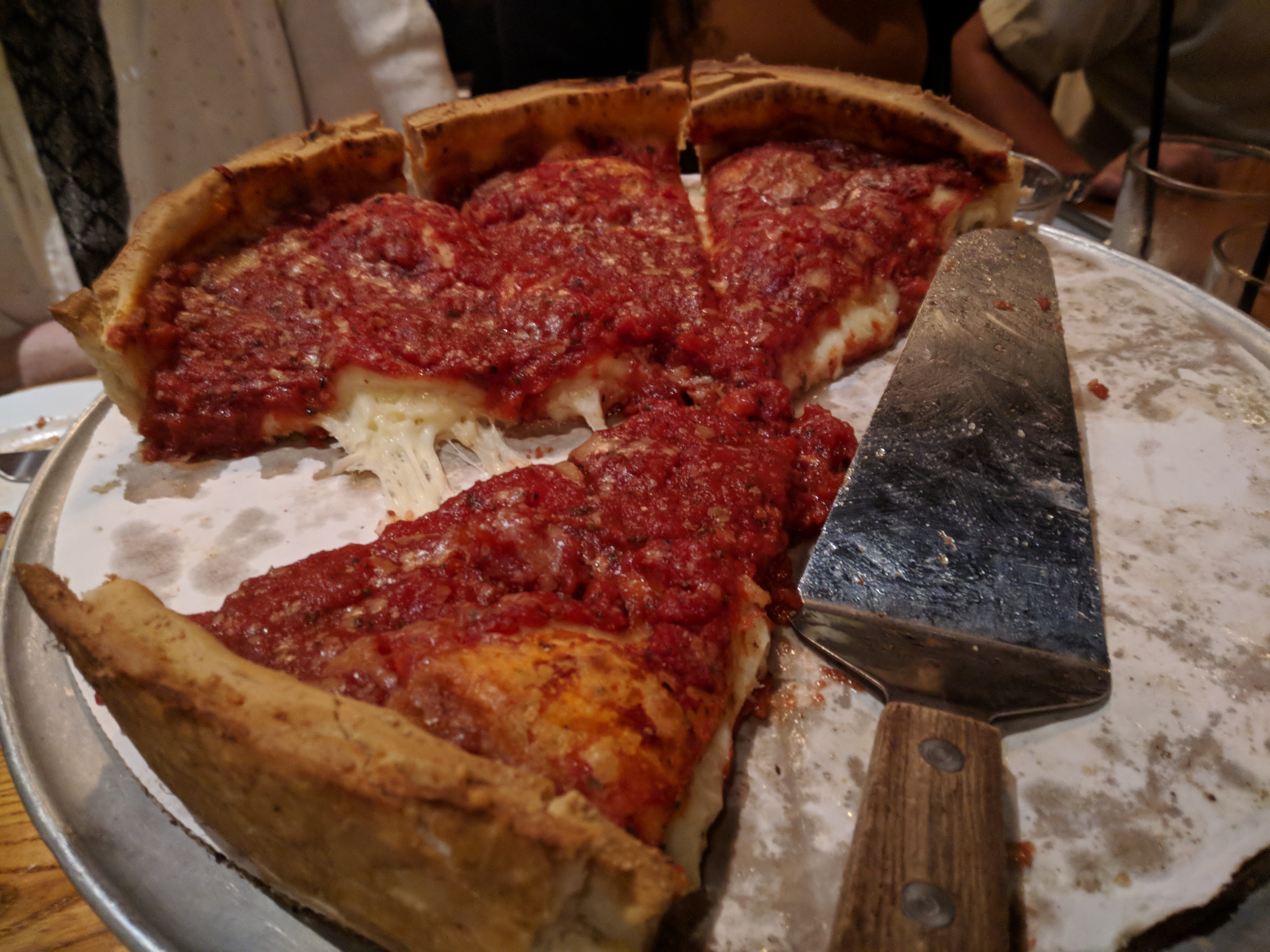 2. Lou Malnati's frozen deep dish pizza.
If you have ever been to Chicago, you're probably heard of Lou Malnati's and are probably a big fan. They are one of the two most popular deep dish restaurants in Chicago, and for good reason! I only ever had it once in Chicago and was completely hooked! Thankfully, a member of the Malnati family moved to Phoenix and opened up a restaurant there, so I can get my fix when I visit my sisters in Phoenix a couple times a year. However, I would love to have my favorite comforting deep dish Pizza at any moment, so you can actually buy frozen pizzas and they ship them right to your house. You can buy them from the website tastesofchicago.com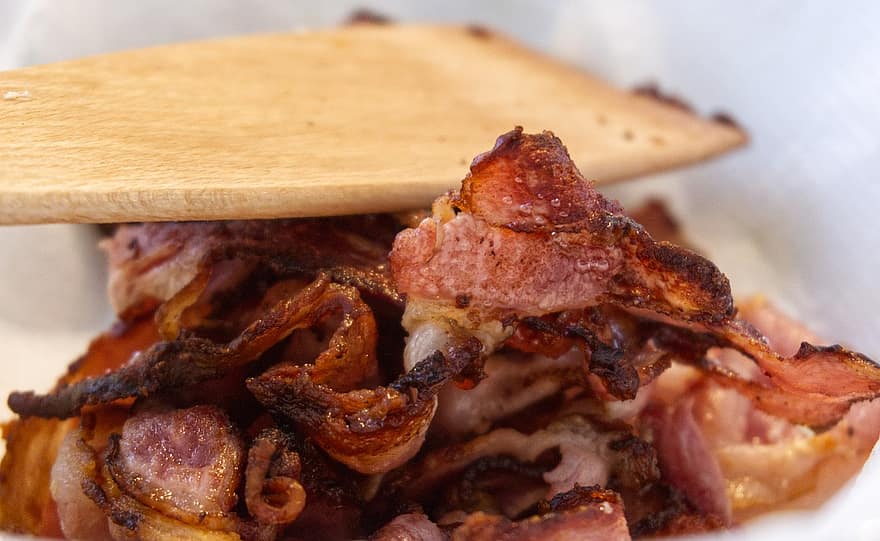 3. Bacon and Hashbrowns.
I like to be able to have the means to make a big breakfast at any given time. I love having bacon and those little rectangular hash brown patties in the freezer so I've got a base to make this happen. I love cooking up those hashbrowns in my air fryer and they come out crispy to perfection.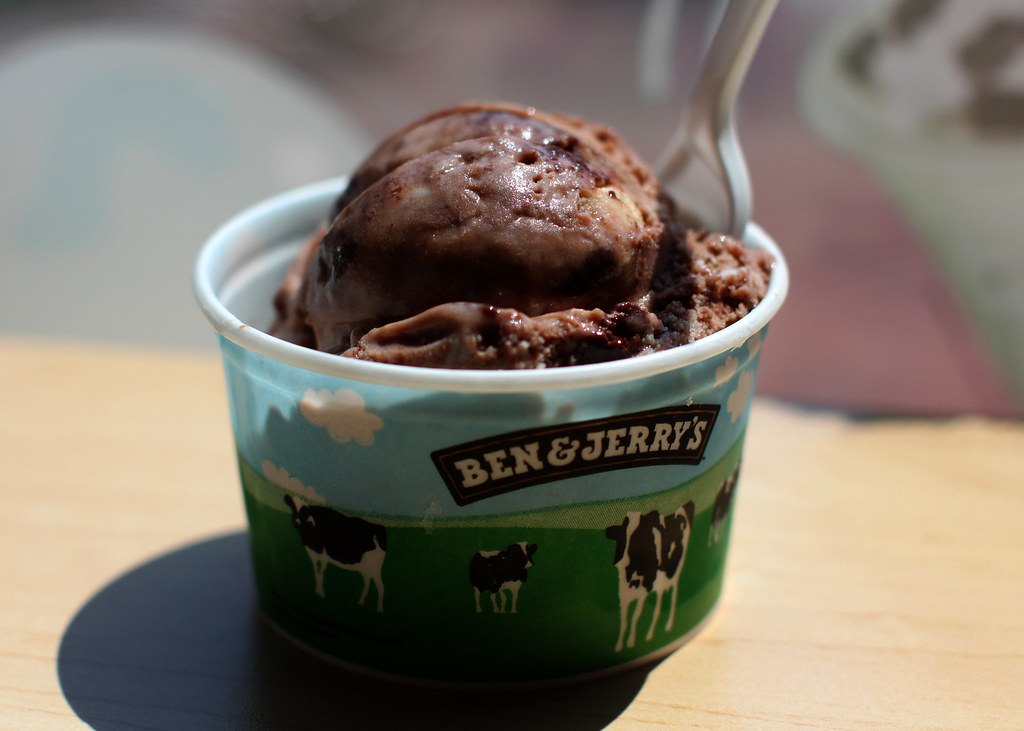 4. Ben and Jerry's.
You've got to have a quality ice cream in your freezer. Pretty much any flavor Ben & Jerry's will do, but lately I've been quite partial to "half baked", which is half really dark chocolate ice cream with brownie chunks and the other half has vanilla ice cream and chocolate chip cookie dough. Talk about a perfect combination!
5. Trader Joe's Mandarin Chicken.
(And fried rice… and spring rolls)   Probably the best freezer meal you can buy is Trader Joe's frozen Mandarin chicken, their fried rice and why not throw in some spring rolls while you're at it?  It tastes like you just ordered takeout but you can get it faster to your tummy than hopping in the car and grabbing takeout and it is cheaper. I cannot recommend this meal enough!
There you have it--not too shabby, I say! None of these items are particularly healthy in any way, shape or form, but that's not really what this was about today :) We're pretty much just talking about our naughty favorites that you are so excited when you realize you have it tucked in the corner of the freezer. 
What would be on your list for freezer faves to get you through 2020? Please share your list in the comments below! I can't wait to get some recommendations to add to my list :)
Sources:
www.flickr.com
www.pikist.com
www.tastesofchicago.com
www.needpix.com
www.commons.wikimedia.org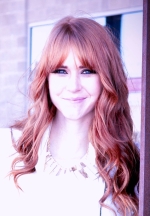 Mary Richardson
Weekly Newsletter Contributor since 2014
Email the author! mary@dvo.com