Let's Monkey Around...the Possibilities Seem Endless!
With bread, that is. Monkey bread, also known as bubble bread, or pull-apart bread is fun and easy to make, and incredibly delicious.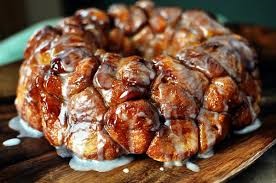 Monkey breads are so good served warm, with the idea of everyone picking their own irregularly shaped piece. Or if this approach doesn't work for your meal or event, then they can be sliced as you would a regular loaf of bread.
Whether you make it from a can of Pillsbury Grands, an unbaked loaf of Rhodes Bake 'n Serve Bread Dough, or from scratch, it's always a lovely way to serve up bread.
This handsome and spectacular bread is made with yeast dough from which small pieces are pinched or cut, then dipped into melted butter and poppy seeds or currants or orange juice and coconut or... Only your imagination limits you. These pieces are then placed to rise in a tube pan to triple their original height. When baked they resemble a tall, studded crown.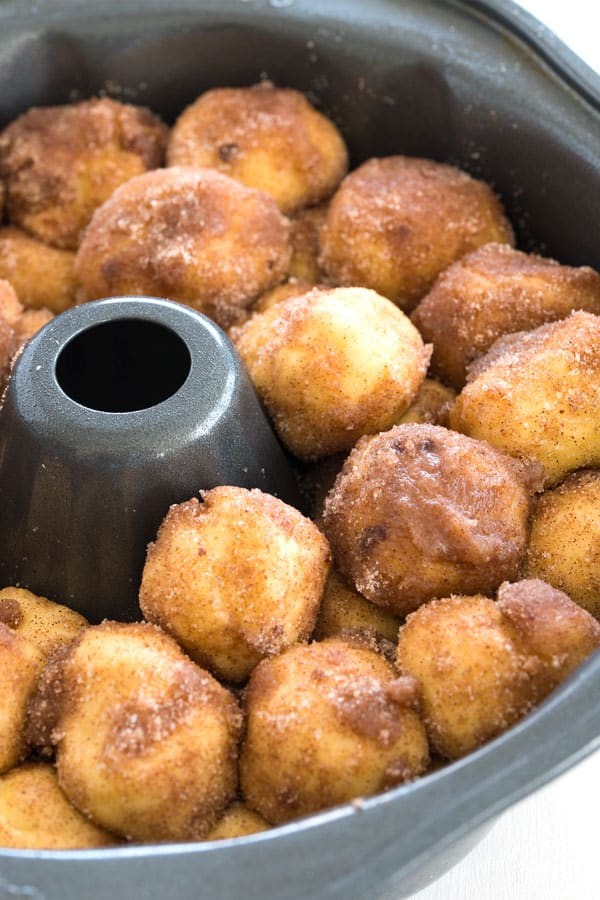 They make perfect gifts and contributions to any buffet table. Our neighbor, Diana, had a Monkey Bread Contest as part of her family reunion this past summer. Folks were challenged to see how creative they could get. She said this was a very successful activity and she was stunned at all the clever versions that showed up.
For instance, while we usually think of a sweet bread when we hear "monkey bread," Diana said one of her favorite entries was a savory herbed bread. The family member who submitted this take on a monkey bread did nothing more than dip dough balls (pinched off from an unbaked Rhodes Bake 'n Serve loaf) in melted butter and then roll them in an herb combination made of
fresh stemmed thyme, chopped fresh parsley, dried oregano, and a minced clove of garlic.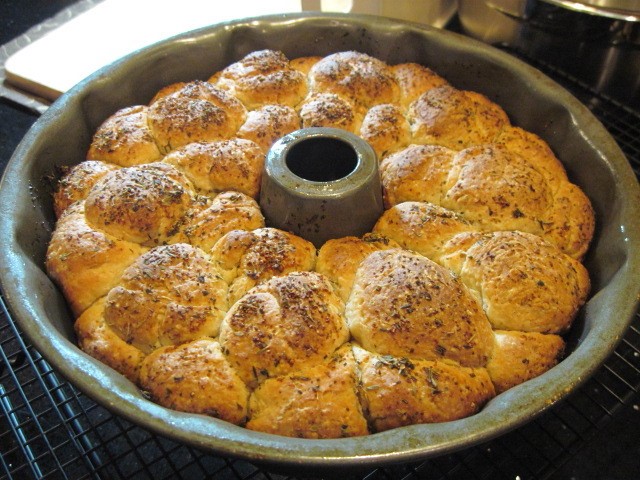 Back to the sweet style of monkey bread was one made with chopped maraschino cherries. The family baker (a creative teenager, no less), thickened the maraschino juice with some corn starch, sweetened it a little more with sugar, and intensified its flavor with a smidge of almond extract. She added the finely chopped cherries to this syrup and poured it all over the dough balls. Diana said it was not just really good, but really pretty as well.
I'm going to remember Diana's family reunion idea for the next one I host. Meanwhile, I'll be refining a monkey bread idea I've had that's a take on the favorite orange roll.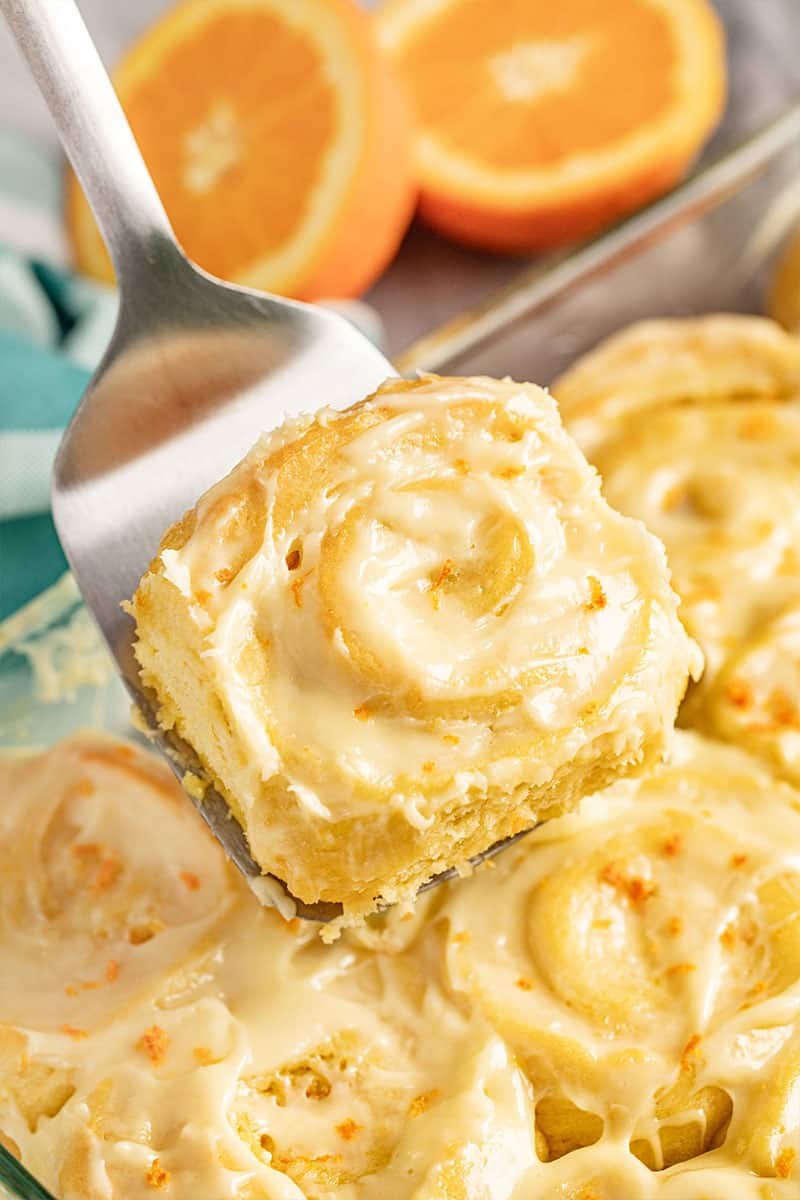 Here's what I've fiddled with so far:
I've added 3 tablespoons of orange zest, 1/2 teaspoon vanilla extract, and 1/4 cup melted butter to one 12-ounce can of orange juice concentrate.
I've toasted 3 cups of chopped walnuts in butter.
I've dipped all my dough balls (made from my favorite sweet roll recipe) in the orange juice concentrate mixture and then rolled the dough balls in the walnuts.
After placing all the dough balls in my buttered ring pan, I've poured the remaining juice mixture over all the balls.
I've baked this at 350 degrees for about 45 to 50 minutes. (I'm still trying to figure out the best bake time.)
I've poured an orange glaze over the baked bread.
So far I've gotten good reviews, but I want to continue tweaking this until folks are begging for more. (Maybe adding cream cheese pieces, or adjusting the vanilla, adding unsweetened shredded coconut or garnishing the glazed bread with the remaining toasted walnuts...I dunno. Do you have any suggestions?)
I've tried this same approach with Pillsbury Grands biscuits, and the result was OK. But the version made with my homemade dough was way better (no surprises there, right?).
With fall and winter coming on, it'll be a good time to monkey around in the kitchen. My suggestion: let's start with monkey bread. The possibilities seem endless!
Sources:
www.princesspinkygirl.com
www.thestayathomechef.com
www.kudoskitchenbyrenee.com
www.kitchengidget.com
www.melskitchencafe.com

Alice Osborne
Weekly Newsletter Contributor since 2006
Email the author! alice@dvo.com