Homemade Fudge Sauce: Satisfying and Gratifying!
Now that summer's truly on the way out and cooler weather approaches, it's time to think about warmer food choices. Hot chocolate comes to mind. But not hot chocolate from a mix, rather, hot chocolate from homemade hot fudge sauce. If you haven't had this, you haven't had hot chocolate.
So let's talk about homemade hot fudge sauce. After making your own, a brown squirt bottle of store-bought chocolate syrup will never do. Even some of the gourmet varieties of store-bought hot fudge sauce pale in comparison. They're either too sweet, too lackluster, or don't have enough chocolate intensity. And taste notwithstanding, it's more economical to make your own. And more satisfying and gratifying!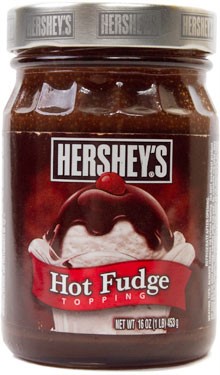 My Aunt Annie got a big kick out of surprising us with yummy things to eat when we'd visit. No effort was too much for her favorite nieces and nephews. And she was the "scratch cook par excellence," which made what she had to share all the more awesome, because we knew whatever it was didn't come from a jar or box.
One favorite treat we still talk about to this day is her homemade fudge sauce. We poured this sweetness over everything--pie, cake, puddings, cream puffs, donuts, pancakes and crepes, and of course, ice cream. We also discovered that hot fudge sauce can really gussy up strawberry shortcake! For a yummy chocolate, salty, crunchie taste, we even spread some on saltine crackers. And of course, that experiment led to dipping spoonfuls of old fashioned peanut butter into this amazing sauce--Reese's Peanut Butter Cups had nothin' on us!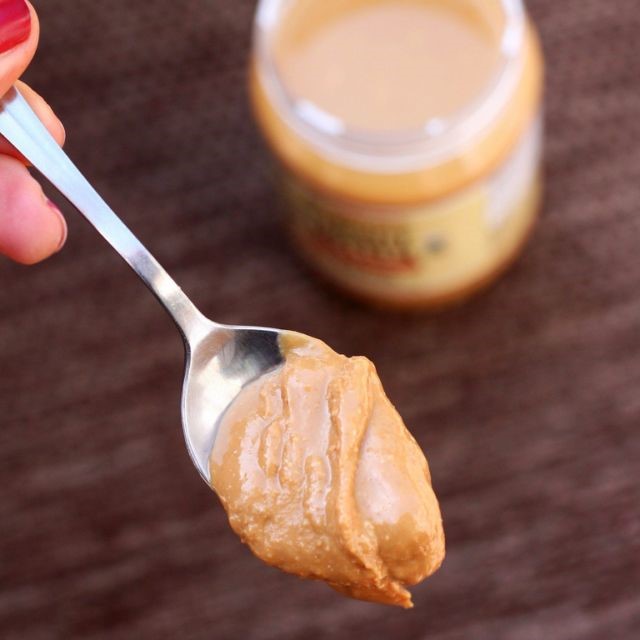 All this brings me back to what I mentioned above--hot chocolate made from hot fudge sauce. That was our last and most triumphant discovery. It was a chilly September afternoon and somebody asked Aunt Annie if we could make hot chocolate. She said she'd just used up all her cocoa for the hot fudge sauce we were eying. But then she asked us if we'd like to try mixing some of that into piping hot milk. And what a terrific idea that was. To this day, none of us kids make our hot cocoa any other way.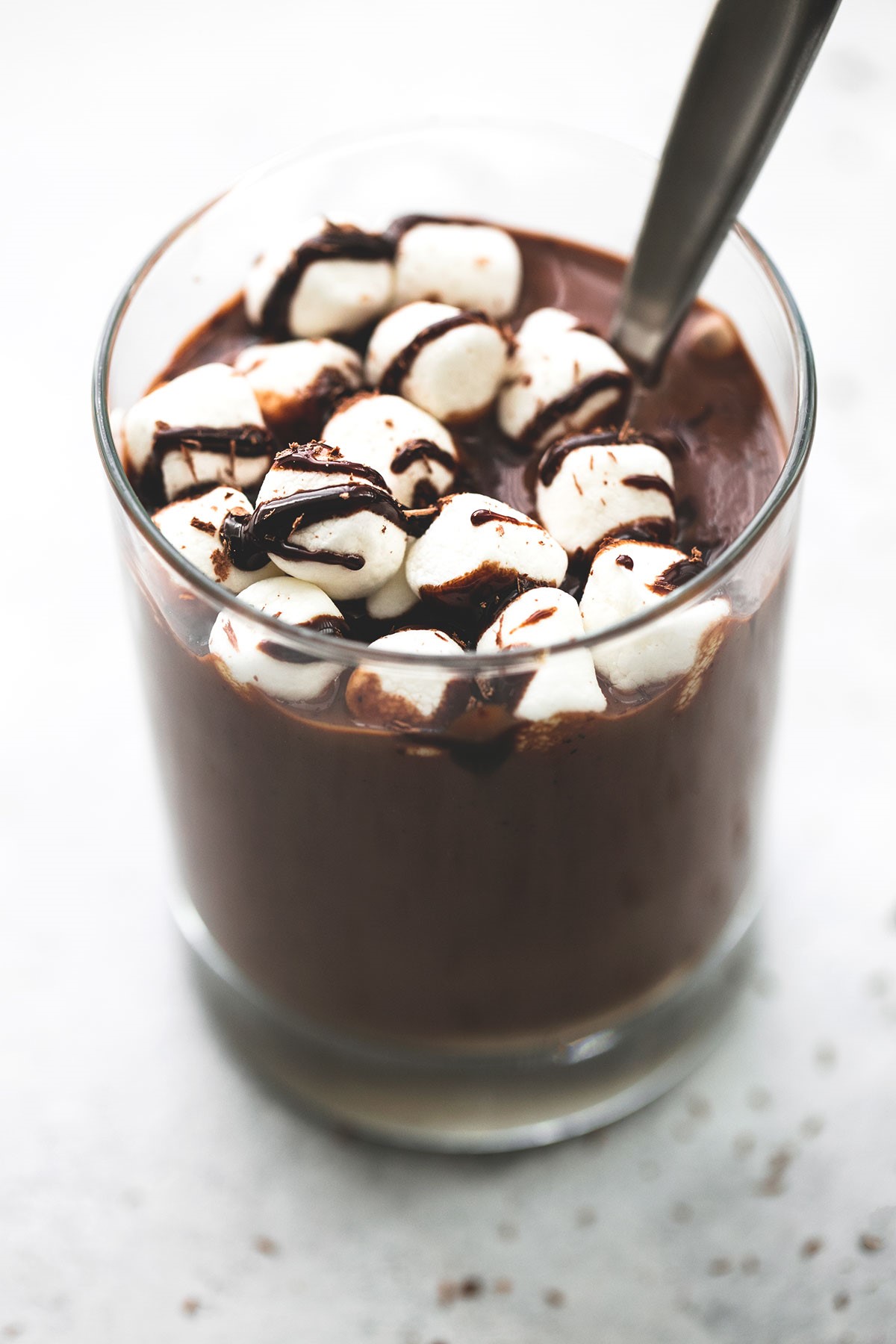 Her sauce is really satisfying. It's robust, with a deep chocolate intensity without being overly sweet. And the mouth-feel is wonderful, too--silky smooth. If you like chocolate, you'll love how this is full-tilt on the chocolate oomph meter.
Be aware, though, that it's thick and dense. So if it becomes too thick for your liking after it's cooled, simply stir in a drizzle of corn syrup and stir. This will thin it without detracting from the taste or texture. By the way, an informal survey of friends and family says thick hot fudge sauce is preferable to the thin stuff (where it hangs on to a spoon turned upside down). How about you--what's your preference? (Remember, however, that when you reheat it for future uses, it will naturally thin out a little.)
Finally, recipe time. Here's Aunt Annie's recipe for what we considered absolutely decadent fudge sauce. I'd be truly surprised if you ever go back to store-bought after trying this.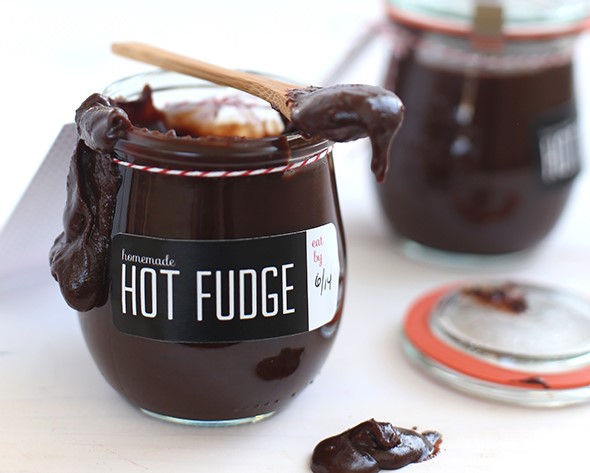 Aunt Annie's Amazing Fudge Sauce
Ingredients:
2/3
cup
heavy cream
1/2
cup
light corn syrup
agave, or pure maple syrup
1/3
cup
dark brown sugar
packed
1/4
cup
(heaping)
unsweetened cocoa
(sifted if lumpy)
1/2
teaspoon
salt
to taste (optional)
6
ounces
dark or
bittersweet chocolate
finely chopped (3 ounces 54% + 3 ounces 72% is very good)
2
tablespoons
unsalted butter
2 1/2
teaspoons
vanilla extract
Directions:
1. Bring cream, corn syrup, brown sugar, cocoa powder, optional salt, and half the chopped chocolate to a boil in a 1 to 1 1/2-quart heavy saucepan over moderate heat, stirring, until chocolate is melted.
2. Reduce heat and cook at a low boil for 5 minutes, stirring frequently.
3. Turn off the heat and add butter, vanilla, remaining chocolate, and stir until smooth.
4. Cool slightly before serving.
NOTES:
Cooled sauce can be refrigerated in a jar with a lid in an airtight container for 2 to 3 weeks. It will even store at room temperature for up to 1 week. Reheat sauce either on the stovetop or by placing the desired portion in a microwave-safe bowl and heating for about 10 to 15 seconds.
When I was out of cream, I experimented with substituting a can of condensed milk for it. I cut the recommended brown sugar in half. The result was very very good.

Recipe formatted with the Cook'n Recipe Software from DVO Enterprises.
Add Recipe to Cook'n
Sources:
www.hersheys.com
www.yahoo.com
www.lecremedelacrumb.com
www.sayyes.com

Alice Osborne
Weekly Newsletter Contributor since 2006
Email the author! alice@dvo.com