AVOID Store-Bought Air Fresheners (Make Your Own)!
You've probably noticed how scents inspire memories, trigger moods, and speak in ways words often can't. But in the quest to invite attractive (think: fresh, comforting, calming, clean) aromas into daily life, we've twisted scents into artificial, abrasive, dangerous chemicals that linger too long.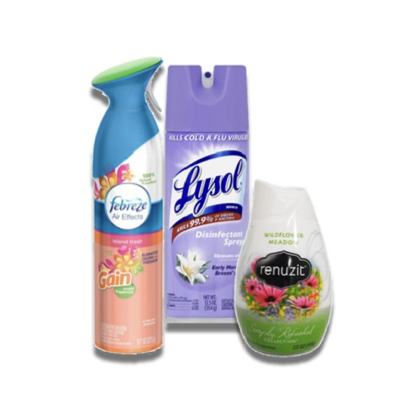 So the advice from scientific research is to avoid the toxins. Since the '40s, air freshener manufacturers have been blending chemical agents and experimenting with dispersal techniques to sell products not needing burning (like candles and incense). Conventional air fresheners are full of chemical colorants, detergents, and perfumes including:
PHTHALATES: Found in household cleaners, food packaging, fragrance, cosmetics, personal-care products. Linked to asthma, ADHD, breast cancer, obesity, type II diabetes, low IQ, neuro-developmental issues, behavioral issues, autism spectrum disorders, altered reproductive development, and male fertility issues. 2007 research found 12 out of 14 widely available air fresheners contained phthalates.
PEG-40: An emulsifier, it's linked to asthma/respiratory problems, skin allergies/irritation, development and reproductive toxicity, DNA damage, and cancer.
1,4-DICHLOROBENZENE (1,4-DCB): Animal studies show that breathing 1,4-DCB harms the liver, kidney, and blood. The Dept. of Health and Human Services and the EPA has determined 1,4-DCB is a carcinogen. Research also detected 350+ chemicals and allergens (benzene, formaldehyde, styrene, etc.)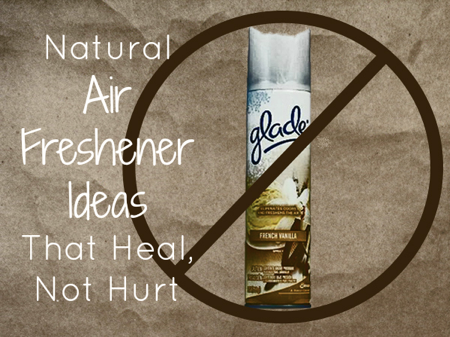 Avoiding the nasty stuff, however, doesn't mean we can't have lovely aromas wafting through our homes. Besides baking breads, cakes, cookies, etc. to add yummy fragrance to our home's air, we can also make homemade air fresheners that are safe and work well.
For instance, add Essential Oils.
Instead, use air fresheners made with essential oils; they'll do more than just make your home smell nice; many offer antiviral, antifungal and even antibiotic properties. Here's a handy list of essential oils by property type: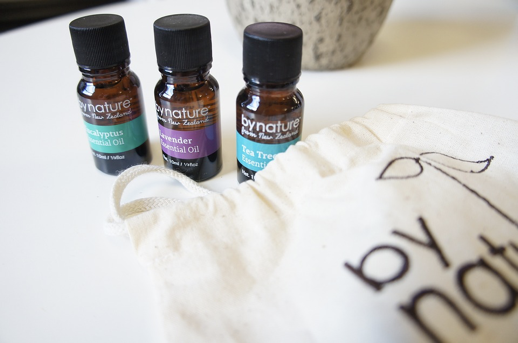 Antibacterial
(bergamot, clove, cypress, eucalyptus, lavender, lemon, lime, marjoram, melaleuca, oregano, patchouli, peppermint, roman chamomile, rosemary, sage, sandalwood, wild orange, wintergreen)
Antiviral
(cinnamon, clove, eucalyptus, lavender, lemon, melaleuca, oregano, sandalwood, thyme)
Antifungal
(eucalyptus, lavender, lemon, melaleuca, patchouli, sage, sandalwood, thyme)
Then, disperse them effectively. Air Freshener Dispersal ideas:
1. Room spray.
Fill spray bottle with ½ to 1 cup water and 8 drops each of 3 different essential oils. (Recommended: wild orange, sandalwood, and clove essential oils or tea tree, eucalyptus, and lemon.)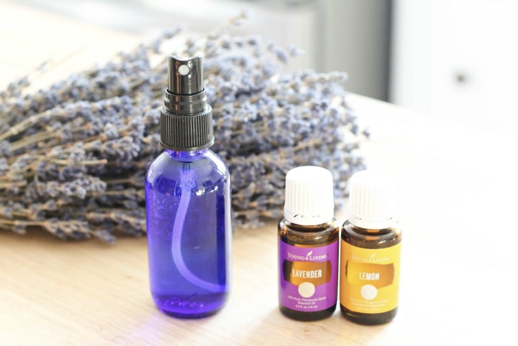 Here's how to make your own healthy room spray. You'll appreciate how inexpensive and effective this formula is! In a small bowl, stir together 1 tablespoon baking soda and 6 to 7 drops of your favorite essential oil (lavender for calming, lemon/orange for energy boost, mint or eucalyptus for clean, fresh scent). Transfer the baking soda-oil mixture to a large spray bottle (12- to 16-ounce bottle); fill the remainder of the spray bottle with distilled water. Shake well until the baking soda has dissolved.
2. Disinfectant cleaner.
Disinfect surfaces. Combine four tablespoons white vinegar, three cups water, and 10 drops of your favorite essential oil in a spray bottle. Use it to sanitize counters, toilets, door knobs.
3. Vacuum refresher.
Add a few drops of antimicrobial oil to 2 cotton balls; place in vacuum canister. As you vacuum, the oil diffuses, cleansing the air and making everything smell fresh. Also douse cotton balls in essential oil (lemon) and place in closets and drawers to keep closed off areas smelling fresh.
4. Diffusion.
Spread fragrant/purifying oil combination throughout your home with a diffuser or oil burner OR use boiling water. Simmer water; add a few drops of oil. Remember: keep adding water/essential oil as water continues to evaporate.
I'll close with a recipe for making your own stove top diffusion recipe. This is so perfect for the holidays, and makes a healthy, yummy-smelling gift!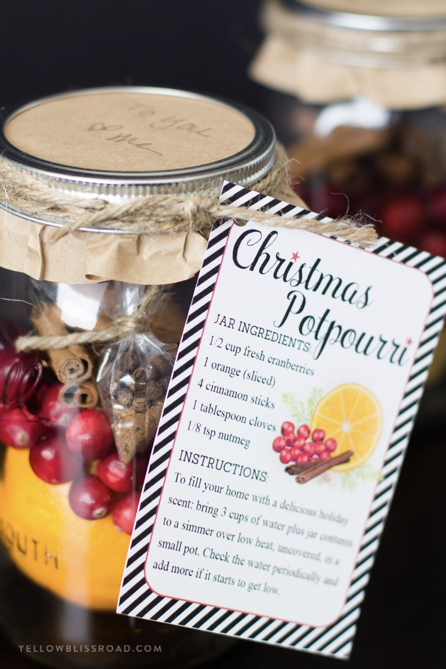 Homemade Holiday Potpourri
Ingredients:
1/2
cup
fresh
cranberries
1
orange
thinly sliced
4 to 5
long
cinnamon sticks
1
tablespoon
whole
cloves
1/8
teaspoon
ground
nutmeg
Directions:
Blend 3 cups water and contents of jar in large saucepan. Simmer, uncovered, over low heat. Periodically check water and add more as it starts to evaporate.
NOTES: When packaging this recipe, place cloves and nutmeg in a small plastic bag; tie it securely and then add it to the rest of the jar contents. If giving this as a gift, you might want to print the recipe and instructions and attach it to the jar (as the photo shows). And if you prefer an easier way to use this, consider steeping it, uncovered, in a small slow cooker (there's less need to watch it so closely).

Recipe formatted with the Cook'n Recipe Software from DVO Enterprises.
Add Recipe to Cook'n
Sources:
www.dollargeneral.com
www.coolhumidifier.com
www.offthegridnews.com
www.allthingsmama.com
www.yellowblissroad.com

Alice Osborne
Weekly Newsletter Contributor since 2006
Email the author! alice@dvo.com