6 Different Ways to Preserve Apples
The weather is cooling down finally and that means apple season! A lot of my family members in Idaho have apple trees and are rushing to pick their apples off before the first frost. Bushels and bushels of apples. They've been sharing a lot of photos of produce they've been canning lately and it is so fresh I swear I can smell the sweet aroma of cinnamon spiced applesauce two states over! I am not a canner on the level that most of them are, but they have been sharing so many cool things they are making and a few tips and tricks here and there and I thought I would share some ideas and tips for six different ways to preserve apples.
#1 APPLE BUTTER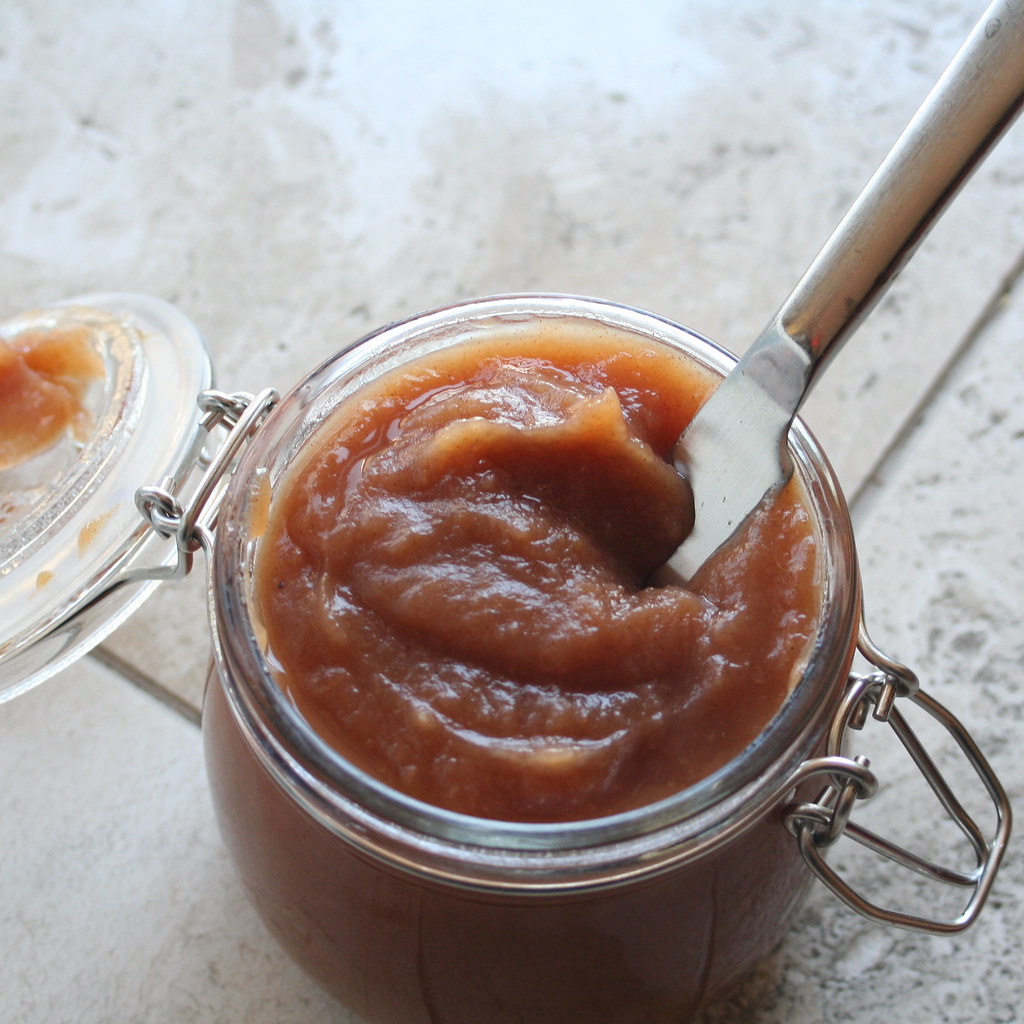 Apple butter is similar to pumpkin butter and is basically like a jam that can be used on things like toast, toppings for pancakes or even on top of a bowl of vanilla ice cream. It is really easy to make--the only ingredients are apples, apple cider, and whatever seasonings and flavorings you prefer. A small jar of apple butter would make a great gift for a teacher or friend.
#2 APPLE PIE FILLING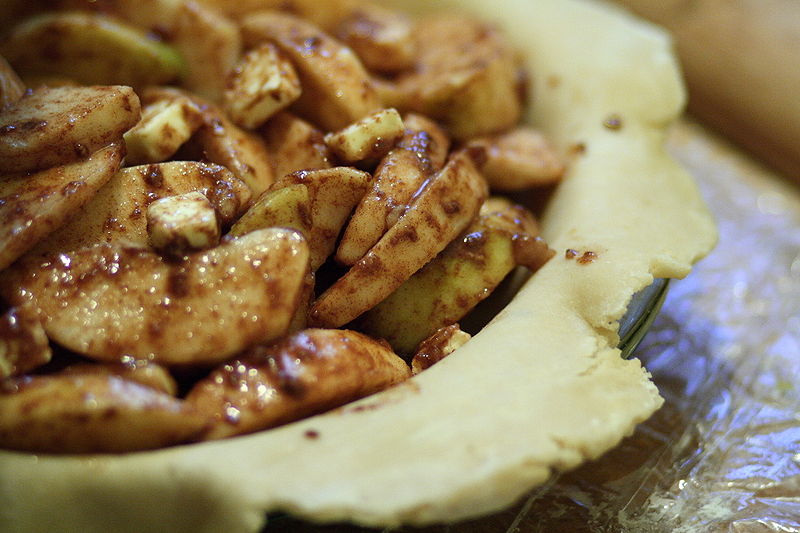 They say that apple pie actually tastes better from canned apples than apple pie made from fresh cut apples. I guess you have to make some to test that theory ;) Any excuse to make apple pie is a good excuse to me! Apple pie filling is also great for apple crumbles or cobblers and would also be a great topping for vanilla ice cream.
When baking with apples you want firm apples that will hold up well to baking and canning and it will give your baked goods more texture. You can really mix things up by canning and using a mixture of sweet and tart firm apples.
Firm and sweet apple varieties: Golden Delicious, Pink Lady, and Jonagold
Firm and tart apple varieties: Granny Smith and Northern Spy
#3 APPLESAUCE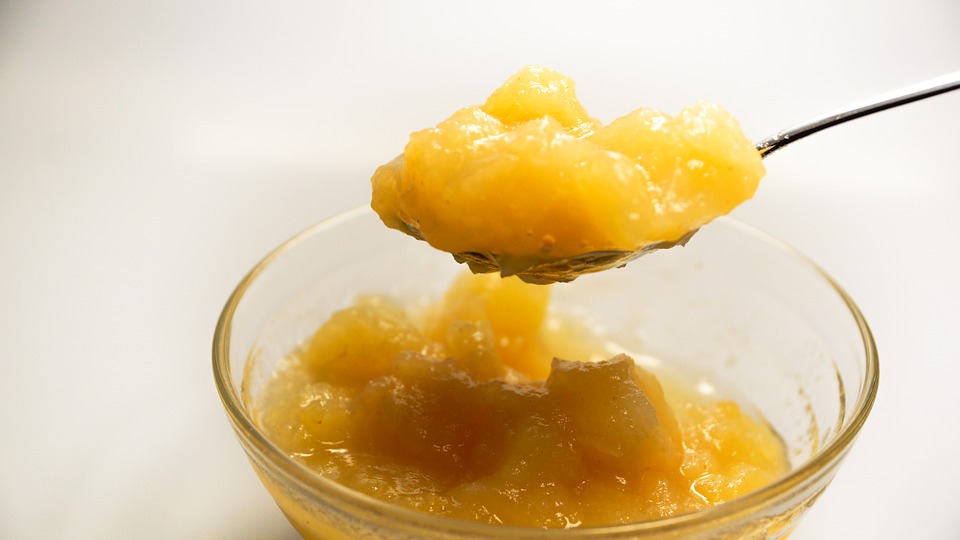 Of course you knew that applesauce would be on the list. It's probably my favorite canned apple product, and for good reason. One great thing about making it yourself is you can really control exactly how you want your applesauce to turn out--whether you want more or less sugar added--and you can control how smooth or chunky it turns out by leaving skins on, pureeing it more, etc. And of course you can add all the seasonings you like, or none at all.
The best kind of apples for applesauce are: Braeburn, Jonagold, Jonathon, Mcintosh, Winesap
#4 CANNED APPLE SLICES
This is one I hadn't heard of but my sister says she makes these every year since she already has plenty of applesauce and apple pie filling. This is similar to just canning fresh peaches or pears. These are great to use as a base for baked goods like cookies or apple pie.
It is possible to can apple slices with just water, but they do tend to get too watery and mushy if they're preserved without a sugar syrup. It is best to prepare a light or medium syrup to can your apple slices. Simply heat water and sugar in a saucepan or a tea kettle until the sugar dissolves. Then you simple pour the syrup over the apples in the jar.
Light--2 cups sugar to 1 quart water
Medium--3 cups sugar to 1 quart water
#5 DRIED APPLE SLICES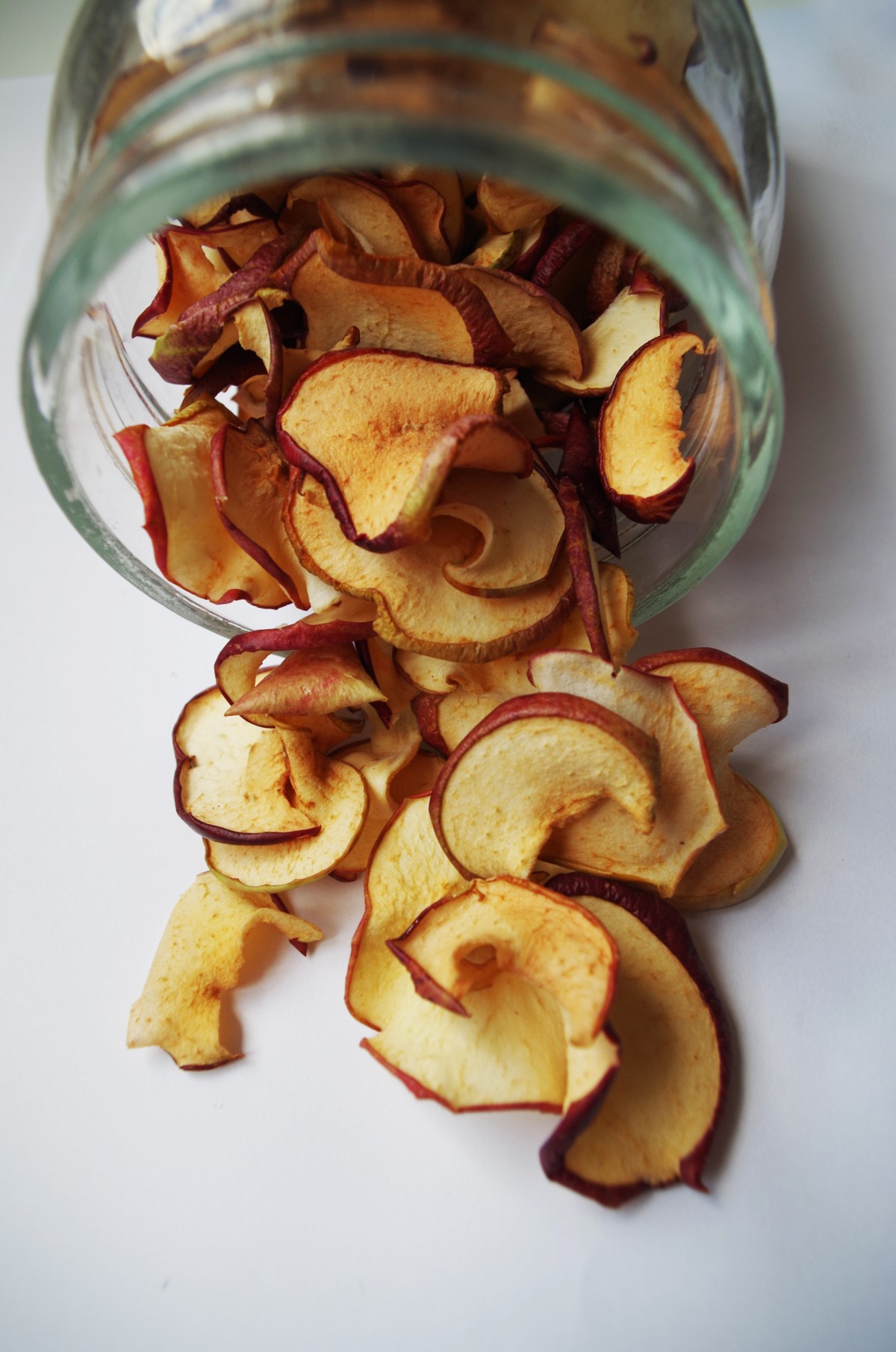 Drying apple slices make a great snack to enjoy for a good six months after you dry them. They are really easy to do by using either a dehydrator or even your oven. First you'll want to wash them really well then you can core and slice them. You can choose to leave the skins on or peel them off. Next, you can choose to dip them in juice like lemon juice or pineapple juice to keep them from browning.
Drying apples in a dehydrator: Place your apples in a single layer and dehydrate for 7-9 hours at 160 degrees F.
Drying apples in the oven: Place on a parchment lined baking sheet and bake at 145 degrees F (or your oven's lowest setting) for 3-5 hours. Remember to rotate your dehydrator racks or flip your slices in the oven every hour. 2 cups of dried apples for every 5 pounds of fresh.
#6 FROZEN APPLES
You can freeze whole apples or apple slices to use later for baking, smoothies, or snacking. Slice them, if you want, and layer on a parchment paper-lined baking sheet before transferring to a freezer bag.
Jayden from Backroad Bloom blog has a great idea for freezing apples as apple pie filling. "To freeze apples as apple pie filling, just follow your favorite apple pie filling recipe (peel, core, and slice the apples and add the necessary flavorings and seasonings: i.e. cinnamon, nutmeg, lemon juice, sugar), then place the mixture in a pie dish that's been lined with plastic wrap before freezing. Baking is as easy as dumping the apple mixture into a prepared crust, topping with more crust, and baking like you would a frozen pie (generally, 400 degrees for 30 minutes, then 350 degrees for an additional 35-45 minutes).
What are your favorite ways to preserve apples? Do you have any other tips you'd like to share with the rest of us? Please share in the comments below.
Sources:
www.pxhere.com
www.pixabay.com
www.commons.wikimedia.org
www.flikr.com
www.backroadbloomblog.com
www.jenniferskitchen.com
www.almanac.com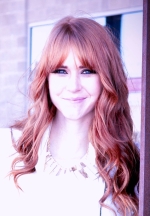 Mary Richardson
Weekly Newsletter Contributor since 2014
Email the author! mary@dvo.com
---