10 Tips for Taking Kids to Restaurants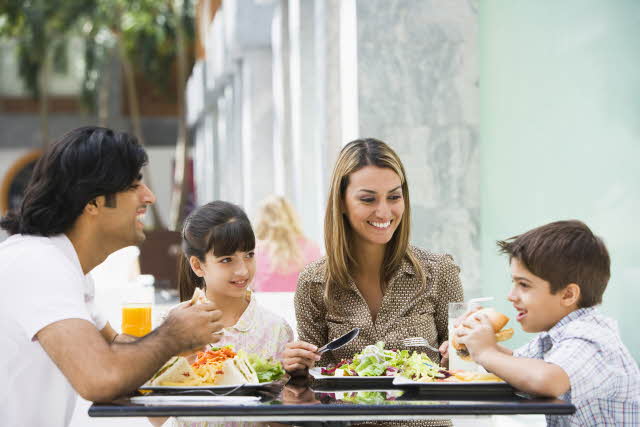 Restaurants and children- do we even dare put those 2 things in a sentence? I love my 5 children, but the idea of taking them all to a restaurant is definitely not my idea of fun! We took a couple different family vacations in September- which means we had to face the daunting task of taking our children out to eat on a few different occasions. While these occasions can definitely be stressful, with a little planning and a few tools in your arsenal, you CAN have a positive experience dining out with small children!
*Choose your restaurant wisely.
Some places are just going to be more kid-friendly than others. And while I believe kids are people too and they should get to experience things, there are some restaurants that are better to save for when they're older. It's not fair to ruin the experience for others who are paying a lot of money for a relaxing ambiance, so keep that in mind when choosing a place to eat!
*Set expectations.
No parenting strategy is perfect, but when it comes to new/different experiences, one of the best things you can do is to clearly set expectations for your children. Let them know what is or isn't appropriate, how the whole experience will work (e.g. "After we're done eating we need to sit patiently and wait for our check"). Then you can gently remind them of your expectations as you enjoy your meal.
*When possible, get a booth.
There's really no perfect seating situation when you're taking kids out to eat, but booths are definitely helpful for containing the chaos a little! You do have to deal with kids trying to slip under the table- but they'll do that anyway, so at least at a booth you can keep them in one spot!
*Move the silverware.
When you first get to the table, move everything out of the way- or your 2 year old is going to have all the forks on the floor faster than you can say "Big Mistake!" ;)
*Bring stuff to do!
I love that many sit down restaurants provide a children's menu with coloring, but often my kids color through them way too fast! Plus- there's always a fight about the crayons- someone always wants the colors that someone else has. It's definitely helpful when you bring your own coloring books and crayons to help appease the littles! Plus you can pull them out when the kids are done eating to keep them happy while you finish your meal.
*Order right away!
Nothing like hangry kids to ruin a nice meal, right? When you first get to the restaurant, order your kids' meals so that they can get their food early enough to beat the hangriness ;). Or feed them a small snack before you get to the restaurant to combat hungry tantrums! It helps if you can pull up the menu on your computer or phone before you get to the restaurant so your kids (and you!) can be thinking of what to order before you get there!
*Know the portion sizes.
When we order for our kids, we often only order 2-3 kids meals for our 4 oldest kids, because they rarely eat an entire meal on their own. Before ordering, I always ask how big the portions are to help me gauge how much exactly to order. Then we just ask for an extra plate or 2 and divide the food among our 4 kiddos. It saves us money and we prevent wasting a ton of food!
*Bring extra snacks.
Because sometimes splitting the portions doesn't quite cut it. And sometimes your 2 year old will say they're full - but will happily eat more goldfish. And sometimes it's just a great distraction when you're trying to finish your meal and all the kids are done!
*Keep it clean and leave a good tip.
Pick napkins off the floor, gather the dishes, wipe down ketchup spills, and leave your waiter a good tip. Leave a good impression instead of a bad one!
*Give yourself some grace.
No matter how much you prepare and plan, you're probably going to end up with some spilled water, food on the floor, maybe even a tantrum. It's important in these moments to realize that it's not the end of the world. With my first, I was conscious of every little noise he made whenever we were in public, but now that I've had 5, I've realized it's ok if we make a little noise- though I do try to keep it within reason ;). Just do your best and enjoy your little family!
What tips do you have for taking kids out to eat?
Picture Sources:
https://www.huffpost.com/entry/parenting-advice_b_1871618?ncid=edlinkusaolp00000003&guccounter=1&guce_referrer=aHR0cHM6Ly93d3cuZ29vZ2xlLmNvbS8&guce_referrer_sig=AQAAAJ_R2f0I2_xaT5-MxdAdR-xaIH81CoXbyDEguT9aZqlSQ164qIvAcFXMUL9o1_UVUpwQad276nf8UuWdxV4N2t5niu0QTOgYmwyIquZ18XvyAIzYjtuOXRP1kJwb-vofHYfut_znT8cKIKSIRc-Ke8BDSu4QKqPQGlT1Of8XaE4V
https://www.artofmanliness.com/articles/10-tips-taking-kids-eat/
https://cupofjo.com/2018/12/eating-in-restaurants-with-kids/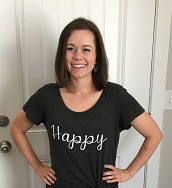 Camille Hoffmann
Weekly Newsletter Contributor since 2014
Email the author! camille@dvo.com