This Morning's Breakfast Came from Last Night's Dinner!
Don't you love the dove-tailing tips found in the "5 Day Meal Plan" from our Cook'n newsletter? And since I'm always looking for an opportunity turn yesterday's dinner into this morning's breakfast, I look to our dove-tailing suggestions first. And honestly, they never fail.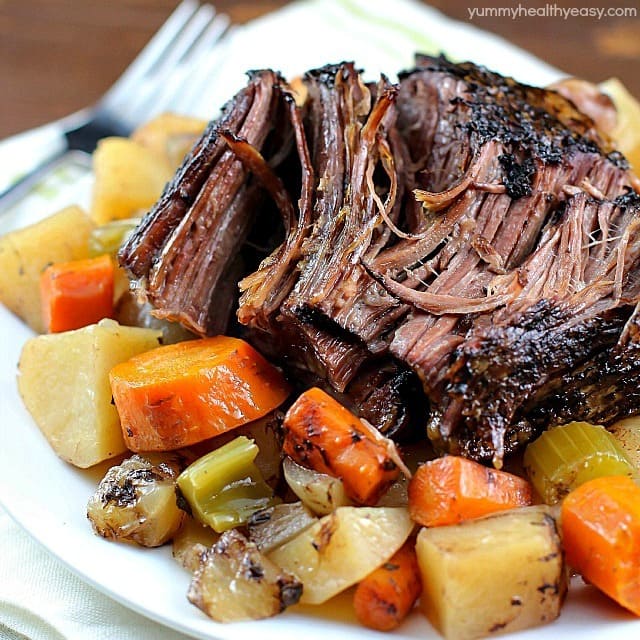 Anyway, a leftover chunk of pot roast gave me just such a chance to create a mouth-watering breakfast. I also had some leftover corn-on-the-cob and a bag of hash browns in the freezer. Here was the makings for a little cook'n from the hip, so to speak. I decided to try my hand at my own version of corney-beef hash.
First I started frying the frozen hash browns, put a lid on them and then shredded the chunk of pot roast. I used shredded hash browns, but cubed would be just as tasty.
Next I cut the kernels off the leftover cobs of corn. I also finely diced a little onion and red bell pepper (maybe ¼ cup each—we like onions and peppers). I mixed the corn, onions and peppers together with a little garlic powder and black pepper and let the veggies sit while the spuds were cooking.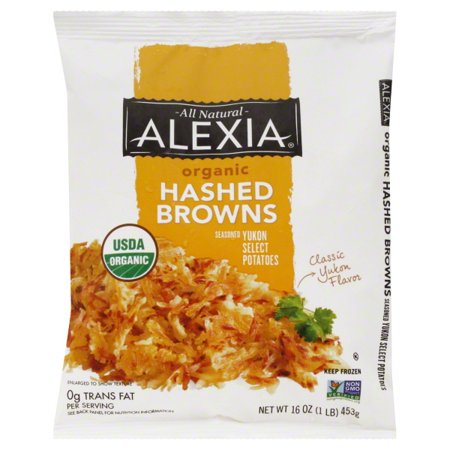 Speaking of hash browns, you might be interested to know that there are a few brands out now that contain NO additives. Alexia, Cascadian Farms, Mr Dell's are three very good organic brands that you'll find at Walmart. And of course, you can always make your own. I'm just focusing on store-bought because that's what I had on hand.
After about 10 minutes of spud frying, I added the shredded roast beef, along with a dash of olive oil and mixed all this together.
As soon as the potatoes and meat were heated through and crispy, I added the vegetables—stirring well to prevent scorching. I just wanted them heated through. If you prefer you're veggies a little softer, you'll naturally cook them a little longer. After a few more turns, I gave the hash a taste. The flavor was right but it was all a bit too crumbly and dry.
So, taking a cue from the research cooks at America's Test Kitchen (I'd caught them doing a similar experiment on one of their shows), I added a little cream. This touch gave the dish a delicious cohesive quality.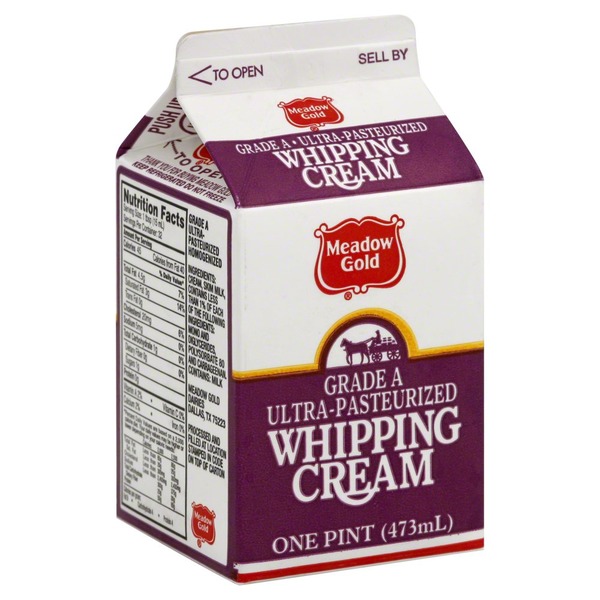 I placed a layer of scrambled eggs on top of it all. Fried, poached, or soft-boiled eggs would work well also. Then I garnished the dish with a bit of fresh parsley from our garden. I have to say, for a breakfast experiment, this was amazing! I'll do it again.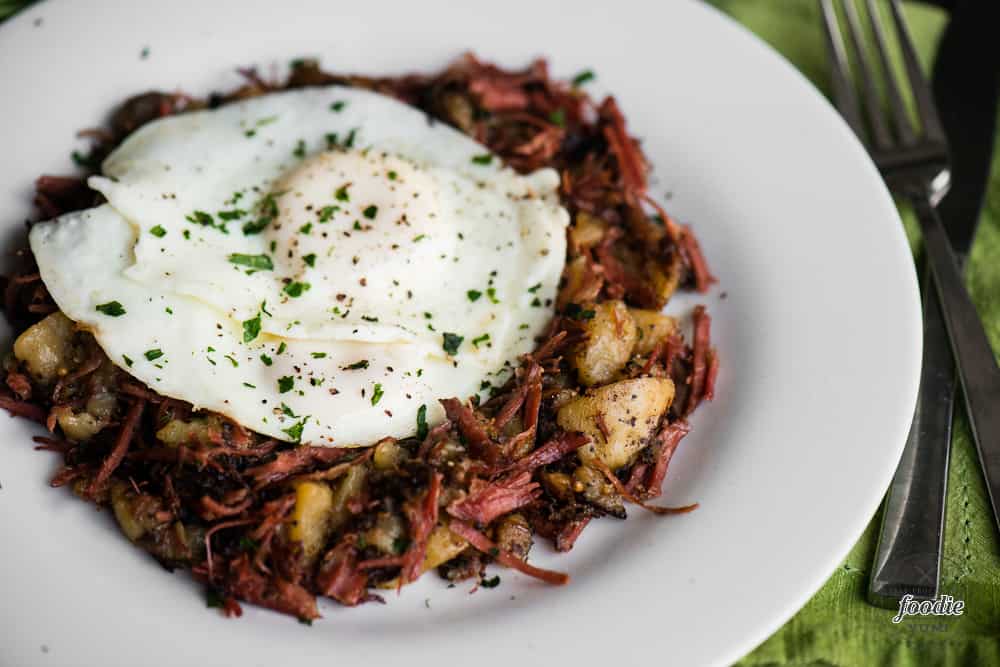 Isn't it fun when we experiment successfully in the kitchen? I have our Cook'n newsletter to thank for the wonderful dove-tailing training they've been giving us these past few years. Without it I don't know if I would have had the courage and basic know-how to even attempt this meal-time approach!
Sources:
www.yummyhealthyeasy.com
www.walmart.com
www.instacart.com
www.selfproclaimedfoodie.com

Alice Osborne
Weekly Newsletter Contributor since 2006
Email the author! alice@dvo.com