Food Tastes Better Made with Butter and Love, and Scottish Shortbread Proves It!
Let's talk about shortbread. From my highly honed habit of cookie-indulging, I've come to believe a shortbread cookie has to be one of the best cookies around. (Crazy name for a cookie though, don't you think?)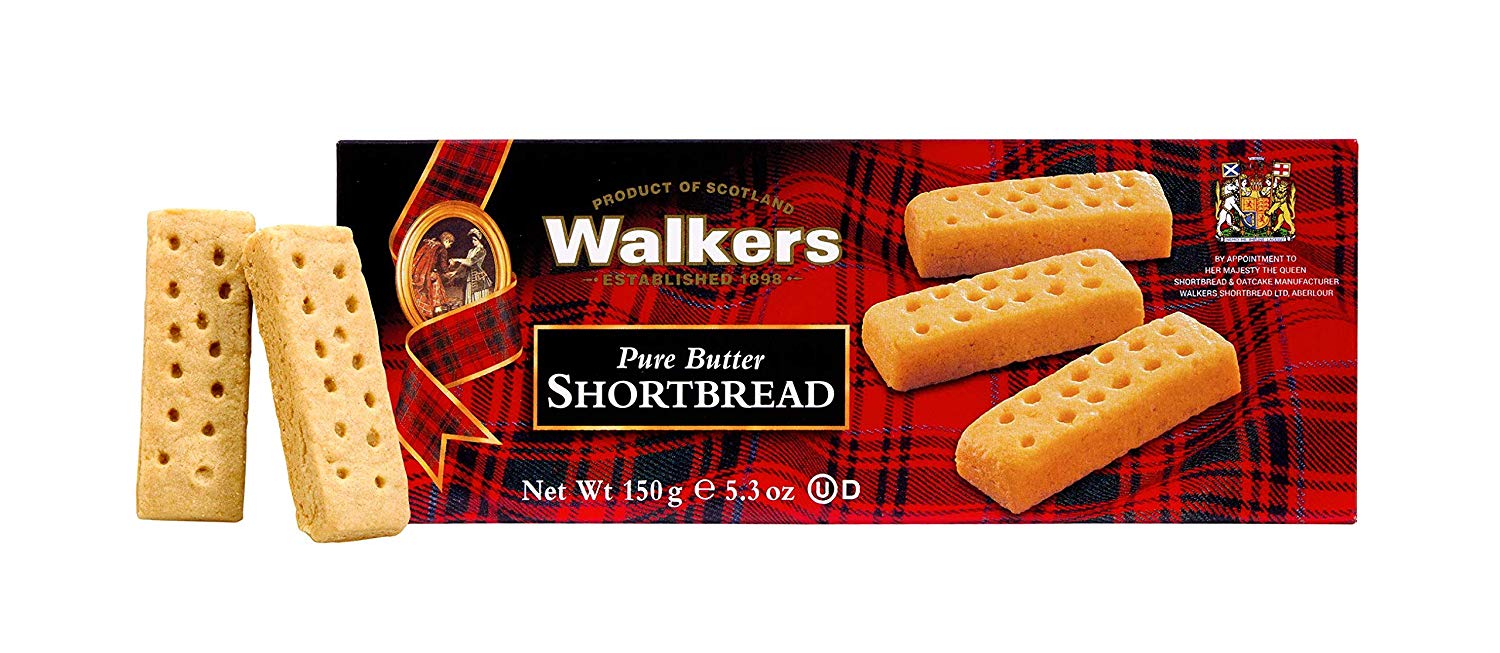 Don't you appreciate how its flavor is so finessed? Unlike chocolate chip cookies that scream "TASTE ME! I'm SWEET!", it gently comes at you. Quietly seducing your taste buds, it unabashedly lures you into "just one more…". It's the shortbread cookie's refined flavor that makes it not just scrumptious, but such a good foundation for many desserts. One of our very favorite seasonal treats is fresh peaches and whipped cream layered between shortbread cookies. (I need to come up with a more clever name for this deliciousness.)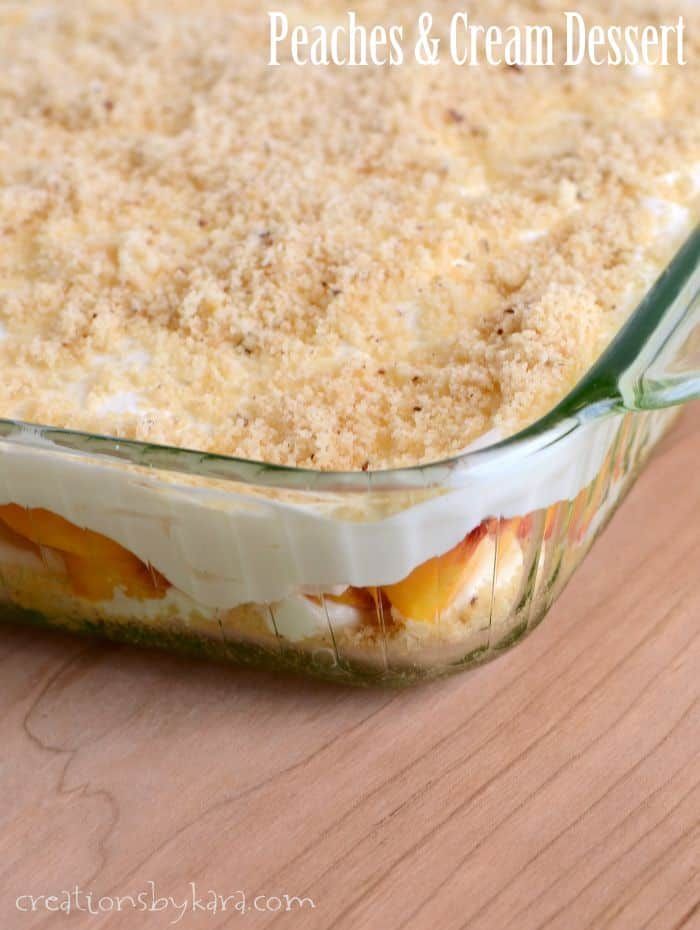 I line a 9 x 13 baking pan with shortbread cookies. Next I cover all the cookies with peeled and either sliced or mashed fresh peaches. I cover that layer with sweetened whipped cream. Then I repeat the layers (cookies, peaches, whipped cream). I finish it off with a healthy sprinkling of crumbled shortbread cookies on top of the last layer of whipped cream.
This needs refrigeration for at least 6 hours (overnight is best) so the peach juices and cream can sink into the cookies. It's amazing and super easy to make!
At the risk of being redundant (and being considered gushy), I must say again, if you ever want to make a quick and EASY treat as a special snack or dessert, consider basic Scottish shortbread. Truly, this is right up there with dunking graham crackers in milk before you go to bed!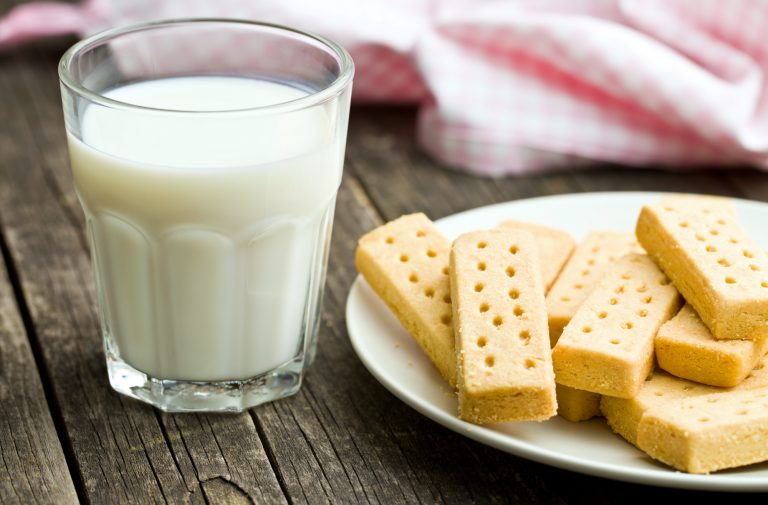 The Food Network deserves the credit for this recipe, and it's been a winner every time I've made it. This is even better than the Walker's Shortbread you find in the red plaid boxes or tins.
This is such a versatile recipe that I've used it as the base for my fruit pizza, or the bottom layer for my layered pudding desserts. We like to crumble a few shortbread cookies over our ice cream, and honestly, there really isn't anything better than dunking these jewels in a glass of cold milk or hot cocoa.
And by the way, this cookie also makes a superb gift because it's not overbearingly sweet. It's hard for me to relate to not loving overbearingly sweet anything, but seems there are folks that have a limit for how sweet their treats should be. This one works!
It seems every culture or nation has its version of this basic cookie recipe. My Swedish ancestors called theirs Grundrecept Fur Mordegskakor—a fancy-dancy name for a basic butter cookie recipe. Whatever you call it or wherever you find it, the truth still rings out: Food tastes better made with butter and love! And Scottish shortbread is full of both.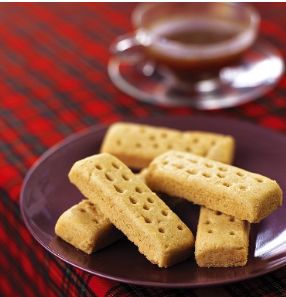 Scottish Shortbread
Serving size:
1
Calories per serving:

3,653.333




Ingredients:
2
cups
butter
softened
1 2/3
cups
sugar
4
cups
flour
1 1/3
cups
cornstarch
sugar
for sprinkling
Directions:
1. Preheat the oven to 350 degrees F.
2. Line a baking sheet with parchment paper.
3. Cream the butter and sugar until fluffy.
4. In a separate bowl, mix the flour and cornstarch.
5. Slowly add the flour mixture to the butter and sugar, and mix until blended.
6. Roll out the dough to 1-inch thickness.
7. Bake for 30 minutes or until lightly brown.
8. Remove from oven and sprinkle with sugar while still warm.
9. While warm, cut into lengths, approximately 1 by 3-inches.
10. Can be stored in an airtight container for up to 1 week.

Recipe formatted with the Cook'n Recipe Software from DVO Enterprises.
Add Recipe to Cook'n
Sources:
www.amazon.com
www.creationsbykard.com
www.daringgourmet.com
www.julialeebooks.com

Alice Osborne
Weekly Newsletter Contributor since 2006
Email the author! alice@dvo.com