Miss Grilling? The Best Tips for Skewering and Marinating Meat for Indoors or Out
Have you ever been unimpressed by the results of marinating a slab of beef or maybe a bag of chicken breasts? You went through the work of creating the perfect marinade and patiently waited the allotted amount of time, expecting it would result in a big flavor impact, but it really fell flat?
This is why I like meat skewers. You can marinade small chunks of meat and smaller pieces equals more surface area for the marinade to really absorb into the meat and do its thing. Skewers are great on the grill, but this time of year you can bring that party inside by making these skewers on a cast iron grill pan. You can get those beautiful grill marks on some chicken and pineapple skewers in the dead of fall or winter. It's a really beautiful thing!
Here are a few tips for the best ways to marinate and skewer meat:
Use the Right Kind of Skewers.
Using the right tools for the job makes all the difference in the world with your final results. You can totally use the skinny, round bamboo skewers, however, I have found that even after soaking them for 30 minutes plus, they still burned on the grill and were often droopy with the weight of the food. Now I use stainless steel skewers and I can reuse them to my heart's content. The end of the skewer is slanted, with a sharper end to easily slide the meat onto. These are game changers for sure!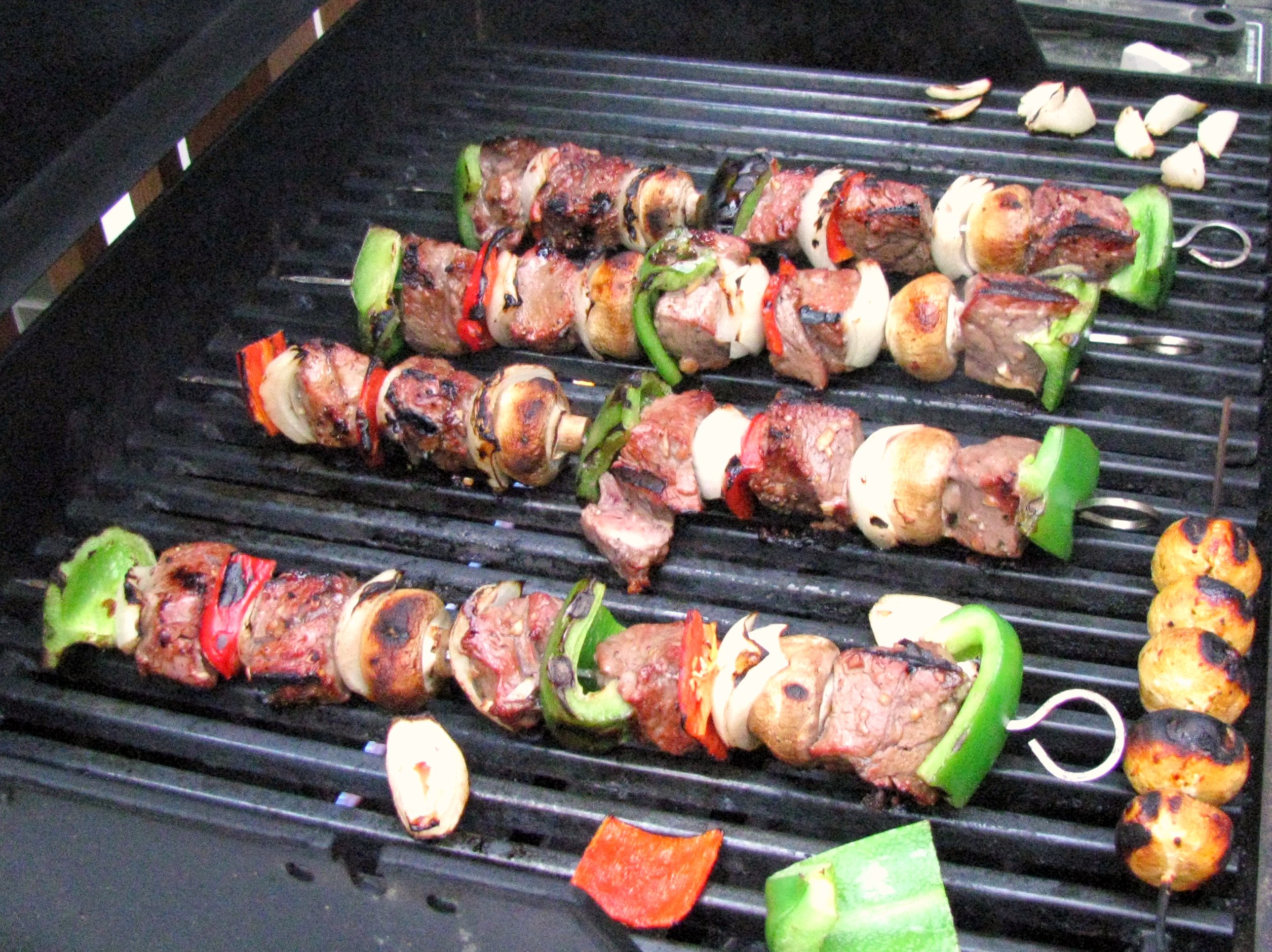 Marinade Time Depends on Your Ingredients.
If you are using a marinade with citrus in it like lemon or even vinegar, don't let it sit on that meat for more than one hour or the top layer of the meat will become mealy. These types of marinades that are heavy on the acidic ingredients do best marinating between 30 minutes to an hour.
So Many Flavors to Choose From!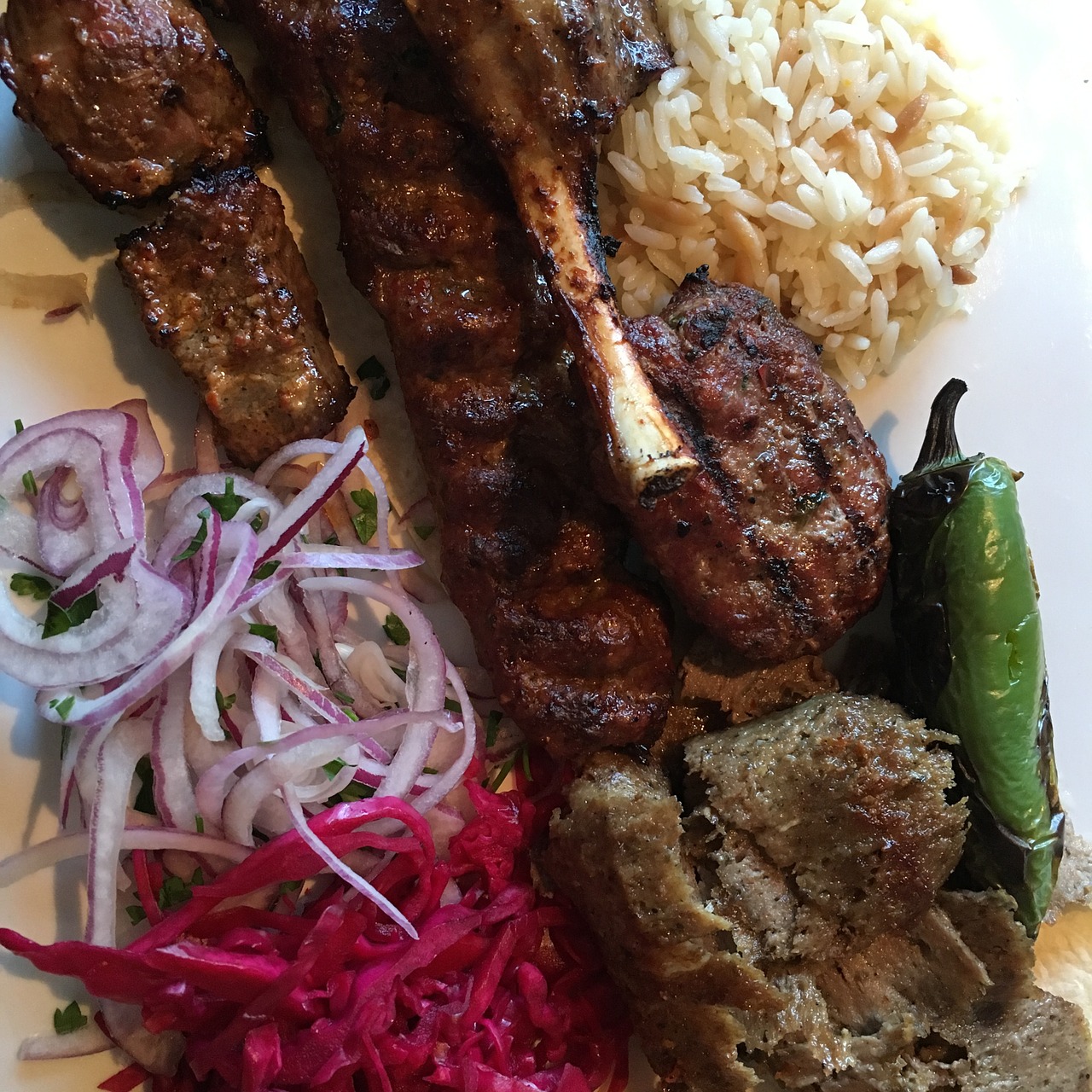 A ton of different cultures have the concept of little chunks of meat grilled on a skewer which is fantastic news because that means there are TONS of delicious different options, bursting with all kinds of flavor. You can search online for different types of recipes from Mediterranean kebabs to Peruvian anticuchos. The possibilities are endless!
Here is my favorite, quick recipe for easy BBQ chicken, pineapple, and bacon skewers that are a big hit with my whole family.
BBQ CHICKEN KABOBS WITH BACON AND PINEAPPLE
Serving size:

4

Calories per serving:

0





Ingredients:

2

large chicken breasts cut into 1 1/2" - 2" chunks, salted lightly

1 1/2

cups

of your favorite bbq

sauces

1

pound

bacon cut into 1" - 1 1/2" segments

fresh pineapple cut into 2" chunks

Directions:

Combine chicken pieces with 1 cup of the BBQ sauce and marinate for 2-3 hours. (This step can be omitted if you are pressed for time!)

Microwave bacon for 2-5 minutes, depending on the thickness of your bacon and how crispy you like it. Let bacon cool slightly.

Using wooden skewers previously soaked for at least 1 hour (or metal skewers!) thread chicken, bacon pieces and pineapple in a pattern. The larger pieces of pineapple are easier to skewer. Fold thin bacon pieces over in half and arrange next to the chicken, being careful not to put the bacon pieces too close to anything else, so that they have space to heat up properly to cook.

Grill kabobs until chicken reaches 155-160 degrees F. Slather remaining half of BBQ sauce on kabobs when they're nearly cooked. Cover loosely with foil and let sit for 5-10 minutes before serving.


Recipe formatted with the Cook'n Recipe Software from DVO Enterprises.





Add Recipe to Cook'n



/recipe download button -->

Sources:
www.goodfreephotos.com
Cooking Light Magazine
www.butterwithasideofbread.com
www.wikipedia.org
www.needpix.com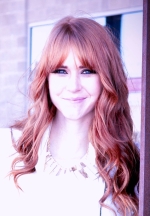 Mary Richardson
Weekly Newsletter Contributor since 2014
Email the author! mary@dvo.com