Disneyland Treats and Eats!
My family just spent a week at the happiest place on earth- Disneyland! With 5 little kids aged under 8, it was definitely no small feat! I'm pretty sure I'll need to nap for 3 days to recover ;). But with all the exhaustion, there was definitely a lot of magic, too! And of course, one of the best things is trying some of the yummy food that Disneyland has to offer! There are so many things to choose from, that it can be a little daunting. I decided to share the treats and food we tried, so you can decide which of these you want to give a try next time you visit the happiest place on earth!
*Turkey leg-This is one of the most iconic Disneyland foods, so my husband and I decided to give it a try. I'll be honest- it was a little underwhelming. It smells amazing, but the taste isn't quite as flavorful. It's also a little hard to eat and stay clean! I will say that if you're feeling carb-loaded, this is a nice alternative, and a great source of protein!
*Matterhorn- I don't even know how to describe this one. It's like a dense chewy, cookie bread thing- in the shape of the Matterhorn! Its tip is dipped in white chocolate and it all has a delicious coconut flavor. We picked up this treat at the Jolly Holiday bakery and it was only a couple dollars, which is relatively cheap, considering the prices of all the other goodies. It was yummy! I would definitely recommend this one!
* Churros- If you didn't get a churro, did you even go to Disneyland? ;) I love a good basic churro, but Disney takes it a step up by offering some more unique options as well! I tried a Fruity Pebbles version (and it smells and tastes just like you'd think it would!) a S'mores version (messy, but super tasty!), and my personal favorite, the Maleficent- a churro covered in crushed Oreos; they sell a marshmallow dip for the Maleficent churro and the combination is HEAVENLY. My mouth is watering right now just thinking about it!
*Cream cheese pretzel- Pretzels are just tasty, but then you stuff it with sweet, warm cream cheese, and it just gets better! These were a favorite of my kiddos for sure!
*The Hungry Bear- this little restaurant is located near Splash Mountain, and they serve burgers and fries (with a BBQ salad as an option for those interested). I would say this place is just ok. The burgers were a little dry, though the sauce they put on was tasty- they just need more of it ;). The fries are ok as well- nothing amazing, but not nasty either- especially when you're just hungry and need something to eat!
*River Belle Terrace- This place is a little pricier, but definitely tasty! I had a delicious BBQ salad with shrimp, and the unique combination of toppings and flavors was perfect! My husband ordered the mac n' cheese, and let me sample a bite- and it was really good! I also loved the service- they were so patient with my 5 kids and I felt that they went above and beyond in taking care of us, which definitely gives it higher points in my book ;).
*Pacific Wharf Clam Chowder Bread Bowls- technically this place is located in California Adventure- but worth mentioning because it's so good! The sourdough bread bowls are chewy and soft and flavorful, and the clam chowder is amazing! Put them together and it's one heavenly combination.
*Cozy Cone Motel- This is a fun little restaurant in Cars Land (also in California Adventure), and they serve different 'cone' foods! My husband and I ordered the bacon mac n' cheese cone- and it did not disappoint! The mac 'n cheese is really flavorful, and you can't really go wrong with pieces of bacon and a bread cone!
We only scratched the surface of all the tasty things you can find in Disneyland- but hopefully this gives you some feedback to use for your next trip!
I'd love to hear about your favorite treats in Disneyland- because I'm sure we'll be back and I'm all about the food! ;)
Picture Source:
https://www.flickr.com/photos/lainetrees/6926986303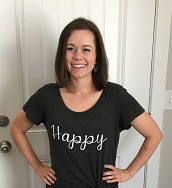 Camille Hoffmann
Weekly Newsletter Contributor since 2014
Email the author! camille@dvo.com