Clever Breakfast-on-the-Run Ideas!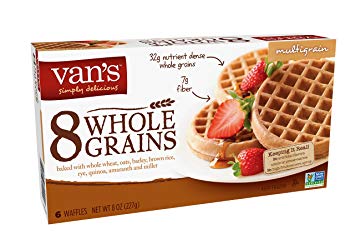 I don't usually recommend processed foods. But here's an item that deserves some favorable attention: Frozen whole grain breakfast waffles.
They can be the answer to a tasty and fairly wholesome (depending on ingredients, of course) breakfast when you're running late. Now you may already have heard of this, but in case some of you might not be aware of these clever breakfast-on-the-run ideas, let me share.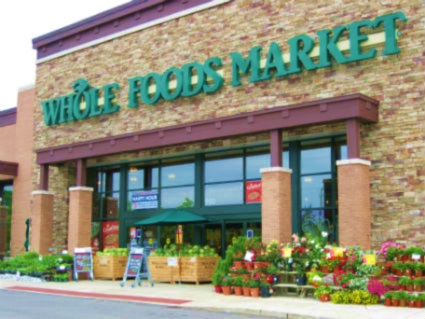 I found this information in our latest Whole Foods Market mailer (we call them Whole Paycheck Market ). It suggested six ways to create quick breakfasts with any whole grain frozen waffle(s). You'll appreciate how simple these are. My reaction was, "Of course! Why didn't I think of that?"
Spread one toasted waffle with whipped cream cheese, another with strawberry preserves, and just sandwich fresh berries in between. And scoot!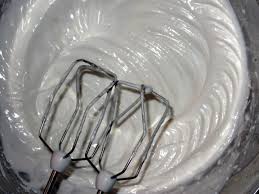 Here's a thought on whipped cream cheese: While you can buy this, you can also easily make your own. Start with softened cream cheese. You can soften it in your microwave, or leave it out on your kitchen top for a while (about an hour or two). Then, using your mixer, beat the cheese until it's light and whipped. At this point, you gradually add in milk a little at a time, until you get your desired "whipped" consistency.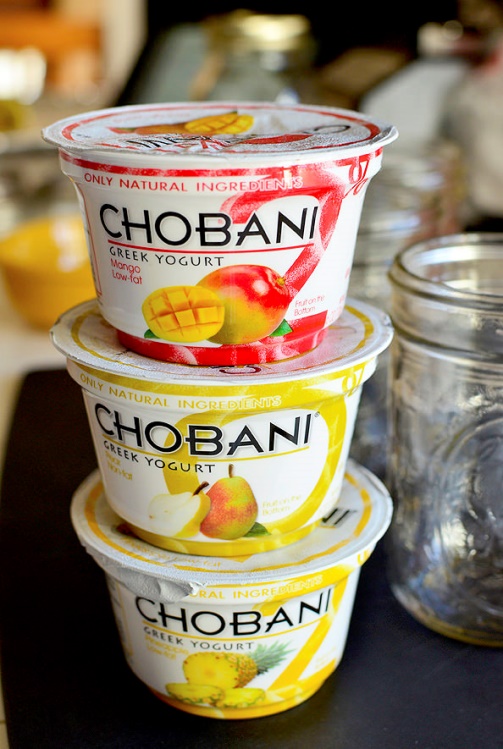 Another delicious idea is to treat your toasted waffles as dippers.
Toast a couple, grab a container of your favorite yogurt, and dip. No utensils needed.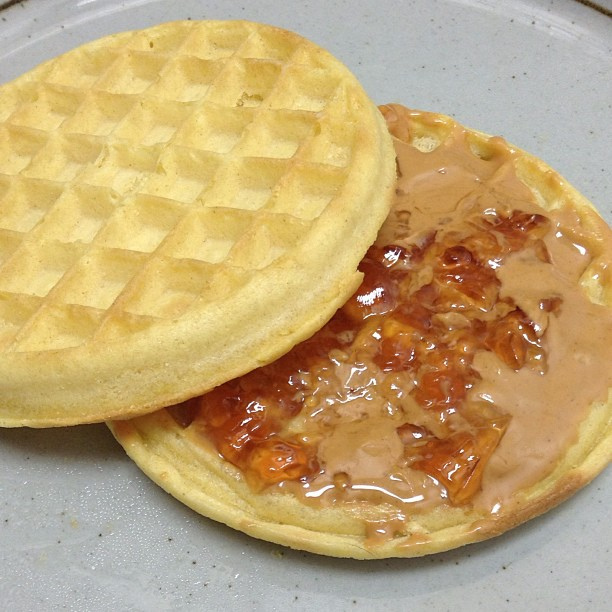 And here's a tasty take on the proverbial peanut butter and jelly sandwich.
Spread nut butter onto a toasted waffle. Spread jelly or preserves on another waffle and make your sandwich. You can also add sliced bananas for extra vitamins. Out the door you go.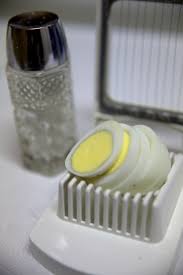 Or how about an egg and cheese sandwich?
Slice up a couple of peeled, hard cooked eggs and layer them between slices of Cheddar cheese and toasted waffles. Very satisfying.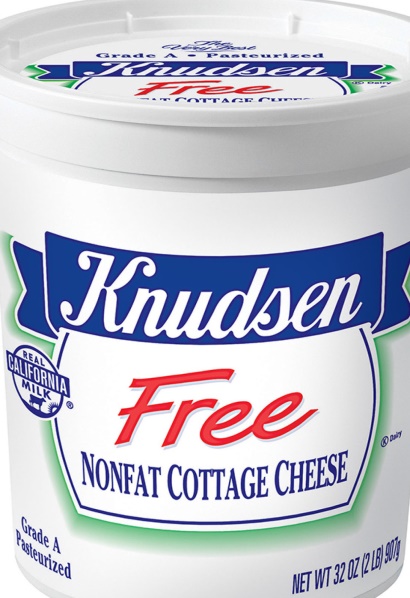 Another protein-packed idea uses cottage cheese.
Lightly toast a whole grain waffle and spread on a thin layer of cottage cheese. Next, add fresh berries and a drizzle of warm raw honey. This is what we call a sweet to-go breakfast taco waffle.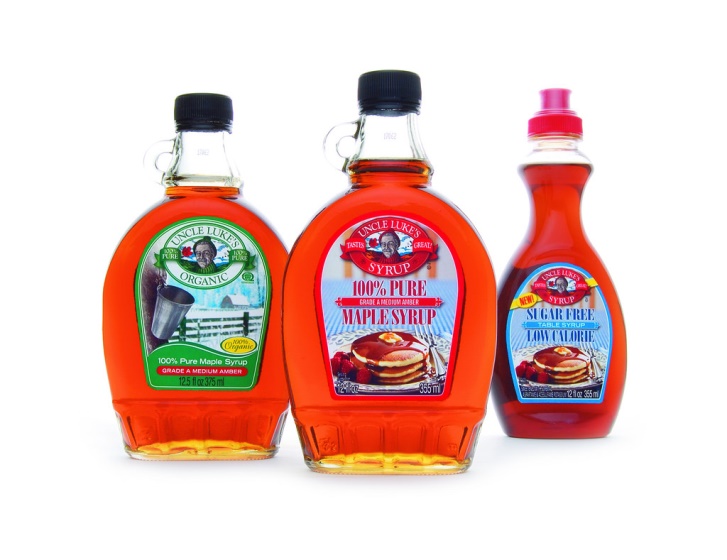 Lastly, this idea calls for a little pre-planning.
The night before, blend a stick of softened (not melted) unsalted butter (salted works when you don't have unsalted around) with maple syrup, vanilla extract and cinnamon in a food processer or with your hand mixer. Refrigerate this mixture overnight. The next morning, spread this deliciousness onto a freshly toasted waffle and run along.
We like this spread so much that I've taken to making a big batch and keeping it in the fridge. Everyone here likes this on toast and pancakes, as well as on their frozen toaster waffles. This is such a simple recipe: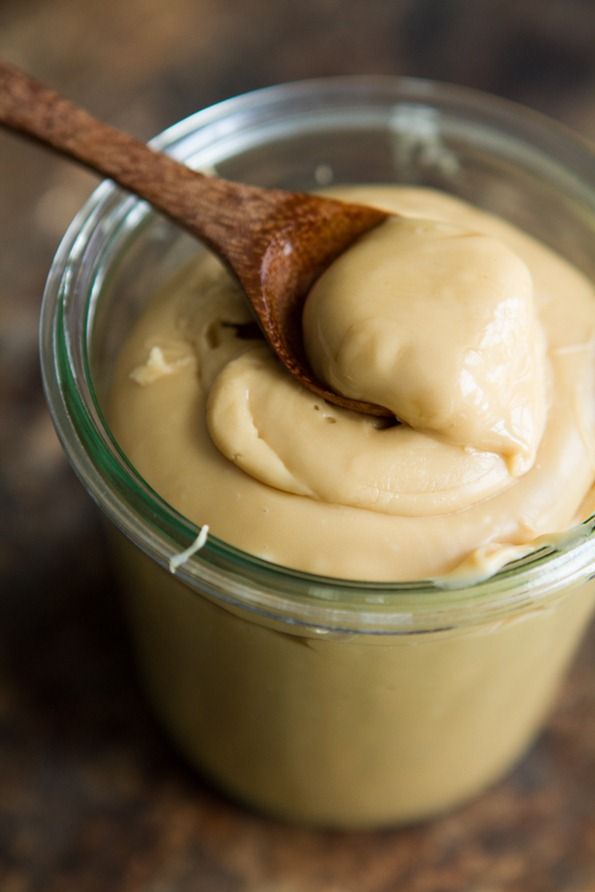 MAPLE SYRUP SPREAD
(Yield: approximately 1 ½ cups)
1 1/4 cups unsalted butter, softened
½ cup pure maple syrup
1 teaspoon vanilla extract
¾ teaspoon cinnamon
Mix all ingredients in a food processor or with a hand mixer until smooth and well-blended. Refrigerate any unused spread. Will keep indefinitely when refrigerated.
Finally, one last thought for an on-the-go waffle breakfast. Why not take a little time over the weekend to make your own whole grain waffles? Cook them until only lightly browned. Let them cool and then package them in zippered freezer bags. Freeze until ready to use. This way you know exactly what's in 'em and you've saved some money as well. Here's to a tasty and wholesome breakfast to go!
Add Recipe to Cook'n
Sources:
www.foodservicedirect.com
www.bondingmiami.com
www.pxhere.com
www.iowagirleats.com
www.flickr.com
www.publicdomainfiles.com
www.pinterest.com

Alice Osborne
Weekly Newsletter Contributor since 2006
Email the author! alice@dvo.com