A Broccoli Powder with the SAME NUTRIENTS as Fresh Broccoli?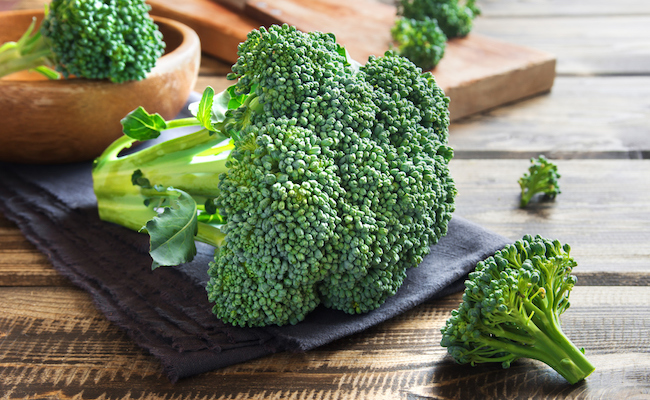 My latest Care2 newsletter shared some exciting information about a new food product that's about to appear on the market: a BROCCOLI POWDER with the same nutrients as fresh broccoli!
The folks at CSIRO and Hort Innovation, based in Australia, have created a broccoli powder that is being used in all sorts of things. From coffee shop lattes, to beefing up soups, smoothies, and even baked goods, this powder is here to stay.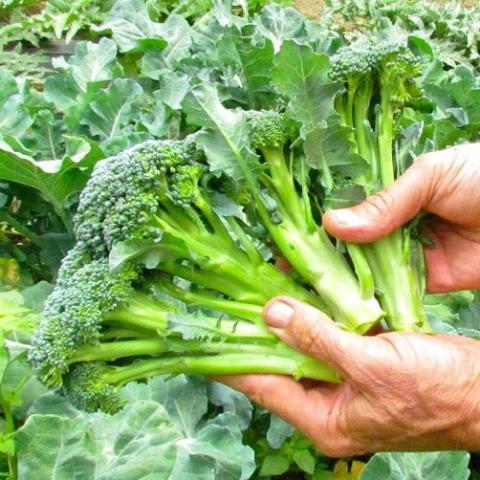 While broccoli powder, as such, isn't a new concept, what is new about this particular one that's soon to come is that
it's nutrient rich
. You don't have to worry about losing any of the nutrients that fresh broccoli provides. CSIRO and Hort worked to deliver a product that maintains the same nutrient composition as whole, fresh broccoli. Through a process of pre-treatment and drying, the broccoli powder maintains the natural green color as well as the same flavor and nutrient profile. This is big news.
So if you aren't fond of broccoli, or know some kids who aren't, then you can rest assured that you'll get one whole serving of broccoli in only two tablespoons of powder. Blend it away in a fruit smoothie or stir it into your midday meal.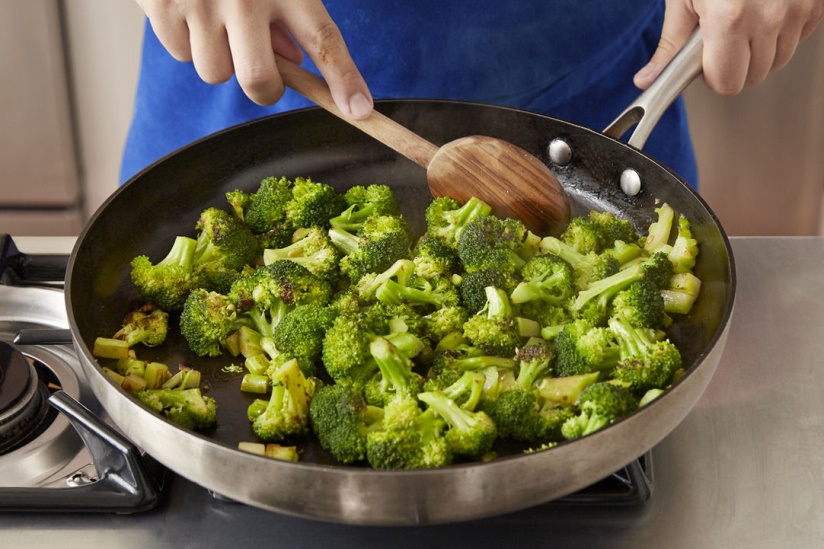 By now we all know broccoli is a super-food of sorts. In one serving (one cup chopped), it contains 2.6 grams of protein, 2.1 grams of fiber, 81.2 mg of vitamin C (135 percent the daily recommended value), 92.5 mcg vitamin K (116 percent recommended daily value), and 57.3 mcg folate. Plus, it's loaded with minerals like manganese, zinc, calcium, iron, and potassium. In addition, broccoli is a source of sulforaphane, one of the most powerful cancer-fighters there is!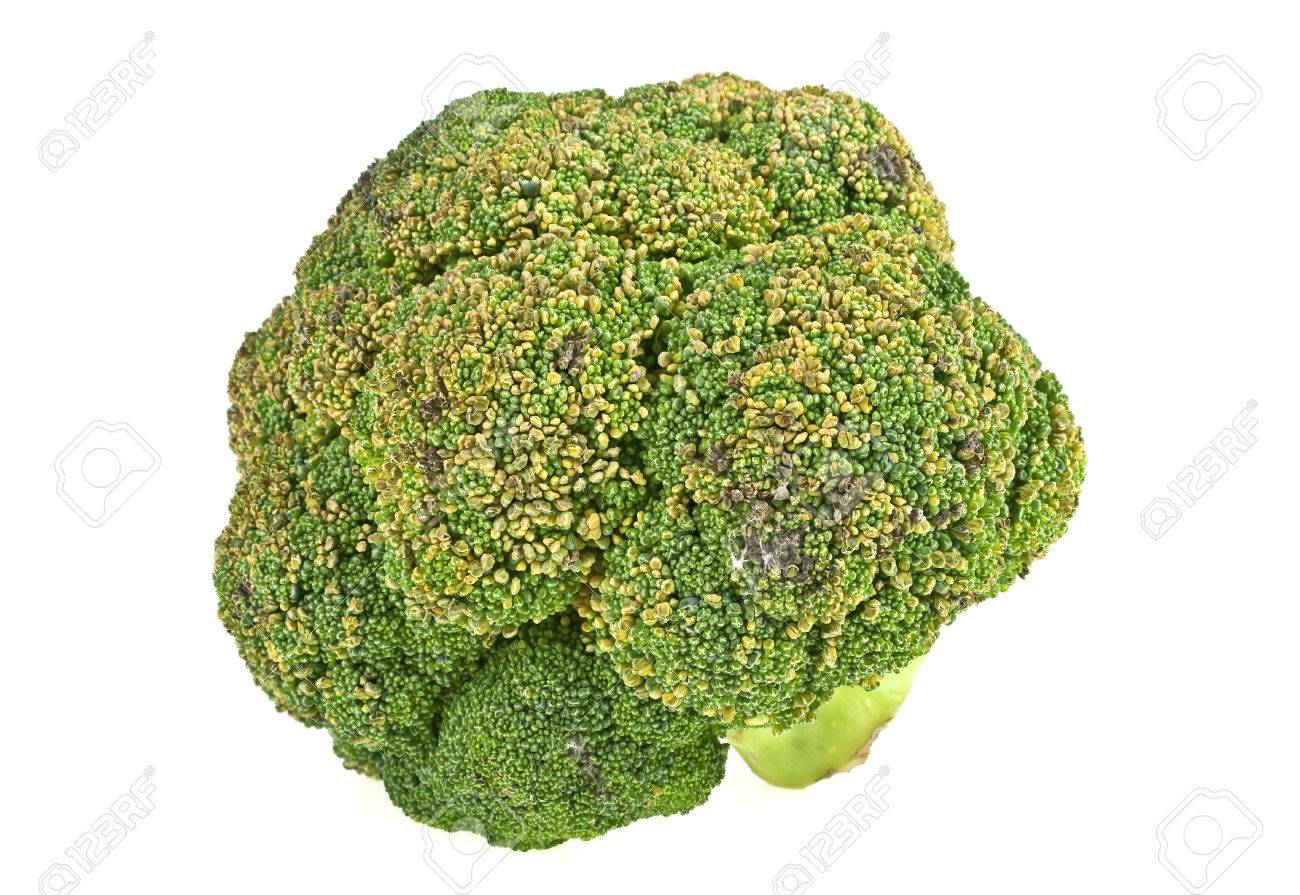 Another terrific reason this powder is awesome? It reduces food waste.
Aside from making the amazing health benefits of broccoli more accessible, broccoli powder provides a solution to food waste. The creators of the powder wanted to come up with an answer to the all too common "forgotten" stalk of broccoli that ends up being tossed out because, being forgotten, it turns smelly, slimy, and repulsive.
In a nutshell, food waste is a problem downstream with the consumer and upstream with the farmer. For consumers, it's a matter of purchasing too much, and as mentioned above, not eating it, and throwing it away. For farmers, it's a consumer preference issue in which people don't like imperfect foods.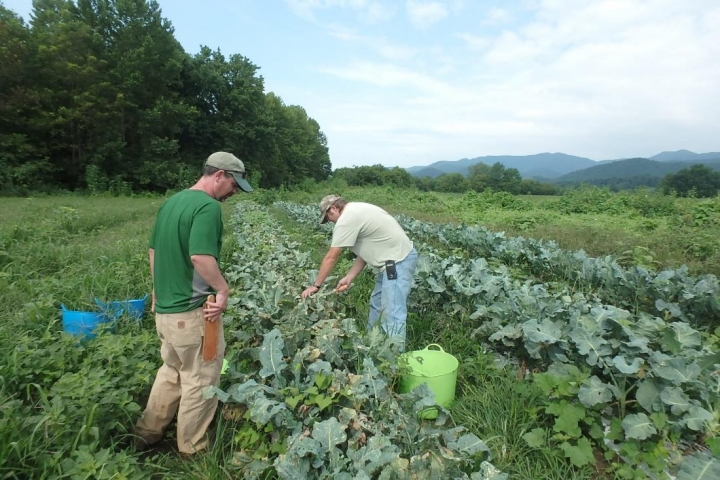 If it has a scar, doesn't look quite right, or has bug bites, then growers toss it – even though it's perfectly edible. Broccoli powder provides a solution for food waste upstream. It gives farmers an opportunity to dive into the lucrative functional food space with foods that would otherwise end up in the trash.
So put simply, broccoli powder removes any chance of either of these issues ever happening again. Now this healthy vegetable is set free (from bias and "forgotteness") to work its magic.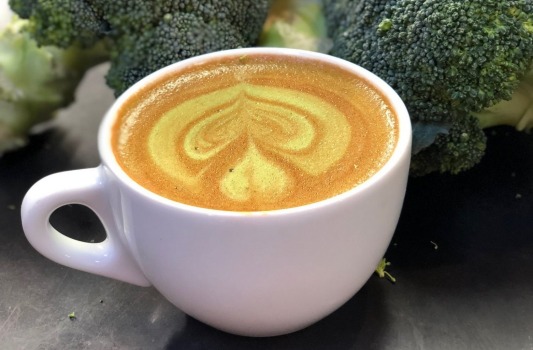 Currently, CSIRO and Hort's broccoli powder is still in the works in Australia. We'll need to wait a little while for it to hit our mainstream American stores. But the news and the promises this product holds is exciting. In the meantime, we can consider the impact of food waste on the environment and see what we can do today to lessen our footprint.
(P.S. I'll keep you posted on the arrival of this particular BROCCOLI POWDER!)
Sources:
www.care2.com
www.siskiyouseeds.com
www.blueapron.com
www.123rf.com
www.ofrf.org
www.afr.com

Alice Osborne
Weekly Newsletter Contributor since 2006
Email the author! alice@dvo.com