Let's Hear it for the Underdog of French Cookies!
As soon as I got old enough to have a real conscience, things started to change. I grew up loving the New York Yankees because that is who my dad loved, but then one day I learned two things about them:
#1: There is no hard cap in salaries for Major League Baseball, so teams with the richest owners can spend whatever exorbitant amounts of money they want on their team, which usually happens with the teams from the big cities like New York, Chicago and Los Angeles.
Little did I know as a child that my beloved team in the navy and white stripes that the great Babe Ruth and Lou Gehrig played for had a combined salary that was MORE THAN 5 OTHER TEAMS COMBINED! The luster was quickly lost.
#2: And number two, one Yankee player, Alex Rodriguez made more money than an entire other team combined! In 2013 the salary for the whole Houston Astros team was $25 million dollars…….Alex Rodriguez's salary: $29 million dollars! How fair is that??
I have since chosen to choose the underdog team whenever possible. How amazing would it be to watch that 2013 Houston Astros team BEAT those darn Yankees?!
Recently, we have been watching a lot of the World Cup soccer tournament and almost every game my question has been, "Hey honey…...who is the underdog??"
I'm an underdog rootin' kinda gal. Same applies for foods, I've learned.
Cute, colorful French macaroons are all the rage these days, taking the world of Instagram by storm.
And sure, they're good and all, don't get me wrong, but what else is out there in the way of french cookies? Why is no one else sharing the limelight? Heaven knows those French people can cook and bake!
Well folks, I found her! The French cookie underdog. She's adorable, though not colorful. She's simple. No fussy frosting in between cookies. Just a perfect, simple, light and fluffy cookie. I'd like to introduce you, my friends, to the one and only Madeleine. I think  it's about time she got her time in the sun.
I mean look at that cute, puffy sea shell shape? I don't know why she's not stealing the instagram stage herself!
If you have never tasted one of these, you need to get right on that! The cookies I tried are from the big tub of them from Costco. I have seen them in every Costco I've been in for the last few years, so I'm sure you'll easily be able to find some too.
The best way I can think of the taste of these simple cookies is like a soft and fluffy shortbread cookie. They are buttery and subtly sweet. They are perfectly simple.
Other Ways to Use Madeleine Cookies:
There are plenty of ways you can use these simple cookies.
*Use as a replacement for ladyfingers in a charlotte cake.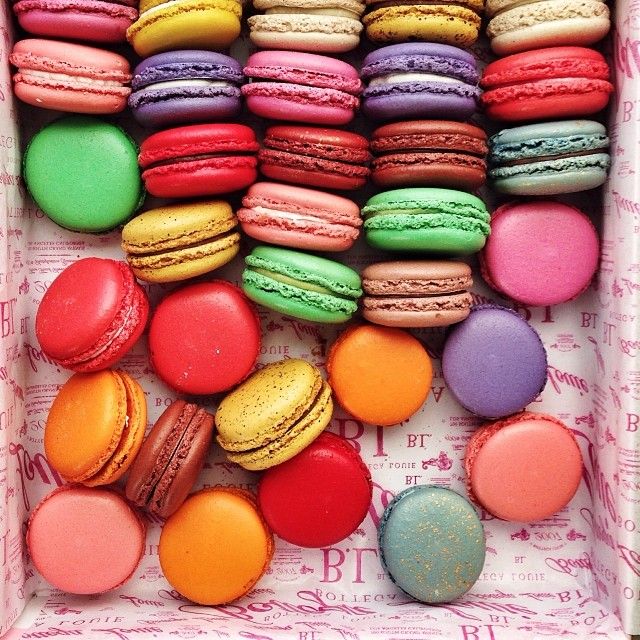 How delicious does that look? Layers of raspberry mousse, fresh raspberries and light madeleine cookies. Yummo!
*Serve with fresh strawberries and whipped cream.
They are perfect paired with whipped cream and fresh, juicy summer produce.
*Dip them in chocolate and nuts. You can mix up the flavor of these (and "Instagram worthy" picture-ness) by dipping in chocolate and nuts.
*Perfect with your morning cup of coffee or tea. One thing I keep reading over and over is how these are perfect with coffee or tea. They are simple and not too sweet so it's not too much.
So now I am going to bake a batch of fresh madeleines and ponder about the challenge I face since I am a HUGE fan of the small market team, the Utah Jazz, but my favorite player Lebron James will be on the Los Angeles Lakers next year, which is a team I have despised my whole life. What's a underdog rootin' girl supposed to do?? :)
Here is the best recipe I found for French Madeleine cookies: 5 stars with 44 reviews from Bon Appetit.
Classic Madeleine Cookies
Ingredients:
2 large eggs
⅔ cup sugar
1 teaspoon vanilla extract
½ teaspoon grated lemon peel
1 pinch salt
1 cup all-purpose flour
10 tablespoons unsalted butter, melted, cooled slightly
Powdered sugar
Directions:
Preheat oven to 375 F. Generously butter and flour pan for large madeleines (about 3x1 ¼ inches).
Using electric mixer, beat eggs and ⅔ cup sugar in large bowl just to blend. Beat in vanilla, lemon peel and salt. Add flour; beat just until blended. Gradually add cooled melted butter in steady stream, beating just until blended.
Spoon 1 tablespoon batter into each indentation in pan. Bake until puffed and brown, about 16 minutes (most reviewers said theirs were ready in 11 to 12 minutes). Cool 5 minutes. Gently remove from pan. Repeat process, buttering and flouring pan before each batch. (Can be made 1 day ahead.)
Dust cookies with powdered sugar.
Add Recipe to Cook'n
Sources:
www.bonappetit.com
www.marthastewart.com
www.cooking-classes-uzes.com
www.750g.com
www.groundballwitheyes.blogspot.com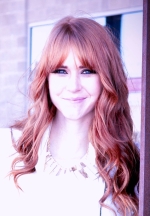 Mary Richardson
Weekly Newsletter Contributor since 2014
Email the author! mary@dvo.com