How to Successfully Use Dairy-Alternative Milks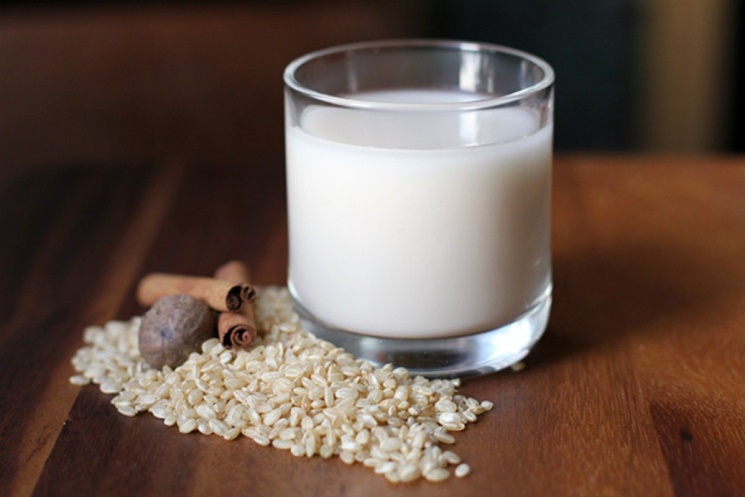 Are you one of the millions who've added alternative milks to your diet? They're tasting better and better, and there are now more choices than ever. Grocery shelves are filled with soy milk, rice milk, almond milk, cashew milk, hemp milk, coconut milk, oat milk and more!
Choosing to drink non-dairy milk is a no-brainer for so many reasons, but with so many choices, how do you know which type of non-dairy milk to buy? If you're just drinking the milk, then the answer is to just choose the one you think tastes best.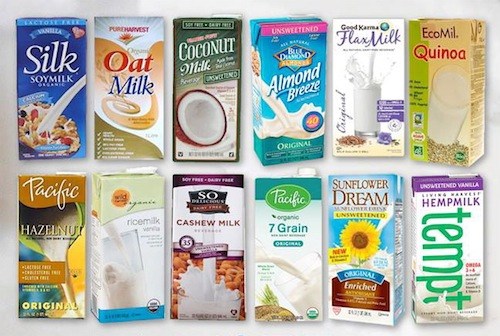 But what about cooking and baking – how do you know which non-dairy milk works best in which recipes? Professional chefs and cooks across the country have asked the same question. Turns out, their experimentation shows that it does matter, because not all non-dairy milks work the same in every recipe.
So if you too would like to know which alternative milk is best for cooking and baking, here's a guide to help you choose the right non-dairy milk for all your cooking and baking needs. (We thank Rhea Parsons, of One Green Plant, www.onegreenplanet.org, for this very helpful information!)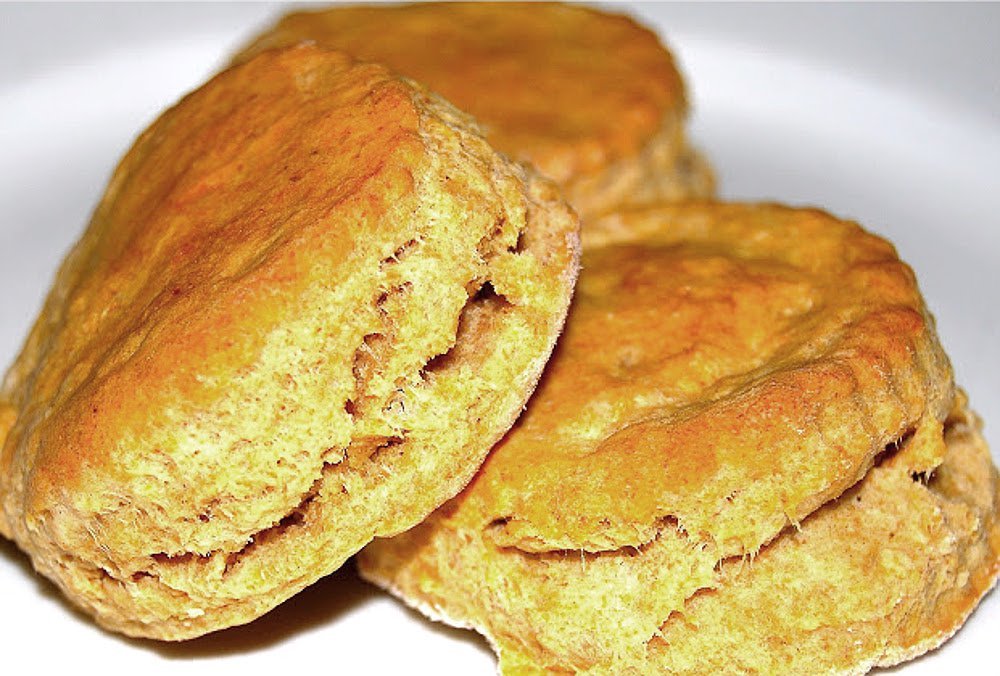 SOY MILK:
Of all the non-dairy milks available, soy has the most protein and in that regard is comparable to cow's milk. One cup of soy milk provides 4 grams of unsaturated fat, 1 gram of fiber, and 7 grams of protein. Soymilk has 75% more antioxidants than cow's milk. It is hearty, rich and creamy. Soy milk is good for drinking straight from the glass, poured over cereal or in coffee. The taste is nutty and slightly sweet.
When it comes to cooking, soy milk is one of the best milks to choose. It can be used in place of cow's milk in any recipe. It is stable at high temperatures which makes it a good choice for savory dishes and sauces. In baking, soy milk is also one of the best choices because of its high protein content. According to veganbaking.net, curdling it with an acid such as vinegar creates complex flavors and thickens the mixture. This in turn "increases leavening power and enhances the crumb quality of cakes and muffins." Since curdling is dependent on protein content, soy milk does the best job. That means that soy milk is also the best choice when making "buttermilk" for baking powder biscuits.
When buying, choose organic or non-GMO varieties to avoid genetically modified soybeans. And if you can find them, choose brands that don't contain carrageenan. Why no carrageenan? Abundant research shows it acerbates inflammation (especially inflammatory bowel disease), promotes glucose intolerance, and can cause cancer.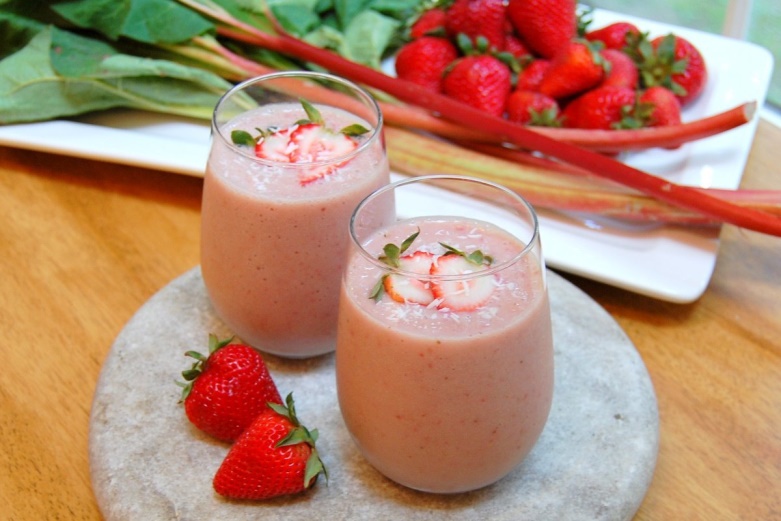 ALMOND MILK:
Probably the most popular non-dairy milk, it's high in vitamins and other nutrients but it doesn't contain much protein. It's slightly sweet, nutty and creamy and delicious straight from the glass and poured over cereal or coffee. While it can be used in all sweet and savory recipes, you might find it a bit sweet for savory dishes and prefer to reserve almond milk for desserts and smoothies.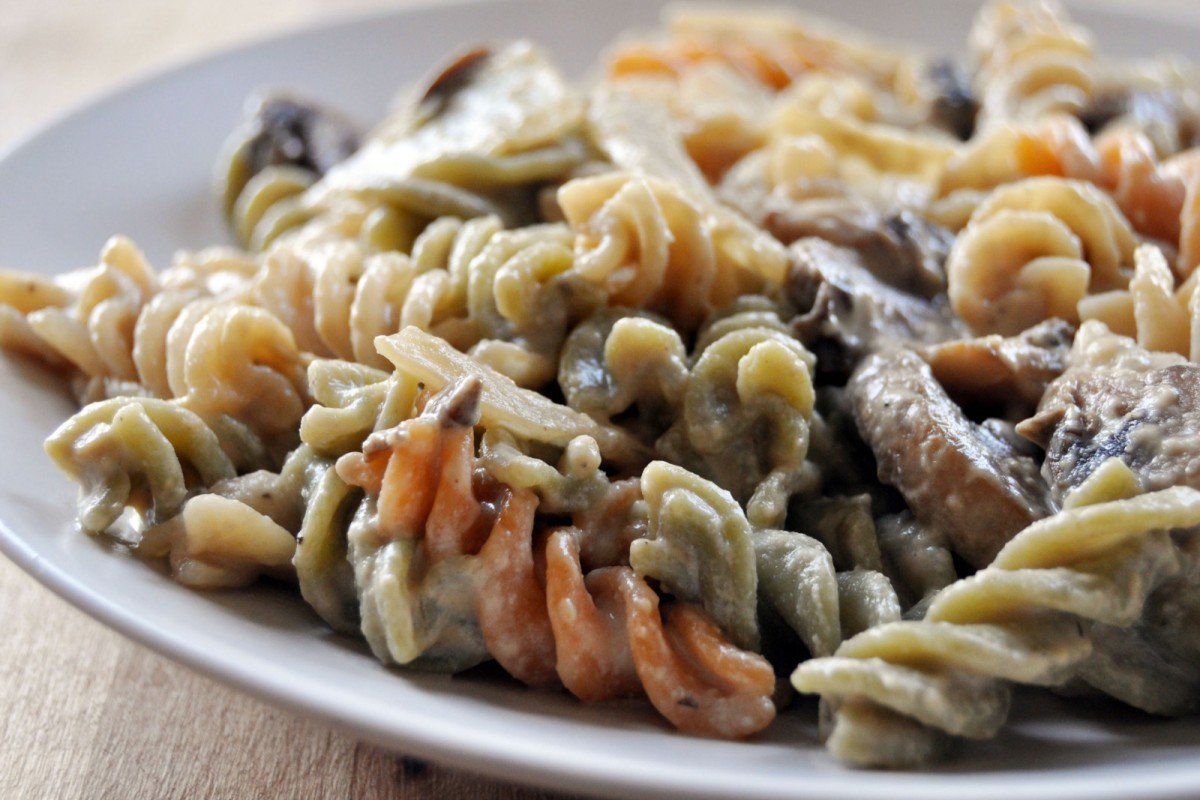 CASHEW MILK:
It's similar to almond milk in that it does not contain much protein, is a good choice for drinking, adding to coffee or pouring over cereal, and can be used in cooking and baking both sweet and savory dishes. Cashew milk Alfredo Sauce, for instance, is a good way to use this milk.
CASHEW MILK ALFREDO SAUCE
1 cup cashews, soaked in water (at least 2 hours)
2 cloves garlic, minced
2 tablespoons olive oil
1/4 cup nutritional yeast
2 tablespoons tamari sauce
3-4 tablespoons water
Salt to taste
Pepper to taste
1/2 teaspoon dried basil
Drain and rinse cashews.

Combine all ingredients, except basil, together in a blender until completely smooth. Add water until desired thickness is reached.

Once blended, stir in basil.

Warm in a small saucepan on stove and serve over pasta, rice or vegetables! Store in refrigerator for up to four days.
Add Recipe to Cook'n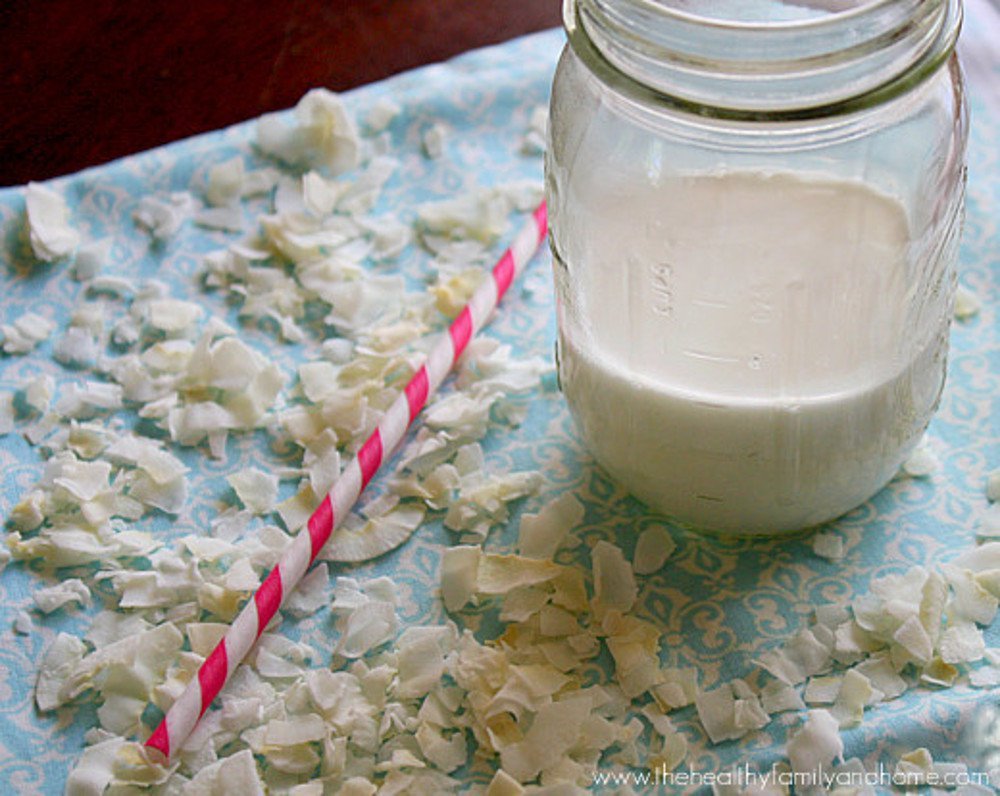 COCONUT MILK:
There is a difference between coconut milk beverages and the coconut milk that comes in a can. Coconut milk beverages are more popular than ever. They are rich and creamy with a good amount of fat but not a lot of protein. It's ideal for drinking straight from the glass, adding to coffee or smoothies or pouring over cereal. It works well in cooking and baking. The coconut flavor is there but when added to recipes, it isn't too strong to have to avoid it in savory dishes.
But canned coconut milk isn't one you want to drink straight. Prepared from coconut meat, it is way too thick and creamy to drink. But it's wonderful in soups, stews and sauces and thick enough to whip into whipped cream.
RICE MILK:
It's thinner than other non-dairy milks. One cup of rice milk contains 2 grams of fat, 1 gram of protein and no fiber. Its light, sweet flavor works for adding to coffee or pouring over cereal. Some people think rice milk has the closest taste to cow's milk. It's a good choice for desserts and works well in soups and light sauces, but is too sweet for more savory recipes. This can be used for baking but because it's so light, the recipe will probably require some other type of thickening agent such as flour, xanthan gum, or cornstarch.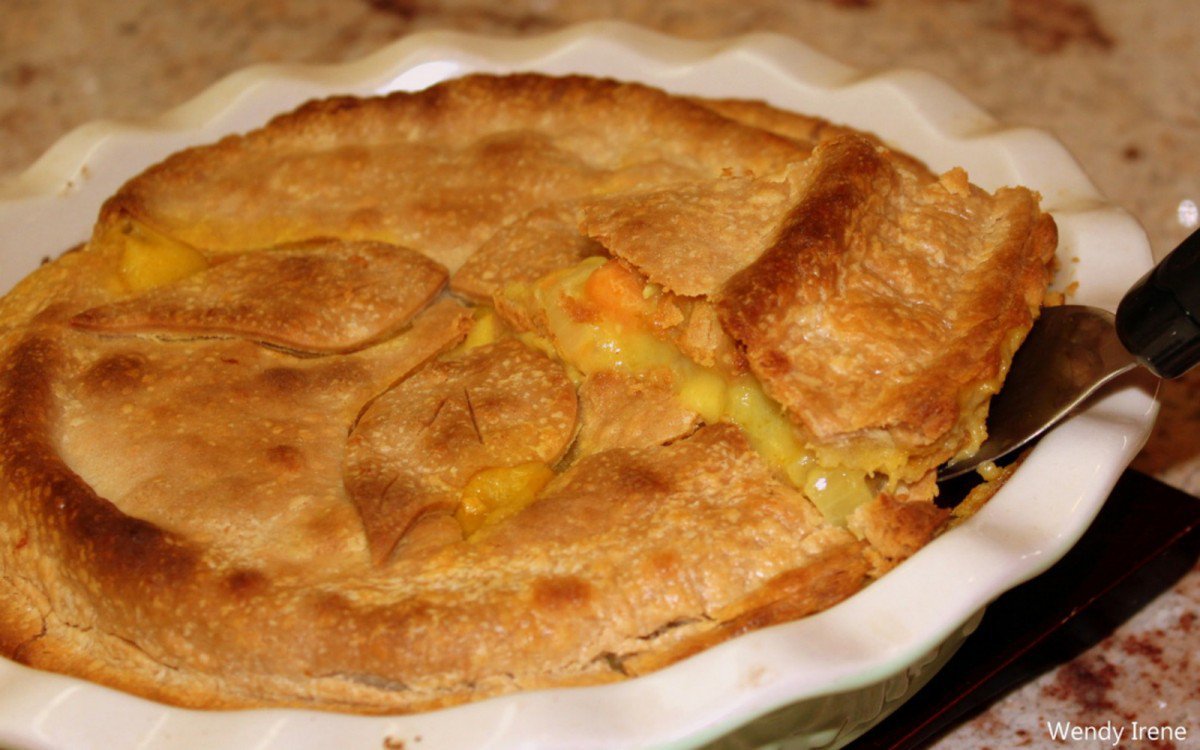 OAT MILK:
Made with presoaked oat groats, it's light with a mild, slightly sweet flavor, and is comparable to low-fat or fat-free cow's milk. Enjoy it straight from the glass, over cereal or in smoothies. It works well in both sweet and savory dishes. Its light texture makes it good for light cream soups (such as clam chowder) and curries while its sweet taste makes it work in baked goods (such as pot pies).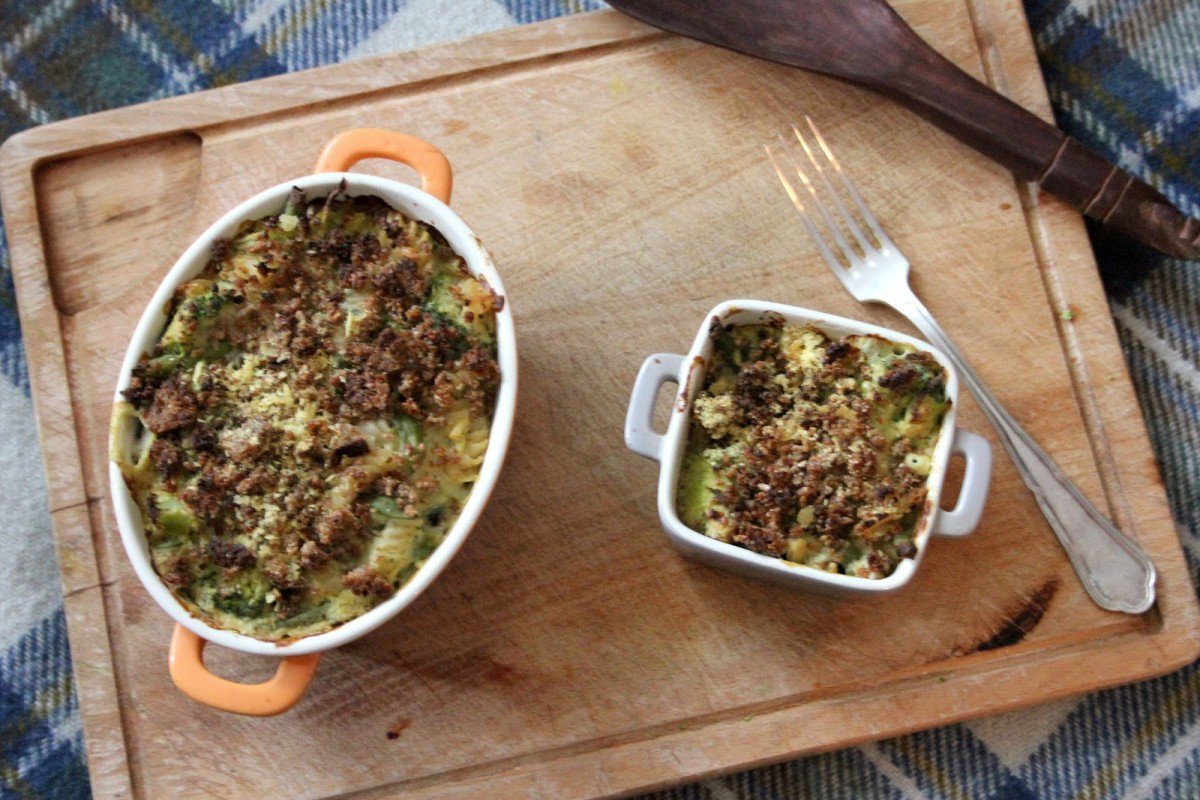 HEMP MILK:
Except for soy milk, it has more protein than other non-dairy milks, plus an entire RDA of omega-3 fats. It's thick, creamy, and has a strong taste that's better suited to savory dishes (though its protein content makes it a good alternative to soy milk for baking). It's perfect for a broccoli cheese casserole, for instance.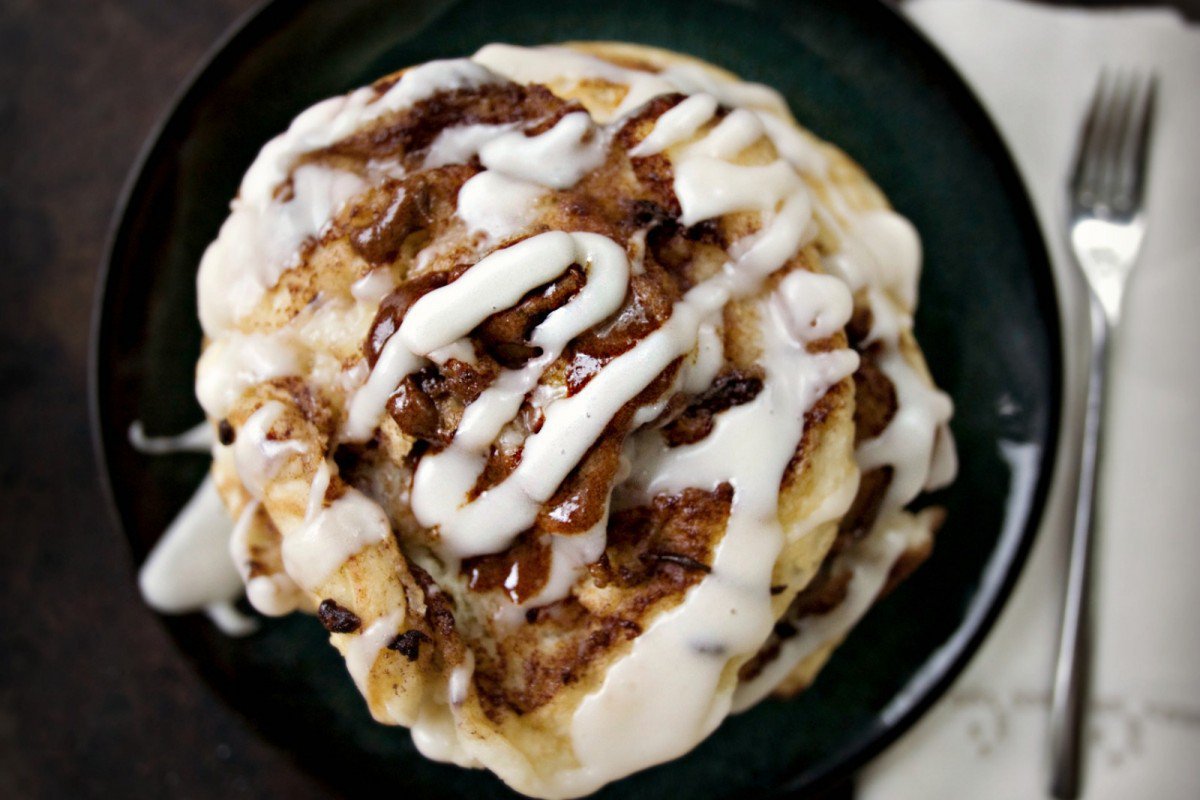 FLAX MILK:
This is cold-pressed flax oil mixed with filtered water and contains lots of omega-3 fats. Thin and smooth, it works well over cereal, in coffee, or enjoyed straight from the glass. It can be used in both sweet and savory recipes (be sure to use unsweetened for savory recipes). It works well in muffins and pancakes.
To end, there's just no good reason to keep drinking cow's milk when there are so many plant-based milks available that are delicious, healthy and wonderful in every recipe.
Sources:
www.onegreenplanet.org
www.donoharm.org

Alice Osborne
Weekly Newsletter Contributor since 2006
Email the author! alice@dvo.com