Puppy Chow is The Perfect Summertime Snack- In all Its Varieties!
What is summer without a billion fun activities? Drive-in movies, picnics, stargazing, pool parties, late-night walks, splash pad outings- so many things to get us out of the house and celebrating! What's a celebration without a little snack to go along? ;)
One of my favorite snacks is muddy buddies, otherwise known as puppy chow! Most of us are probably familiar with the standard chocolate and peanut butter combination- because it's hard to beat the delicious combo of peanut butter and chocolate! Add that delectable soft crunch and it's truly an addicting snack!
Whether you're a big fan of the original puppy chow or not, it's always fun to try a new twist on old classics! And with puppy chow, there is no shortage to the amount of variations you can try! Here are a few I have personally tried and loved: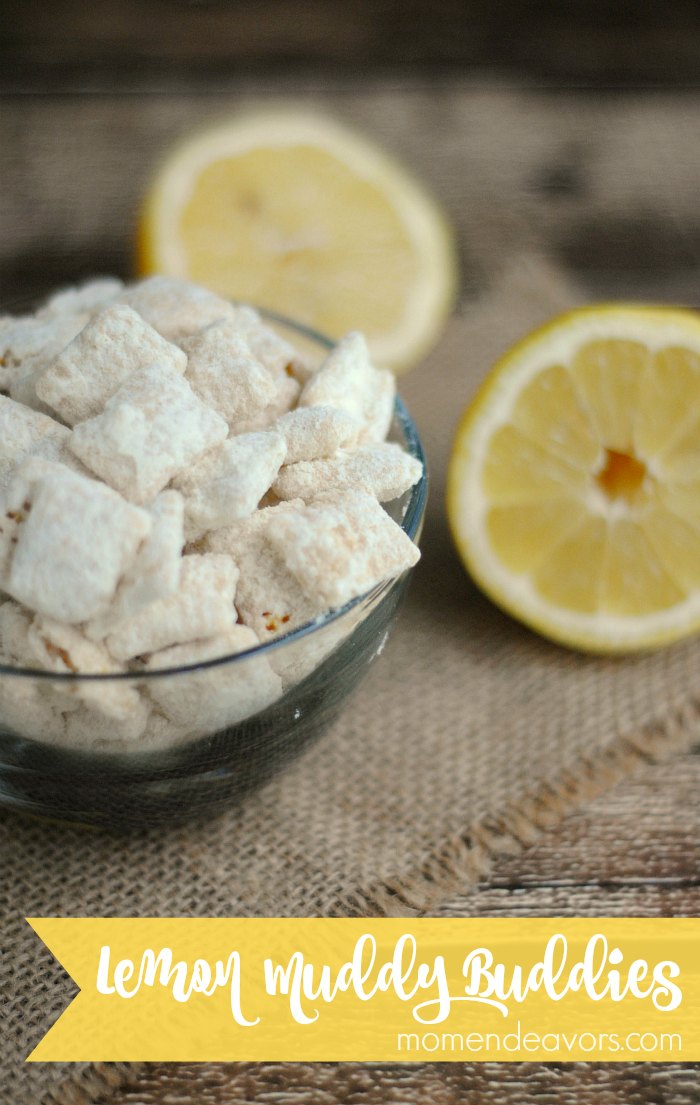 Lemon Muddy Buddies- The perfect summertime snack- because is there anything more summer than lemons?? I also love how simple this recipe is- you just use lemon cake mix! Literally- cover your chex with melted white chocolate, shake it in a bag with lemon cake mix and voila! Lemon puppy chow heaven!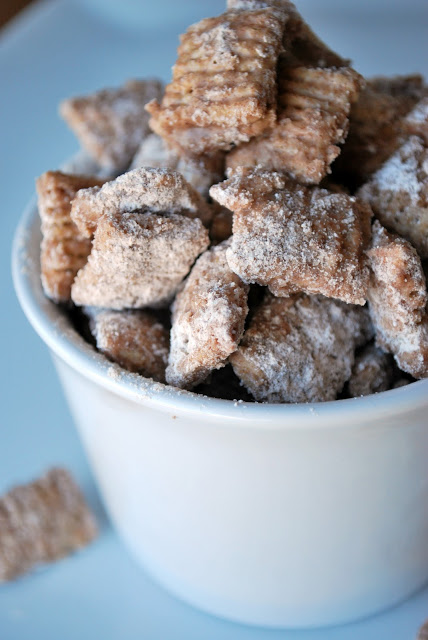 Add Recipe to Cook'n
Cinnamon Churro Chex Mix- This stuff is extremely tasty- but be forewarned! If you're pregnant or struggle with acid reflux, you are going to be get major heartburn eating this ;). But you know what? Sometimes it's worth it ;) At least a couple of bites worth ;) These are packed with cinnamon flavor and still have that delectable crunch. I bet these would be really tasty with a few white chocolate chips tossed in to pair with the spicy cinnamon flavor!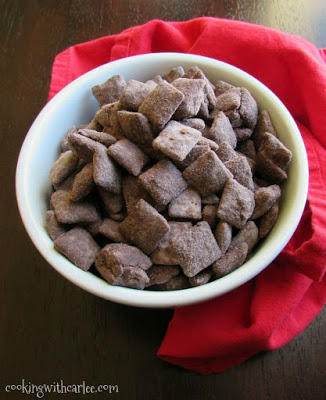 Brownie Batter Puppy Chow- If you're a dark chocolate fan- this one is definitely for you. I LOVE brownies, and what's not to love about that brownie batter flavor? This recipe is basically you're classic muddy buddy recipe, but instead of using powdered sugar, you coat your chex in regular powdered brownie batter. My sister doesn't usually like muddy buddy variations- but she's one of the biggest lovers of dark chocolate that I know and she LOVED this stuff! I also used a brownie mix that had chocolate chips, and I loved the little extra bit of chocolate it added!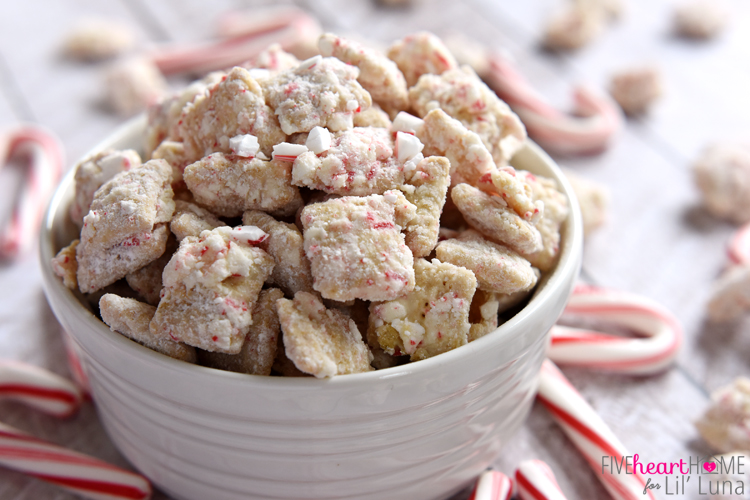 White Chocolate Peppermint Puppy Chow- I didn't use to be a fan of mint and chocolate together, but in my adult years I have seen the light- it is truly an addicting combo! I also love the added crunch the peppermint candies give to the the mix! This is a great one for the holidays, but if you're a mint fan, who cares what time of year it is??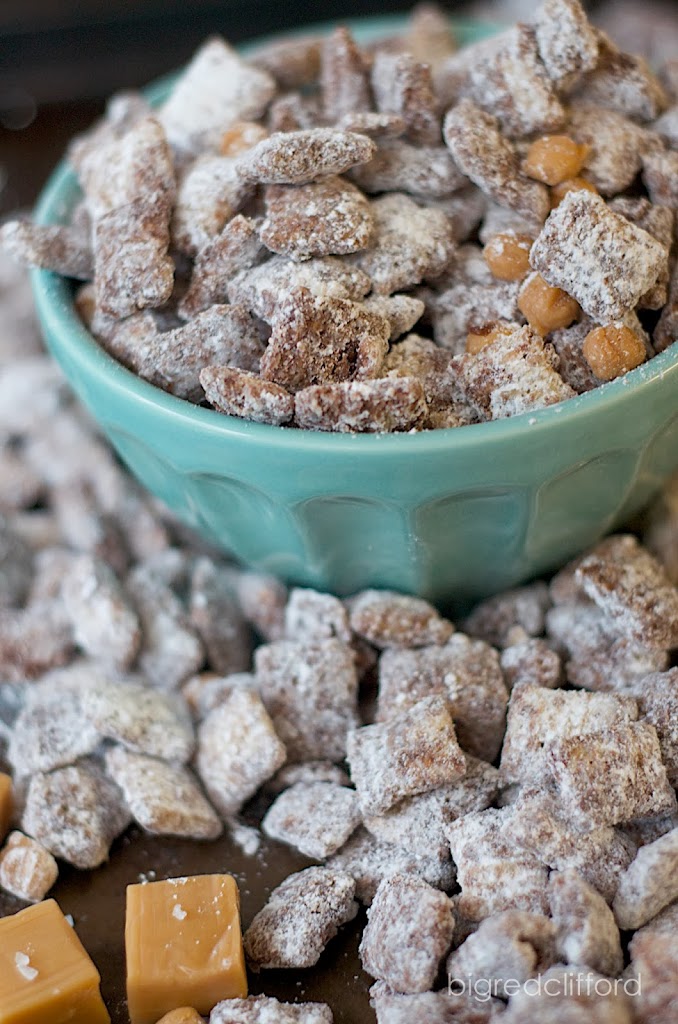 Add Recipe to Cook'n
Salted Caramel Muddy Buddies- Caramel might be one of all-time favorite things ever- and this mix hits the spot! You still get that chocolatey crunchiness, but with an amazing caramel overtone- and of course, lots of bites of actual caramel pieces! This stuff is HIGHLY addicting.
There are so many variations out there, but these ones are tried and true for me! I have several more I've been dying to try…. You just can never have too many muddy buddies :). I definitely need to make a Muddy Buddy cookbook in Cook'n! Do you have a favorite variation of muddy buddies? I'd love to hear it!
Add Recipe to Cook'n
Sources:
http://www.larissaanotherday.com/2012/03/cinnamon-churro-chex-mix.html
https://www.cookingwithcarlee.com/2015/08/brownie-batter-puppy-chow.html
https://lilluna.com/white-chocolate-peppermint-puppy-chow/
https://colormemeg.com/salted-caramel-chocolate-muddy-buddies
https://www.momendeavors.com/lemon-muddy-buddies-recipe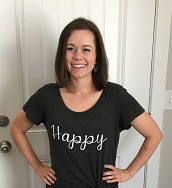 Camille Hoffmann
Weekly Newsletter Contributor since 2014
Email the author! camille@dvo.com