Why There's Never Enough Cherries!
My family moved to a new town in November, and it's been really fun to see how different the culture is just moving 30 minutes away from where we lived before. We live in a really rural area- there's a huge empty field behind our house, and people driving tractors on the main street of the town (where the only 3 stoplights in the whole city are) doesn't even turn heads. We've come to love the slower paces and the friendly community.
We've also really grown to love the abundance of cherry trees here! In the field behind our house there are several random little cherry trees, and it's not even an official orchard. There are TONS of pick-your-own cherries orchards here in town, and I think it's just the coolest thing ever:).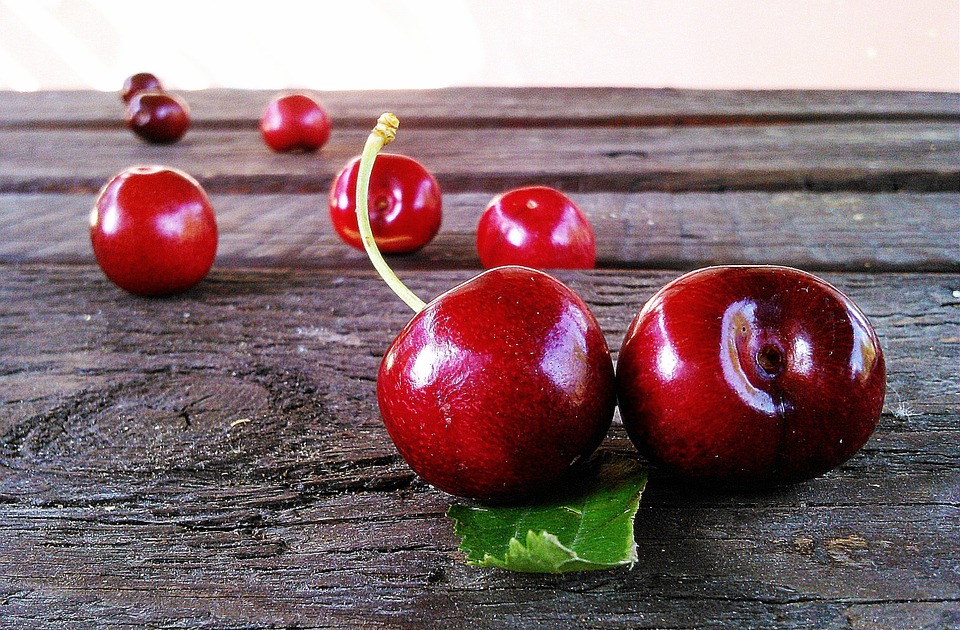 Of course, with lots of cherries, we also need ways to use those cherries! Granted, I think anyone could sit with a bowl full of fresh cherries and pound it right there on the spot, but when you get pick cherries for .60 a pound, you're going to have a lot of cherries!! And I know we aren't the only little city with cheap cherries this time of year;). Here are some suggestions on what to do with all those abundance of cherries you'll have this summer!
*Freeze them! This one is probably the most obvious, but seriously- cherries have such a deep, delicious flavor, they are the perfect addition to any smoothie you might want to pull together. Just pit them first to save hassle later;).
*Homemade Cherry Pie Filling. Cherry pies are one of the ultimate American desserts, am I right? ;) But why buy cherry pie filling when you can make your own at home? Put your canning skills to the test and you'll have fresh cherry pie filling for several months! If you don't want a huge pie every time you want cherry pie, just bake them in small glass jars or muffin tins for tiny little cherry pies!
*Cherry muffins. Who says blueberry muffins have to steal the show every time? Use your favorite blueberry muffin recipe and just replace the blueberries with cherries. A little streusel on top- so so good.
*Cherry syrup. I seriously love the flavor of cherries, and I can see myself putting cherry syrup on just about anything- pancakes, ice cream, tapioca pudding, cake, with a spoon… ;) . Here's a recipe you can try!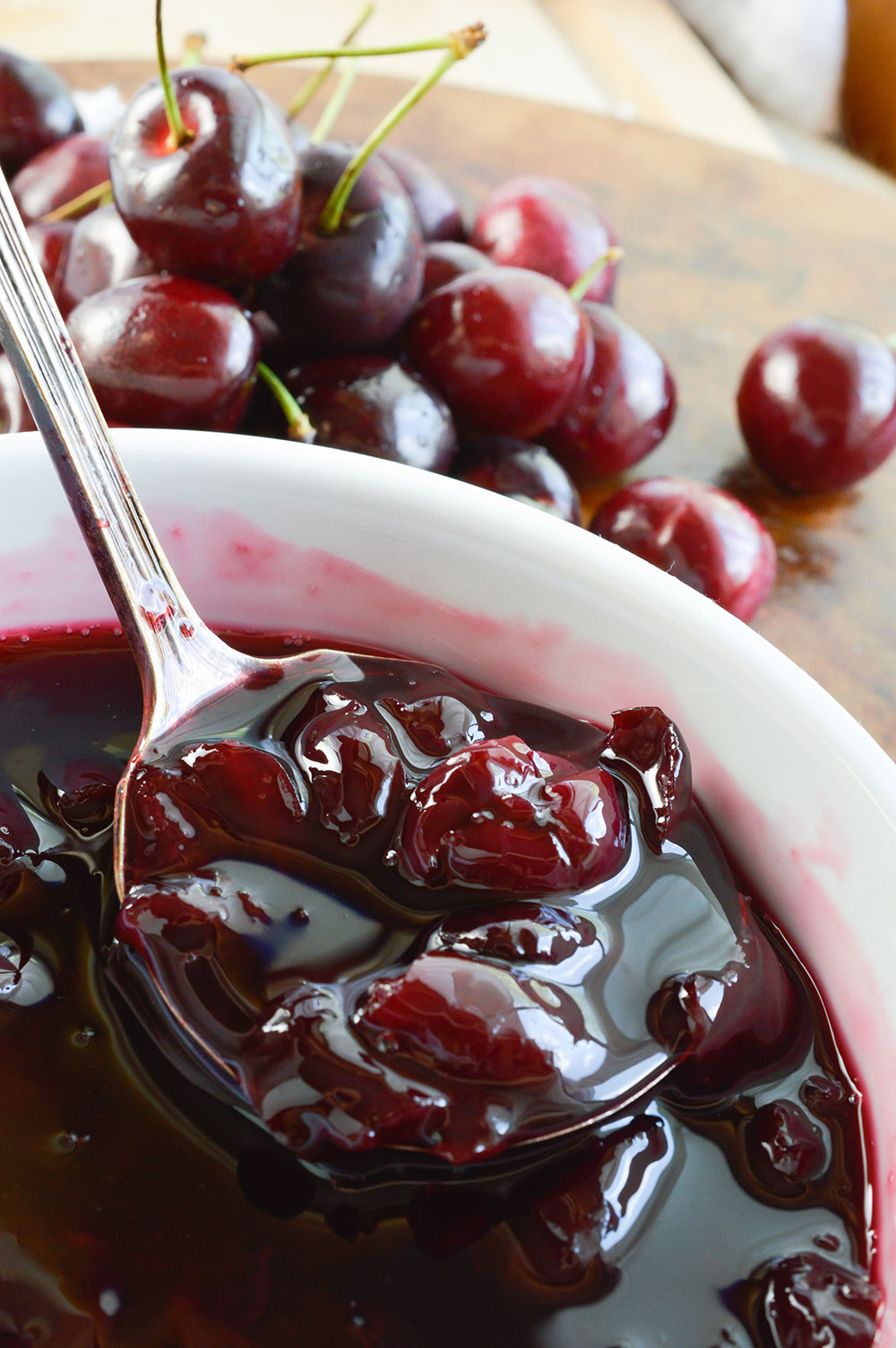 Add Recipe to Cook'n
*Cherry Cheesecake. As if I needed another excuse to make cheesecake!! You could make the cherry syrup and pour over the cheesecake, or swirl it into the cheesecake before you bake it for a beautiful, summertime dessert. You could even bake the cheesecake filling on brownies…. YUM.
*Berry Salad. I have found several tasty recipes for berry salads- who says you can't just throw a few cherries in there as well?? You could even experiment with a few cherry vinaigrettes as well (and I bet they would have a beautiful color!)
*Grill them. Put a fun twist on your summer barbecues by grilling cherries and peaches and serving with ice cream… my mouth is literally watering right now!
I know I've only scratched the surface of the many delicious things you could do with cherries! I think I need to go pick a whole lot more! What are your favorite go-to cherry recipes? I'm still looking for ideas;). Share yours in the comments below!
Sources:
http://wonkywonderful.com/cherry-syrup-recipe/
http://www.crumbsandchaos.net/2013/07/fresh-cherry-pie-filling/#_a5y_p=1902513
http://homecookingmemories.com/grilled-peaches-and-cherries-cinnamon-honey-syrup
https://pixabay.com/en/photos/fresh/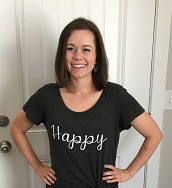 Camille Hoffmann
Weekly Newsletter Contributor since 2014
Email the author! camille@dvo.com