Add a Twist to Your Taco Tuesday!
I have been on vacation the last couple weeks visiting both sides of our family up in Idaho and Utah and I have had an absolute blast! But even besides the fun, I have learned a lot from my older sisters during my stays with them (but shhhhh! don't tell them! We're still very competitive so they needn't ever know I said such things! :) ) One of my sisters has such a great system down for quick and easy dinners--I just have to start trying this!
She has a family with four kids and she said a few months ago they sat down and had a family meeting because she had had enough of all the fighting at dinner time. They were complaining about what she had made or even refused to eat dinner sometimes. So they decided that they would each make a list of some of their favorite meals and then they made a master list of what they would have each and every week until they needed a change.
Monday night is chicken nuggets
Tuesday night is Taco Tuesday
Wednesday night is spaghetti
Thursday night is grilled cheese
Friday night is pizza night, either they make it at home or order some in
Saturday night is leftover night
Sunday they will usually have a nice roast or something for Sunday dinner
She said it has pretty much completely taken away the arguing and refusals and it makes it easier for her since she never has to brainstorm too much what to make for dinner all the time. And my other favorite thing about this is how much variety she will do for any given night. For example, chicken nuggets on Monday night is really just a guide. She might do chicken parmesan or chicken rollups or go pick up some fried chicken if it's a particularly busy Monday night.
My favorite night that I definitely want to bring to my own family was the Taco Tuesday night. My family's favorite kind of food is Mexican food so I would love to start have a Taco Tuesday every week. You could go with your classic taco night. One little tip I will throw out there for taco night that has become a staple is the Double Decker.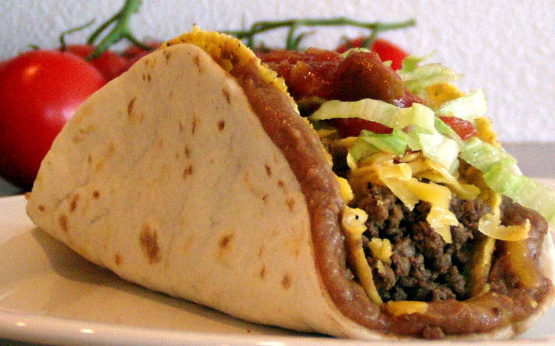 Lay a soft tortilla on your plate and add either some refried beans or melt some cheese on there and then add a hard shell and fill with the rest of your taco fixings and get the best of both worlds from the hard and soft shell. It is so delicious!
Instead of tacos you could do taco soup!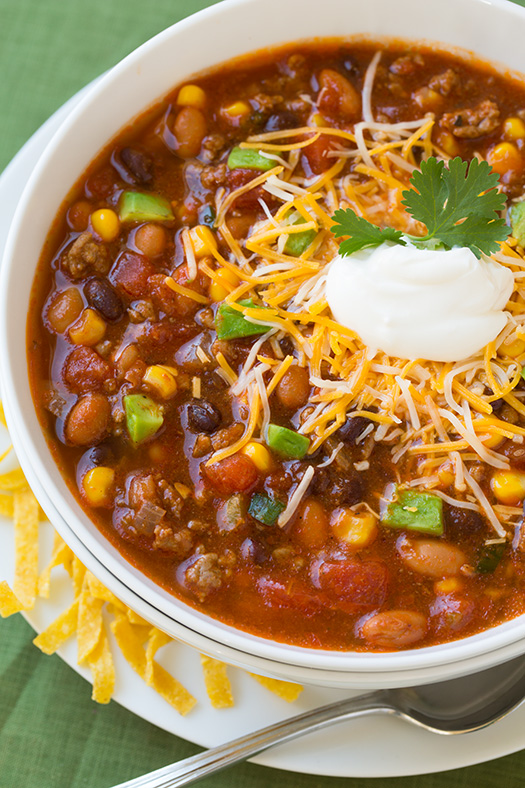 Taco soup is one of those meals I feel has a lot of bang for your buck. It is so easy to throw together but the taste payoff is incredible!
You could do a lovely taco salad!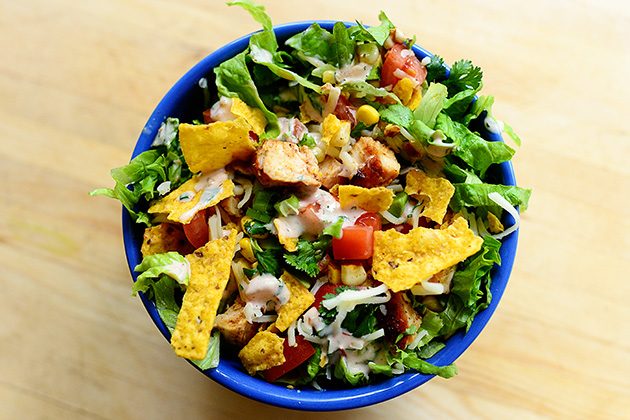 You could do something really fun for the kids because they get to make it and eat it right in the bag with a walking taco. And hey—less cleanup for you! A double win!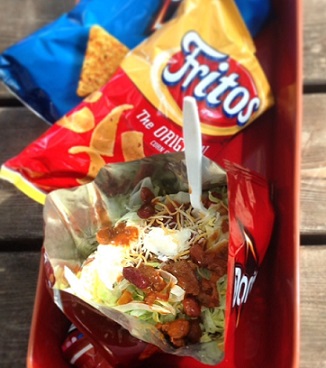 Or you could go really authentic and make some carne asada tacos with corn tortillas with some fresh cut up onions and cilantro on top. Yummm!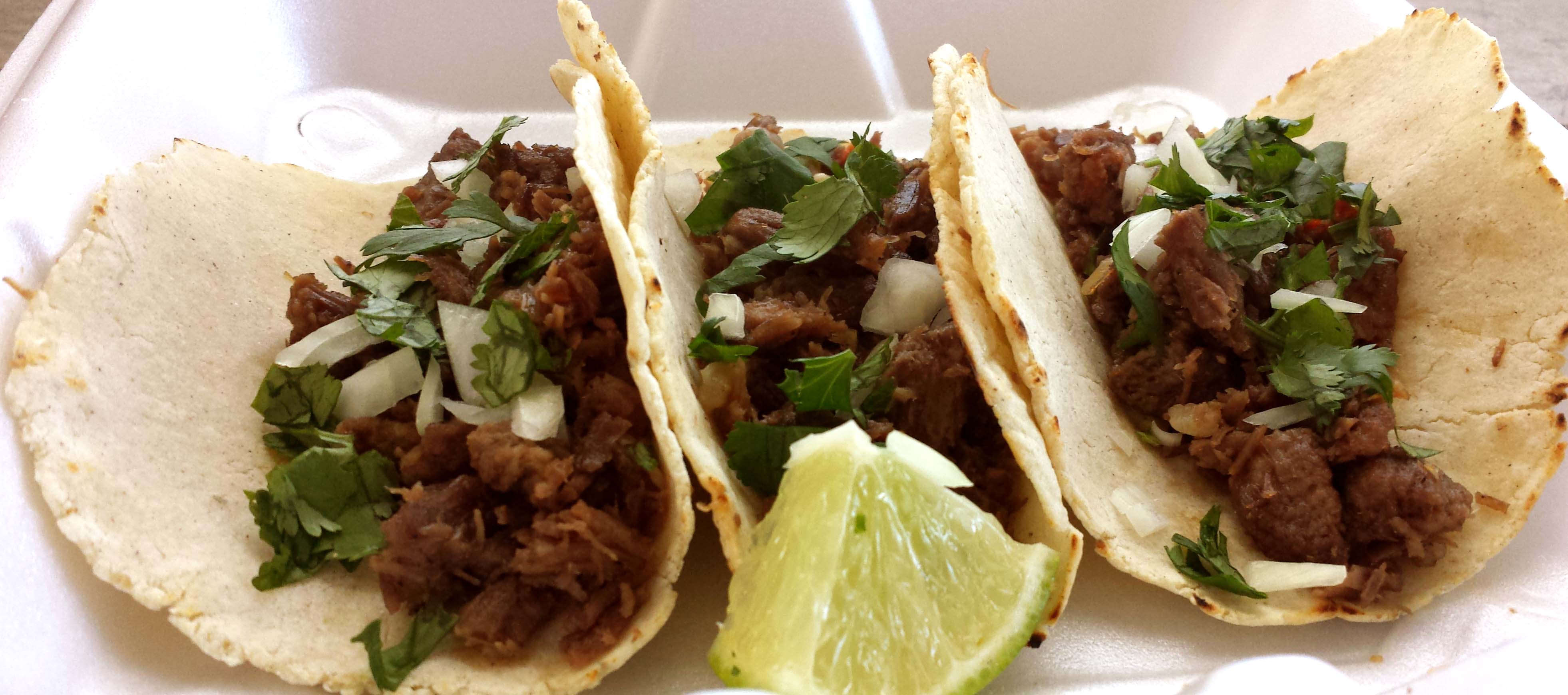 And I have one more take on the taco that I had never had before but my sister made it that week for Taco Tuesday and she calls it the taco wreath.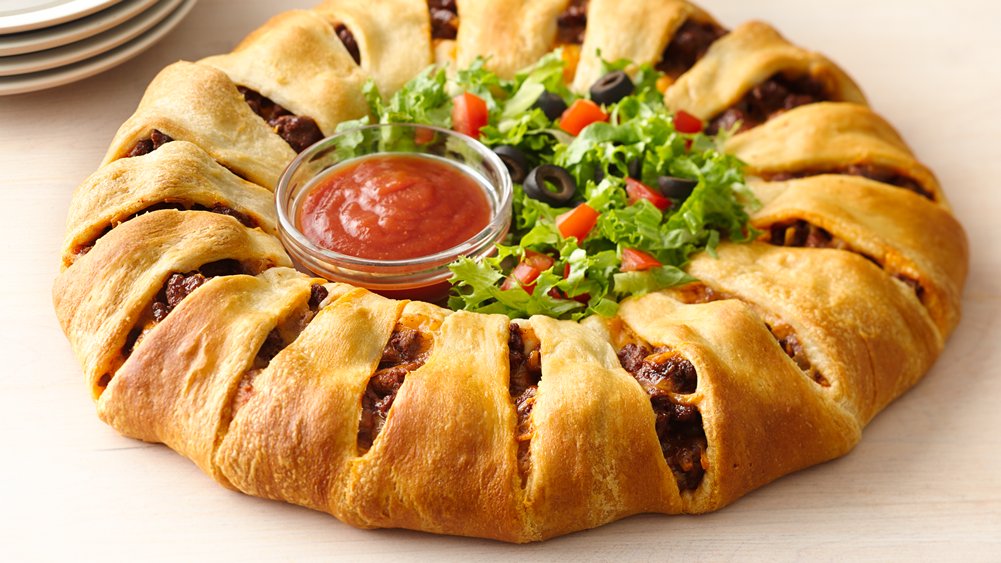 Have you guys ever had this before? It is basically your taco meat and cheese rolled up in crescent rolls and then you add all your usual taco fixings on the top. It is a welcome and delicious addition to the Taco Tuesday family. (Recipe is below.)
Ok, after seeing all these mouth-watering taco pictures I am ready to start Taco Tuesday right now! I don't care if it's Friday. Who's with me??
I think adding Taco Tuesday would be a fun thing to do each week that my kids would get excited about. Do you already do Taco Tuesday? What is your favorite taco-related meal to make?
Taco Crescent Ring
Ingredients
1 lb ground beef
1 package (1 oz) taco seasoning mix
1 cup shredded Cheddar cheese (4 oz)
2 cans (8 oz each) Pillsbury™ refrigerated crescent dinner rolls
Shredded lettuce, chopped tomatoes, sliced ripe olives, taco sauce or salsa, as desired
Directions
Heat oven to 375°F. In 10-inch nonstick skillet, cook beef until no longer pink. Add taco seasoning mix and 1/2 cup water. Simmer 3 to 4 minutes or until slightly thickened. In medium bowl, mix beef mixture and cheese.

Unroll both cans of dough; separate into 16 triangles. On ungreased large cookie sheet, arrange triangles in ring so short sides of triangles form a 5-inch circle in center. Dough will overlap. Dough ring should look like the sun.

Spoon beef mixture on the half of each triangle closest to center of ring.

Bring each dough triangle up over filling, tucking dough under bottom layer of dough to secure it. Repeat around ring until entire filling is enclosed (some filling might show a little).

Bake 20 to 25 minutes or until dough is golden brown and thoroughly baked. Cool 5 to 10 minutes before cutting into serving slices.
Add Recipe to Cook'n
Sources:
www.food.com
www.cookingclassy.com
www.thepioneerwoman.com
www.johnnygsdelicioso.com
www.whatscookingamerica.net
www.pillsbury.com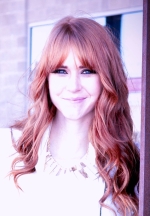 Mary Richardson
Weekly Newsletter Contributor since 2014
Email the author! mary@dvo.com