What to Eat When It's Too HOT to Eat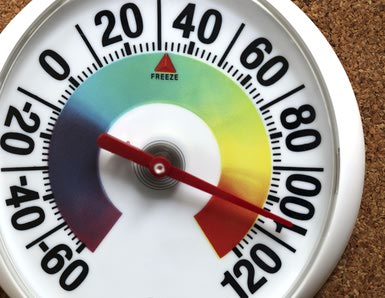 Have you noticed that when the weather gets hot your appetite tends to decrease? It seems like the human body doesn't do that well with the temperature extremes between the hot blasting outdoors and freezing air conditioned indoors; lack of interest in eating is a common response to this.
This has been a hot topic (pun intended) on the Internet lately, what with unusually hot weather showing up across the country right now. The big question around this topic is how and what to eat when it's so hot? Here to answer that question is a list of ten nutrient-loaded snacks for when you feel like it's too hot to eat (courtesy of www.thekitchn.com).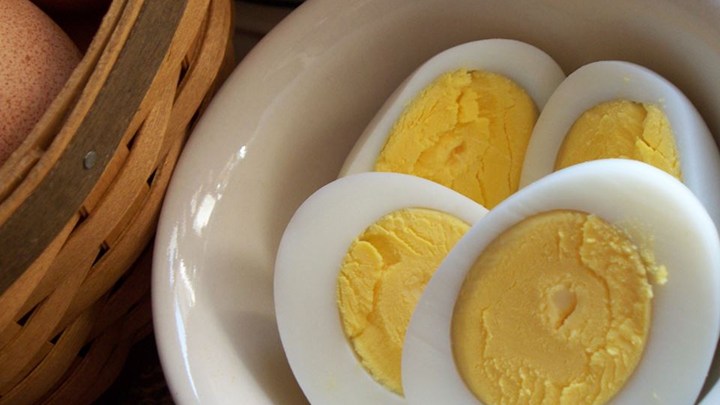 IDEA 1: Chilled Hard Boiled Eggs.
 They're small, easy to consume and pack a punch of protein. Add a sprinkle of salt and you're all set.
Speaking of salt, this is a crucial mineral that the body easily looses in HOT weather. So to combat this, do add a tiny smidge of pink Himalayan salt not only to the suggested hard cooked eggs, but even to your water. Your body will thank you.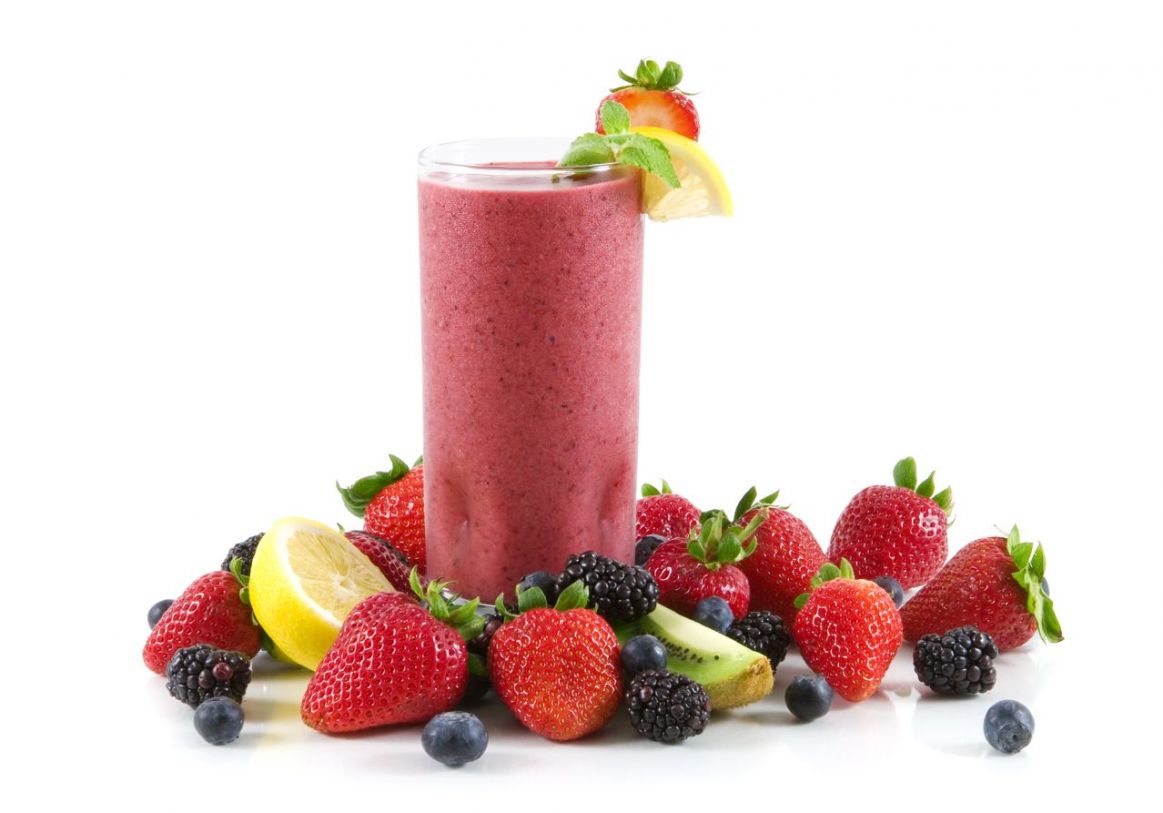 IDEA 2: Smoothies.
 This is the ultimate vessel to deliver whatever nutrients you require to last you throughout the day. Although smoothie shops sell you ridiculously large portions, a small 12 ounces is enough to get some serious nutrition without leaving you with a growly stomach and waning energy (which the heat easily saps).
And by the way: Smoothies freeze well and make the best popsicles. So make extra and freeze some.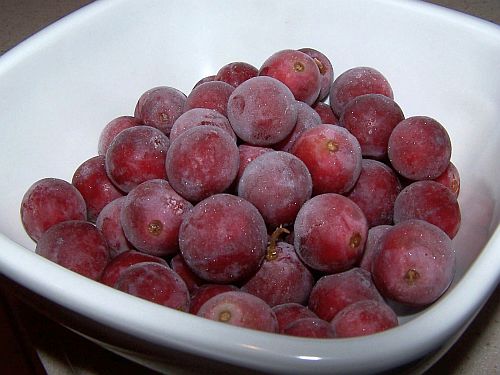 IDEA 3: Frozen Grapes.
There is a severe cult-following for this simple snack (and I'm part of it)! Just toss any bunch of grapes straight in the freezer. The end result is something that requires chewing, provides energy, and has a pleasant tang without being a milk-based dessert or snack.
IDEA 4: Cold Noodle Dishes. It might be soba or buckwheat noodles, but either way you can create sauces with big flavor and deliver them in a crisp, cool manner.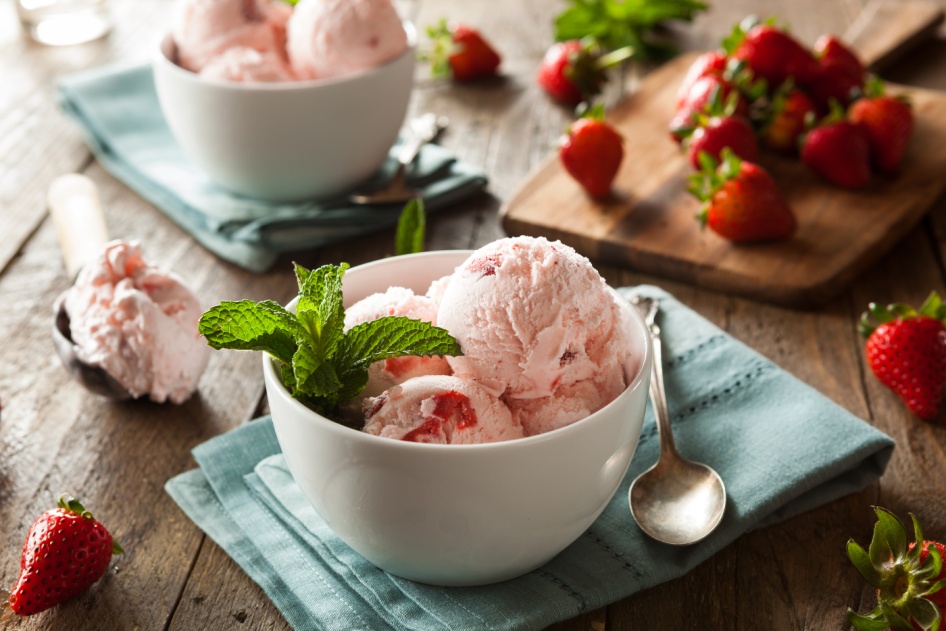 IDEA 5: Ice Cream.
Although it might not offer anything nutritionally, it is still the go-to snack for many that are staring high temperatures in the face. A cool bowl of almost any flavor is usually more than welcome.
IDEA 6: Water.  Even though you don't eat water (though the tap water in some cities makes you wonder about that), it's a great way to cool down your insides and put off hunger for a little while longer until you're ready to consume a real meal instead of snacking.
Water flavored with fruits is also a superb way to not only hydrate but increase your vitamin intake was well. For instance, try these ideas from www.thekitchn.com: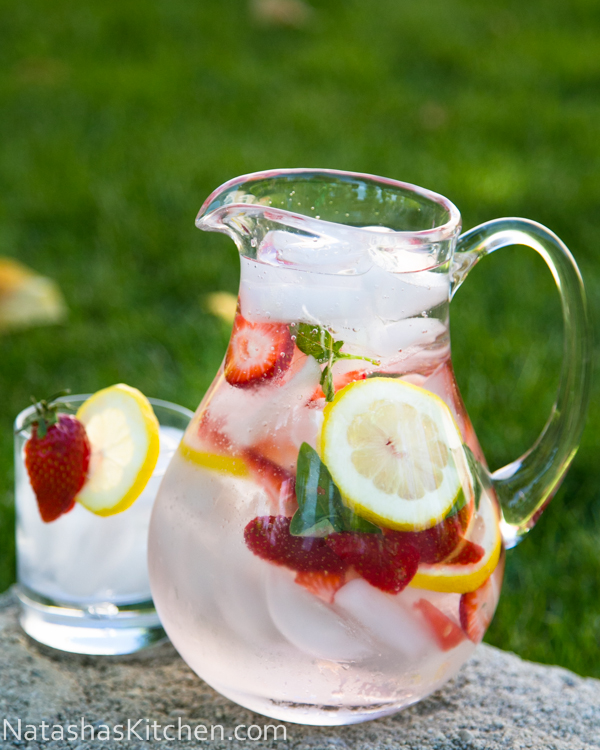 FRUIT AND HERB FLAVORED WATERS
Feel free to triple or quadruple the flavoring agents before tossing them into an icy pitcher of water. Also, don't stop at flat water — try swapping it out for plain seltzer or sparkling mineral water (I call this concoction "legal soda pop") for a bubbly and even more refreshing twist.
1 tall glass of water filled with ice + fresh fruit and herbs (suggestions follow)
Sweet Orange-Basil Water: Sweet yet savory basil is the perfect complement to tart and refreshing orange segments. Slice the orange in thin rounds and drop a handful into a glass, along with 3 thinly sliced basil leaves. Fill with ice and water.
Minty Mixed Melon Water: Gather together a combination of your favorite melons for this colorful mix. Drop cubes of watermelon, cantaloupe, or honeydew into a glass, along with 4 thinly sliced mint leaves. Fill with ice and water.
Spicy Ginger, Blueberry, and Lemon Water: Sweet, citrusy, and spicy — this water has a little bit of everything. Drop a handful of blueberries into a glass with a few lemon slices and a 1/2-inch piece of fresh ginger (peeled and thinly sliced). Fill with ice and water.
Strawberry-Tarragon Water: The licorice-like flavor of tarragon is a perfect match for juicy strawberries. Hull and slice 3 strawberries. Add them to a glass with 2 sprigs of tarragon. Fill with ice and water.
Plum, Raspberry, and Thyme Water: Add refreshing thyme to sweet plums and raspberries and you've got the taste of summer in your glass. Drop a few slices of plums into a glass with a small handful of raspberries and 2 to 3 sprigs of thyme. Fill with ice and water.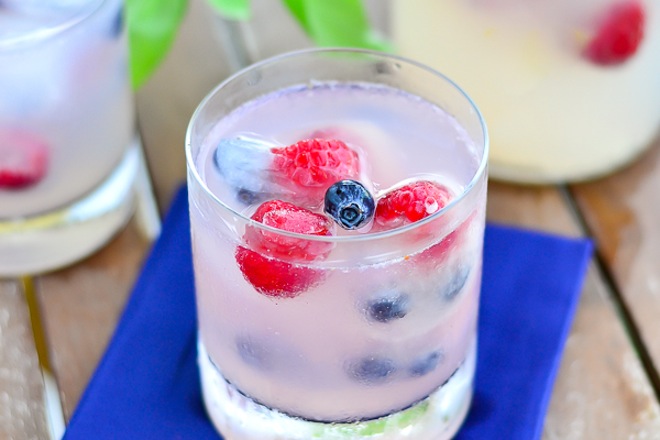 Still on the flavored water theme, if you don't want to make an entire pitcher of flavored water, then make individual glasses using ice cubes that were frozen with fruit pieces in them. As they melt they will add a nice flavor to your water.
IDEA 7: Spicy Foods.  Many will tell you that a spicy curry (Indian or Thai) is the way to go because it makes you sweat. [ALICE: Whether this is urban folklore or not, I don't know. But curry-lovers appreciate the suggestion!]
IDEA 8: Jerky. Although there's tons of fresh fruit available during the sweltering heat, you might not always want the sugar (even if natural) that comes with it. A nibble of homemade jerky is a great alternative, and gives you some substance unlike some of the other options above.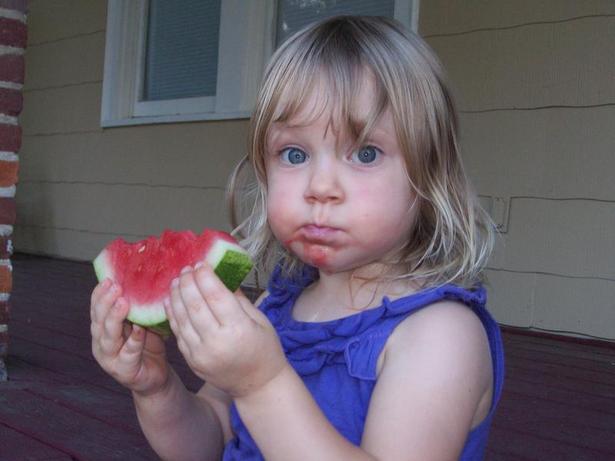 IDEA 9: Watermelon.
Growing up, Sunday dinner in the summer was 1/4 or 1/2 of a watermelon and a spoon. We're not sure if it was the cool melon itself that made us feel better or the eating process where we got a fare amount of it on us during the process, but either way, watermelon is slushy and juicy without busting out a blender!
But if you do want to bust out the blender, make this: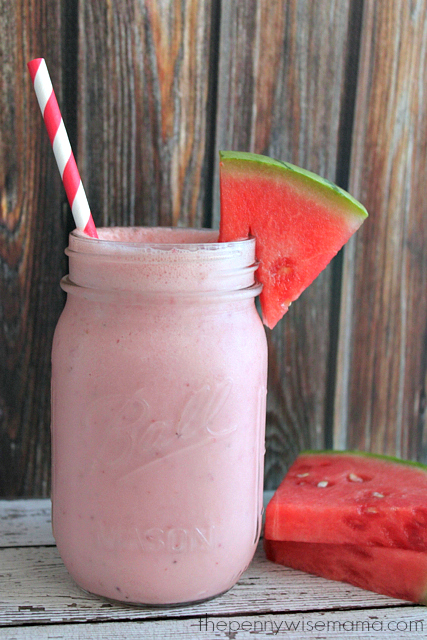 WATERMELON COOLER
4 cups watermelon chunks
2 cups Greek yogurt with honey (OR use plain yogurt and add 1 tablespoon honey)
Add ingredients to blender and blend until liquefied. ENJOY!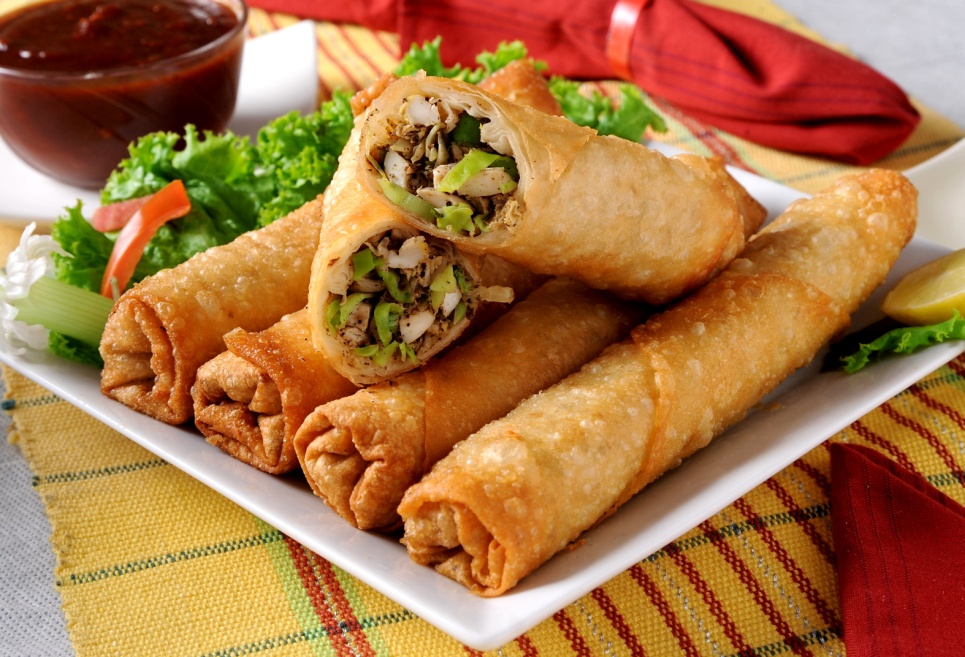 IDEA 10: Spring Rolls.
We have to say up front that any food shaped like a burrito is a winner in our book, but when the summer sun heats up, spring rolls are an easy dish to throw together, especially if you take a few minutes to do the prep work ahead of time. Add your choice of protein and you have a complete meal without adding any heat!
Do you have one to add to the list? Let us know in the comment section below!
Add Recipe to Cook'n
Sources:
www.dc.about.com
www.bestfromthecascades.com
www.kidscooking.about.com
www.steenaholmes.com
www.coastalmommies.com
www.natashaskitchen.com
www.thekitchn.com
www.thepennywisemama.com
www.recipeshubs.com

Alice Osborne
Weekly Newsletter Contributor since 2006
Email the author! alice@dvo.com