Bobby Flay's Grilled BBQ Ribs with Root Beer BBQ Sauce
A good couple hours of a general Saturday afternoon for us is spent chillin on the couch, watching Chip and Joanna fix up cute little houses in Waco, Texas. It leads my little mind to believe should the chance ever come that I move to Waco, Texas I could fix up an old, ugly house easy peasy!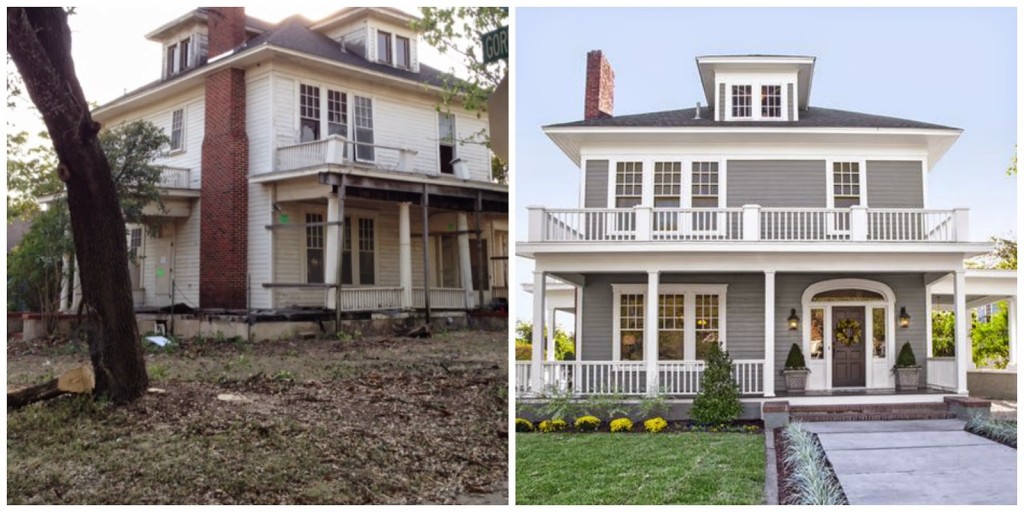 My husband and I could do it in a matter of weeks and everything would just come so naturally with no hitches during the process. This could only happen if I were to live there though because heaven knows you cannot find an absurd amount of adorable little run-down houses with ginormous gorgeous yards anywhere else I've lived! Waco here I come!
Needless to say, I have lofty unrealistic dreams about my ability to make over houses due to watching tv and thinking it looks a lot easier than it actually is. Same thing rings true for my latest experience with making ribs.
We have also been watching quite a bit of this grill-off show called BBQ Pitmasters where all these different master grillers come from all over the country to compete against each other to see who has the best ribs, brisket, pulled pork, you name it they grill it. They are given surprise ingredients and are expected to make amazing grilled food on the fly. They automatically just throw a few ingredients together and somehow it turns out amazing every single time.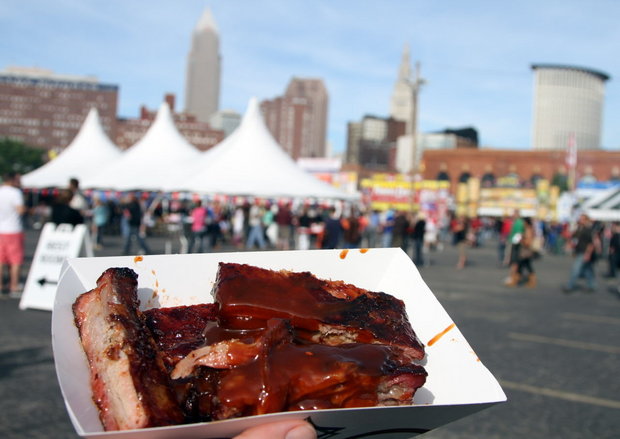 So here come my lofty visions again about making ribs for my son's 2nd birthday with all my in-laws. It sounded pretty cool to just go for it and try making them with concoctions we came up with ourselves. It started out well because we took the time to marinade them all night in Dr. Pepper because my brother in law had heard that doing that makes them really tender. Let the lofty tender meat dreams begin!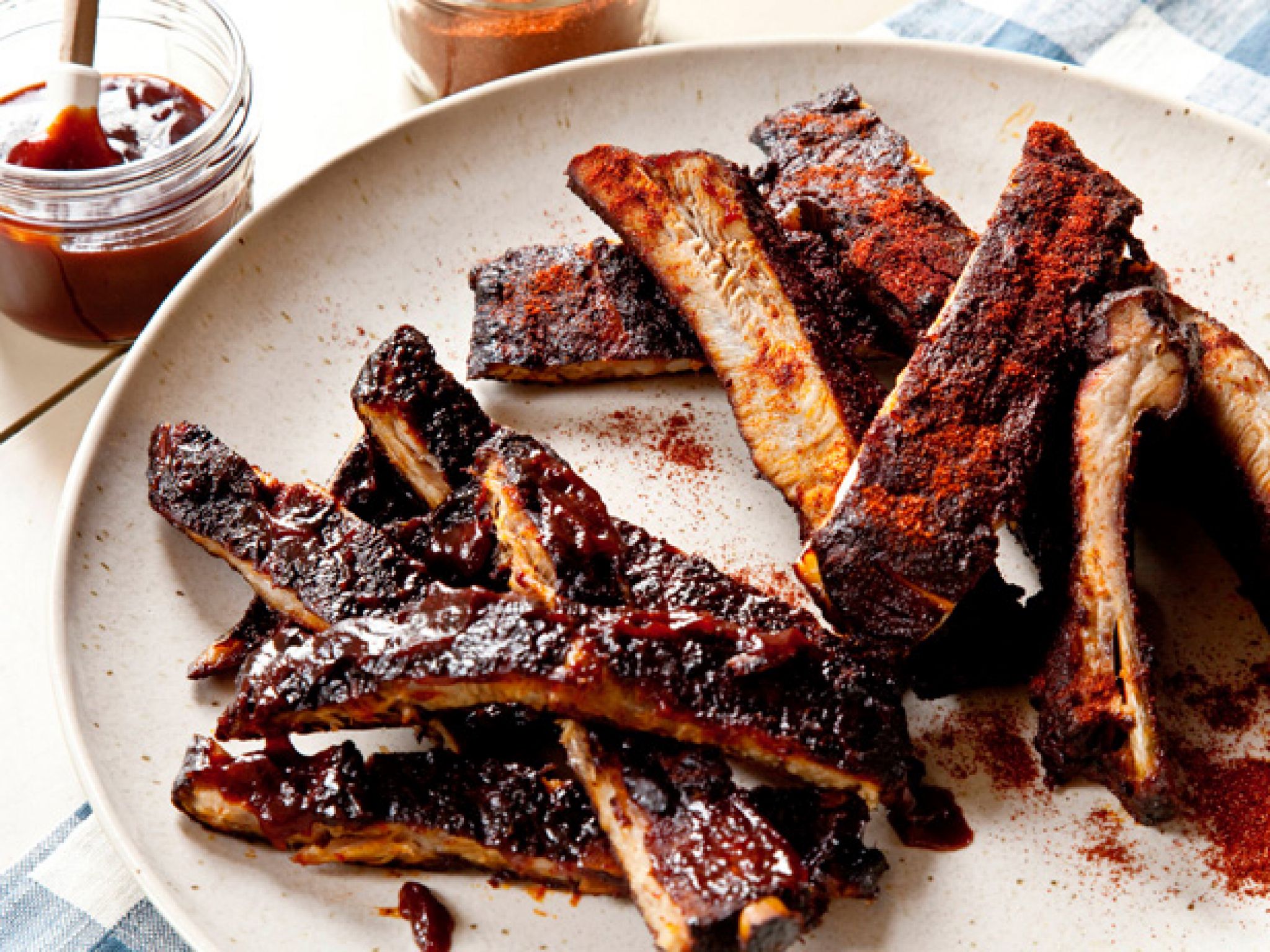 Then the next day I got into the nitty gritty of a birthday party and was busy making cupcakes and cookies and decorating and before I knew it, there was only about an hour before my guests came and the ribs were not cooking yet! Yikes! I was already a little worried I wouldn't have the fall-off-the-bone ribs I had envisioned.
We made our own sauce concoction of Sweet Baby Rays, brown sugar, and Coke and my brother-in-law threw them on the grill to cook for about an hour. When they came out they smelled great and looked great but unfortunately were not great. They were not tender at all! The sauce gave them nice flavor but we just did not cook them low and slow like we should have and therefore they were pretty dry and had to work WAY to hard to eat that rib meat.
I will say the one thing I did right was where I purchased them. I got them at Costco and got 3 really meaty St. Louis style racks of ribs for $26. You can't beat that price that I have seen!
So today I wanted to share Bobby Flay's recipe for tender ribs you can make on the grill. In this recipe you make a brine and refrigerate the ribs for up to 24 hours to really tenderize them. Then you cook them low and slow for another two and a half hours. So I can definitely see where I went wrong there with cooking them way too quickly. He uses a BBQ sauce with the sweetness of root beer, countered with zing of citrus with the juice and zest of a lemon. Yum!
Are you a BBQ champion of your backyard? Do you have any tips or tricks you'd like to share with all of us newbies/wannabes? Please feel free to do so in the comments below.
BOBBY FLAY'S BBQ RIBS WITH ROOT BEER BBQ SAUCE
Ingredients:

Ribs:
1/2 cup kosher salt
1/4 cup molasses
10 whole cloves
4 cinnamon sticks
3 star anise
2 racks St. Louis-style pork ribs, trimmed
Root Beer BBQ Sauce:
2 tablespoons canola oil
1 sweet onion, such as Vidalia, finely chopped
2 tablespoons finely grated fresh ginger
2 cloves garlic, finely chopped
2 teaspoons smoked Spanish paprika
2 cups good-quality root beer
2 cups ketchup
Scant 1/4 cup light brown sugar
2 tablespoons molasses
Juice and finely grated zest of 1 lemon
Kosher salt and freshly ground black pepper
Canola oil, for brushing

Directions:
For the ribs: Combine 12 cups water, the salt, molasses, cloves, cinnamon sticks and star anise in a large saucepan, bring to a boil and cook until the salt is dissolved. Remove and let cool.
Put the ribs in a plastic container, pour the cooled brine over, cover and refrigerate for at least 4 hours and up to 24 hours, turning the ribs several times.
Remove the ribs from the brine, rinse, pat dry and put on baking racks set over baking sheets. Refrigerate for several hours until the surface dries and forms a film.
For the root beer BBQ sauce: Heat the oil in a medium saucepan over medium heat, add the onions and cook until soft. Add the ginger and garlic and cook for 1 minute. Add the paprika and cook for 1 minute. Stir in the root beer and cook until reduced by half. Add the ketchup, brown sugar and molasses and cook over low heat until the flavors meld and the sauce reduces, stirring occasionally, about 30 minutes. Add the lemon juice and zest and season with salt and pepper.
If using the kamado-style ceramic charcoal cooker: Remove the grill grate and ceramic plate from the cooker. Add the hot hardwood charcoal and scatter the soaked hickory chips over the top. Adjust the cooker to maintain a temperature of 225 to 250 degrees F. This temperature should be maintained throughout the entire smoke. Put on the ceramic plate. Put a disposable pan with some steaming liquid on the plate, and then put on the grill grate. Brush the ribs with some canola oil. Put the ribs on the grill, cover and cook until the ribs are tender and juicy, about 2 hours. Brush with the root beer BBQ sauce, turning occasionally, during the last 15 minutes of cooking.
If using charcoal, set up the grill for direct and indirect heat. Brush the ribs with some canola oil. Start the ribs as above over indirect heat. Finish the ribs by moving them back over the hot coals and turning and basting with the root beer BBQ sauce for 15 to 20 minutes.
Add Recipe to Cook'n
Sources:
www.qpolitical.com
www.cleveland.com
www.foodnetwork.com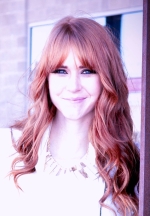 Mary Richardson
Weekly Newsletter Contributor since 2014
Email the author! mary@dvo.com