Hats Off to One of the Most Versatile Cookies on the Planet!
If we had a contest to name the most versatile cookie on the planet, any guesses as to which cookie would deserve the title? Hint: It's a female name. Give up? Lorna Doone. We came to this conclusion because everywhere we turn there's someone coming up for another use for them. On Pinterest alone you can find over 1000 ideas for this delicious cookie.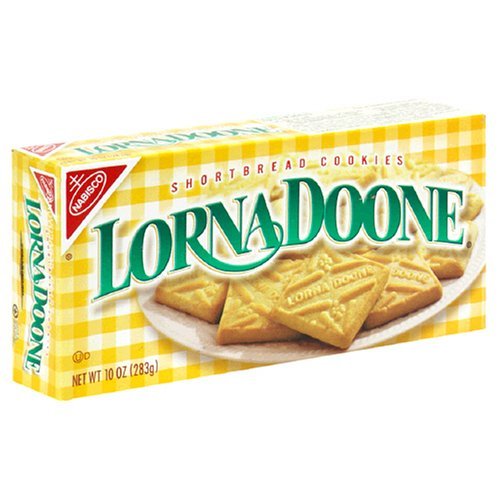 Just in case you're not familiar with it, here's the scoop:
Lorna Doone
 is a golden, square-shaped shortbread cookie produced by Nabisco. Introduced in March 1912, it was possibly named after the main character in R. D. Blackmore's 1869 novel, 
Lorna Doone
, but no record exists as to the exact motivation behind the name.
According to history passed on by the Howat family, the original cookie recipe was given to Nabisco by employee Joe Howat from Pittsburgh, PA. The shortbread recipe was from his mother, Marion Rankin Howat, who was born in Scotland.
It's a good guess that the original recipe was a bit different than the cookie we have today. It has been highly modernized to accommodate the issue of shelf-life that the commercial food industry is so driven by. Current ingredients include enriched flour, soybean and/or palm oil, sugar, partially hydrogenated cottonseed oil, corn flour, salt, high fructose corn syrup, baking soda, corn starch, soy lecithin, and artificial flavors.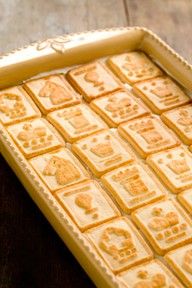 But that said,
Lorna Doone
is still wonderful and has been the backbone of several of our favorite desserts. For instance, we like to make a pudding dessert using them. You layer the bottom of a 9 x 13 pan with the cookies, cover them with a layer of sweetened cream cheese (two 8-ounce packages sweetened with 1/3 cup powdered sugar and either cream or milk to thin it to a spreadable consistency). Then you cover the cream cheese layer with pudding of your choice (a large box of instant pudding works perfectly, made to package directions). Top the pudding layer with lots of whipped cream and finish off with chopped nuts sprinkled all over. This is VERY rich, but we don't care. We love this.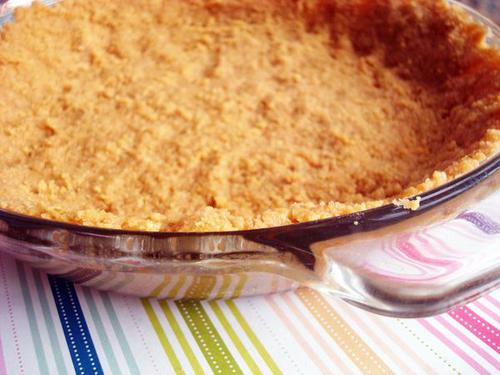 I also like to crush
Lorna Doones
and mix them with melted butter and a tablespoon of sugar to make a scrumptious alternative to a graham cracker pie crust. And another treat we created calls for these same crushed
Lorna Doones
mixed into the same sweetened cream cheese used in the layered pudding dessert. We then make cookie balls out of this mixture and finish by dipping them in chocolate. They're unbelievably good!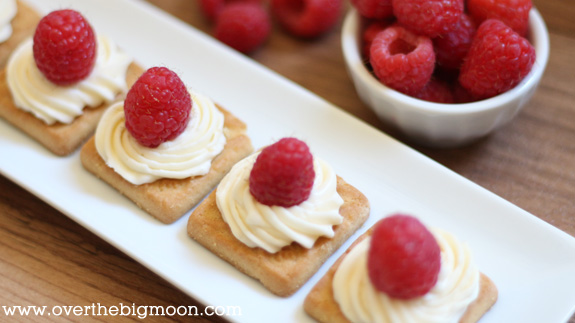 And I found another easy dessert or treat idea on the lovely website, Over the Big Moon (www.overthebigmoon.com), that also features
Lorna Doone
cookies. Pipe your favorite frosting onto each square cookie and top with a fresh berry (blue berries, strawberries, or raspberries as shown).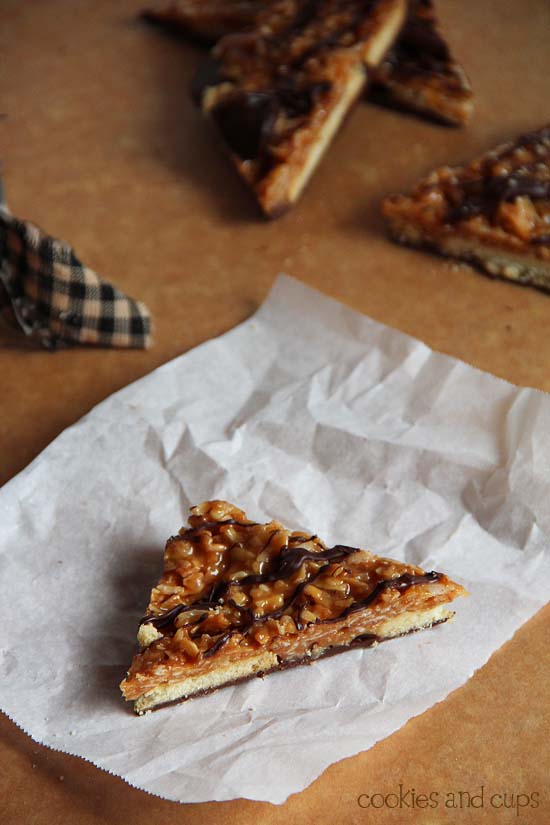 I'll finish this tribute to Lorna Doone with one of the prettiest and crowd-pleasing no-bake cookies I've ever run across. These are called Samoa Bark and come from the website Cookies & Cups (www.cookiesandcups.com). You'll notice a distinct similarity between these and those famous Girl Scout cookies, Samoas. But we think they're MUCH better. Try these at your next gathering and see what you and your guests think. Meanwhile, hats off to one of the most versatile cookies on the planet!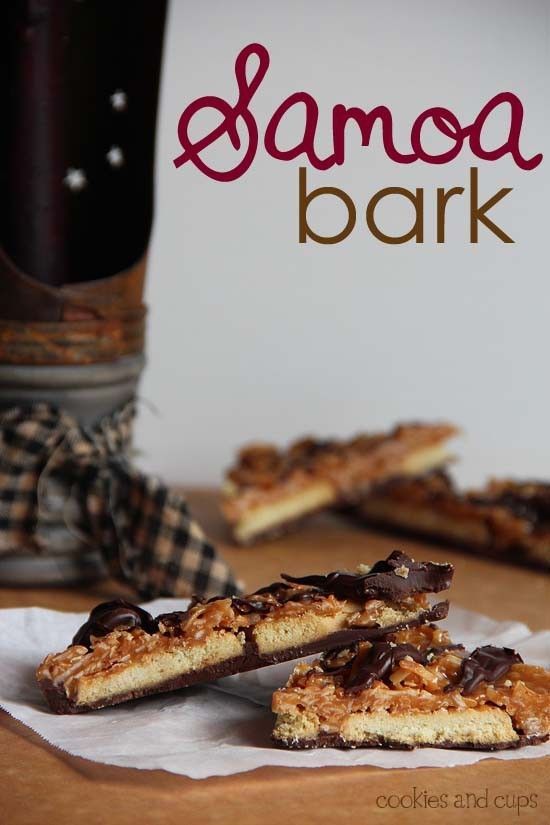 NO-BAKE SAMOA BARK
1 (12 ounce package) semi-sweet chocolate chips + 2 more ounces for drizzle
35-40 shortbread cookies (Lorna Doone, for instance)
1 (14 ounce bag) of caramels
3 cups sweetened flaked coconut
3 tablespoons water
Line a baking sheet with foil. Set aside.
Melt 12 ounces of semi-sweet chocolate over a double boiler. Spread the melted chocolate to your desired thickness (thinnish works well). Top your warm chocolate evenly with your shortbread cookies. Place baking sheet in freezer while you do the next steps.
In a non-stick skillet on medium-low heat, toast your coconut, stirring occasionally. This will take about 10 minutes or so, but be watchful because once it starts to brown it happens quickly and you do not want to burn the coconut! When the coconut is toasted, set aside.
Meanwhile unwrap all your caramels and place them in a medium saucepan along with 2 Tbsp of water over medium-low heat. Stir continuously until the caramel has JUST melted. You don't want to over-heat the caramel, as it will make it hard. Immediately fold in your toasted coconut.
Remove chocolate from the freezer and spread the caramel/coconut evenly on top. Melt your remaining 2 oz of chocolate using whatever melting process you prefer and drizzle over the top of the caramel/coconut. Put back in the freezer for 5 minutes to set the chocolate. Cut and enjoy!
Add Recipe to Cook'n
Sources:
www.moviessilently.com
www.pauladeen.com
www.craftsy.com
www.overthebigmoon.com

Alice Osborne
Weekly Newsletter Contributor since 2006
Email the author! alice@dvo.com