Disney Adventures: 101 Dalmatians
I'm seeing spots over here! No, they're dogs… Wait, they're spots on dogs! This week we watched the beloved tale of 101 Dalmatians. While there wasn't much in the way of food, our dog sure did love this cook! She's been getting real lucky these days with all the Disney dog-related movies lately. In fact in this movie we weren't just sharing spaghetti with her, we made our dog her own treats.
Do you remember the jingle, "Kanine Krunchies can't be beat, they make each meal a special treat. Happy dogs are those who eat nutritious Kanine Krunchies." Well you'd better believe we made some Kanine Krunchies. I didn't realize how affordable it is to make your own dog treats! One batch of dough made 75 treats. There's no preservatives, so we just stuck a big bag of them in the freezer, then thaw out 20 or so at a time when needed. We break them in half and have been using them to train Roxie. She loves them! The recipe is really simple, too. Just follow the song…
Kanine Krunchies can't be beat, they make each meal a special treat. Happy dogs are those who eat nutritious Kanine Krunchies. Kanine Krunchies all contain selected meat and wholesome grain. Top Chihuahua or Great Dane all love Kanine Krunchies. Sooooo, do what all the smart dogs do, and you'll feel great the whole day through. You can be a champion, too, if you eat Kanine Krunchies.
Our dog happens to be a Greyhound, which sadly wasn't featured in the movie. However my dog back home is a dachshund, and they did show one of those! I'm getting sidetracked talking about my dogs now. As you can see, even for Great Danes or Chihuahuas, these treats are the way to go.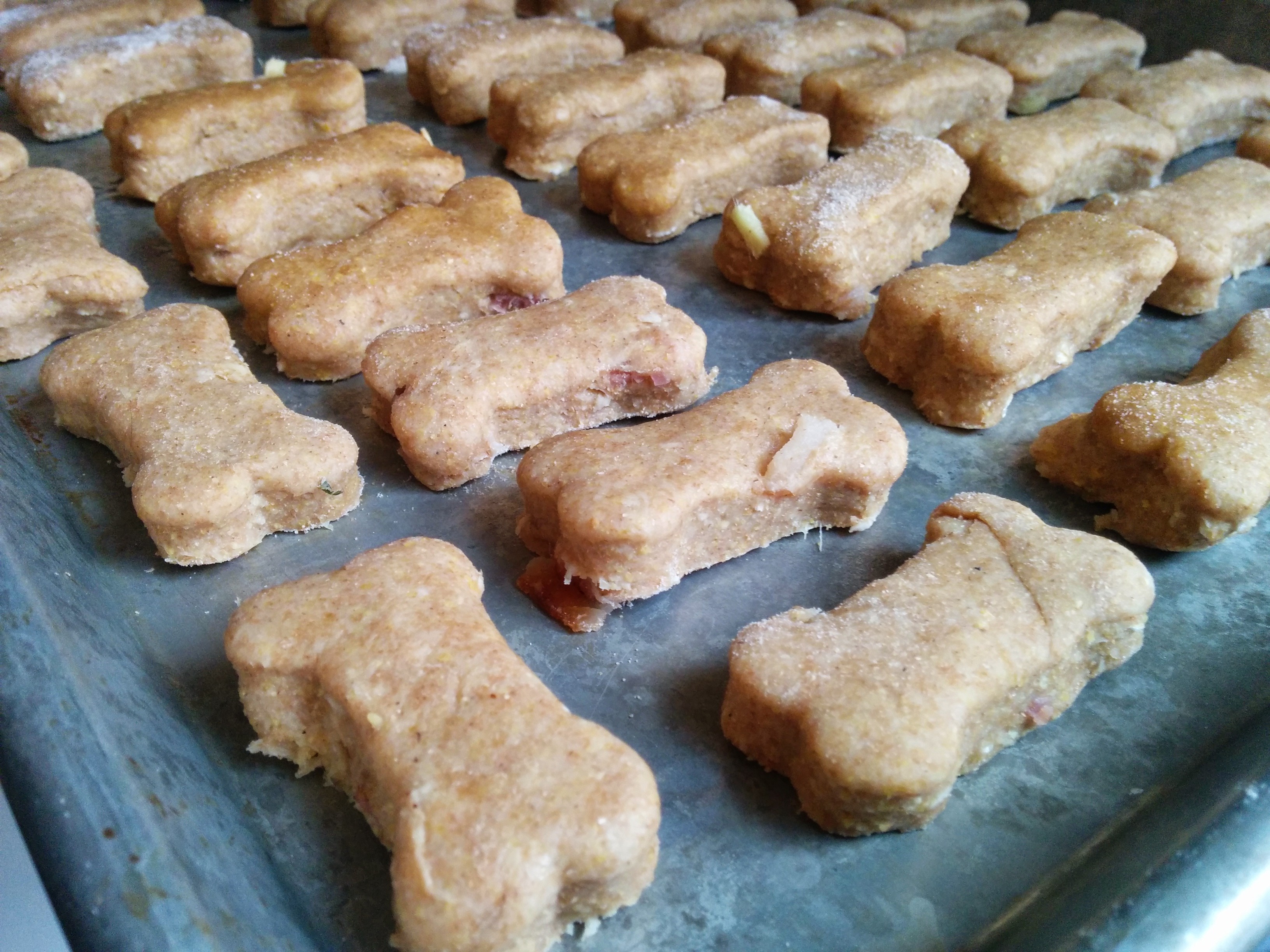 | | |
| --- | --- |
| 1 cup | Rolled Oats |
| 1/3 cup | Margarine |
| 1 cup | boiling water |
| 3/4 cup | cornmeal |
| 2 teaspoons | white sugar |
| 2 teaspoons | chicken or beef bouillon granules |
| 1/2 cup | milk |
| 1 cup | shredded cheese |
| 1 | egg |
| 3 cups | whole wheat flour |
| 1/2 inch | fresh ginger finely diced (or 1/2 tsp ginger powder) |
| 3 strips | bacon, finely ground (in blender), with grease |
Preheat oven to 325 degrees F (165 degrees C).
In a large bowl, combine rolled oats, margarine, and boiling water.
Let stand 10 minutes.
Grease cookie sheets.
Fry bacon, keep grease
Blend bacon in blender
Thoroughly stir in cornmeal, sugar, bouillon, milk, Cheddar cheese, bacon, bacon grease, ginger and egg to the oats mixture.
Mix in flour, 1 cup at a time, until a stiff dough has formed.
Knead dough on a lightly floured surface, mixing in additional flour as necessary until dough is smooth and no longer sticky.
Roll or pat out dough to 1/2″ thickness.
Cut with cookie cutter (I prefer bone shaped), and place 1 inch apart onto the prepared cookie sheets.
Bake 35 to 45 minutes in the preheated oven, until golden brown.
Cool before serving.
Add Recipe to Cook'n
The original recipe didn't actually call for the ginger, but Roxie has a sensitive stomach and ginger is great for that (in humans and dogs). To spice it up a bit, we also added one of our dogs' favorite things, a tablespoon of sun butter. Sun butter is a great and healthy peanut butter replacement that my husband uses since I can't have peanut butter around me. Our dog can hardly keep her eyes in her head when we pull these treats out for her. See picture below.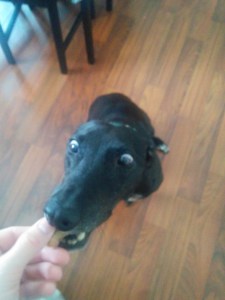 For the rest of the show, head on over to disneymeals.wordpress.com. This week we mainly feature the Kanine Krunchies, but there's also a pretty good bologna sandwich and some Heinz baked beans. See you next week, Disney foodies!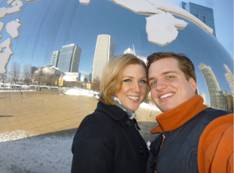 Mary Hildebrandt
Weekly Newsletter Contributor since 2014
Email the author! maryh@dvo.com