Being Prepared for the Worst- or Just A Small Setback
With the beginning of a new year, many of us might be thinking about how we can make better use of our pantry space and how we can do better at making sure we have a home-cooked meal every night. I think one of the best ways to achieve both of these is to fill your pantry with things that you use frequently, as well as foods that are healthy and versatile. And of course, you want a few of those sweet essentials for those special occasions;).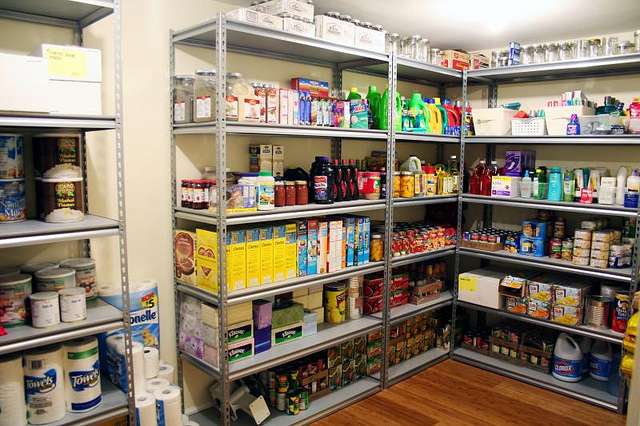 In addition to storing things in your pantry (because it's much more convenient to grab something off the pantry shelf than to have to run to the store for every ingredient on your recipe list!), it's a really good idea to have a more extensive food storage system. Often when we think of food storage, we probably think of 5 gallon buckets filled with nastiness- but there are a lot of companies out there that are actually creating some very cool things for food storage! Dried fruits of all kind, powdered eggs and butter, and yummy meals that only require water and have a shelf life of over 20 years! These would be so simple to stock up on a little at a time. Maybe make a goal that every week you will spend $10 on food storage- that's only $40 a month, and your storage could build up so quickly!
And food storage doesn't have to look like 5 gallon buckets and astronaut food- just stocking up on the basics is a great place to start! I try to keep at least a 3 month supply if not more of the basic foods I use all the time. Here are some basics I like to have in my storage:
Noodles of all kinds;), but especially spaghetti
Spaghetti Sauce (and Alfredo for you white sauce lovers like me;) )
Canned Fruits like peaches, pears, pineapple tidbits, and mandarin oranges
Canned beans (I like to have black, pinto, kidney, and a few cans of white beans on hand)
Refried beans
Canned chili
Flour (I like to have some wheat and corn flour in addition to all-purpose flour)
Granulated Sugar
Powdered sugar
Brown sugar
Chocolate chips (in all kinds of varieties;) )
Baking powder and baking soda
Condiments (dressings, BBQ sauce, salsa, ketchup, whatever your family uses a lot!)
Oats
Craisins or other dried fruit
Canned Corn and canned green beans (I personally can't stand other canned vegetables;) )
Macaroni n' Cheese (it can stand on its own or be used as a starter for a more creative meal)
Tomato sauce and canned tomatoes (ok I guess I can handle these canned veggies;) )
Canned soups (Chunky Campbell's and tons of cream of chicken, cream of mushroom, etc)
Chicken broth
Canned chicken and tuna
Pancake mix and syrup
Peanut butter and jellies/jams
Bread crumbs
You want to stock up on things you'll eat- if you never use canned chili, then don't stock up on it! If your family pounds through canned corn like mine, then get cases of it! There is no right or wrong- just getting food your family can use and eat in times of crises is the important thing. It's also a good idea to stock up on other non-food essentials, such as toilet paper, toothpaste, deodorant, diapers, etc.
Having food storage can be a huge blessing to your family, and it can save you tons of stress! If there was some kind of emergency where I could not leave my house for a few weeks because of a crazy epidemic that required a quarantine or if something happened with the economy and there was suddenly no food on the shelves- I feel so at peace knowing that I have food with which I could feed my little family. Last year my husband tore his ACL, and as a result, was without a job for almost 3 months. It was such a great blessing to have our food storage when money was so tight! Food storage is a great way to help your family prepare for hard times, and to have some peace of mind all the time!
Is there anything you would add to my list? What things does your family use that you would need to stock up on? Is there anything on my list you would definitely not need? :) Share your thoughts in the comments below!
Sources:
http://survivalistprepper.net/why-food-storage-and-prepping-are-so-important/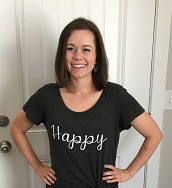 Camille Hoffmann
Weekly Newsletter Contributor since 2014
Email the author! camille@dvo.com