Disney Deliciousness-with Recipe!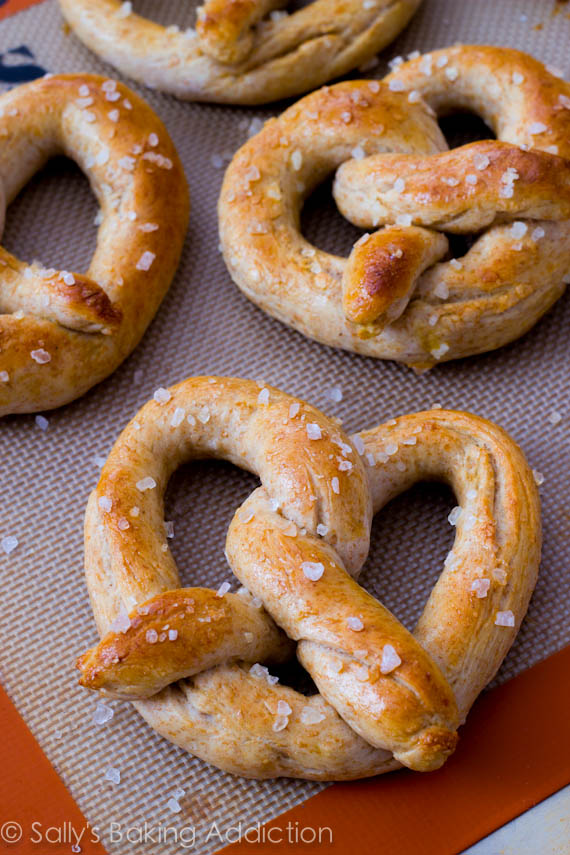 So I know I just shared a pretzel recipe last week, but it reminded me of this other pretzel recipe I have that is simply- simple! This is a great way to try your first pretzel, and I love how fast it is. Sometimes you want a special side or snack or just want to eat something delicious- but many breads require hours of rising, kneading and baking. This pretzel recipe is so easy, you can be eating your pretzels fresh from the oven in about 30 minutes (if you are a fast pretzel- twister, that is;) ).
One thing I really like about pretzels is their delicious chewy texture- and it goes with so many things! You can dip pretzels in cheese, mustard, or really any dipping sauce (ranch, BBQ, Honey Mustard, etc.), or you can go the sweet route and use cinnamon sugar with butter, frosting, cream cheese and sugar… the possibilities are endless! You can also eat a plain, basic pretzel- with or without the coarse salt- and they are still so yummy! This particular recipe works with all-purpose flour or you can mix in some wheat flour for some extra nutrition. I have tried both ways- I personally like white bread better any day;), but they were still pretty tasty with the wheat flour!
And let's be honest- pretzels are also pretty fun to make;). Who doesn't like rolling and twisting dough into all sorts of funky shapes? My 3 year old loves to help me make the pretzels (don't worry- we always wash hands and keep track of which ones he helped with;). Although the last time we made these, he ended up licking one right before I put it in the oven- guess he was claiming a pretzel early!)
Some random fun facts about pretzels- did you know they actually originated in Europe? Monks created them because they were supposed to look like someone's arms crossed during prayer.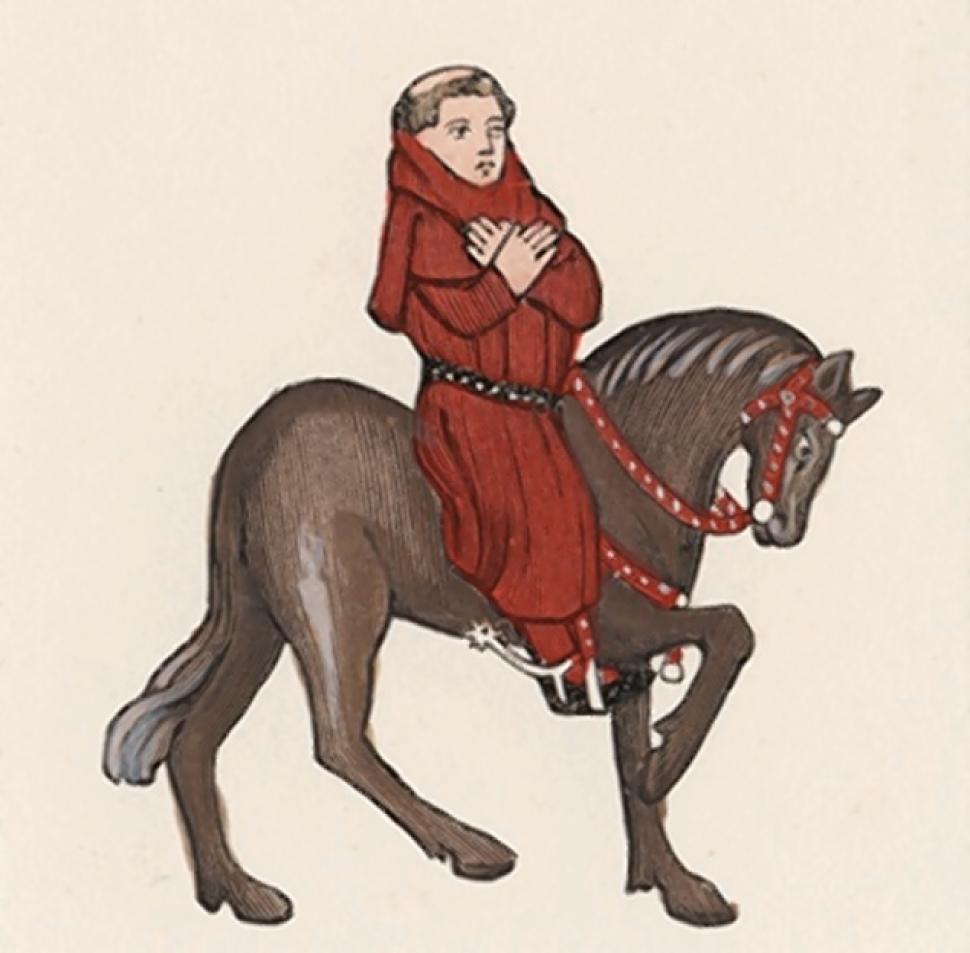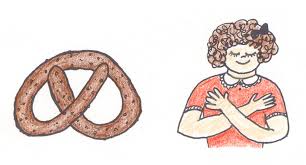 Who knew pretzels were actually a spiritual reminder? They became particularly popular because the Catholic Church realized early on that the pretzel was a bread that could be eaten during Lent, when other egg-based breads are not allowed to be eaten. Another fun fact: in 17th century Germany, children started to wear pretzel necklaces as a symbol of good luck! Maybe we should be making pretzels on St. Patrick's Day in addition to all the other typical foods!
Celebrate these "lucky", "spiritual", and tasty snacks by making your own- starting with this simple recipeJ. I would love to hear what ways you enjoy eating pretzels! Share in the comments below!
Add Recipe to Cook'n
Sources:
http://www.nydailynews.com/life-style/eats/pretzel-twisted-history-article-1.1543835
http://www.notjustfranks.com/about-us
http://sallysbakingaddiction.com/2012/12/25/30-minute-whole-wheat-pretzels/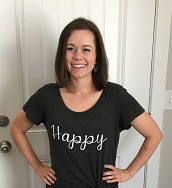 Camille Hoffmann
Weekly Newsletter Contributor since 2014
Email the author! camille@dvo.com
---
---
---