Enter The Cook'n Contest
Reader Feedback From the
Space-, Time-, and Energy-Saving Tips article
It's always good to hear from our readers, and we do, all the time. They have all sorts of comments and suggestions for us. But every once in awhile I'll ask readers if they would specifically share any tips or ideas they are using that make the cooking life easier.
For instance, in our Jan. 31, newsletter, in the article "Space-, Time-, and Energy-Saving Tips," I asked:
"Are there things you do to save time and energy when cooking? Please share with us. We may as well take advantage of these winter days to assess your cooking processes and procedures to see if there are some things we could improve on. Time is life, so we ought to make the best of it!"
We received lots of clever feedback from many readers, but in the interest of space, here are just two replies. And pay close attention to these suggestions for yet even more uses of the Cook'n recipe organizer: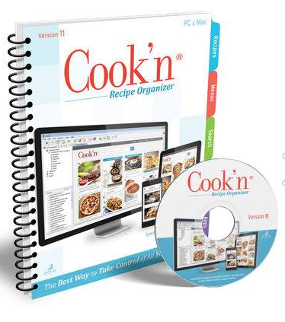 From: Linda D
"Rather than taping recipes to my canisters, I am starting to scan recipes found on product packaging that I use a lot, into my Cook'n software. I've created a "Package Recipes" chapter, and this way I don't have to worry about tape on my canisters." [Me: I think this is a brilliant idea, and I am now doing the same thing!]

"Also, regarding Categories—"Package and Product Recipes and Directions:" To make my recipe searches even faster, I've added *** to the front of my absolute favorite go-to recipes. These are the ones I don't make often enough to memorize, but are so good that they need repeating as often as the "MOM, we had that twice last week!" will allow. That way, I search for *** in My Favorites cookbook and it brings them all up." [Me again: Another really smart idea. I'm doin' this too!]

"By the way, I also have a Crafts chapter (which I will make into a separate 'book' to add chapters like Quilts, Paper Crafts, Sewing and Sewing Tips. In the Crafts chapter so far, I have the "recipe" for a lovely strip quilt with photo that I want to make "in my spare time", lol. The "ingredients" are the fabrics, numbers of strips needed, and in which color and size the strips are. In order to keep Cook'n less confused, I only used the Ingredient Info fields to enter the information." [Me once more: OK folks, how many of you crafters have thought of this? I hadn't, but you can bet I'll be following this example as well!]
And then a long-time reader and idea-sharer, Terrellgram, suggested this simple tip:
"I keep favorite recipes taped inside the cabinet door. Also a list of the spices in that cabinet. I also hang items within ez reach. Works great." [Me: While taping often-used recipes to the inside of my baking cupboard door is something I've been doing for awhile, I hadn't thought of also taping a list of my spices. I like how this will help me see immediately what needs restocking. Smart idea!]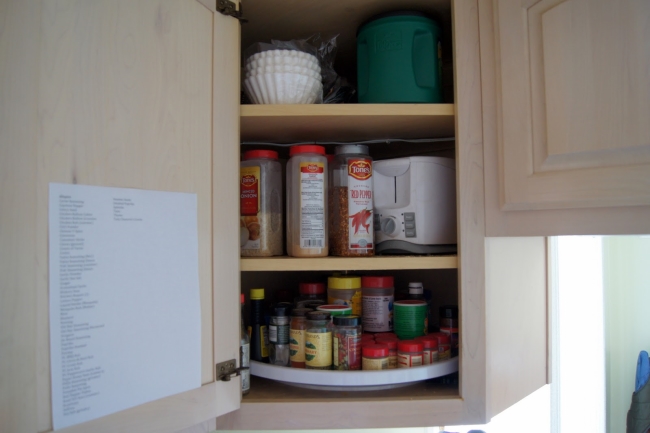 I'll close with this idea and announcement: Let's have a contest based around how we're using our Cook'n 11 recipe organizer. The first Cook'n newsletter of the month will include an article "How I Use Cook'n 11" and will include responses from our readers. And the idea that the folks at DVO thinks is the best will earn the contributor my cookbook, Everyday Gourmet!
So readers, take a look at how YOU are using Cook'n 11 and post your ideas in the comments section beneath this article. We'll print them in the Mar 14 newsletter, and some lucky person will win my cookbook, Everyday Gourmet.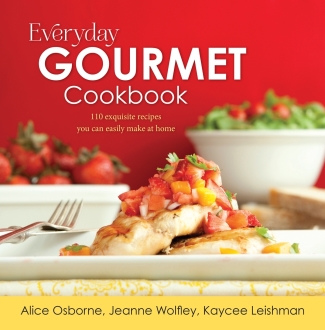 Sources:
www.weusecoupons.com
www.ohboykarencooks.blogspot.com
www.everydaygourmetbyyou.com

Alice Osborne
Weekly Newsletter Contributor since 2006
Email the author! alice@dvo.com