Catering To A Chocolate Candy-Lover
*****The Healthy Way*****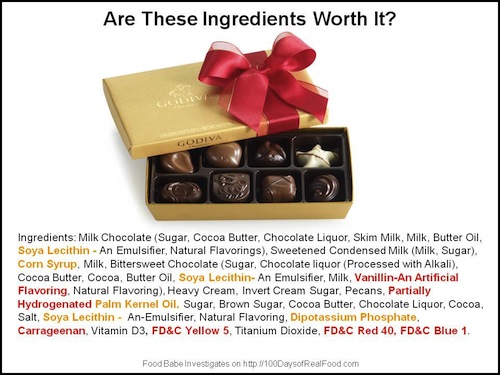 My friend, Nola, emails me great information on a regular basis. Here's what she sent this morning, and is something I have to pass on; it comes from the site, "Find Your Balance: With Michelle Pfennigaus". Michelle talks about how she sold lots of candy when working at the local Hallmark shop and when she studied the ingredients label of the particular brand she was selling, she decided there had to be a better way to enjoy chocolate candy.
Michelle did indeed come up with a better way and she shared this information in time for folks to give an actually healthy Valentine's Day treat. But since we're after the fact, I thought I'd offer this wonderful recipe with the everyday chocolate candy-lover in mind.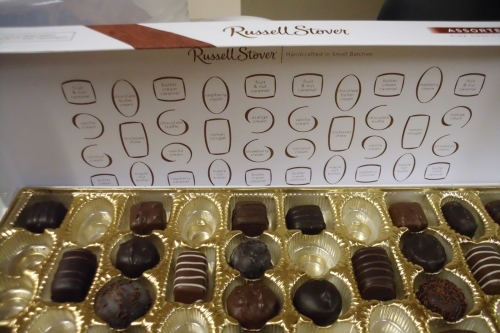 But before we look at her recipe, just for kicks, let's look at a few of these store-bought chocolates ingredients. First, SOYA LECITHIN: It's a mixture of phospholipids and oil. Phospholipids are a component of the cell membrane in all plants and animals, but lecithin is most often derived from sunflower kernels, rapeseed (canola), milk, soy, and egg yolks. Soybean oil is extracted from the raw soybeans using a chemical solvent, hexane. The crude soy oil then goes through a 'degumming' process where water is mixed with the soy oil until the lecithin becomes hydrated and separates from the oil. Finally the lecithin is dried and bleached using hydrogen peroxide. Yuk.
And how about DIPOSTASSIUM PHOSPHATE? This is created by taking phosphoric acid and combining and neutralizing it with potassium hydroxide to create the desired pH levels to create Dipotassium Phosphate. It's used as a food additive to lower acid levels in processed foods, is a stabilizer in non-dairy creamers and energy drinks, is used to lower sodium levels in low-sodium cheeses, and is added to coffees to prevent feathering when exposed to boiling water. It also acts as a protein stabilizer in weight training drinks and powder mixes. Seriously—we really want to eat this crap?
Then there's VANILLAN. This is synthetic vanilla, an artificial chemical compound. Today, a small amount of synthetic vanillin is made from lignin wastes, a by-product of the paper/wood pulp industries. However, most synthetic vanillin is made from guaiacol, which is a petrochemical precursor. People put petrochemicals in their cars, use plastics made from petrochemicals, and even wear materials made from petrochemicals, but do we really want to be eating the stuff?
And what about FD&C YELLOW 5? The April 1, 2013 Code of Federal Regulations now requires all foods containing Yellow 5 must include a warning statement that the color additive causes allergic reactions, such as asthma. Also known as tartrazine, it's manufactured from coal tar. Most food colorings are made from coal tar, so I won't take up any more space regarding FD&C RED 40 or FD&C BLUE 1-other colorings used in chocolate candy manufacturing. Yum.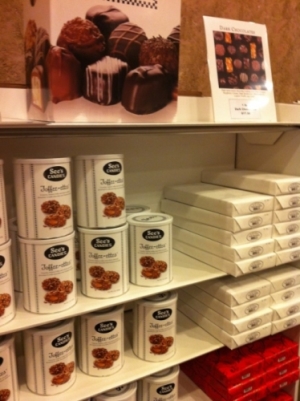 You're getting the point, right? Why the flip do candy manufacturers have to include garbage to produce a good box of chocolates? Well, because a "good" box of chocolates has to be able to sit on a shelf for months on end before being purchased, without any breakdown in consistency or looks. And then there's always the bottom line-profit. Vanillan is much cheaper than real vanilla, so using vanillan creates a higher profit margin for the manufacturer.
So on these happy notes, it's exciting to see that Michelle's basic recipe involves only 5 ingredients—real food ingredients—nothing rare, hard to find, or mysterious. And she tops it all off with four variations on this basic recipe, as well. Heartfelt thanks to Michelle for creating and sharing this wonderful recipe!
Sources:
http://findyourbalancehealth.com/2014/02/valentines-chocolates
www.100daysofrealfood.com
www.beanonparade.blogspot.com
www.joshuakennon.com
www.thespinachspot.com

Alice Osborne
Weekly Newsletter Contributor since 2006
Email the author! alice@dvo.com
---
Recipe
REAL Food Chocolates
5 whole food ingredients mixed together to create a chocolate-lovers paradise!
Yield:
24-30 pieces
Serving size:

18


Calories per serving:

164




Ingredients:
1 cup

coconut

oil

melted over very low heat
1 cup

almond

flour

(Bob's Red Mill is a good brand)
1 cup

raw cacao powder (Navitas Naturals Organic is a good brand)
1/2 cup

pure

maple syrup

Grade B is the best
1 teaspoon
vanilla extract
Directions:
In a food processor combine coconut oil with almond meal until smooth. Add cacao, maple syrup and vanilla. Blend well. Pour into empty chocolate tray cups, following instructions below for different flavors.
Freeze for 15 minutes, then use a butter knife to carefully dislodge chocolates, 1 at a time. Wipe the tray with a clean rag, then carefully turn the chocolates upside and down and place back into their original position.
And here are Michelle's ideas for flavors and variations:
Peanut butter cup
Fill tray cup 1/3 with chocolate mixture. Place no more than 1/8 tsp. natural peanut butter in the center. Cover with more chocolate.
Jelly filled
Same as above, but use a fruit-juice sweetened jam.
Coconut cream
First, place a pinch of unsweetened, dried coconut into the tray cup. Then, fill cup 1/3 with chocolate mixture. Mix together equal parts unsweetened, dried coconut flakes and cream from the top of a can of coconut milk. Add 1/8 tsp. coconut mixture to center, then cover with more chocolate. When you turn it over, the top will be coated in coconut. Pretty!
Mint chip
First, place a pinch of raw cacao nibs into the tray cup. Then mix a few drops of peppermint extract or peppermint essential oil into chocolate you'll be using. Fill cup with peppermint/chocolate mixture. When you turn it over, the top will be coated in cacao nibs.

Recipe formatted with the Cook'n Recipe Software from DVO Enterprises.
Add Recipe to Cook'n