Move Over Sugar - There's a New Kid in Town!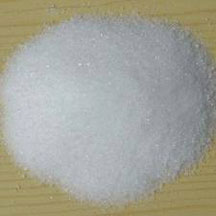 Well, not exactly new. Xylitol was discovered in 1891 by a German chemist. By 1975 large scale production of it was happening in Europe and Scandinavia.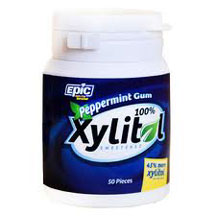 And in 1975 chewing gum with xylitol showed up in the United States in 1975. Today it's not only available in bulk form, but is also found in many products besides chewing gum, such as mints, toothpastes, mouthwashes, confections, pharmaceuticals, and dietetic and diabetic foods.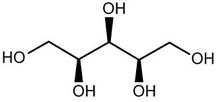 Dentists love it because it because of its unique 5-carbon structure, which means many types of bacteria such as Streptococcus mutans cannot metabolize it. This is the key reason that xylitol is found to be effective in preventing or reducing cavities.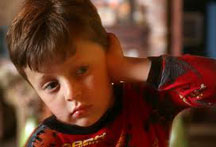 Physicians love it because this same 5-carbon structure prevents sinus infections and inhibits the growth of bacteria that cause ear infections in children. And to top that off, it increases the absorption of B vitamins and calcium, thus aiding in the prevention of the onset of osteoporosis (the latest studies show it actually reverses bone loss). Finally, research at the University of Iowa is showing that xylitol may even be helpful in preventing lung infections in cystic fibrosis patients.
Sufferers of yeast overgrowth (known as Candida Albicans) love it because it inhibits yeast growth.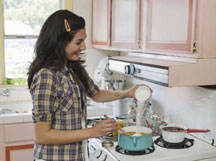 And diabetics love it because it is a terrific sweetener - it has a low glycemic index and is low in calories (2.4 calories per gram vs. 4.0 for sugar) and has about 75% fewer carbohydrates. As those of us with sugar issues know, insulin is required to get glucose into the cells, which is a problem for diabetics. Because xylitol is metabolized into glycogen that can be stored directly in the cells until it is converted into glucose for energy, no insulin is therefore required. Also, because xylitol is slowly absorbed and is a natural insulin stabilizer, the rapid rise in blood glucose levels normally associated with the ingestion of sugar is greatly reduced.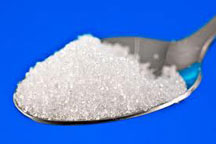 So is it SAFE? It was approved for use as a sweetener in 1963 thanks to research by numerous scientific bodies, including the Federation of American Societies for Experimental Biology. In addition, the ultra picky and super conservative European Union has also accepted xylitol for dietary use. That's saying something - they have never allowed aspartame, saccharin, or other artificial sweeteners to taint their food supply.
Then are there any disadvantages to xylitol? Very few. The most glaring is that it's more expensive than sugar. Also, it's not as easily found in grocery stores. I get mine in bulk at our local whole foods store. And if you've never used it before, you must go slow and allow your body time to adapt to it, or you'll experience temporary gastrointestinal discomfort (gas to be precise). However, this issue disappears quickly because the body not only produces it during normal metabolism, but also produces the enzymes necessary to break it down. Therefore the adaptation to the use of xylitol is rapid. Regular use reduces this small side effect, and most people can accept about 100 grams daily if individual servings are limited to 20 tor 30 grams each when it's first incorporated into the diet.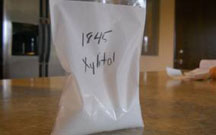 Convinced? Let's talk about using it. Xylitol can be used as a sugar substitute in cooking and baking and leaves no unpleasant aftertaste. It is a great sugar replacement in coffee, tea, cereals, cinnamon toast, yogurt, etc. It is equal in sweetness to white table sugar, so you can easily convert your recipes to its substitution at a 1:1 ratio. However, because yeasts grow rapidly on simple sugars but do not utilize xylitol well, it is not a satisfactory replacement for sugar in any yeast-containing recipe. For this baking I use raw honey. Also, xylitol does not crystallize as well as table sugar in making hard candies, like peanut brittle, and it does not brown like table sugar.
To get you started, here are a couple recipes I've tried that were delicious - old standbys - and no one had any idea that I'd done anything differently to them! So I can say with confidence, "Move over sugar - there's a new kid in town!"
---
Banana Nut Bread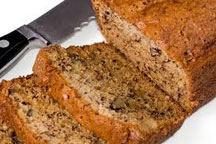 An old-time favorite made healthy by substituting xylitol for sugar!
Ingredients:
4 tablespoons

unsalted

butter

softened
2/3 cup

xylitol
2 tablespoons

unsweetened

applesauce
2
eggs
1 teaspoon
vanilla extract
1/2 cup

chopped

pecans

lightly toasted
1/2 cup
oat flour
1 1/4 cups

spelt or

whole wheat pastry flour
1/2 teaspoon
salt
2 1/2 teaspoons

baking powder

(aluminum free, such as Rumford's)
1 teaspoon
baking soda
1 cup

mashed

banana
Directions:
Preheat oven to 350 degrees F. Butter and flour a 9x5x3-inch loaf pan; set aside. Cream butter and xylitol; gradually add applesauce during creaming process. Add eggs, vanilla, and nuts; mix well. Sift together flours, salt, baking powder, and baking soda and stir into creamed mixture alternately with mashed bananas. Pour batter into prepared pan. Bake for 40-45 minutes, or until a toothpick inserted into the center of the loaf comes out clean. During baking you may need to cover pan with aluminum foil to prevent over-browning.

Recipe formatted with the Cook'n Recipe Software from DVO Enterprises.
---
EASY Chocolate Brownies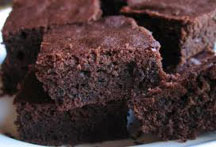 A healthier version of a family favorite--and so quick and easy as well!
Ingredients:
3
eggs
1 cup

xylitol
1/3 cup

unsalted

butter

melted
1 teaspoon
vanilla extract
2/3 to 1 cups

coarsely chopped

pecans

or walnuts
1/2 cup

unsweetened cocoa

(Belgian is always best)
1/4 cup

spelt or

whole wheat pastry flour
1/8 teaspoon
salt
Directions:
Preheat oven to 350 degrees F. Butter an 8-inch square baking pan; line bottom and 2 opposite sides with parchment paper, and lightly butter paper. In large bowl, beat eggs and xylitol until fully incorporated. Add melted butter, applesauce, vanilla, and nuts and stir well. Sift together all dry ingredients; fold into creamed mixture. Spoon batter into prepared pan and bake for 25 to 30 minutes, or until a toothpick inserted in center comes out clean.

Recipe formatted with the Cook'n Recipe Software from DVO Enterprises.
---
Sources:
www.pawsapplause.com
www.sears.com
www.chemistry.about.com
www.ehow.com
www.fmailycorner.blogspot.com
www.kathleen.peterro.com
www.sheknows.com
www.whatscookingamerica.net