A Life or Death Situation
Valentine's day has come and gone, but it's still Heart Awareness Month. February is not over yet. It is vitally important (literally, it's a life or death situation) for all of us to be aware of our health and get checked often so that we can be alerted to any problems.
I thought it would be good timing to give some helpful tips and suggestions on your heart. Heart disease can attack at any age. Any age, any time. Some people are even born with genes that cause problems. I'm not trying to put a damper on your day, I'm just saying we should all be prepared.
Make a goal to schedule an appointment with a doctor. They can:
• check cholesterol
• check blood pressure
• other things that may alert them to disease (and heart disease)
• help give you a health plan
Symptoms of a heart attack
• fatigue
• pain or discomfort in chest
• pain or discomfort in the shoulder blades and/or arms
• tingling fingers
Protect yourself with
• low sodium
• low fat
• exercise
• eating a well balanced diet
Learn
• CPR
• anything else that will help protect you or your loved ones.
If you feel symptoms. Call 911 or get to the ER right away. Live's can be saved by speed.
For a recipe idea from the American Heart Association, see "Recipe From the Heart for Your Heart" article.
Show your heart how much you love it. GET IT CHECKED. Make a goal NOW.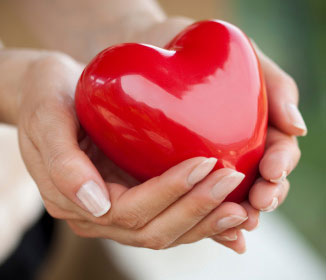 ---
Heart image:
http://www.poolsoffun.com/owner_community/wp-content/uploads/2011/03/heart_healthy.jpg
Heart with hands image:
http://www.nationalpremium.com/newsletters/images/hearthand.jpg
---
---
---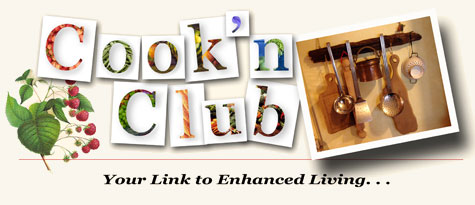 Contribute to the Cook'n Club!
DVO would love to publish your article, prose, photography and art as well as your cooking, kitchen and nutrition tips, tricks and secrets. Visit the Newsletter Submission / Win Win for All section in our Forum for more information and details.