Cook'n Cooking Tips of the Week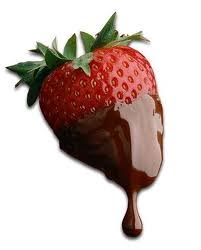 TIP # 1: People! You're busy and on the run, but you know you want to eat a healthy meal and you know you love to cook. So are you taking advantage of Calli's 5 Day Meal Plans (usually found at the bottom of the newsletter index)? She spends huge amounts of time searching the best-of-the-best recipes and then breaking them down into dove-tailing steps. Not only will you find tasty dinner ideas, you'll find smart ways to save time in the prep process. So do yourself a favor and take advantage of this amazing Cook'n Newsletter service - designed with YOU in mind! For instance:
Monday (Recipes are ALWAYS provided!)
• Chicken Fajita Pizza
• Garden Delight Salad
• Banana Splits
Dovetailing Tips: Get your best knives and cutting board out and get ready to chop, chop, chop! Slice the green pepper you are using today and then chop another medium green pepper and save it for tomorrow. Next, chop onions. Again, you will be slicing the onion you need for today, but you might as well get it all done at once! So, chop 3 medium onions and you will have plenty for the week. And last but not least, you will be chopping carrots and celery for today. Chop an extra 2 carrots and 2 stalks of celery and keep them sealed and moist until Thursday.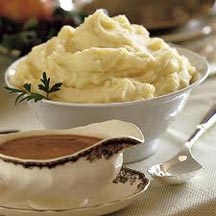 TIP # 2: To make lighter, fluffier mashed potatoes, add a pinch or two of baking powder to the potatoes before whipping.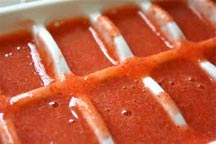 TIP # 3: Don't let over-ripe fruit go to waste. Puree it in your blender and pour it into ice cube trays. Add these fruit cubes to your morning green smoothie for the best drink you've ever had. Add them to your summer time lemonades - as they melt they add significant flavor and vitamins. And as I've mentioned before, create a "legal" soda pop by dropping them into your mineral water. Delicious!
TIP # 4: Take time to learn the layout of your favorite grocery store. Then at home, take a little more time to create (on your computer) a customized grocery list - arranged according to how your store is arranged. This eliminates wandering up and down aisles you know you have no business in (the pet food aisle or the baby aisle for instance). This habit will save you over a hundred hours per year in grocery shopping. You can thank me later.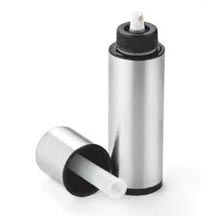 TIP # 5: Stop buying expensive, unhealthy, and environmentally harmful PAM. (Yeah, I know, I'm going to get some BOOs and HISSes here). But I'm sayin' it anyway: Get a good mister from your kitchen store and fill it with the best grade olive oil you can afford. Use it as you would your handy-dandy, expensive PAM. You'll save money, boost the health factor of whatever you're cooking or baking, and protect the environment from unneeded fluorocarbons that aerosols are notorious for.