Why Cauliflower?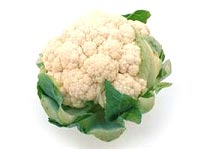 We hear and read about a lot of different vegetables, fruits, fish and meats, but when was the last time you read anything about cauliflower? Me neither.
This white, bumpy-headed vegetable is good for you and the taste isn't bad either.
It is full of antioxidants which may help fight cancers and heart disease. It is inexpensive, (always a plus in the cyclical economy), and a good source of vitamins C and K, fiber and folic acid. For those of us watching our weight, it is low in calories: much lower than, say, a few midnight cookies.
Another plus is that cauliflower is so very versatile. Chop it up and eat it raw, steam it, bake it, puree it, put it in soups. There isn't much that it can't do.
Try some of these ideas: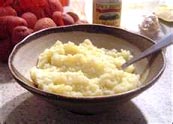 Mash them: prepare as you would mashed potatoes, adding garlic, a little Greek yogurt and onion to taste if you like. For variety, add some cooked sweet potato and mash them together. Yummy!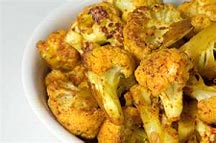 Roast: place florets on a cookie sheet and drizzle with olive oil. Florets are done when you can piece them with a fork. For variety do any of the following:
• After drizzling with oil, sprinkle a little Italian seasoning on top and roast
• Toss florets with olive oil and dry ranch dressing mix
• Sprinkle a little cumin on florets and toss with shallot, salt and pepper, then roast in oven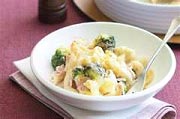 Pasta: toss cooked florets with chopped tomato, shallot, pine nuts, a little cream and your favorite pasta. Sprinkle some Romano cheese on top.
• Add cooked broccoli or peas to cauliflower pasta
• Add artichoke hearts - as many as you like!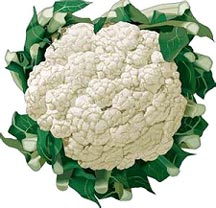 Cauliflower Leaves
Did you know that the cauliflower leaves are just as nutritious as the cauliflower head? They are! And all this time we were throwing them away. Just chop up the leaves and add them to soups, dips, and stews. You may also chop and freeze them and use when a recipe calls for it. Great way to use ALL of this vegetable!