A BETTER Way to Bake
Aren't we all a little concerned about the way we eat? And with this in mind, we're looking for ways to cutting down on not just calories, but fat as well. Yet we still want things to taste good, for Pete's sake. So the question is, IS there a way to achieve balance between the delicious satisfying food we love and our concerns about calories and fat? The good news is, YES THERE IS!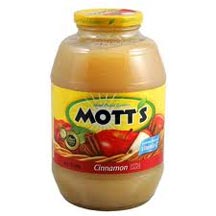 Food scientists at the Mott's Applesauce studied what fat typically provides in baked goods - moisture and texture - the things that make stuff taste good. They felt certain their applesauce could meet the moisture need, and after a few experiments, they discovered substituting applesauce for fat also met the fat need.
And what they also found was that substituting applesauce for fat in recipes was easy - no special baking or cooking techniques are required. We can use standard methods and familiar recipes for great-tasting, great-looking meals, desserts, and treats.
And besides NO FAT, trading applesauce for fat also means no cholesterol, no sodium, and low in calories. Speaking of calories and fat, just look at the difference this easy substitution makes: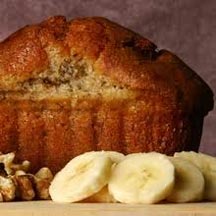 Take banana bread as a specific example. In a typical recipe we would substitute 1/2 cup applesauce for the oil. This easy substitution reduces the fat usually found in a standard homemade loaf of banana bread by 109 grams and saves 964 calories.
Or, if you're a packaged-mix baker, consider this: One-third cup of applesauce added to a store-bought yellow cake mix in place of oil saves 73 grams of fat and 642 calories. What good news! This is a lot less fat and calories for us without any extra baking effort or any sacrifice to taste.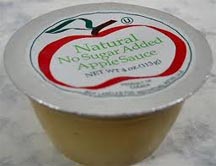 All we need to know when substituting applesauce for the fat is to replace the amount of fat listed on the package (or in a recipe) with the same amount of applesauce. Simple! I know this better way to bake has been around for awhile, but I think it's time to give it a serious try. Are you in?