Holiday Time-Saving Secrets You NEED to Know!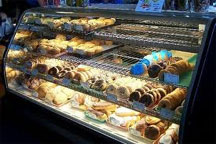 Holidays are really meant for people and doing for others, but too often we find ourselves a day late and a dollar short because we're not cooking and baking smart. It's never fun to be behind, and our informal research shows feeling rushed and inefficient is one of the biggest reasons folks struggle with the holidays. And what's the typical response? Dashing into the local bakery and buying goodies and things that someone else has made to give to family and friends.
But the truth is, no matter how busy you are, there's no need to sacrifice the pleasure of cooking and baking for the holidays if you learn to work smarter. Here are some time-wise ideas to help you streamline your holiday cooking so you'll be able to give a gift from your hand and heart, and still have more time to spend with family and friends. I found these practical ideas in Aunt Annie's Ladies Home Journal collection: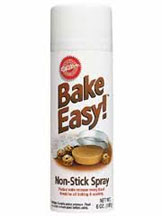 First, there are some convenient ingredients and items to have on hand: Nonstick spray coating (forget the mess of greasing pans). Seasoning blends (just one sprinkle adds a dose of good taste - try Italian and pasta seasonings, Cajun seasoning, pepper blends, fajita seasoning, pumpkin pie spice, and five-spice powder). Minced garlic (buy it in a jar and give thanks; 1/2 teaspoon equals 1 clove).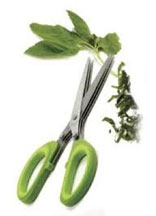 There's always a place for garnishes, and herbs are the simple and professional cook's best kept secret! Dress up a side dish, such as mashed potatoes or sweet potatoes with a long sprig or two of fresh rosemary or thyme. And flair is always added to dinner rolls with fresh herbs. Before baking the rolls, brush them with a mixture of 1 egg white beaten with 1 tablespoon water. While the egg white glass remains moist, place fresh Italian parsley or sage leaves on the rolls. Brush again with the egg white mixture. Bake as directed.
You'll never beat the flavor of fresh herbs. But when fresh herbs aren't available or you're too busy to clean and snip them, dried herbs make convenient stand-ins. Substitute dried herbs for fresh (and vice versa) by using 1 teaspoon dried mild-flavor herb (basil, mint, oregano, and savory) for 1 tablespoon snipped fresh herb. For stronger-flavored herbs, such as dillweed, marjoram, rosemary, sage, tarragon, and thyme, use 1/2 teaspoon dried herb for each tablespoon of fresh. If you're adding a ground form of a dried herb, use even less.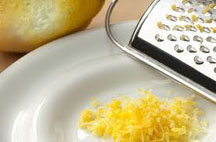 Basics in the freezer can jump-start your baking, saving precious minutes! Keep these basics stashed in your freezer: whole bags of toasted nuts and coconut, grated gingerroot and finely shredded citrus peels (wrapped a teaspoon at a time) in plastic wrap.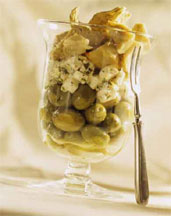 There are some quick and tasty appetizer ideas to try: Layer three ingredients - olives, marinated feta cheese cubes, and marinated artichoke hearts - in a stemware glass dish. This is not just pretty, it's delicious, and easy.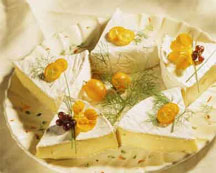 Cut a Brie round into wedges. Top each wedge with kumquat slices, champagne grapes, edible flowers, and sprigs of herbs. Very cool!
Forget "bar tending" by providing beverages in bottles and setting them out in a festively decorated ice tub. Folks can help themselves and this helps you spend less energy and time as the hostess - you can enjoy your own gathering and the people that are there.
And finally, there are some super easy things to do, cleanup-wise, that can save you even more time:

Dish up dinner in the kitchen, from pot to plate; forget about serving dishes. There's a very good reason restaurants do this - it's called "plating," and it's a MAJOR time-saver.

Line casseroles and roasting pans with foil. Then discard the foil after dinner.

Line salad bowls with plastic wrap. Check out some of the holiday colors of plastic wrap that are available.

Invest in nonstick cookware.

Use disposable foil cookware for those really messy recipes.

Marinate in plastic bags, placing the bag in a bowl in case it springs a leak.

Make several batches of cookie dough rolls or logs, roll up tight in plastic wrap, label with dough type, baking temperature, and baking time. Stash these in the freezer and pull them out to bake as needed.

The same concept works with dinner rolls. There are many bake and freeze roll dough recipes on the Internet and in cook books. Scone dough freezes well also. This is a smart way to work!
People say "less is more," and that can be particularly true during the hectic holiday season when less time equals more stress. While you can't make more time, there are ways to be efficient with the time you have - let's work smarter and not harder with these holiday time-savers!