7 Ways to Save Money at the Grocery Store
I remember very well the first time I moved from my parent's home to an apartment in Southern California where I was attending college. My father told me to lock the doors, keep a porch light on, never walk alone at night and double date until I knew a boy well enough to be alone with him.
My mother's advice went something like this: don't go grocery shopping when you are hungry because you will spend twice as much. Both of my parents were right, of course. However, it is my mother's admonition that is as certain today as it was then. I know, because I have gone to the market hungry and have walked away with all kinds of goodies that were not part of my shopping list.
To help us all become a little savvier prior to check out, here are some money saving tips that are sure to help all of us.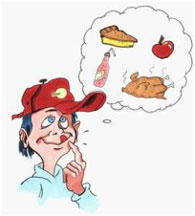 1. Don't go shopping when you are hungry. The reason is simple; everything looks edible, and your belly is crying, "Buy it, buy it! I'm hungry!" So you go ahead and buy that jar of pickled sauerkraut. Enough said.

2. Have a list and ask yourself some questions. Take the time to write out how many meals you will need to make during the week, and for how many people. Then write down everything you will need to prepare those meals.
Can you buy a roast and make several meals out of it? Does your family like leftovers? Are you going out any night that week? Have you promised a meal to another family? If you forget to purchase an ingredient, borrow it from a neighbor. Going to the store for 1 item ensures coming back with 10 items!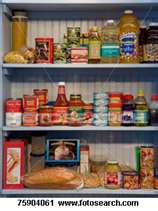 3. Keep your kitchen stocked with essentials. Do you use pasta once or twice a week? Have plenty on hand. Canned tuna fish can be used in a casserole, broiled with cheese and tomato on wheat toast, in a salad. Cans of beans and cut tomatoes make a great last minute soup. What are the foods YOU can't live without?
4. Use seasonal recipes. You won't find inexpensive peaches in the winter to make your famous peach pie. However, there are all sorts of apple varieties perfect for an apple pie or strudel to be eaten before a roaring fire. Arrange your recipes around the seasons where fruit and produce is cheaper.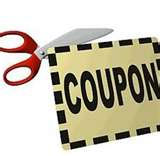 5. Use coupons. Yes, they are all the rage and rightfully so. There are a lot of savings that come your way as you hand the cashier your wad of coupons. Just be careful to cut out the coupons AFTER you make up your shopping list. It doesn't matter that you can get 4 cans of tomato soup for the price of 1 if you don't use it or need it. Know the difference between a good deal and an impulse deal.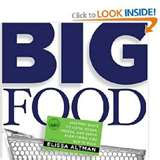 6. Shop bulk club stores, but take your LIST. (See #5) By all means, get the 6 bottles of good olive oil if you use this ingredient frequently as well as the 48 rolls of toilet paper if you have room to store it all. But do your research. Many stores will match even bulk store prices, or offer the same things even cheaper.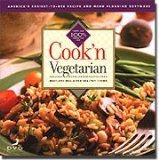 7. Go meatless. Meat is the most expensive item on our grocery lists. Buy a good vegetarian cookbook or better yet, the Cook'n Vegetarian which is excellent! Experiment with some of their great recipes a couple of nights a week. You may even find that you feel better!