How to Have a Harry Potter Feast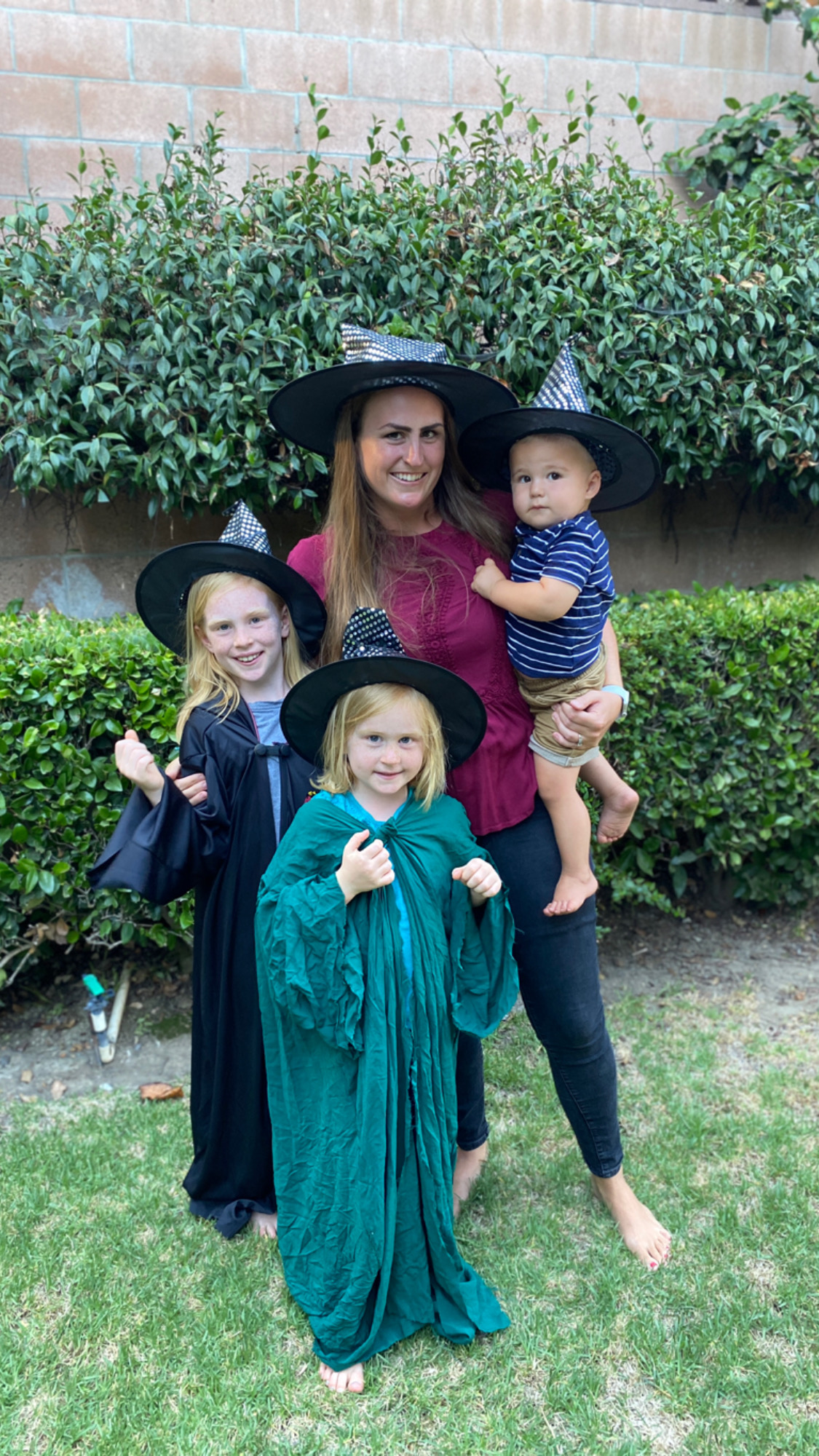 Our family had a Harry Potter themed meal for our back to school feast this year. As I planned and prepared it, I thought it would be fun to do this for Halloween, a birthday party or a Harry Potter themed event any time of year! I'll share some decor and food ideas that are on theme, and fairly cheap and easy. Hopefully these will be helpful for you!
Attire:
A witch hat for everyone!
Giving everyone something to wear is a great way to help each person feel like a participant! Whether it's a hat or a house scarf, give people something to feel part of the event!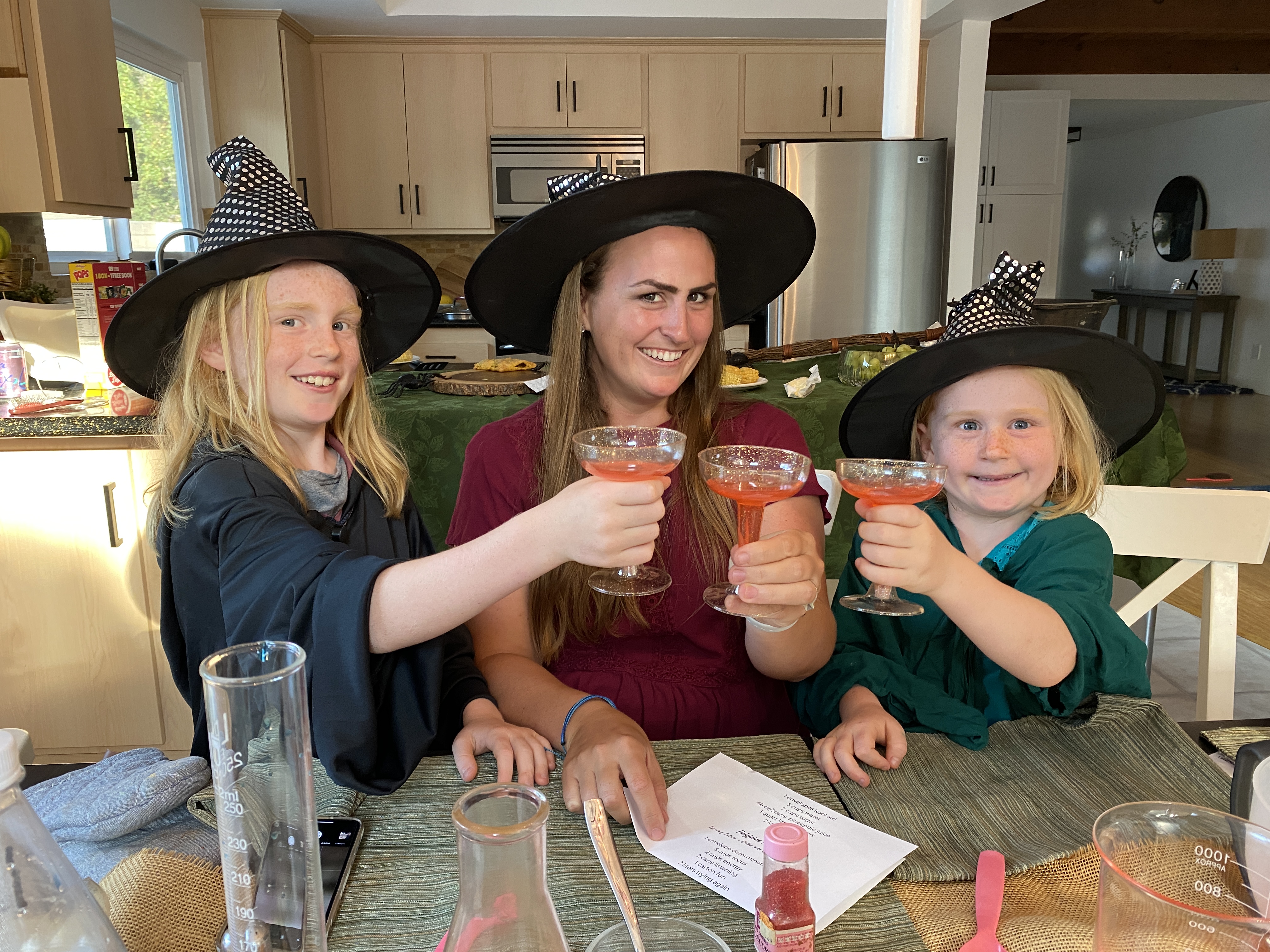 Decor:
I strung candles from the light fixture to give the illusion of floating candles, framed a quote from the book, perched an owl above us, and used all the themed decor I had on hand to transform the space. Sitting down to a meal and feeling the themed ambience sets this feast apart from a regular dinner night.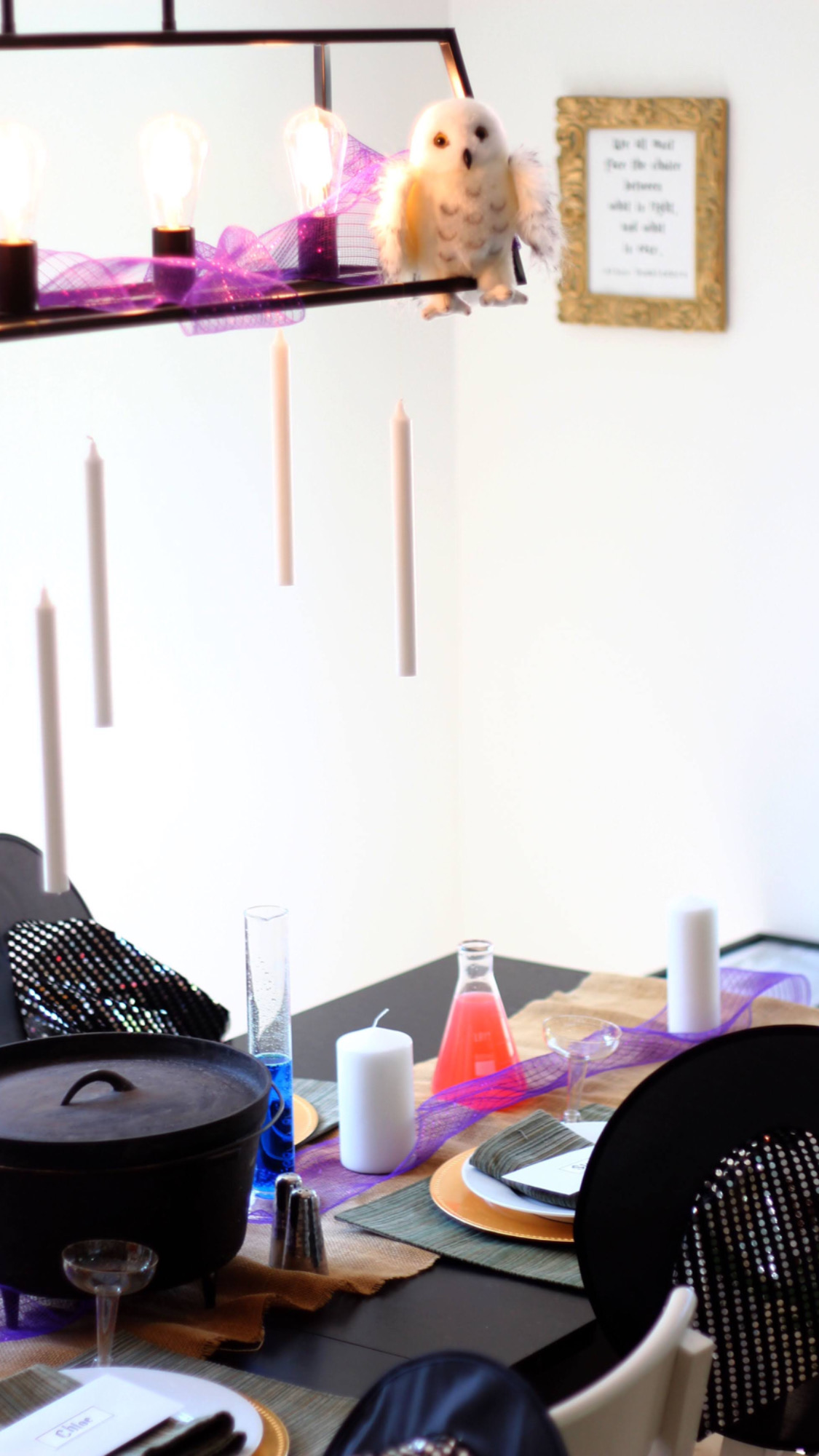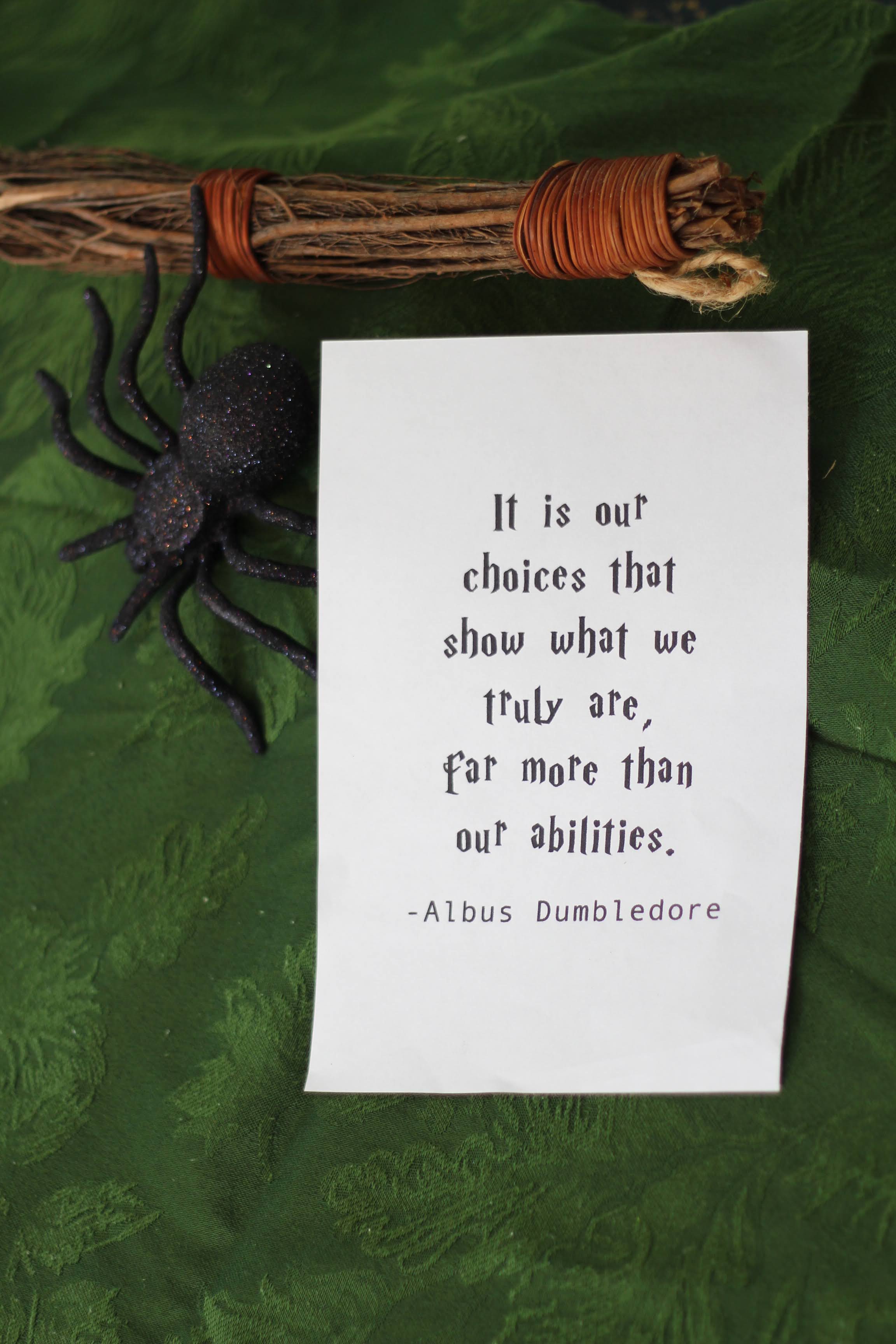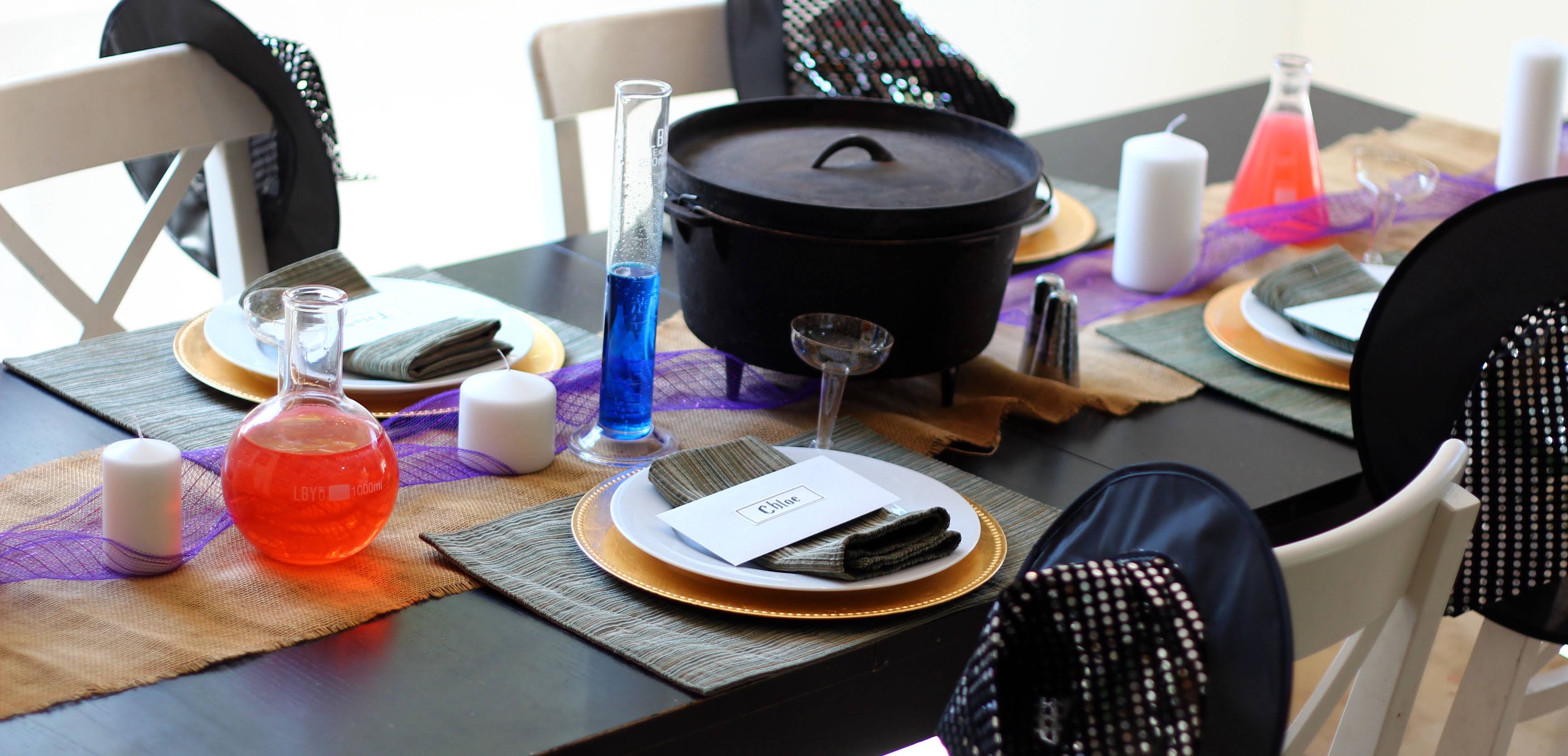 Meal:
I served anything I could imagine in the Great Hall! Corn on the cob, bright green grapes, and pasties. The food bar was up on the counter, with a few decor items like a broomstick, fake spiders, and quotes from the book as talking points. I didn't use a recipe for the pasties, I cooked ground beef with onion, salt and pepper and curry powder on the stove. Then I placed the cooked meat mixture in about 4" puff pastry squares, sealed them shut with the tines of a fork, and baked it until golden brown!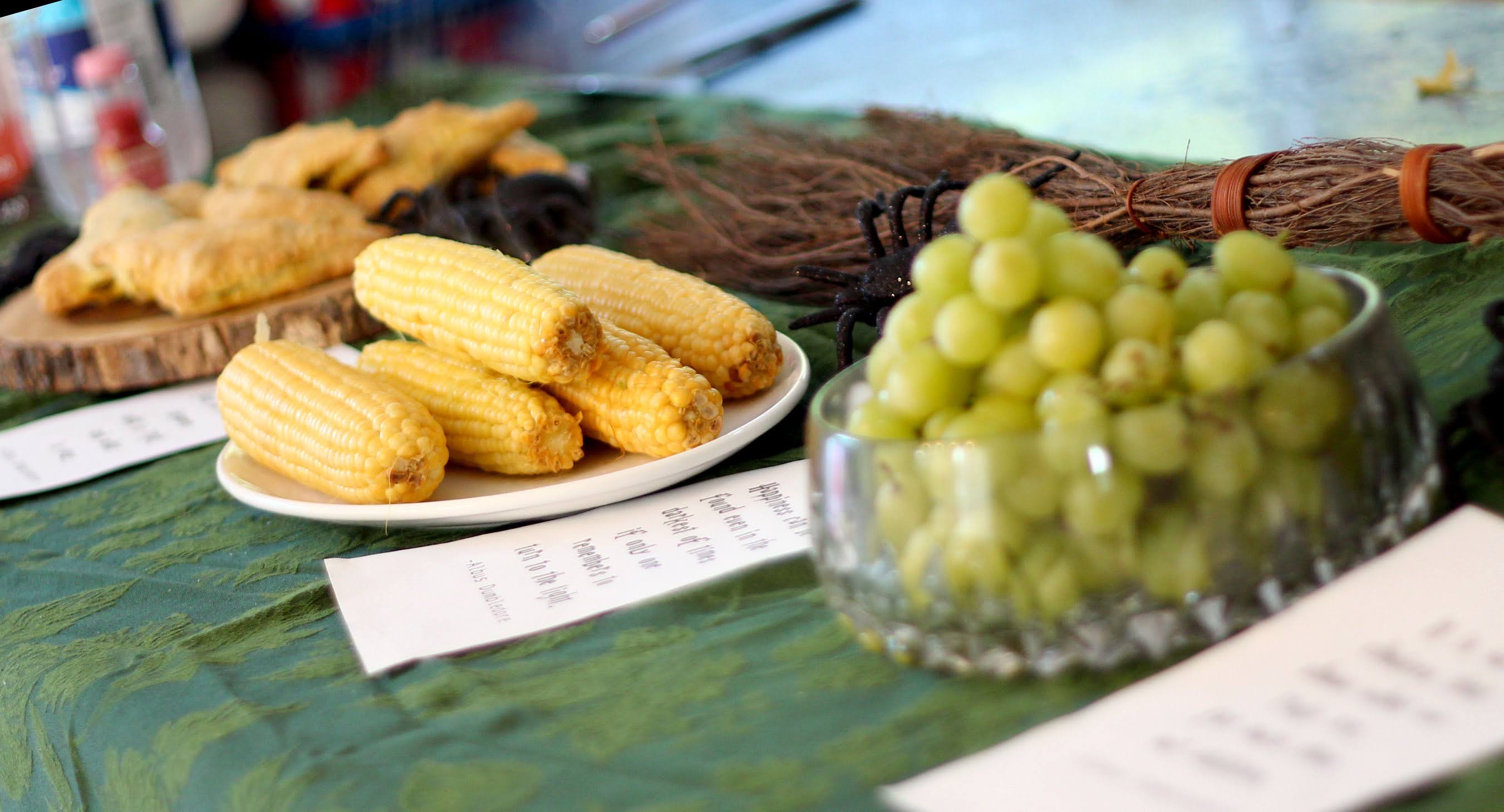 Table Setting:
I used beakers I had on hand to look like potions bottles, and just dyed sprite various colors. The kids LOVED pouring and mixing colors, and the drinks served as big table decor too! You could use various colors of Kool Aid for this too!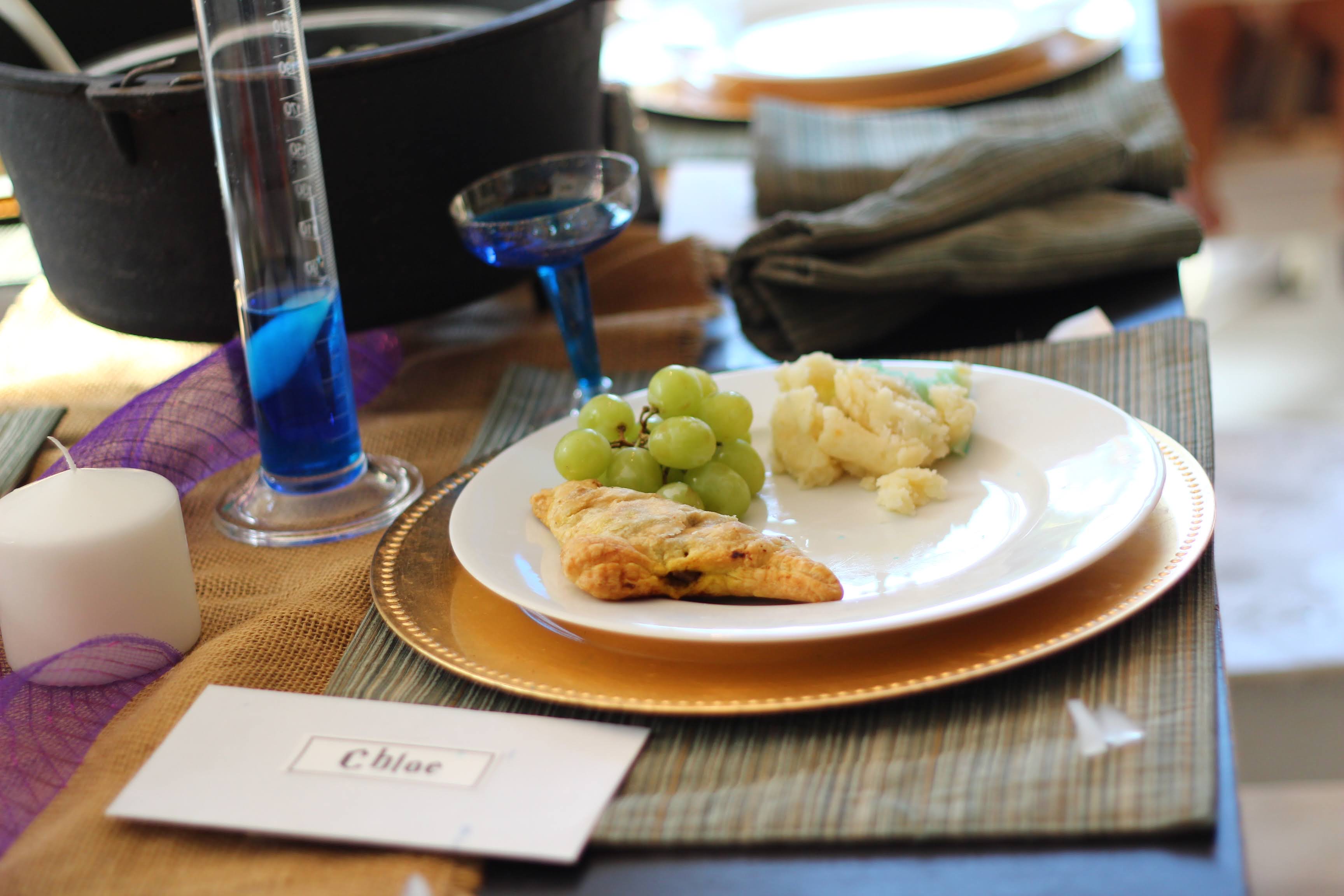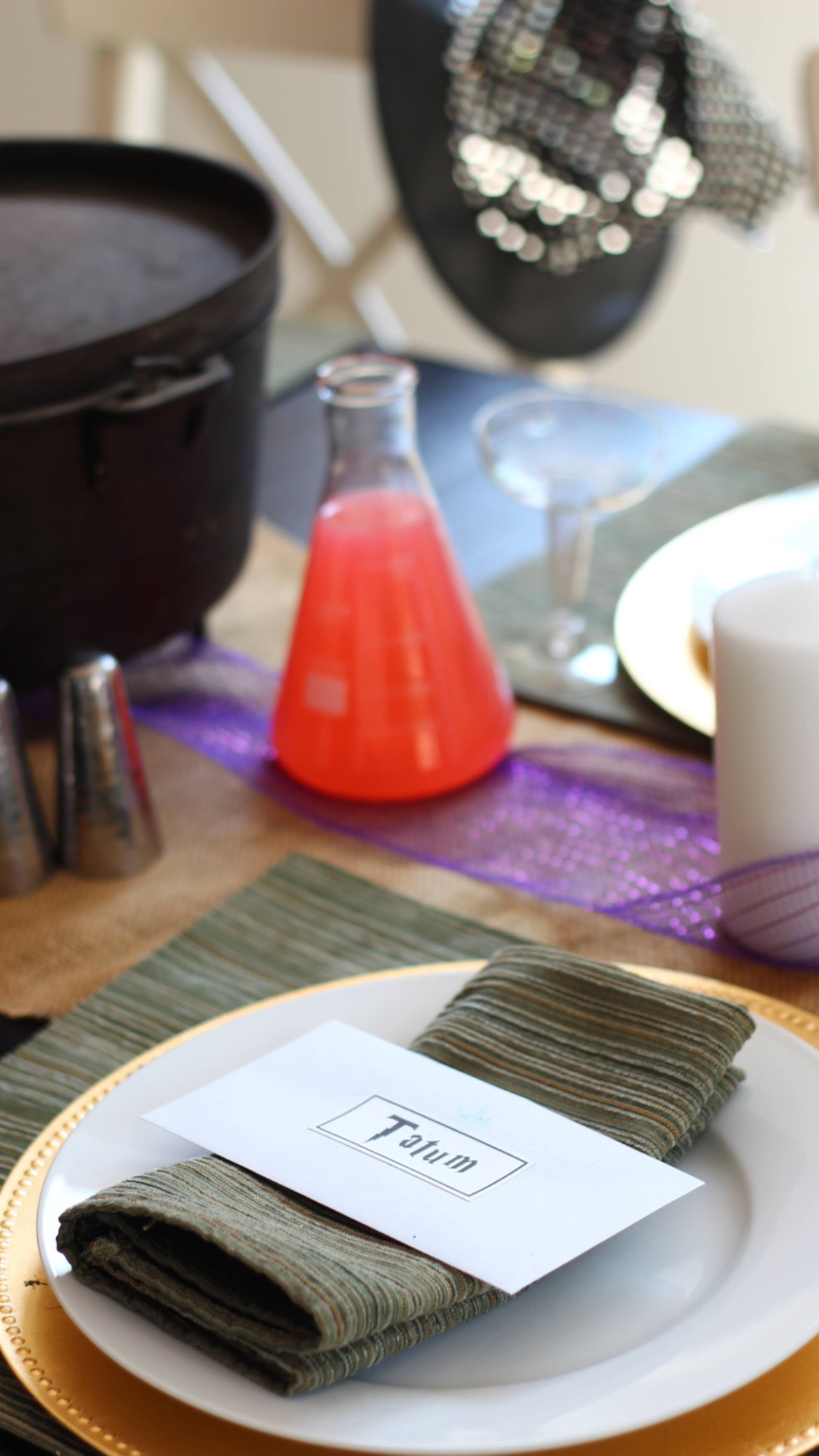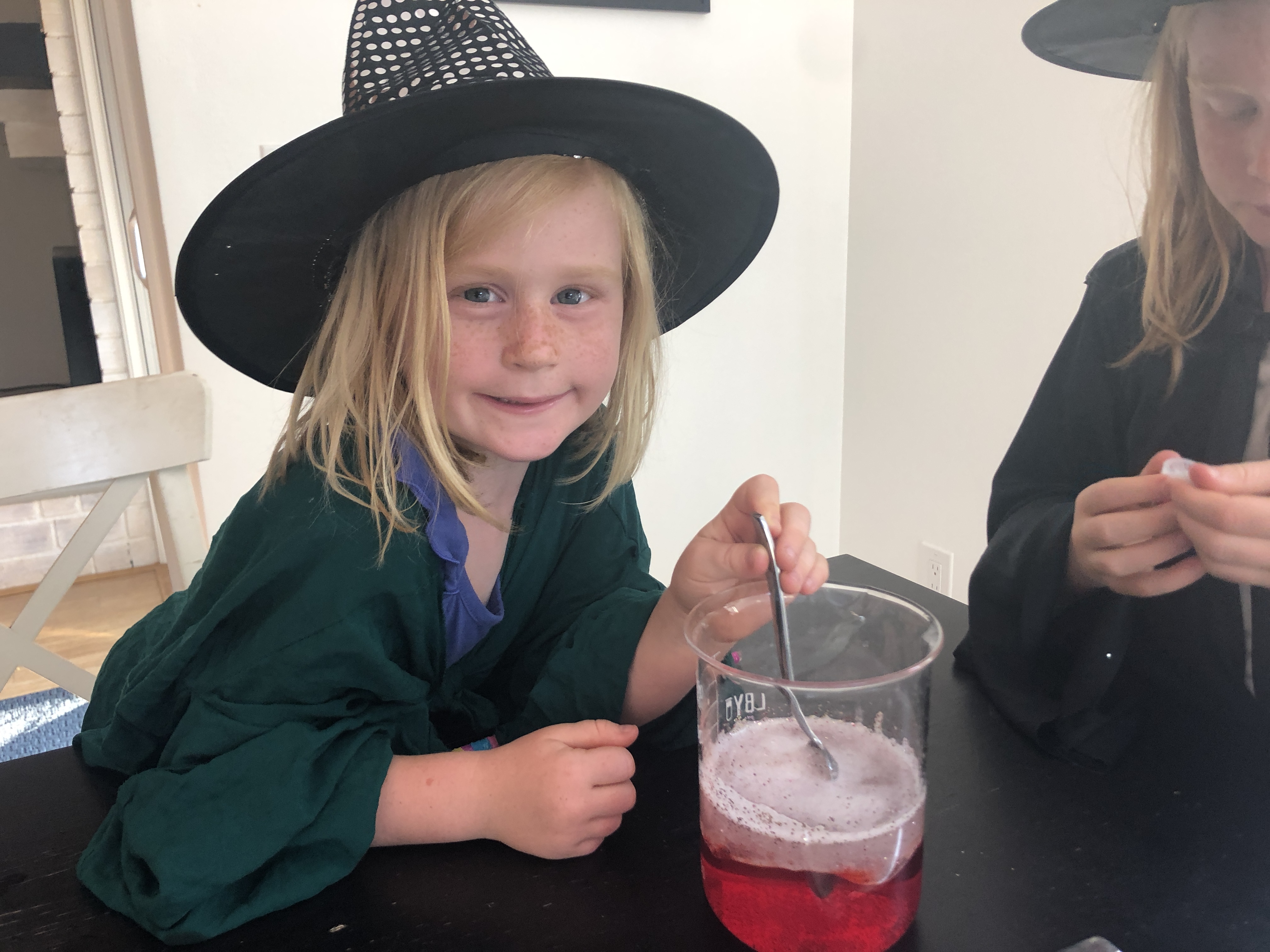 I used our camping dutch oven as a cauldron. I put a pyrex bowl inside of it to keep mashed potatoes hot on the table. I also wrote each person a back to school letter, and the kids helped me seal them with wax as part of the table setting. It's all in the details!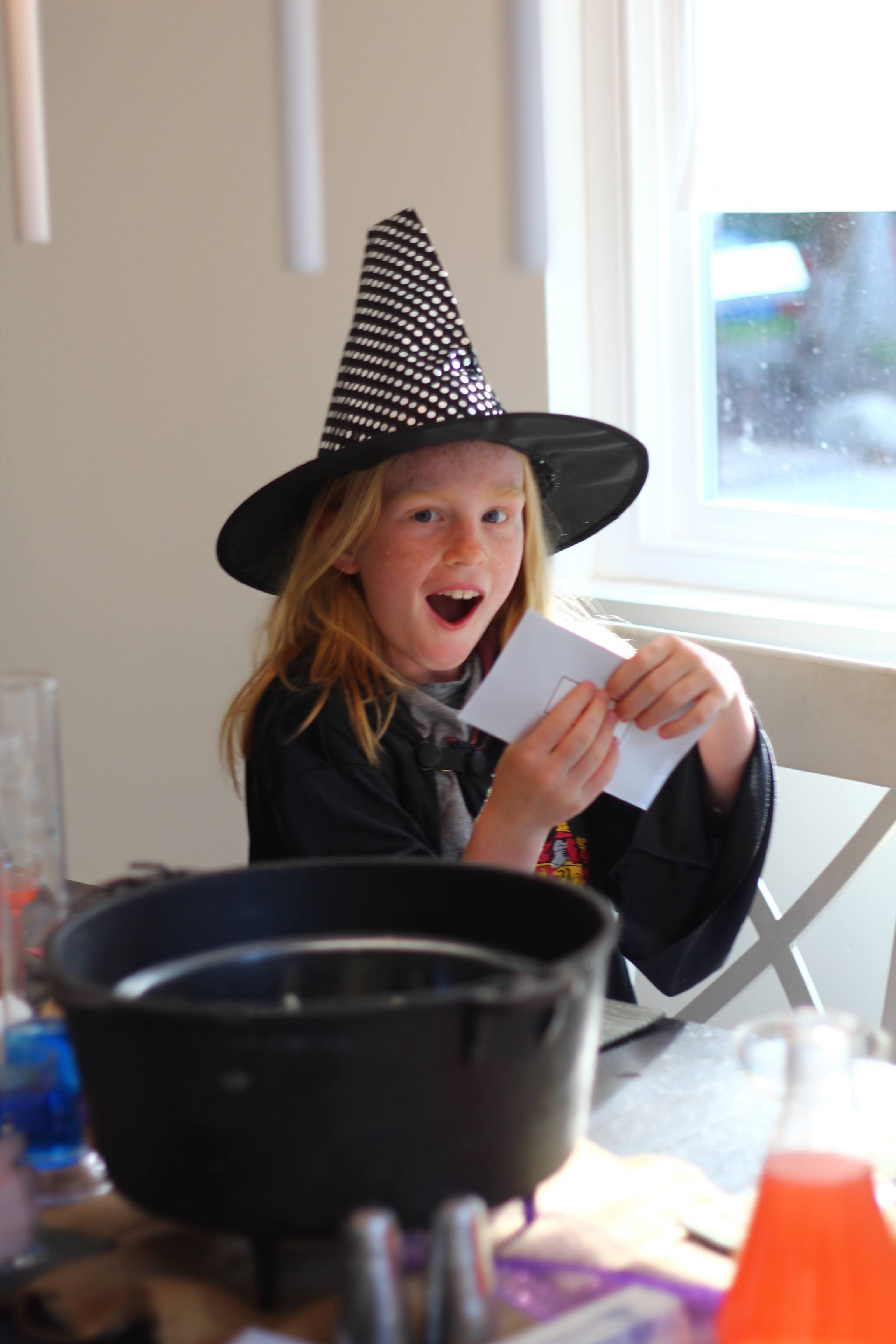 Dessert: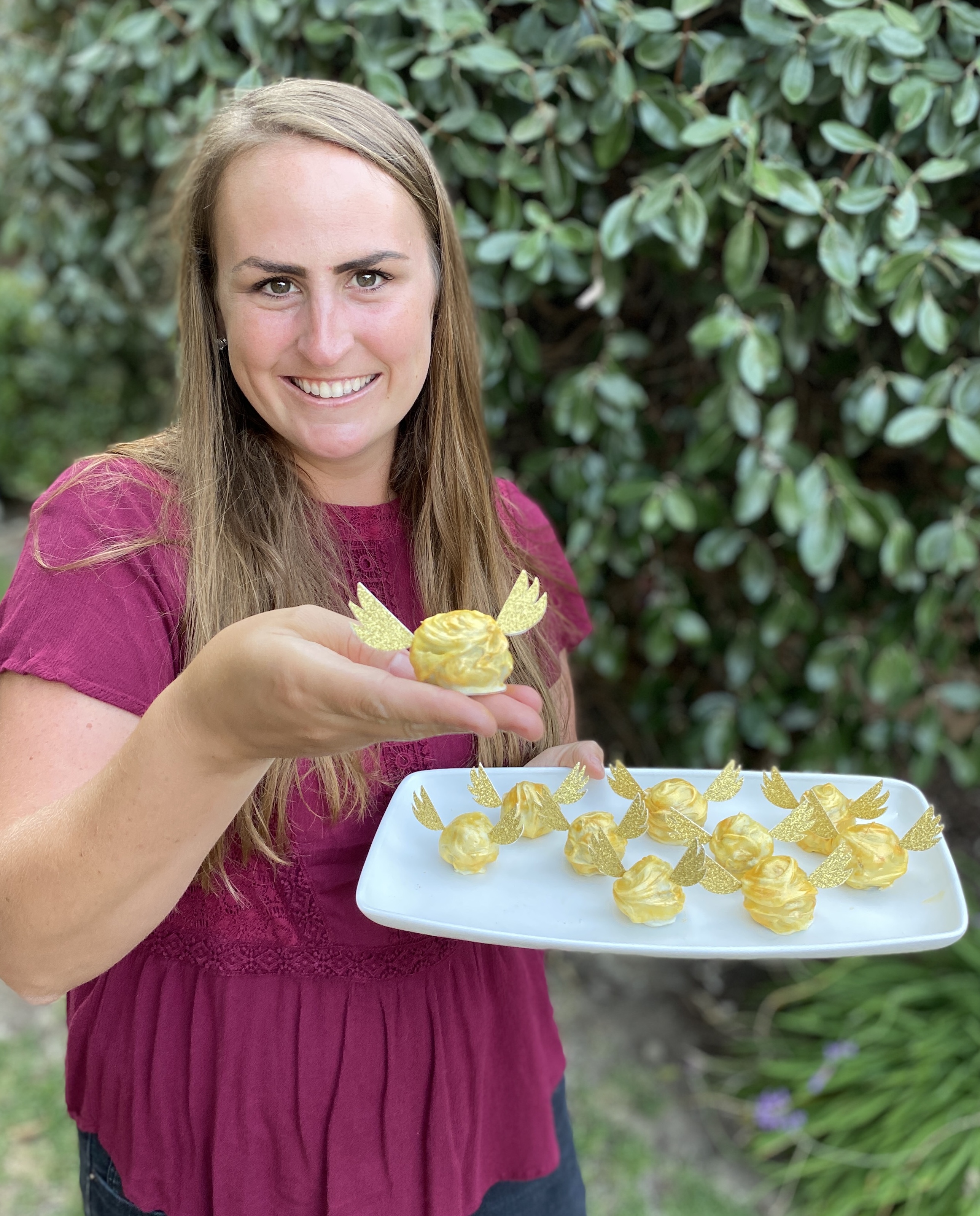 The golden snitch oreo balls are what I was most excited about! I made the oreo truffles ahead, and then used edible gold dust powder to paint them gold. I didn't mix the powder with anything, just painted it straight on with a paintbrush! The wings are made from glitter washi tape adhered to cardstock and then cut out in this wing shape. I hot glued those to toothpicks, and inserted at an angle. Easy peasy!
I hope you got some inspiration from these ideas and have a chance to host a magical feast soon!
Sources:
https://www.onelovelylife.com/sweet-potato-black-bean-tacos/

Stefanie Hathaway
Monthly Newsletter Contributor since 2016
Email the author! stefanie@dvo.com
---
Subscribe to Cook'n Premium and get newsletter articles like this each week!