Make a Candy Bouquet to Give Away!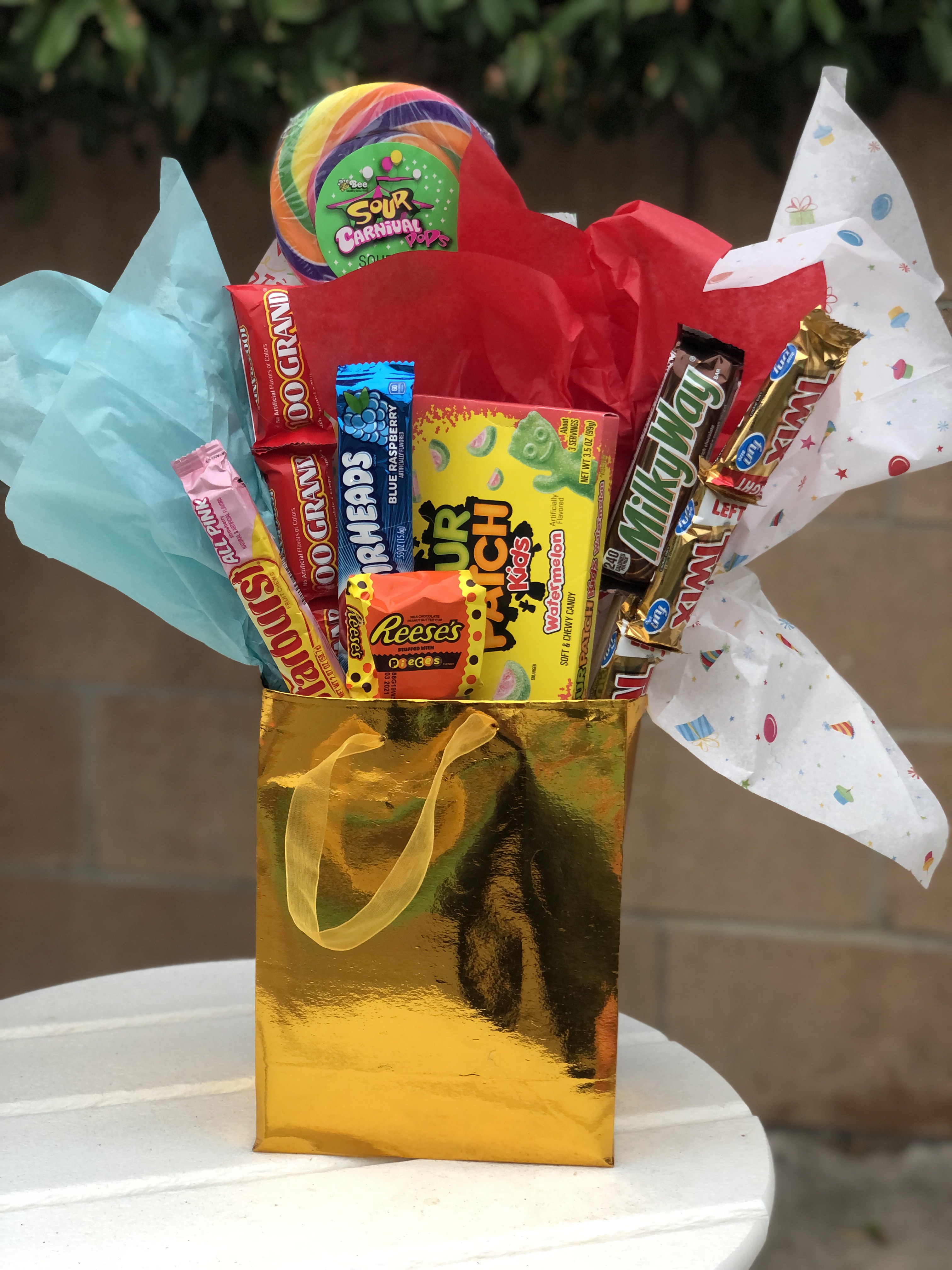 This candy bouquet is the epitome of Pinterest ideas, right?! I was looking for something edible to gift a friend who loves feeling celebrated and appreciates beautiful things. This friend is 37 years old and adored it, and my elementary age daughters love them too! My 8 year old is currently working toward her own candy bouquet as a prize for memorizing multiplication facts. They are so great because they make a big impact, and are totally customizable and consumable. I went to Pinterest and found tons of ideas for cute and tasty candy bouquets! Let's go through the supplies you'll need and how to put one together.
I got everything I needed at Dollar Tree and my recycling bin at home. The kids came along and loved picking everything out.
Here's what you'll need:
A gift bag or container like a plant pot
Styrofoam that you can cut and shape
Hot glue gun and extra glue sticks
Skewer sticks
Plenty of candy of your choice!
Tissue paper
When you're shopping, consider colors that go together. Don't buy all red candy, get tissue paper and a bag that coordinates, etc. I like a solid gold bag because it really feels like a celebration and doesn't compete with the candy or tissue paper in color or pattern. I bought some full size candy bars, and some packs of fun size bars. These divide up well, so for $1, you can put a full skewer of 100 Grand bars for example on 2 different bouquets. I also did this with Airheads- bought 1 pack and split them up for show. I do like using full size candy for star power, but a few of these fun size sticks do look great! I like anything giant, the jumbo smarties bring a thrill to the bouquet.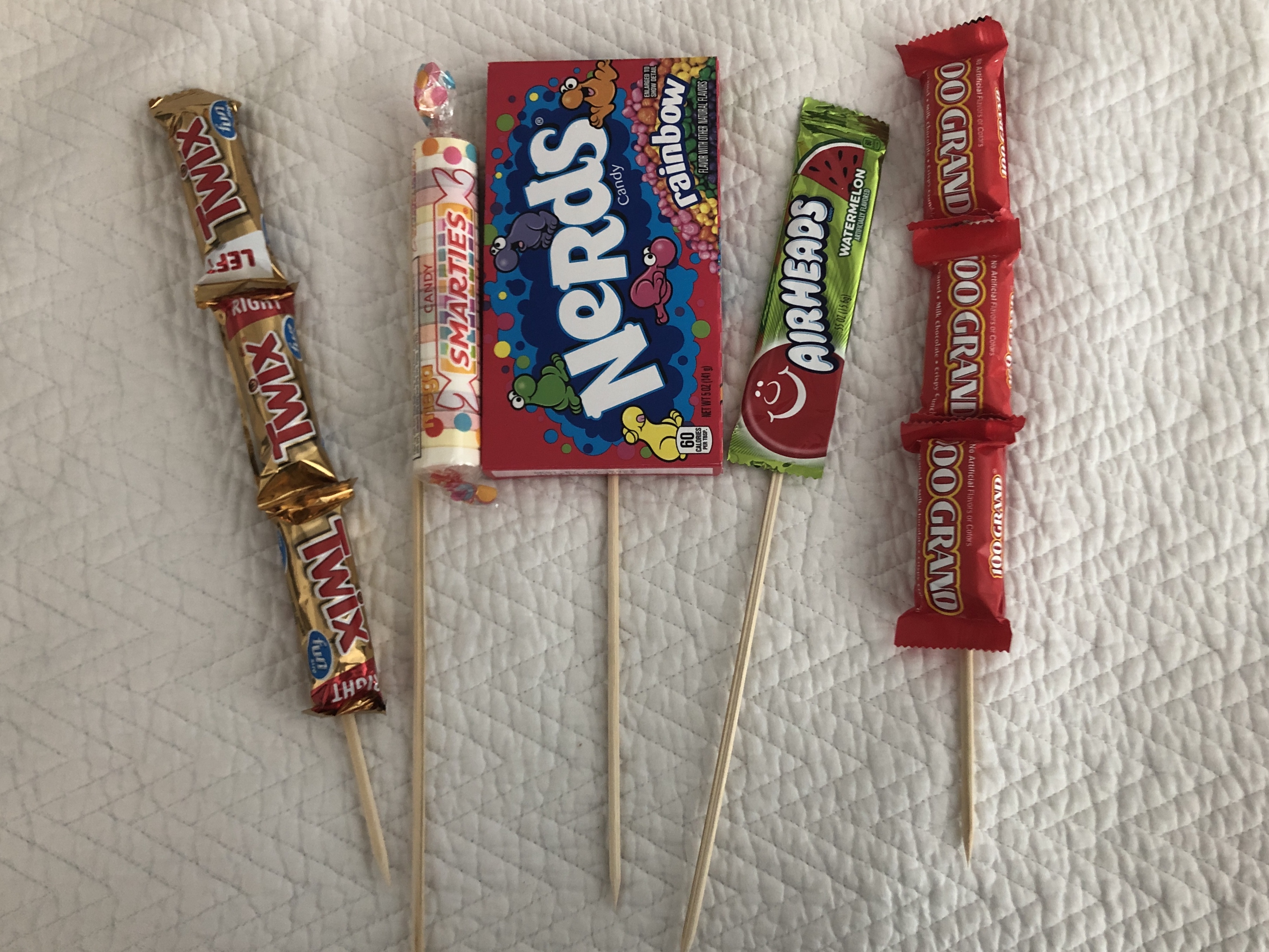 Start by cutting and inserting styrofoam into your bag or pot. I didn't hot glue mine together, just stacked them one on top of the next. Mine were heavy enough that I didn't have to add weight, but if you are worried your bouquet could be top heavy and topple, you should add rocks or a weight of some sort at the base of your bag.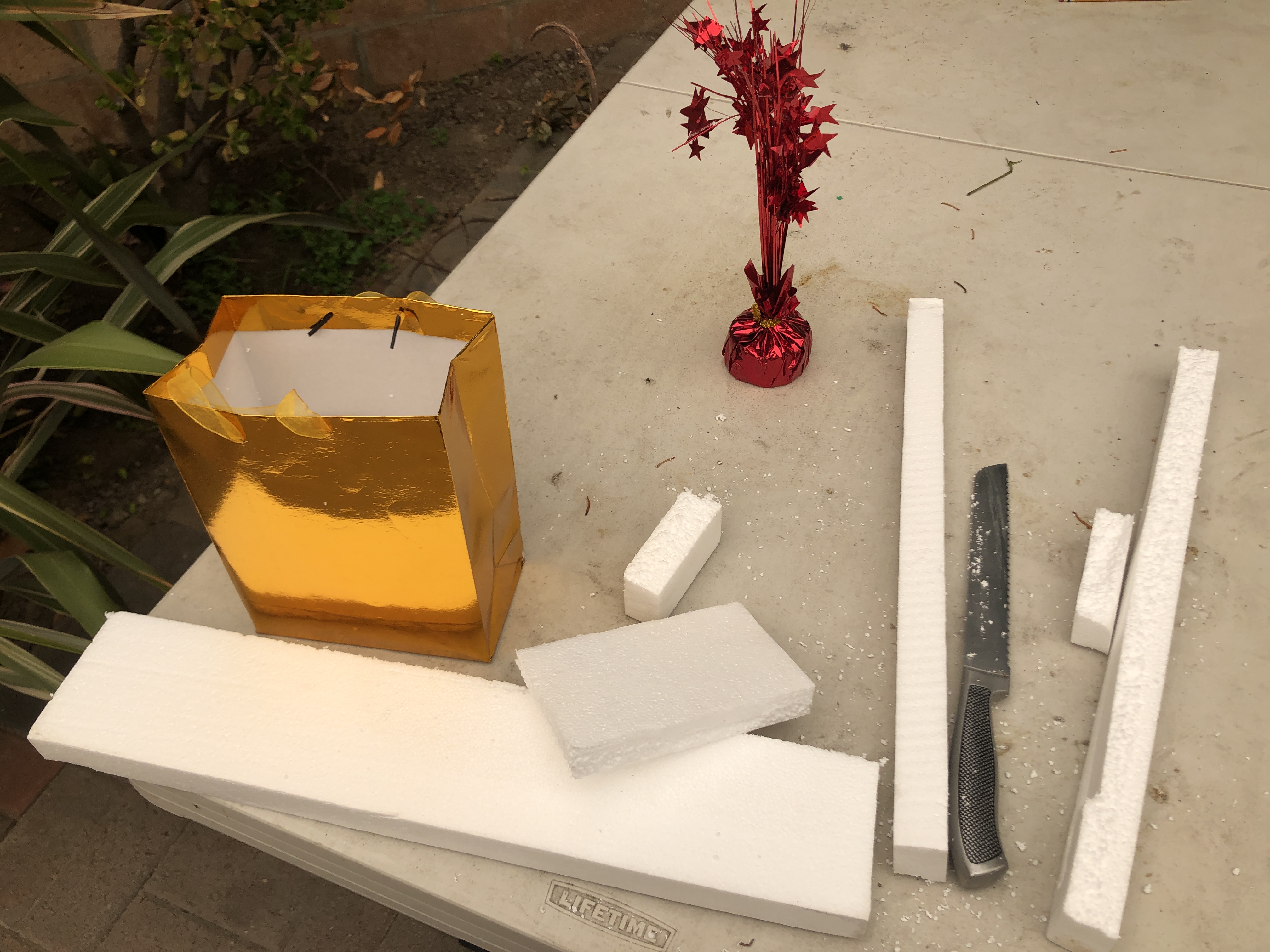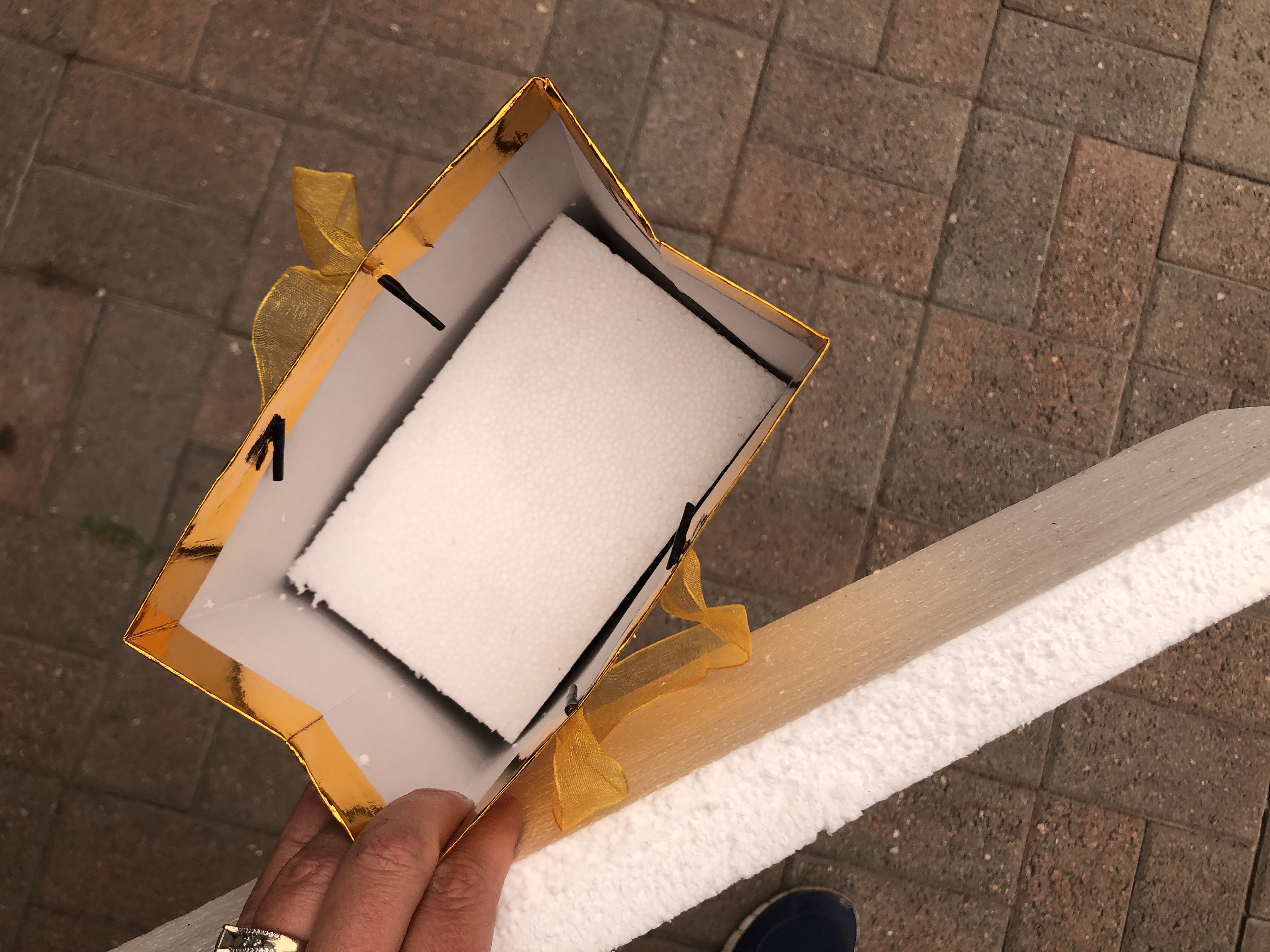 Then, lay out all your candy and hot glue it to skewers. Make sure you leave the pointed end of the skewer pointing down! I also hot glued tissue paper to skewers at this point.
I like to start with inserting my tissue paper as a background for the candy. Then place your candy skewers, considering size and color to balance the bouquet. This activity is good for kids to work on too, it's appropriate for any age!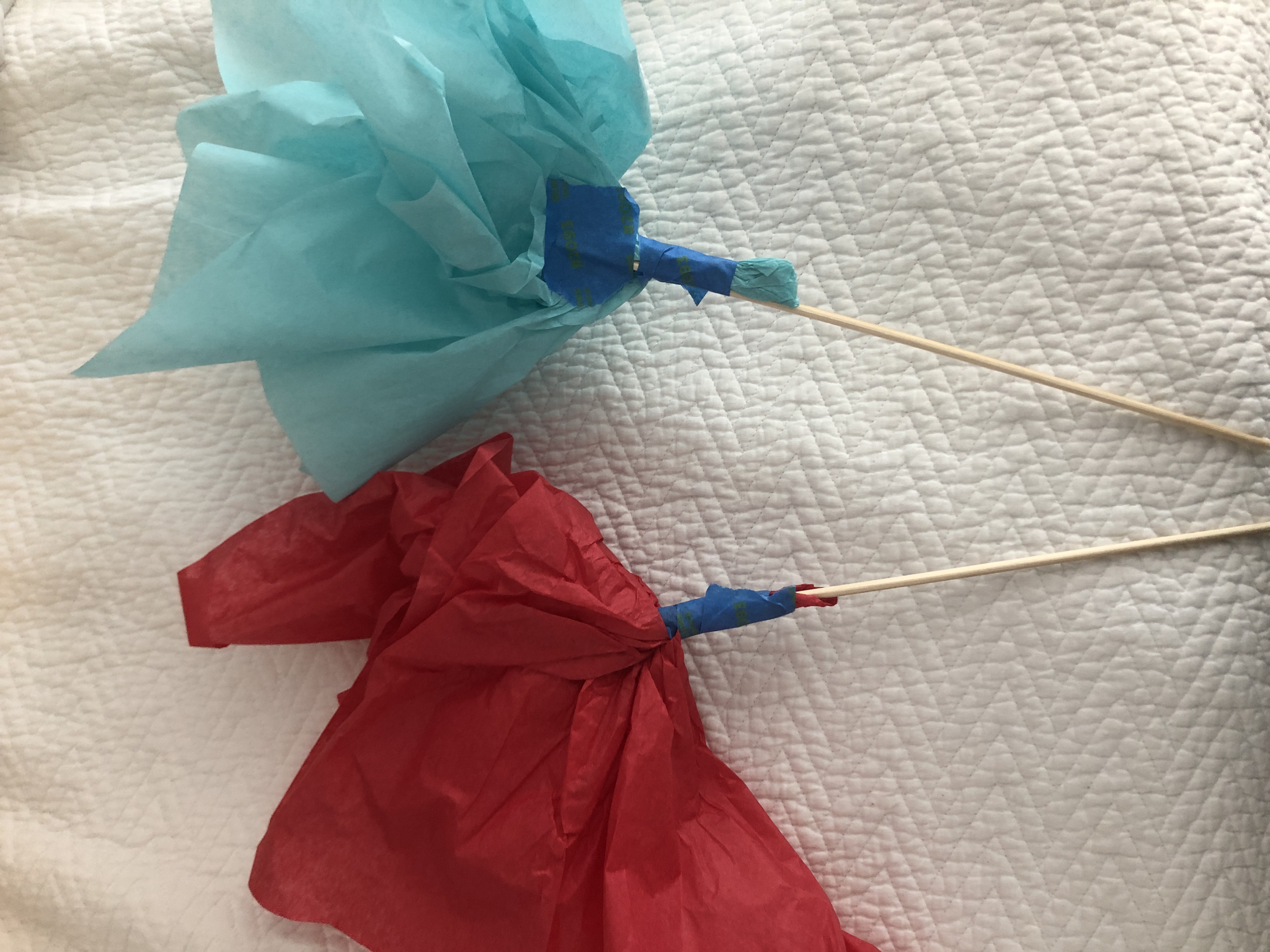 Who can you think of that would have fun with a candy bouquet? I made 2 bouquets for a total of $17, so a little under $9 each. Give it a try and have fun celebrating somebody's birthday, big accomplishment, or just cheer someone up!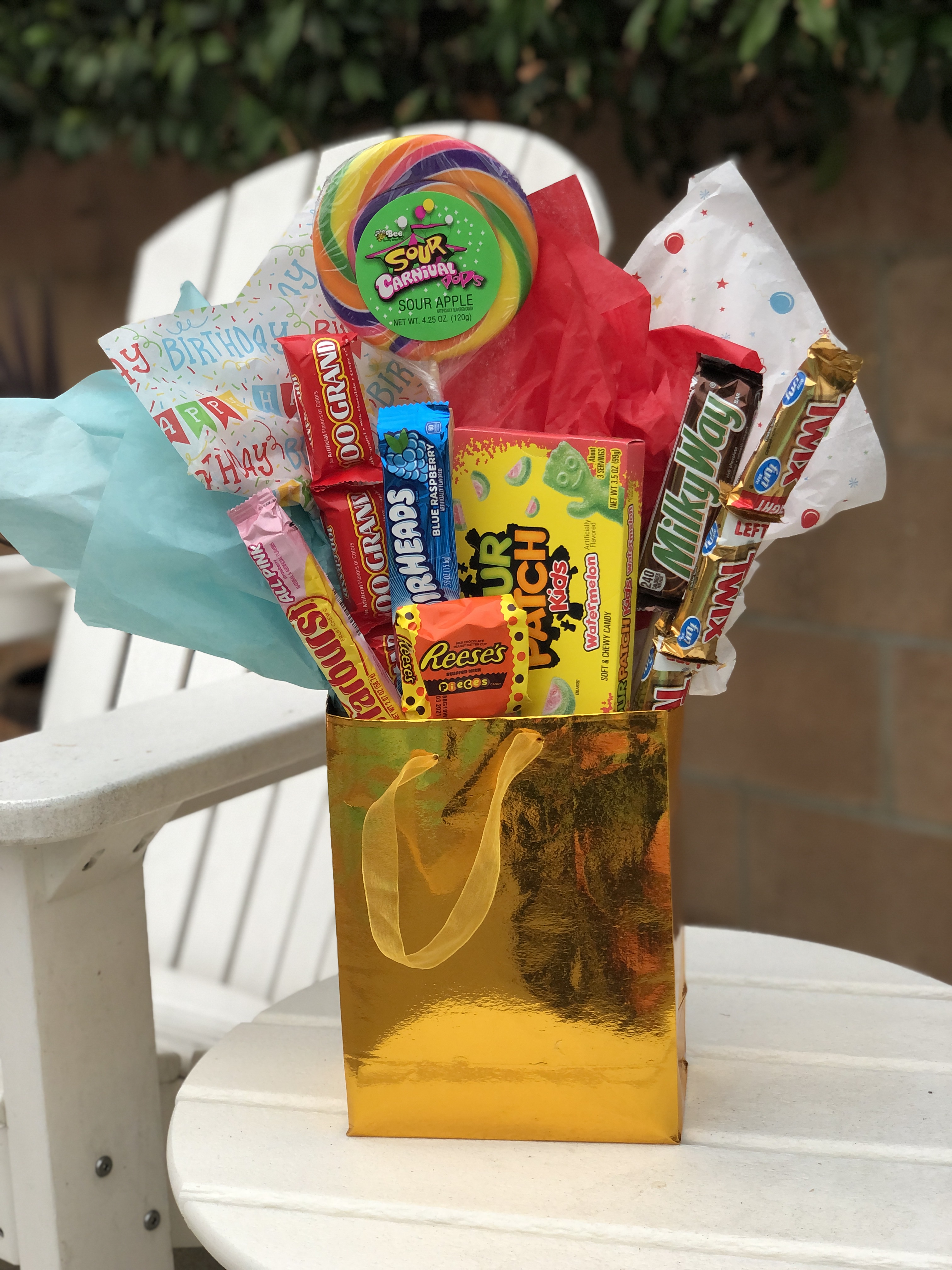 Sources:
https://www.melskitchencafe.com/instant-pot-butter-chicken/

Stefanie Hathaway
Monthly Newsletter Contributor since 2016
Email the author! stefanie@dvo.com
---
Subscribe to Cook'n Premium and get newsletter articles like this each week!