How To Make Halloween 2020 Fun!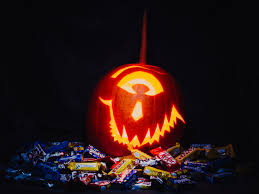 What a year! I'll be honest- when things started shutting down in March, I didn't think we'd be where we are right now! It's definitely been a year for the books.
One hot topic I hear a lot about right now is Halloween. Depending on where you live, trick-or-treating might not even be an option, in some places it may be discouraged, and in still other places, Halloween is being treated like every other year.
To me, Halloween has always been about the kids. I hate the gory, spooky stuff, but I LOVE watching kids get dressed up and have a blast trick-or-treating. The idea of missing out on that makes me so sad! But, after some brainstorming and talking with others, I've realized there are still so many ways to make Halloween fun even if you're not able to trick-or-treat this year. There's also ways to make trick-or-treating a little more comfortable for those who might otherwise be nervous!
Have a Halloween egg hunt. Easter egg hunts are one of my kids' FAVORITE activities. If you can't trick-or-treat, what's the next best thing? An egg hunt in October! The kids still have to "work" for their candy, and have so much fun while doing it!
Make or buy a pinata. My kids know what a pinata is, but I've never made or bought one for their birthdays. This would be another way to get candy that would be a blast! I mean really, at the end of the day, the kids just want lots of candy, right? ;) You can also throw some bigger trinkets in there that might not fit in an egg!
Do a scavenger hunt. You could hide a huge bag of candy at the end, or leave little bits along the way, but send your kids on a long, crazy scavenger hunt full of spooky clues and challenges! This would be a memory-maker for sure!
Do a special movie night. Candy and popcorn are perfect for movie night- but rather than just buying some, let each kid choose a bag of whatever candy they want. Throw it all in a bowl or divy out little baggies and enjoy a family movie night while munching on everyone's favorite treats!
Organize an outdoor costume parade! This is a great way to ensure littles can still show off their costumes! And see their friends' as well!
Have a Halloween party! If you traditionally trick-or-treat, it might be fun to do something a little different this year and have a family party! Bob for apples, minute-to-win-it games, costume contests/fashion shows- go all out! And of course, make sure there's lots of tasty snacks!
If you're still able to trick-or-treat but want to try to stick to social distancing guidelines, here are a couple ideas:
You know those long grabber tools? Use those to pass out candy!
Draw a line with chalk or tape a line down to help kids know where to stand to keep a 6 foot distance.
Sanitize your hands often whether you are taking kids trick-or-treating or passing out candy. You could even set out a big bottle for little trick-or-treaters to use as they pass your house!
Set out goody bags/treats that are spaced out on a table so that they are easy to grab. You can sanitize the table frequently and replenish the goodies as needed. This helps avoid hand-to-hand contact and allows you to keep the 6 foot distance!
At the end of the day, we don't have to feel like Halloween is cancelled this year! With a good attitude and some creativity, this year can be a unique, happy, memorable one!
Sources:
https://www.novanthealth.org/healthy-headlines/your-guide-to-halloween-trick-or-treating-and-covid-19
https://www.jsonline.com/story/life/wisconsin-family/2020/09/23/halloween-2020-safe-alternatives-trick-treat-during-pandemic/5826843002/
https://www.bhg.com/halloween/parties/trick-or-treat-alternatives/
https://www.jsonline.com/story/life/wisconsin-family/2020/09/23/halloween-2020-safe-alternatives-trick-treat-during-pandemic/5826843002/
https://pxhere.com/en/photo/281148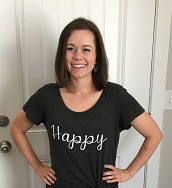 Camille Hoffmann
Monthly Newsletter Contributor since 2014
Email the author! camille@dvo.com
---
Subscribe to Cook'n Premium and get newsletter articles like this each week!