Make These TJ's Knockoff Lacey Cookies for Your Valentine This Year
I have a serious love/hate relationship with the goodies in the Trader Joe's bakery. When I go to Trader Joe's no matter what is on my shopping list I know that I have to get the chocolate trifecta: chocolate milk, chocolate dipped chocolate chip dunker cookies, and the beloved little chocolate sheet cake that I've been obsessed with for years.
Our family has a thing for chocolate milk and we've tried pretty much every kind there is out there. The very, VERY best in the world can only be had by those fortunate souls who live within about a 10 mile radius of Reed's dairy in Idaho Falls, Idaho. It is decadently chocolately and is the perfect, rich thickness thanks to none other than their secret ingredient: potato flakes! I dream of that stuff! But since I don't live within 10 miles of Idaho Falls, I go to my 1B option which is the delicious chocolate milk at Trader Joe's. It is a perfect glass of chocolate milk, I'll tell ya! Just the right amount of rich chocolately flavor, while not being too sweet.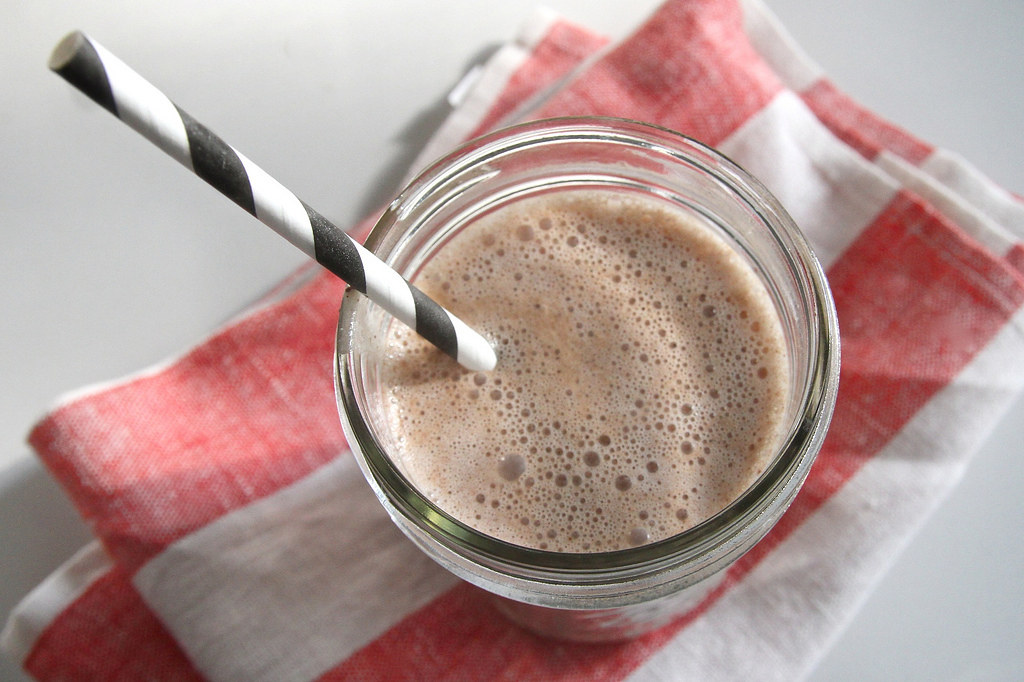 I always get my chocolate trifecta but every now and again I'll grab another baked goodie to try here and there just to mix things up a bit and I tell you what, I think I'm gonna have to add a fourth place to the chocolate necessities. The only downside is I'm not sure there's a cool word like "trifecta" for a group of four. But oh well! Just wait until you try their lacey cookies and you'll know what I mean. 
They have two flavors of lacey cookies (also known as Florentines) : dark chocolate almond and milk chocolate macadamia nut. They are basically a thin, toffee-type cookie that spreads really thin when baking and sort of forms a "lacy" type pattern as they are baking. When cooled you dip them in chocolate--TJ's sandwiches two lacey cookies with a layer of chocolate in the middle.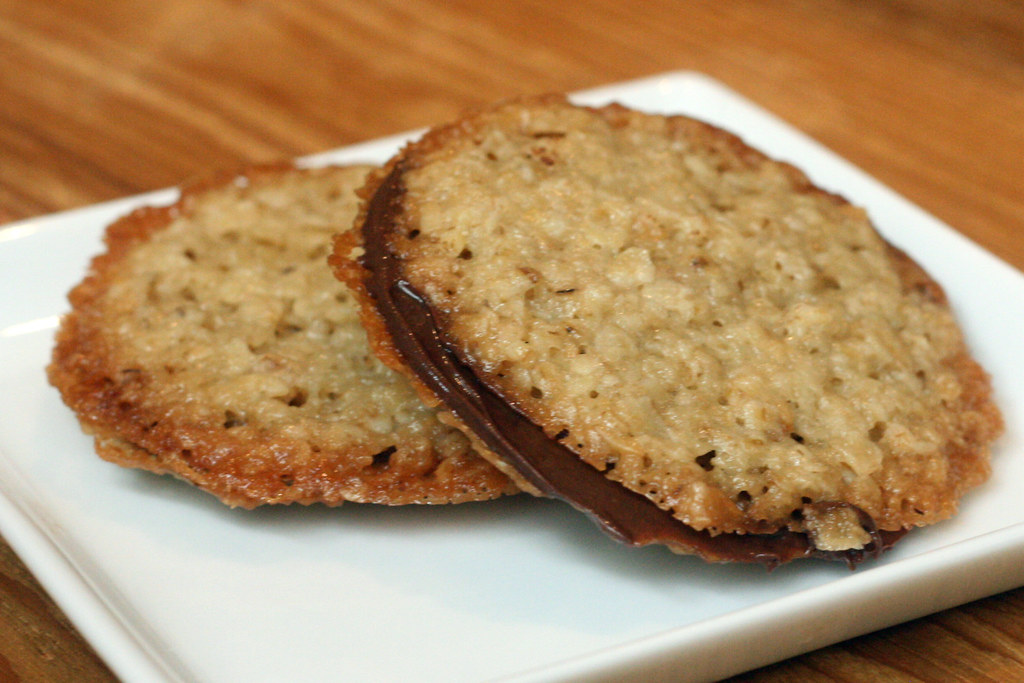 They are quite unique, but in all the best ways and I think they would be the perfect treat for Valentine's Day coming up. I always think Valentine's Day treats should be something chocolatey for some reason--anyone else with me on that one?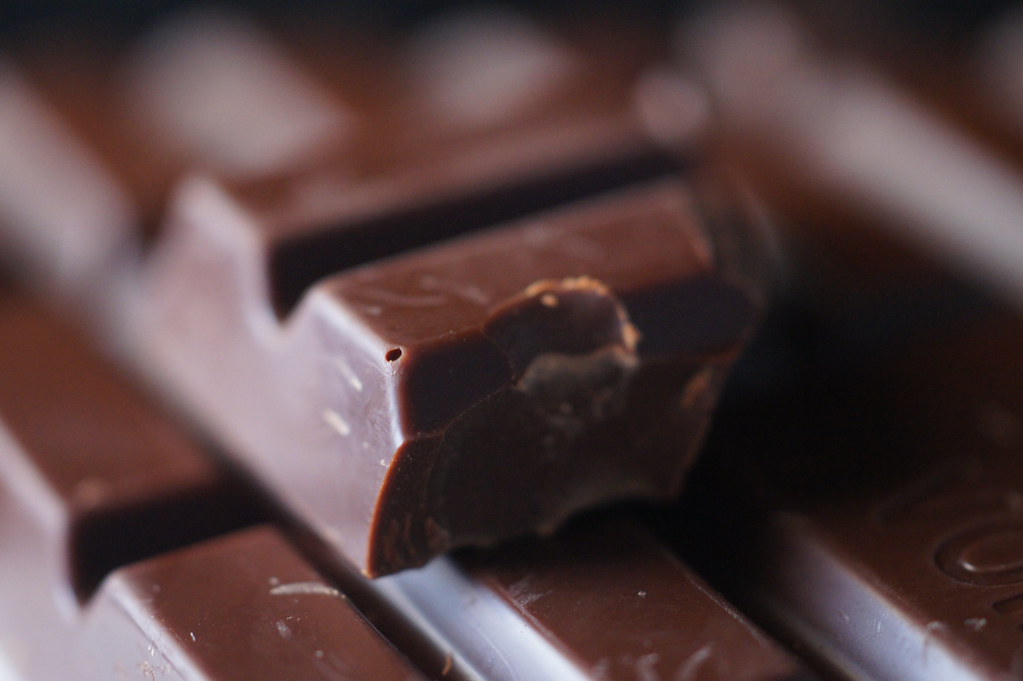 If you don't have a TJ's near you or you like baking, you should give this knockoff recipe a try. They are really fun and actually very simple to make--you just have to make sure to keep your eye on them so they don't burn in the oven while baking. 
A couple of little tips I learned for these cookies are that parchment paper or a silicone mat are a complete must for this recipe--anything else and these cookies will stick and burn! Also, when they come out of the oven, you MUST let them cool on the baking sheet for a couple minutes until they set up before removing them. Then, if you act quickly, they are mold-able into any shape you could dream of. If they happen to cool too much and become brittle, simply pop them back in the oven for a minute or two and they will soften back up again. 
What sweet treat do you plan on making for or buying your Valentine this year? Maybe I'll just go ahead and make a little chocolate "quadfecta" (I'm working on it--that made up word isn't half as cool as trifecta, I know!) platter with my ultimate chocolate faves. Go big or go home, right??
Dark Chocolate Almond Lacey Cookies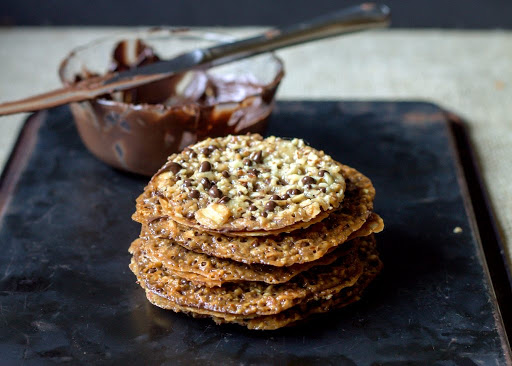 These Dark Chocolate Almond Lacey Cookies are easy, crunchy, & delicious! Dark chocolate is sandwiched between two thin, crunchy cookies for a sweet treat. Author: Rachel
Serving size:
8
Calories per serving:

397




Ingredients:
1 1/2
cups
sliced
almonds
3
tablespoons
all-purpose
flour
1/4
teaspoon
salt
3/4
cup
white
sugar
2
tablespoons
heavy cream
2
tablespoons
light
corn syrup
5
tablespoons
unsalted
butter
at room temperature
1/2
teaspoon
vanilla extract
1/2
cup
semisweet chocolate chips
Directions:
Preheat oven to 350&degF. Line a baking sheet with a silicone baking mat or parchment paper.
Pulse the almonds in a food processor until finely chopped. In a separate bowl stir together the nuts, flour, and salt in a large bowl.
Combine the sugar, cream, corn syrup and butter in a small saucepan. Cook over medium heat, stirring occasionally, until mixture comes to a rolling boil and sugar is dissolved. Boil for 1 minute. Remove from heat and stir in the vanilla, then pour into almond mixture and stir to combine. Place in the refrigerator to cool, about 30 minutes.
Scoop rounded teaspoons (they should be itty bitty!) of batter and roll into balls. Place on prepared baking sheet, leaving about 3 to 4 inches between each cookie since they spread.
Bake 1 pan at a time, until the cookies are thin and an even golden brown color throughout, about 10 minutes. Cool on baking sheet for 5 minutes, then transfer to racks to cool. Repeat with remaining batter.
Melt chocolate in a microwave proof bowl for 30 seconds. Stir. Repeat until the chocolate is fully melted. Pair up cookies of equal size. Spread chocolate onto one cookie and press carefully together with another cookie. Repeat with remaining cookie pairs. Let cool, and store in an airtight container.

Recipe formatted with the Cook'n Recipe Software from DVO Enterprises.
Add Recipe to Cook'n
Sources:
www.flikr.com
www.commons.wikimedia.org
www.whatsgabycooking.com
www.flikr.com
www.bakerita.com
www.goldilockskitchen.blogspot.com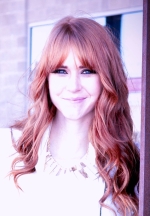 Mary Richardson
Weekly Newsletter Contributor since 2014
Email the author! mary@dvo.com
---
Subscribe to Cook'n Premium and get newsletter articles like this each week!