Festive Thanksgiving Food
I had so much fun making holiday themed food for my kids last month that I've gone to Pinterest to find some more fun ideas for the month of November! My kids (quite literally) eat it up! Any little effort I make goes a long way with my kids when it comes to thematic, customized food. They feel so festive, and honestly, it makes me feel festive too! I've sourced a few simple ideas from Pinterest to get us going in November, I hope you'll join us!
My 7 and 4 year olds can help with all of these projects in the kitchen. And if you've ever cooked with kids, you know they're much more likely to eat what you offer them if they can help cook! So throw an apron on those kids and let's get cook'n!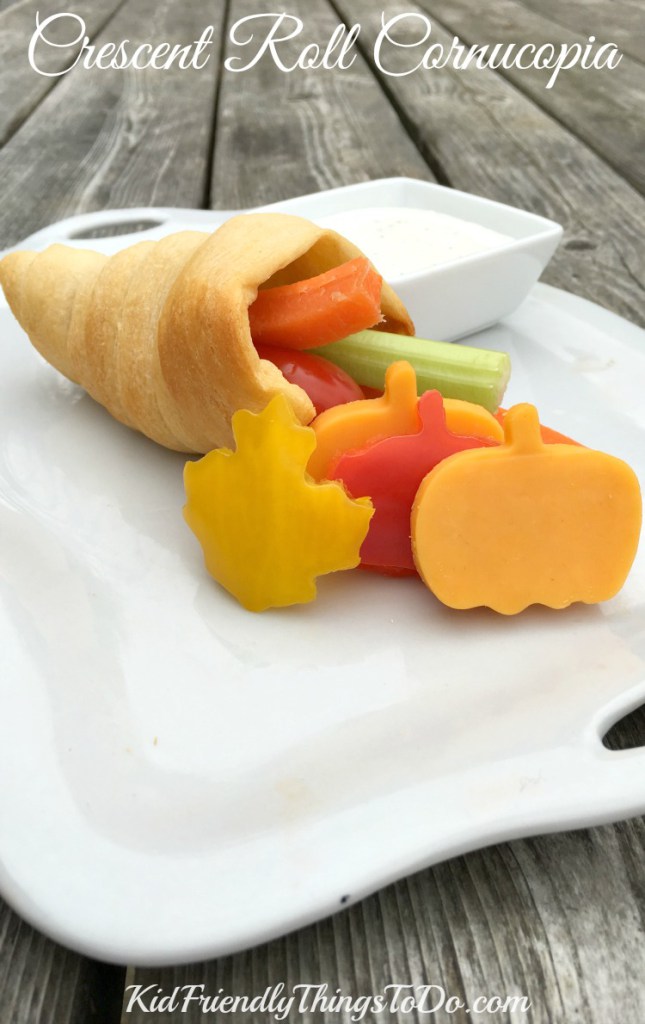 First up, the crescent roll cornucopia! This is a great chance to talk with them about gratitude.
In America, the cornucopia is a symbol of abundance and nourishment. We can visit with our kids about the many blessings we have in our daily life and come into this Thanksgiving season from a place of gratitude and abundance.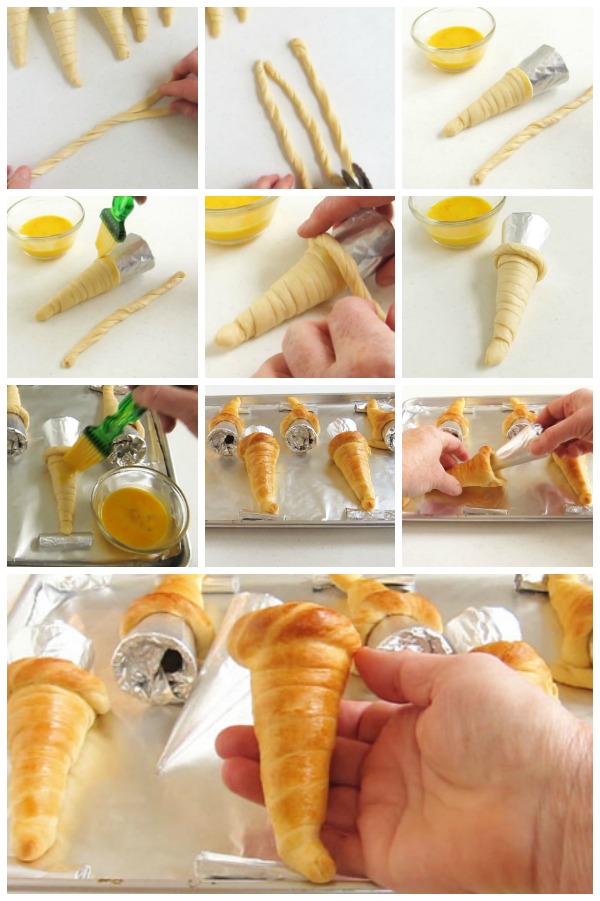 To make the rolls in the form of a horn, wrap sugar cones with tin foil, spray with Pam and set aside. Use a dough sheet of crescent roll, and cut the large rectangle into 8 strips. Use 6 of the strips to wrap around the sugar cone horns, pressing down the end to make sure it is secured. Add a short braided or rolled band to the end of the cornucopia for detail! Now beat a teaspoon of water with an egg, to brush all over your cornucopias. Bake for 10-12 minutes at 400 degrees, and let cool for 10 minutes before removing them from the sugar cones. These are best eaten the day they are made. You can fill them with anything you'd like from chicken salad for adults, to fresh veggies for kids! I think everyone can get behind this festive holiday snack or treat!
Another fun holiday snack (That I fully intend on doing all month long) is apple slices in the shape of a turkey!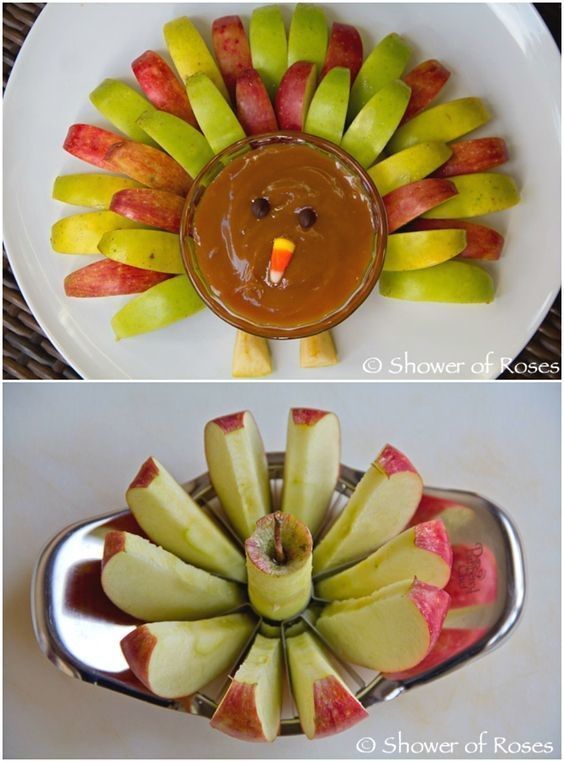 There is no recipe for this one, it's as simple as it looks. Set out some apple slices to look like feathers and a little bowl or carmel or your favorite apple dip in the center. Save a piece of candy corn from Halloween to give it a little detail!
I love celebrating the seasons with my family, and I hope you'll have fun getting a big reward for little effort this month!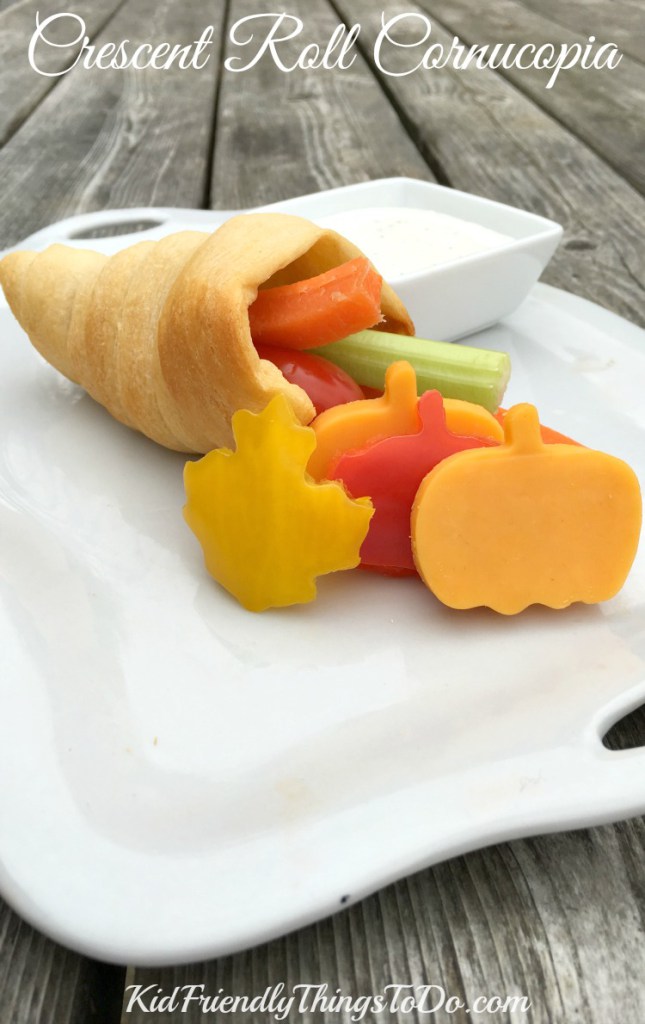 Sources:
https://kidfriendlythingstodo.com/over-30-thanksgiving-crafts-food-crafts-for-a-kid-friendly-fun-time/
https://onuc.diydecors.club/us-on-sunday-november-20th-2016-from-600-800-pm-for-our-annual-thanksgiving-celebration-sponsored-by-our-fellowship-committee-this-is-a-potluck-meal-the-committee-will-supply-the-meat-we-ask/v

Stefanie Hathaway
Monthly Newsletter Contributor since 2016
Email the author! stefanie@dvo.com
---
Subscribe to Cook'n Premium and get newsletter articles like this each week!