Guess What ASPARAGUS Can Do?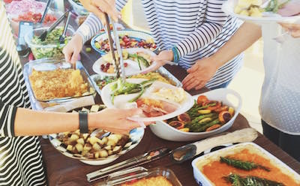 Don't you love picnics, back yard barbecues, and church pot lucks? I think this could be the glue that holds humanity together—gathering with folks we really enjoy, and sharing food we enjoy even more! It's one of my favorite aspects of summer, and so I start in the spring to look for new and interesting recipes to make for these upcoming gatherings.
Before I share one of these new and interesting, spring-related recipes, let me digress for a moment and tell you how I came to the theme of this article: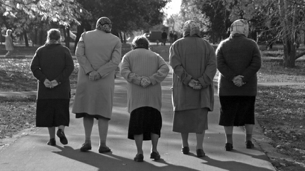 My neighbors and I were walking and talking the other day about the shocking rise in Type 2 Diabetes and how it's so easy today to find someone that's either dealing with it, or knows someone that's dealing with it.
And because we're avid cooks and bakers, our conversation naturally went from the prevalence of this serious concern to what we could do to mitigate it at home. Caroline, an avid gardener and fresh food cook, suggested we incorporate more asparagus into our diets. She even quoted several studies that have proven this delicious veggie is a powerful culinary weapon in the fight against diabetes.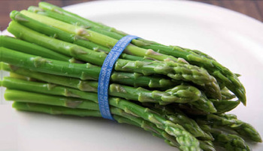 She said science is showing that regular intake of asparagus keeps blood sugar levels under control and boosts the body's production of insulin, the hormone that helps it absorb glucose. Don't you love it when concrete research validates the eating of things we love?
So now, back to the theme of my article (which just happens to relate to this rising incidence of Type 2 Diabetes and eating more asparagus). I'm talking about a new and interesting recipe everyone will like, that's asparagus based, and is perfect to bring to any picnic, barbecue, or church pot luck!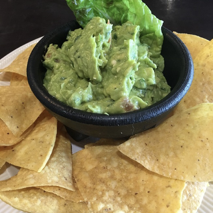 Who doesn't love chips and guacamole? But what makes this recipe interesting is the lack of avocado. In this recipe, the lovely color, consistency, and taste we typically associate with guacamole, actually comes from asparagus.
You just need a sturdy blender or food processor to make it. It's quick, tasty, and filling. And at the same time, it's helping to keep your blood sugar in check. Another bonus is that this recipe also calls for whole fresh garlic, green onions, and cilantro—other fresh foods that also affect Type 2 Diabetes in a positive way. Now that's a recipe worth having and sharing!
While it's true that vegetables can't lower your blood sugar on their own, certain varieties are particularly helpful for blood sugar management. So it just makes good sense to eat more of them more often. If you've got a favorite health-packed recipe that those with blood sugar issues rally 'round, we'd love to hear about it.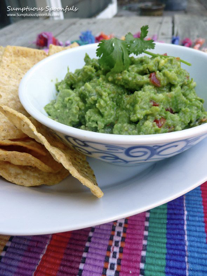 Asparagus Guacamole
Serving size:
4
Calories per serving:

112




Ingredients:
24
fresh asparagus
trimmed and coarsely chopped
1/2
cup
salsa
2
tablespoons
chopped, fresh
cilantro
2
cloves
garlic
6
green onions
sliced
Directions:
Place the asparagus in a pot with enough water to cover. Bring to a boil, and cook 5 minutes, until tender but firm. Drain, and rinse with cold water. Place the asparagus, salsa, cilantro, garlic, and green onions in a food processor or blender, and process to desired consistency. Refrigerate 1 hour, or until chilled, before serving.
Add Recipe to Cook'n
Sources:
www.carltonlanding.com
www.npr.org
www.alibaba.com
www.pixabay.com
www.sumptuousspoonfuls.com

Alice Osborne
DVO Newsletter Contributor since 2006
Email the author! alice@dvo.com