Say No to Overwhelm for Spring Dinner Party
In my heart, I want to have cute picnics with my family, throw Christmas parties worth remembering and host beautiful spring dinner parties with loved ones. I love getting into all the details, but they can feel overwhelming with so many little things all coming together at once. I went to Pinterest, looking for some inspiration for how to live my dream while keeping my head on straight. I've come up with 4 Ideas for saying no to overwhelm while planning such functions. Focusing on these 4 rules (that have nothing to do with food) helps me avoid overwhelm and make my parties events to remember.
Send a great invitation- This sets the mood for your event. Your guests will know how serious (or not serious!) you are about the party by the invite. Plus, you can do this ahead of time, so it won't overwhelm you in terms of the actual event, but can be a big part of the vibe and the memory.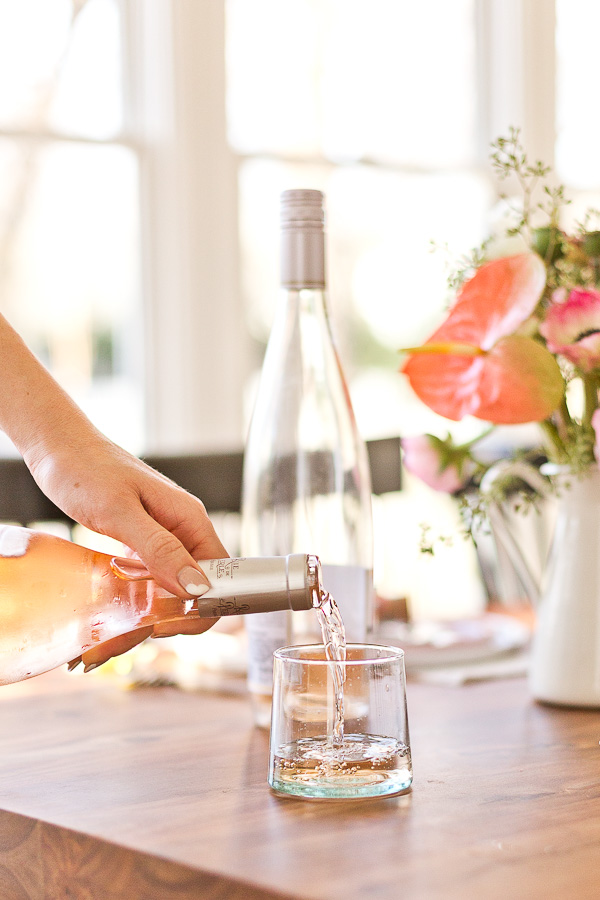 Serve fancy drinks- The food may or may not be great, but a specialty drink will go a long way to making the event feel special and festive. Could be a specialty lemonade (use frozen raspberries to save money and hassle!) or something fizzy is always exciting!
People feel alive around nature! Get a Costco bouquet of flowers and divide them out into cute pitchers, mason jars, or other non traditional vases. My favorite vase I own is an old milk jug from a specialty dairy in NYC! The quirkier the better, it'll turn heads and make the party feel like one of a kind! Along with the flowers, try to find a location outside or in, that has lots of natural light!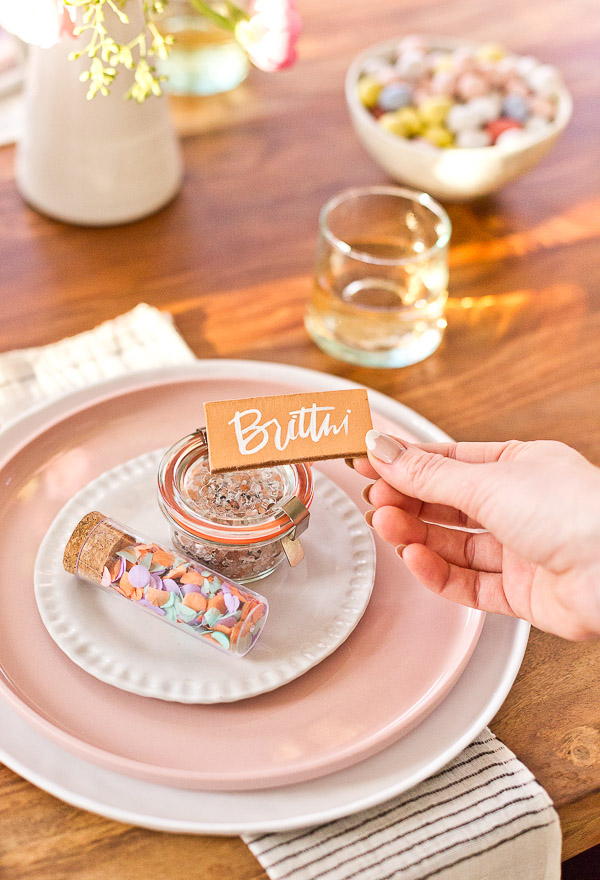 Assigned seating makes your party feel intentional. It's a detail you can prepare ahead of time, and you can find lots of incredible Ideas on Pinterest! Pinterest is the party planning mecca, and I guarantee that if you go searching you can find the perfect name tag inspiration for your event.
Sources:
https://www.papernstitchblog.com/minimal-spring-dinner-party/

Stefanie Hathaway
Monthly Newsletter Contributor since 2016
Email the author! stefanie@dvo.com